Nathan Chen will be featured in one of the several commercial advertisements during the Super Bowl this Sunday.
The Asian American figure skating wonder from Salt Lake City, who recently became the United States Men's Figure Skating Champion, is starring in a minute-long ad for NBC's broadcast of the 2018 Olympic Winter Games.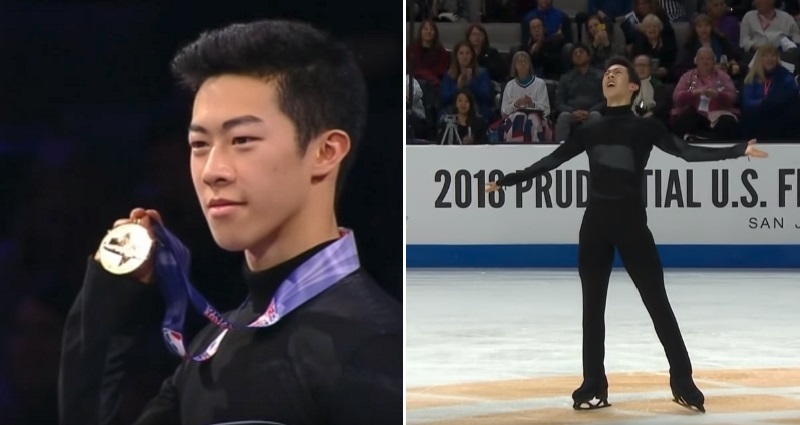 The talented 18-year-old will be making his Olympic debut in Pyeongchang, South Korea, next week.
In the commercial, Chen can be seen emerging onto the ice after a group of hockey players ends practice. He starts to do some warmups for a routine that features one of his signature moves — the quadruple jump. The move, which helped him win the national championship earlier this year, is seen as a potent one in the upcoming games.
The two-time reigning U.S. national champion is the only skater who has landed five quads in a program. He is also recognized as the first, and currently, only skater competing with five different types of quadruple jumps — toe loop, Salchow, loop, flip and Lutz.
Chen, who was born in the U.S. to Chinese parents Hetty Wang and Zhidong Chen, is considered America's best hope in winning an Olympic gold in the men's category. 
In a 2017 interview with Team USA, Chen expressed his appreciation for the sport that has welcomed Asian Americans with open arms.
"I think my parents felt us being a minority a little bit more than I did, and they tried to shelter me from that so I didn't feel it at all," Chen was quoted as saying. "As I got older, there were more and more Asian kids at [skating] competitions that I was going to – that felt cool to me."
Vincent Zhou, who has been called the future of men's figure skating, was also nominated by the U.S. Figure Skating Committee to join Chen and veteran figure skater Adam Rippon in the U.S. Olympic Figure Skating Team.