Rising tennis superstar Naomi Osaka is set to sign the biggest deal Adidas has ever made with a female athlete.
Osaka had just won her first Grand Slam title after defeating the 23-time major winner Serena Williams at the U.S. Open on Saturday. Her total earnings from the controversial match amounted to $3.8 million.
Currently on a "six-figure" salary with Adidas that will expire this year,  the 20-year-old Japanese-Haitian athlete is reportedly signing a contract with the apparel label worth an estimated $8.5 million a year.
According to Yahoo! Sports, the deal is set to be sealed later this week, possibly placing Osaka second to Serena, and above Caroline Wozniacki, on Forbes' list of highest-paid women in sports.

In addition to her extraordinary tennis skills as displayed in her dominant performance against Williams in her first Grand Slam win, the Japanese-born athlete with a Haitian father is now also being recognized for her broad global endorsement appeal.
Due to her stellar rise in popularity, the young athlete is also expected to land more endorsement deals in addition to her current sponsors which include Yonex, Citizen and Nissin Foods. On Thursday, she announced that she's the new brand ambassador for Nissan after signing a contract at Nissan's headquarters in Yokohama. The amount for the contract has not yet been revealed.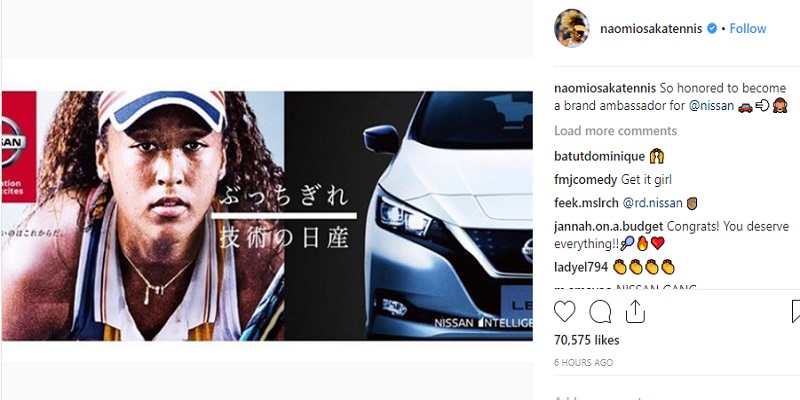 Featured image via Instagram/naomiosakatennis