A South Korean YouTuber who has amassed millions of fans for her mukbang videos is being accused of cheating her followers by spitting out food after chewing.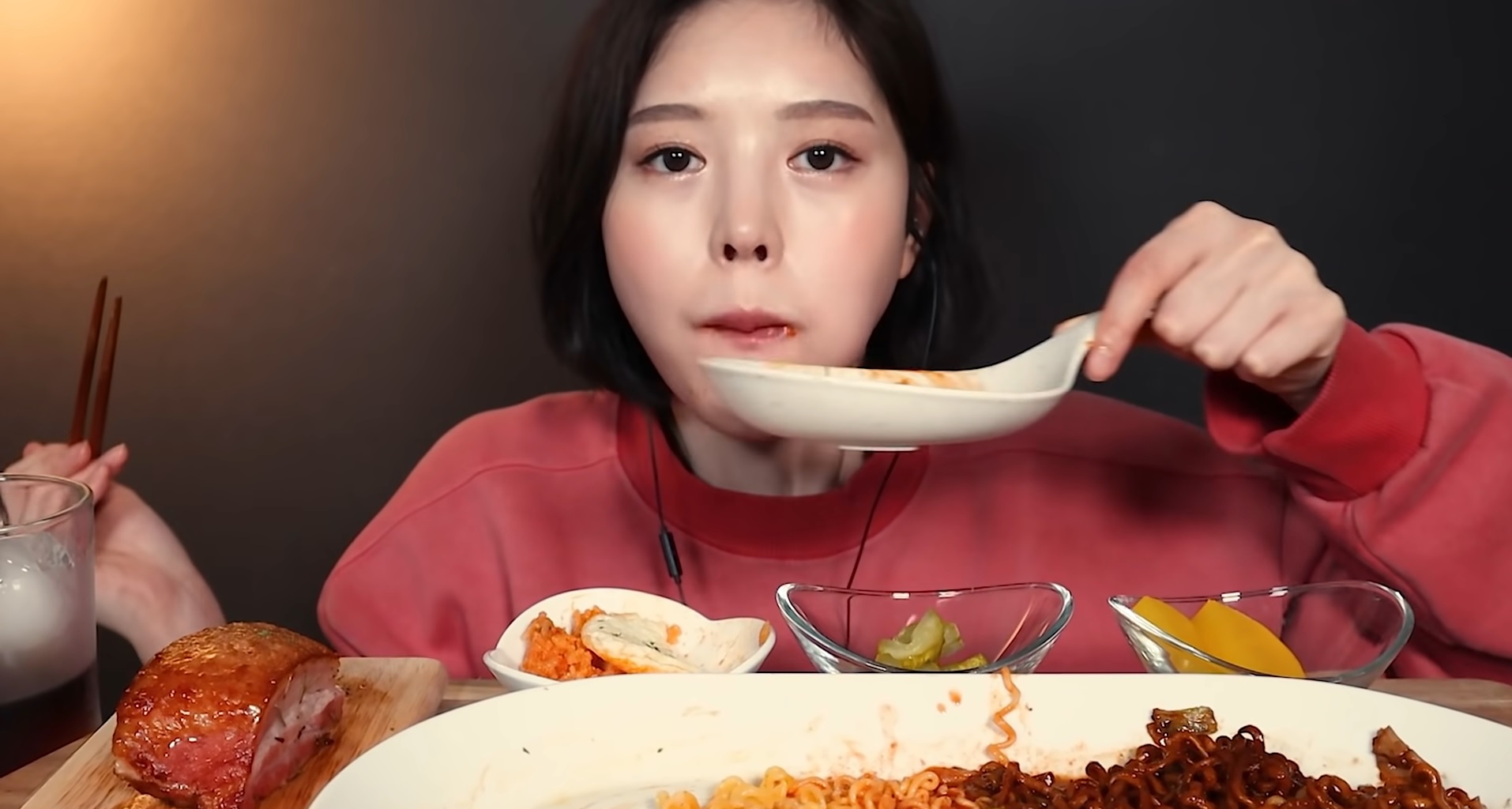 Eyebrow-raising edits: Social media users are now doubting the authenticity of vlogger Moon Bok Hee after eagle-eyed viewers spotted some suspicious edits in her videos.
Launched just last year, Bok Hee's YouTube channel "Eat With Boki" has over 4.4 million subscribers.

In her videos, Bok Hee appears to consume large quantities of food on-camera in one sitting, which is a common format for

mukbang

videos. 

However, commenters on her videos are now putting timestamps to highlight dubious edited portions. 

According to her critics, Bok Hee allegedly uses a secret signal to mark the point to be cut.

When Bok Hee holds up one finger, she needs to spit out the food, signaling a segment that needs to be edited out.

Whether the move was involuntary or deliberate is unclear but the finger sign has been spotted in other videos.

At times the transition is smooth and is done naturally but in other cuts, food was moved in places while the YouTuber's body appeared to stay in position in between edits. 

Critics have noted how in her earlier videos, Bok Hee consumed significantly less food with little video editing and cuts.

Many pointed out the heavy editing came only after Bok Hee began consuming more food.

Slowed down clips of her mukbang videos show that Bok Hee keeping the food in her mouth without swallowing, apparently just holding to spit it out after the cut.
Other controversies: Rumors of Bok Hee purposely editing her videos to hide her spitting out her food have emerged before but only resurfaced after Bok Hee's channel was involved in another controversy
Earlier this month, the vlogger aired a public apology after it was revealed she secretly did sponsored videos for brands without informing her viewers.

"I overlooked how important it is, I'm really sorry, I'll amend the videos to fit the rules," she was quoted by Motto Korea as saying.
A mukbang vlog that she did in a restaurant also gained criticisms after viewers pointed out that she did not eat much.

Using timestamps, one viewer proved she merely reused clips and simply showcased different angles of her eating.

While there are no established rules on the use of editing on mukbang videos, viewers felt they were lied to by such a technique. 
Whether by cheating or having an incredible metabolism, it is worth noting that mukbang viewers who do not gain weight while appearing to eat a huge amount of food are also dangerously setting up unrealistic expectations for their viewers.
Image via Eat with Boki