Editor's Note: This article has been updated to include a GoFundMe set up to help with funeral and medical costs for Minh Nguyen and Khiem Trinh.
An apparent armed robbery in Mount Dora, Florida left one dead and another in critical condition on Monday night.
Mount Dora police were called to T&N Market on North Grandview Street at around 8:50 p.m., according to WFTV9.
Officers found 47-year-old owner Minh "Tina" Nguyen and 56-year-old co-owner Khiem "Ken" Ba Trinh with gunshot wounds inside the store.
@MountDoraPolice investigating a shooting/homicide at 1345 N Grandview St. 1 female deceased, 1 male critical. Active Investigation pic.twitter.com/dmx9I3wUVx

— Mount Dora Police (@MountDoraPolice) December 1, 2020
The owners were reportedly preparing to close their store when a man approached the establishment. Outdoor surveillance footage shows the unidentified shooter allegedly forcing Trinh to go inside the building, Click Orlando reported.
"A subject dressed in black, hoodie up, approached Tony as he is putting items in his car and getting ready to close the store so that subject forced him – Tony – back into the store in which the robbing and shootings occurred," Mount Dora Interim Police Chief Brett Meade said.
The shooter was later caught on camera leaving the scene with a white bag. Police have yet to release details related to the stolen items.
@MountDoraPolice wants your help in catching this suspect. 47 yo Mihn Nguyen and 56 yo Khiem Ba Trinh were shot multiple times. Ms. Nguyen died. Please call MDPD or @CrimelineFL at 1-800-423-TIPS if you know anything. Spread the word and share! @CityOfMountDora pic.twitter.com/Oa4gjJd1u4

— Mount Dora Police (@MountDoraPolice) December 1, 2020
Nguyen was pronounced dead at the scene while her co-owner was airlifted to Central Florida Regional Hospital in Sanford, Meade said.
Authorities describe the shooter as a thin-built man, wearing all black clothes and a black hoodie.
"This individual will be caught," said Meade. "Please help us pass this information on so we can bring this individual to justice."
Meade added a couple entered the store after the fatal shooting, and he believes they were the ones who called the police. Authorities are now attempting to identify the callers.
Nguyen and Trinh's relationship was not made clear to the police, but customers said they were married and had children.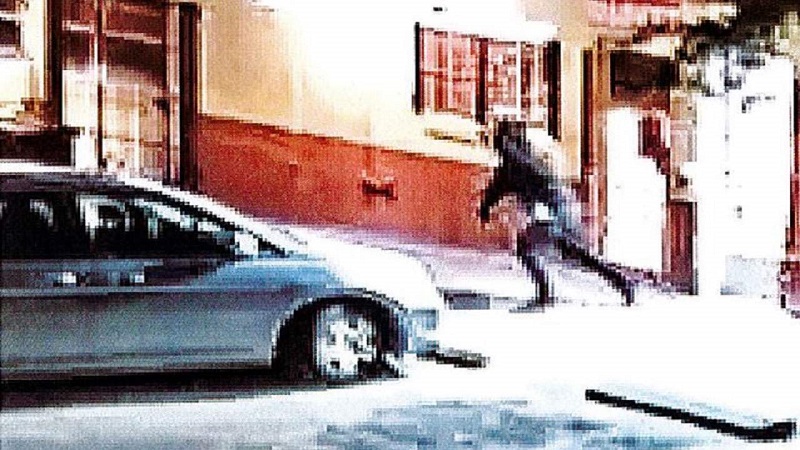 Minh and Nguyen's death has affected their community, said Pastor Bobby Rowe.
"This particular store has been a staple in the northeast community for several years, 30 plus years. And for something like this to happen, it affects the whole community."
A candle vigil was held outside their store on Tuesday.
The power of the @CityOfMountDora Community coming together to remember Tina and Ken. We will find justice for the family. #MountDoraStrong pic.twitter.com/8J7ivKb7dn

— Mount Dora Police (@MountDoraPolice) December 2, 2020
Mount Dora police are still investigating the motive behind the shooting, but they believe it was a robbery.
A GoFundMe has been created to "help with funeral costs, medical costs, and to help these two sons help cope with the tragedy that has fallen upon their parents." 
Authorities have now placed a $1,000 reward for anyone who can help identify the shooter. Those who may have information are urged to contact MDPD or @CrimelineFL at 1-800-423-TIPS.
Feature Image via Mount Dora Police Department (Left), Glenda Harris via WFTV (Right)