The co-owner of a convenience store in Mount Dora, Florida has succumbed to gunshot wounds following an armed robbery on Monday, police said.
Khiem Ba Trinh (Ken), 56, and Minh Nguyen (Tina), 47, were closing T&N Market, which they owned together, on Monday night when they were shot several times, according to Mount Dora Interim Police Chief Brett Meade.
Police said Nguyen was pronounced dead at the scene, and Trinh died on Thursday and the case is now a double homicide.
Please look at this video. We want to bring this person in for the family. If you know who he is, please call us. There is now at $10,000 being offered through @CrimelineFL 1-800-423-TIPS pic.twitter.com/1k2AVfX188

— Mount Dora Police (@MountDoraPolice) December 2, 2020
According to family members, Trinh was on life support after being airlifted to Central Florida Regional Hospital in Sanford, ClickOrlando reported.
Parking lot surveillance footage released on Wednesday shows a man dressed in black and a hood over his head appear to force Trinh to go inside the store. That is when the shootings and robbery happened, Meade said.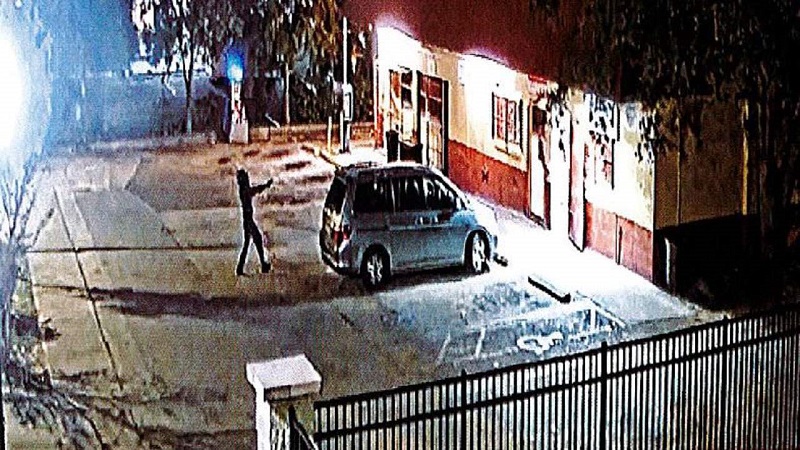 The suspect has yet to be identified and the initial $1,000 reward has reportedly been upped to $10,000 for information that could lead to an arrest.
The Florida Department of Law Enforcement and the Lake County Sheriff's Office are helping out with the ongoing investigation.
"Together in our community we can solve this crime we can bring the perpetrator to justice and we can begin our healing process," Meade said.
A GoFundMe page has been created by Trinh and Nguyen's niece, Christina Nguyen, to assist her cousins, Vincent and Ryan Trinh, in paying for the funeral and medical expenses.
The couple's other niece, Mandy Trinh, thanked the community for their support and honored the memory of her aunt and uncle in an Instagram Story.
"Last night, my uncle was laid to rest and is now with my aunt. They were always smiling and joking around. They knew how to light up a room and befriend anyone. They helped raised us. And they were beautiful members to our family and to their community. We will miss them dearly and will continue to love them with our whole hearts," Mandy wrote.
Those with may have information are urged to contact MDPD or @CrimelineFL at 1-800-423-TIPS.
Feature Image Courtesy of Family via ClickOrlando