A sushi restaurant
in Seattle fired its general manager for calling a Black woman the N-word.
The incident, which was caught on video, took place just outside Momiji in the Capitol Hill neighborhood earlier this week.
In the video, the manager can be seen having a verbal argument with the Black woman, whom he calls the N-word.
A fight quickly breaks out between the man, the woman and a companion of the latter.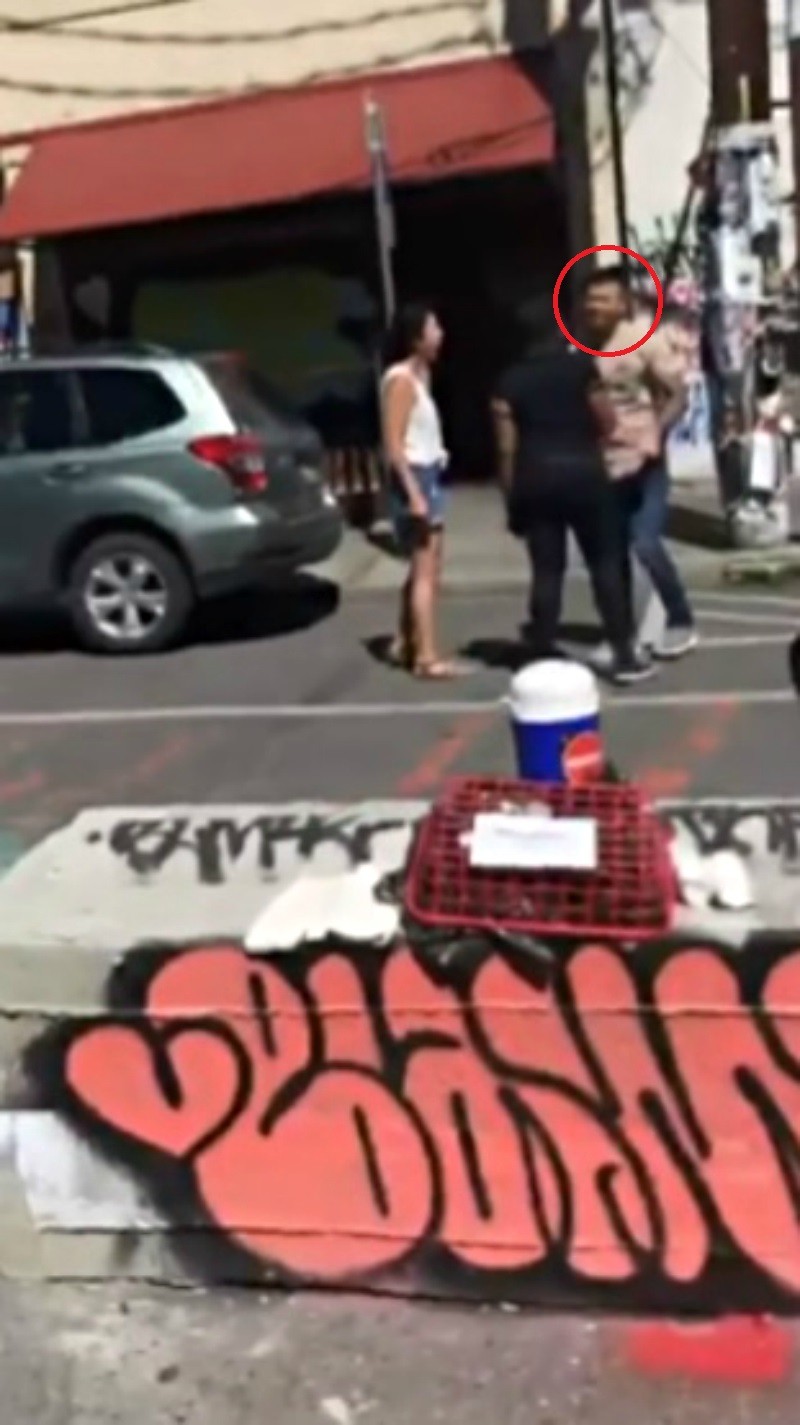 Shortly after, the rumble is joined by several other people.
"The general manager of Momiji just came out of his restaurant and called a Black woman the N-word, and then put his hands on her,"
wrote Twitter user @daeshikjr, who originally shared the video but
took it down later
.
"Spread this around ASAP, we are boycotting Momiji immediately! This is a racist establishment."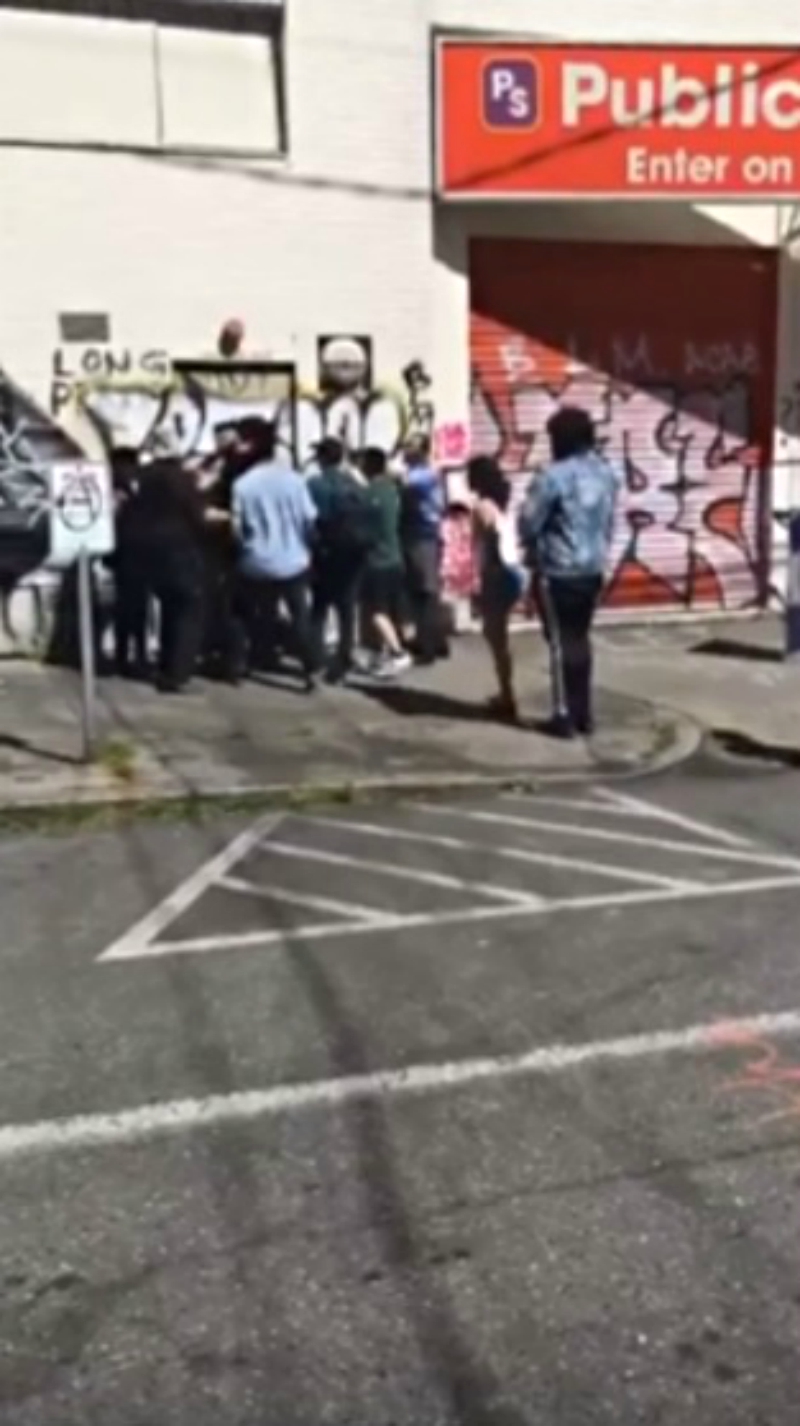 The site of the incident reportedly occurred in an area now known as the Capitol Hill Organized Protest (CHOP), which formed during the Seattle's protests against police brutality and racial injustice.
After facing an initial backlash, Momiji owners Steven Han and Lawrence Yeh issued two statements of apology on Instagram, which included the announcement of the manager's immediate termination.
Subscribe to
NextShark's Newsletter
A daily dose of Asian America's essential stories, in under 5 minutes.
Get our collection of Asian America's most essential stories to your inbox daily for free.
Unsure? Check out our Newsletter Archive.
"We at Momiji deeply apologize for the absolutely disgusting behavior and actions of our now former general manager. These terrible actions do not represent Momiji and we stand proud and support the Black Lives Matter (BLM) movement,"
the owners
said
.
"We have truly appreciated the support from the CHOP community and everything that the community has worked towards."
Han and Yeh also appeared in a
video
to personally apologize for the incident.
Momiji has since reached out to CHOP community leaders and donated $10,000 to Black-led and Black youth organizations WA-BLOC and Creative Justice. They also vowed to match donations of up to $10,000 and offered free dinner to the CHOP and
BLM
community members.
However, the organizations refused to accept Momiji's donations, urging the restaurant to instead pay reparations to the Black woman offended by its former general manager.
"This reactionary donation undermines the integrity and intentionality of our organization. As a result, we at WA-BLOC and Creative Justice have refunded the donation. Accepting a lump sum of funding does nothing to hold donors and businesses like this accountable,"
the organizations said in a
statement
.
"We are calling on Momiji to use the $10,000 that was originally donated to WA-BLOC and Creative Justice to pay reparations to the Black woman who was subjected to hate and abuse by Momiji's former general manager. Restitution is owed to the person who was directly harmed."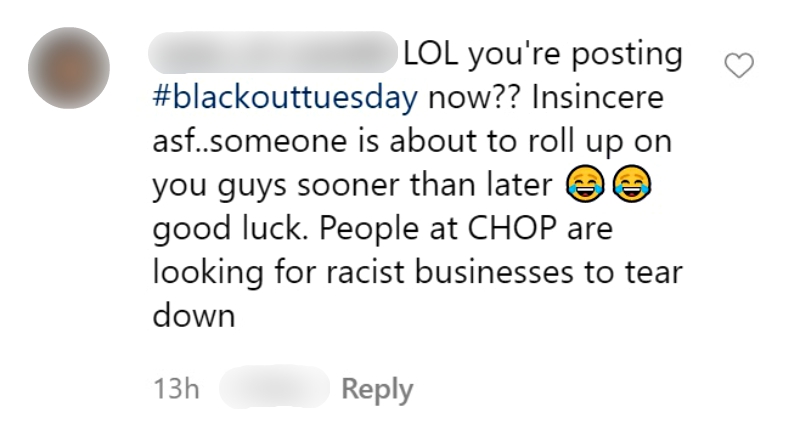 The incident, as well as the restaurant's apology, drew mixed reactions on social media. Some criticized their "#BlackOutTuesday" post as "late" and "performative."
"Someone that comfortable saying the N-word out loud, in a public place, to Black peoples FACES is undoubtedly comfortable saying it behind closed doors," one Instagram user commented.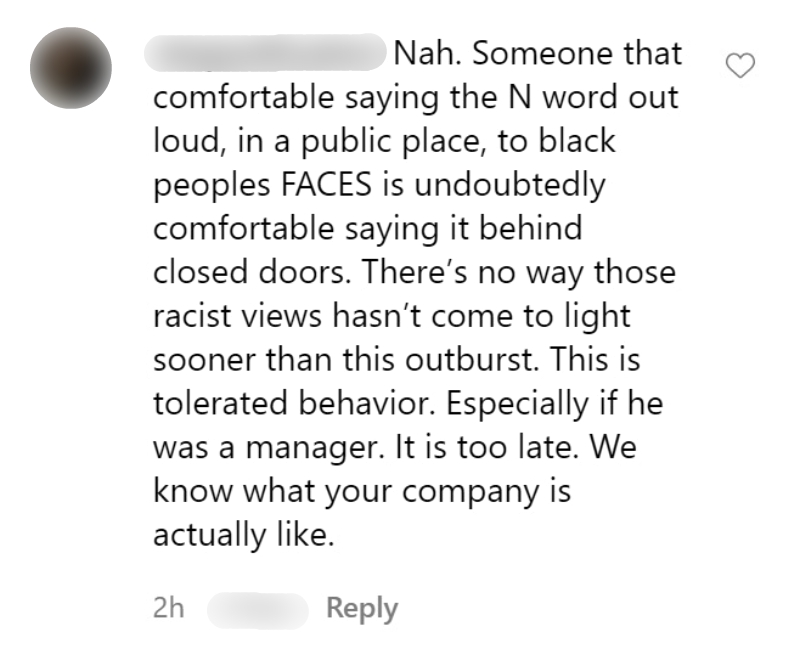 "There's no way those racist views hasn't come to light sooner than this outburst. This is tolerated behavior. Especially if he was a manager. It is too late. We know what your company is actually like."
Another commented: "I know these men and they are good people. Do not let one of their employees decide how you feel about their business. Swift, diligent and proactive action was taken. We will be returning soon."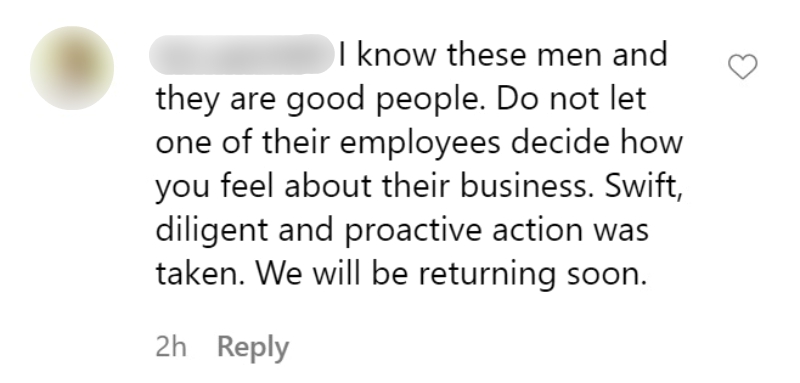 Meanwhile, a Twitter user took the side of the former general manager based on what appeared in the video.
"This is assault, they ganged up on one man and beat him up. These thugs should be charged and locked up. If I was ever to get ganged up on my a group of thugs best believe me they're getting shot in the name of self defense," the user wrote.