To show everyone just how much she just loves Halloween, teenager Molly Foote decided to make this year a bit more special — by wearing a new costume for every single day of October.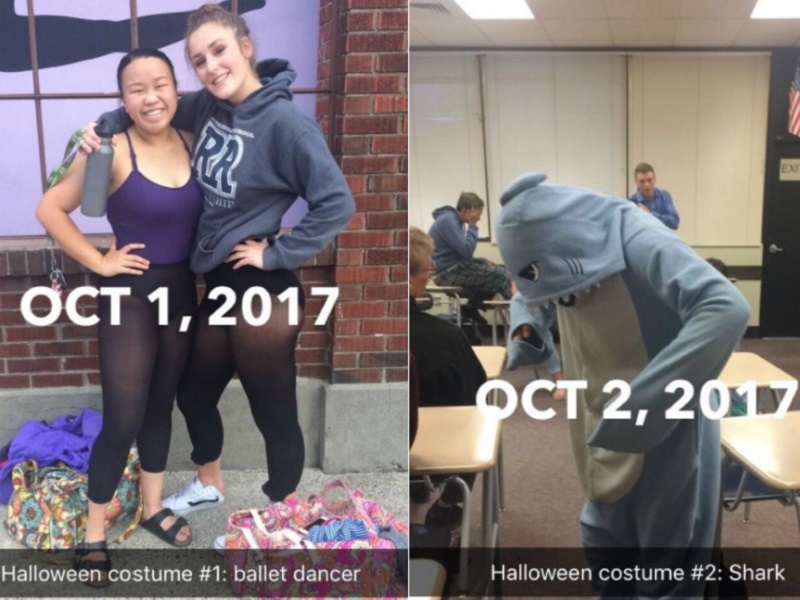 In an interview with Yahoo, the creative 17-year-old from Olympia, Washington, revealed her motivations behind her now-viral pet project, "the 31 Days of Halloween costume challenge".
"I didn't want to only wear one costume per year and so I decided to do a costume every day," the high schooler was quoted as saying. "I also wanted a way to be creative in my everyday outfits, and I thought that by dressing in costume, I could show that."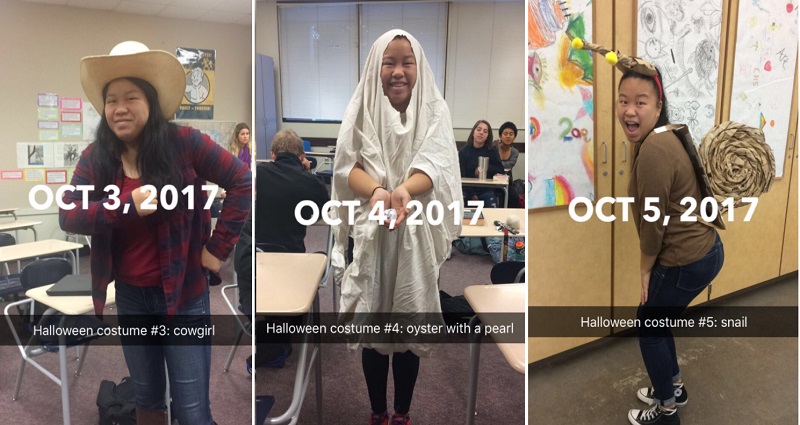 She kicked off day one of her month-long project with ballet dancer costume, which she posted on her Twitter account. On the following day, which fell on a Monday, she went to school adorably dressed up as a shark. The rest of the week saw her transforming into a cowgirl, an oyster with a pearl, a snail, a literal "50 Shades of Grey" outfit, and a devil.
Keeping the commitment the following week, she became a hospital patient, G.I. Moe, a flamingo, a puppy from "101 Dalmatians", a Greek, the ocean, and a princess. "It has been a way for me to have fun and have a few laughs while juggling the typical busy schedule of a high schooler," she explained.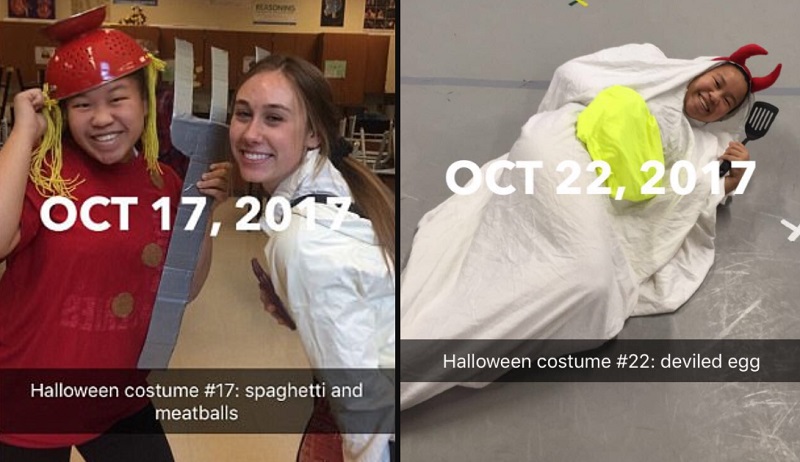 The imaginative teen crafts her costumes by herself using everyday items found inside her closet and some additional supplies she purchased from Target and Joann Fabrics.
Foote's DIY creations have been featured in several media platforms after her images became widely shared on social media. She is planning to save her most elaborate costume on Halloween itself, on which she will be dressed as a fish inside a fish tank. "It's going to be a really large bubble thing with rocks and plants, with me as a fish in the middle," she revealed.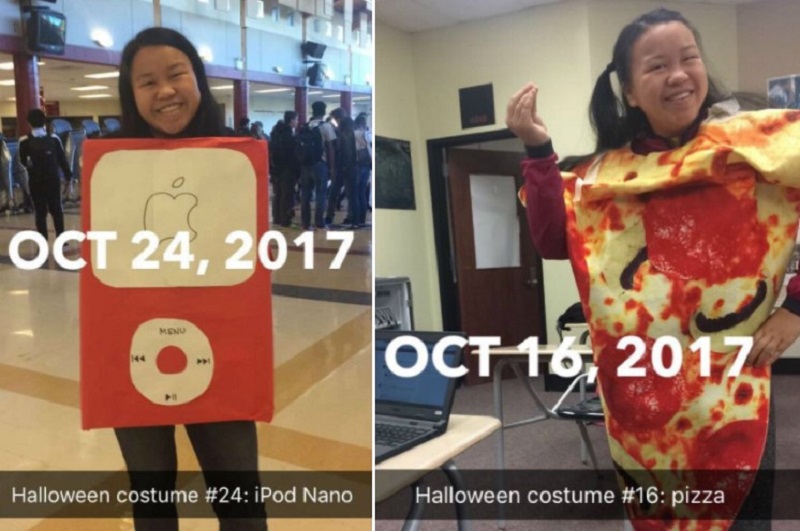 Her eye-catching outfits have become quite a hit in her school as well, with fellow high schoolers and the administration supporting her. "The student body and school staff have been extremely supportive and shown great excitement toward my costumes," she said. "People are eager to help me get the supplies I need, and I get messages daily about how they look forward to my costumes. I notice that the costumes bring a lot of laughs and smiles to people in the school."
Feature Image via Twitter / mollyyfootee