If you visit
the Kachin National Manau Park in Myitkyina, Myanmar you'll find a statue of a man holding two championship belts.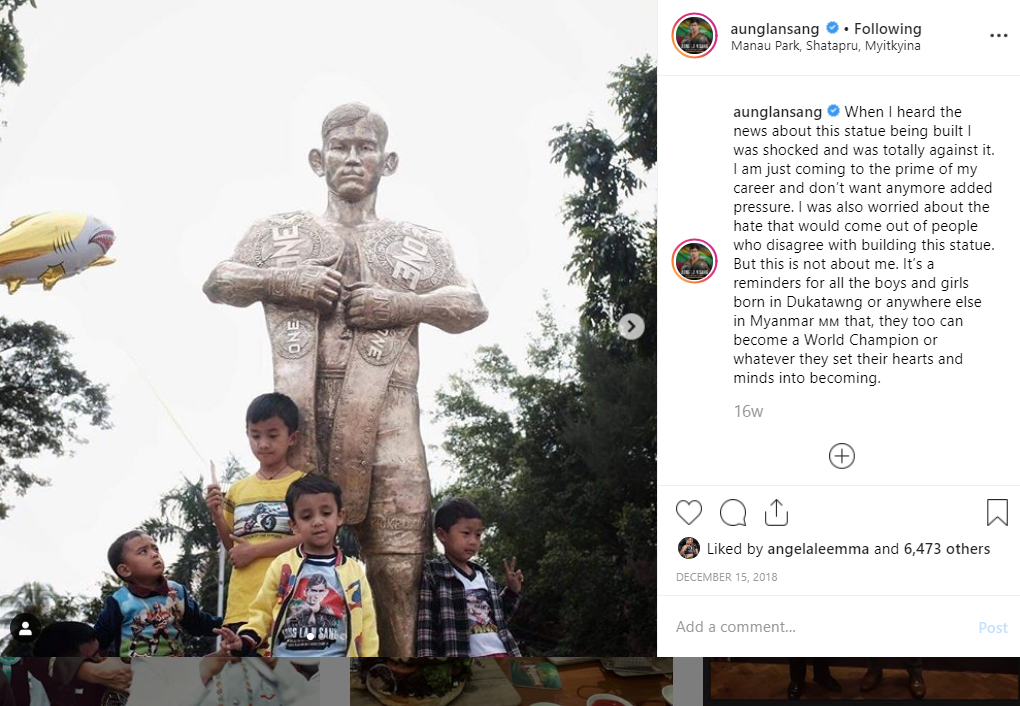 That's because the man chiseled in bronze is not a hero of the past, but a legend who's still fighting today. Meet Aung La "The Burmese Python" Nsang.
Aung La is the current two-division king (Light-Heavyweight, Middleweight) at ONE Championship who celebrated a TKO finish over Ken Hasegawa in Tokyo, Japan last March. When he steps into the ring, Aung La stalks his opponents with menacing body kicks and life-ending chokes. He's a terrifying man in the ring, but outside?
He's the most polite dude you could ever meet.
I spoke with Aung La over the weekend to discuss what he did before MMA, the importance of fatherhood, and his thoughts on popular fighters like Conor McGregor and Floyd Mayweather.
Beekeeper By Day, Martial Artist By Night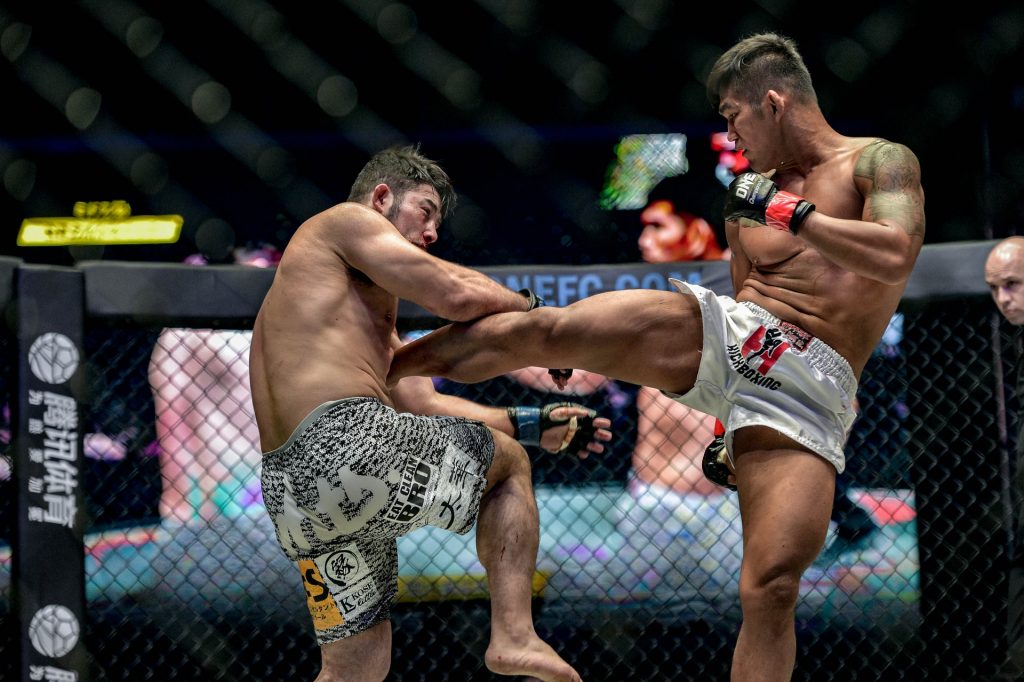 NextShark: Prior to your MMA debut in 2005, many people knew you as Aung La the college student at Andrews University. What was your major and what made you switch to MMA?
Aung La: I was an Agricultural Science major and I started fighting in 2005. I lost my first fight and ever since then, I was hooked on the adrenaline rush and the fun. I won five or six times after that and got a shot at the 'King of the Cage' title, but I lost that fight.
NextShark: What made you want to invest fully into MMA?
Aung La: After college, I did MMA as a hobby. I did it for fun because I loved the rush. I finished school with a degree in Agricultural Science and went on to become a Bee Keeper. I received a job offer to become a Bee Keeper in Florida. Between 2007 and 2008, while I was a Bee Keeper, I kept training in Jiu Jitsu and Muay Thai and I'd take fights whenever I got a chance. A year and a half in as a Bee Keeper and I was like, "Man, what am I doing with my life? I want to fully invest in MMA." That's when I moved back to my sister's house in Maryland and pursued MMA.
NextShark: Was your family supportive of you switching to MMA? How did your mom feel about it?
Aung La: Not particularly, but they were okay with it because I was doing everything: finishing college, working on the side, and supporting myself. If I had done MMA full-time they wouldn't be okay with it. And I think that's why it took so long for my career to take off: I couldn't 100% commit to it.
How Aung La Handles Fear, Anxiety, and Loss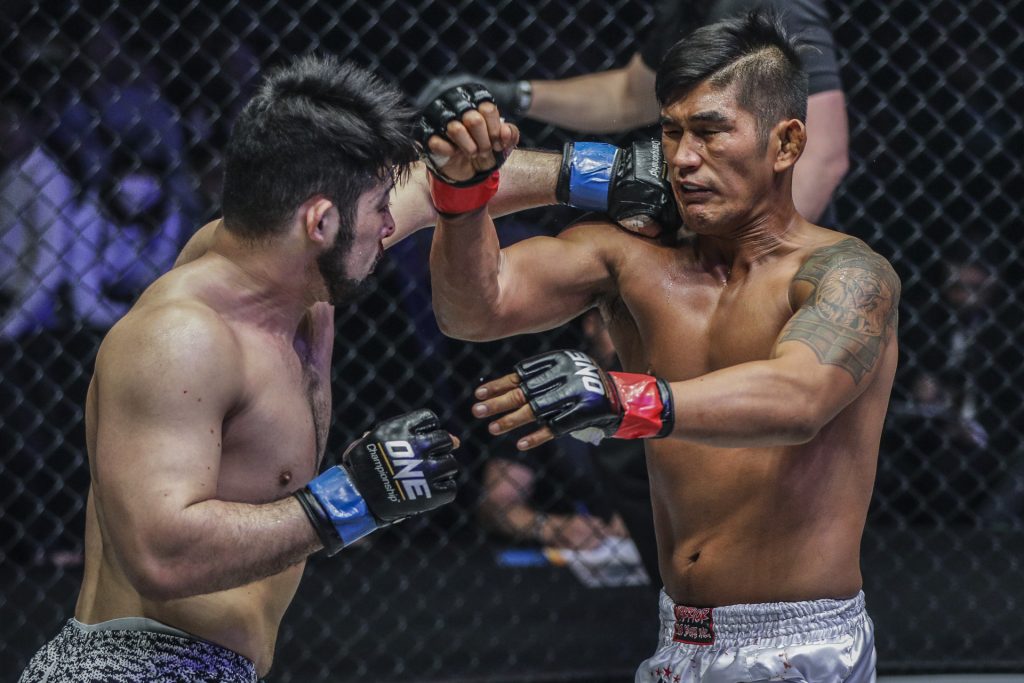 Subscribe to
NextShark's Newsletter
A daily dose of Asian America's essential stories, in under 5 minutes.
Get our collection of Asian America's most essential stories to your inbox daily for free.
Unsure? Check out our Newsletter Archive.
NextShark: You're a veteran of the sport with 35 professional MMA fights and you've captured two belts at One Championship. Your colleagues can see you putting in work at the gym, but I'm curious about the work that goes on inside your head. How do you train your mind for the nerves, the fear, and anxiety of fighting?
Aung La: It's over time. I did work with a sports psychologist and we work on pre-fight rituals that help calm the nerves. As for myself, I've fought for so long that I don't care if I lose. I have ten losses in my career. I go out there with very little fear – of a loss, not performing well, or whatever. I don't put too much pressure on myself. I go out there, I'm hungry, and I fight as hard as I can.
NextShark: Fighters have different ways of thinking about their opponent during and leading up to the fight. Some martial artists believe that their opponent is just a number, just a body, and the goal is to run right through them as if they're all the same. What's your mentality towards opponents?
Aung La: I study and prepare the best that I can. For me, I don't pretend like my opponent doesn't exist. I know that he exists and I know what he went through, but in my mind, I feel like I've been through more than he has, I've prepared more, and I'm willing to put more in than my opponent can.
My fight coming up with Ken Hasagawa — I'm pretty sure he thinks he has to prove a point. He thinks he has to do this because I already knocked him out. And he has to do this because now we're fighting in his hometown. For me? It doesn't really matter. I have bigger things on the line. I have to provide for my family and take care of my son. I know I've been through a lot more than he has.
NextShark: Your work ethic of always wanting to go 150% is very reminiscent of another world champion at your gym, Hard Knocks 365, UFC Welterweight champ Kamaru Usman who said that having a daughter lit a fire under him. Did you feel the same way? How did having a son change your mentality with training and fighting?
Aung La: Now, it's not for myself anymore. I'm providing for this little boy who's a mini-me and I'm fighting for his future. I want to give him everything. I want to give him all the things I didn't have – not just financially.
You know how Kamaru Usman said he has the biggest shovel in the 170 lb division? I have the same approach. I can be the hammer and I'm willing to be the nail too. A lot of people are only willing to be the hammer. I can be the nail for five rounds but at some point, I'm going to be the hammer and you better be able to be the nail.
NextShark: You've said before that MMA is a sport with extremely high highs and low lows. What was your lowest point in MMA and what was the most thrilling and exciting point?
Aung La: My lowest point was probably my loss to Costas Philippou. After the fight, I stayed in the bathroom at my house for a week because I was so devastated. Before the Philippou fight I beat Chris Price, a UFC veteran, so in my mind I thought I would blow through Philippou. But knocked me out during our first exchange. I threw three head kicks and he knocked me out. I was devastated.
At the time, I was a coach and I invited 50-100 students to the event. I got knocked out in front of all the students.
The highest high was winning the ONE Championship Middleweight title the first time. I've never won anything. Even when I was a coach and my students were winning amateur belts, I was happy for them, but in my heart I was like, "Man, I've never won a belt before."
When Greatness Is Not Enough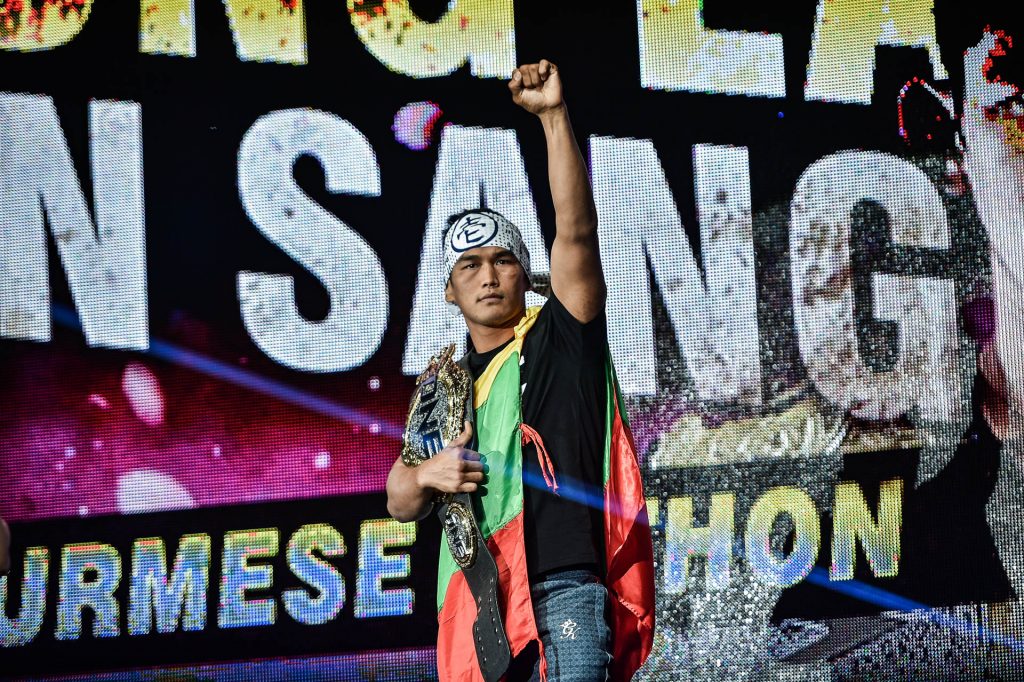 NextShark: Another accomplishment you have that most fighters do not is a statue constructed in your honor back in your hometown of Myanmar. You posted on Instagram that you were initially against the statue. Why did you feel that way and have you changed your mind?
Aung La: Well, I still don't like it because I'm still trying to put things together in my career. I don't feel like I've done enough to earn a statue and that kind of recognition. But there's a lot going on in Myanmar. My friend came back and was telling me about how hard things are for people living in Myanmar so I understand why they made it: to have something to shoot for and give young people hope.
NextsShark: I find that pretty cool though because it shows you're unsatisfied with your progress and you want to bring more value to that statue by adding to your impressive MMA record.
NextShark: If you could plan superfight with any martial artist from any organization outside ONE Championship, who would you fight?
Aung La: Robert Whittaker.
NextShark: Lastly, we're going to play a bit of word association. I'll name a few fighters and you tell me the first thing that comes to mind. The first name: Bruce Lee
Aung La: Legend. I know the word legend gets thrown around a lot but he was an inspiration for a lot of kids in the 80's.
NextShark: Muhammad Ali.
Aung La: Greatest Boxer of all time.
NextShark: Conor McGregor.
Aung La: A great self-promoter.
NextShark: Floyd Mayweather.
Aung La: Another great self-promoter. Haha!
NextShark: Demetrious Johnson.
Aung La: I think he's very underrated by the MMA community but he's the top fighter of all time.
NextShark: The now for the last name on this list: Aung La
Aung La: Just a regular guy.