After nearly 20 years, an Ohio missing persons case from 2002 may finally reach its end.
A long search: On April 18, 2002, Stephanie Van Nguyen, who was born in Vietnam, went missing along with her young children, 4-year-old Kristina and 3-year-old John.
Before she disappeared, the 26-year-old left notes behind telling her husband and parents that she had suicidal ideations from her failed marriage and that she was going to drive herself and her children into the Ohio River, according to missing persons case tracking site

The Charley Project

.

The last time the trio was seen was when an officer stopped Stephanie near a boat ramp on the Ohio River a day later. Kristina and John were asleep in the back of the green 1997 Nissan Pathfinder which had an Ohio license plate.

Delhi Township Police (DTPD) were dispatched and searched the area for months until the case was ultimately declared cold. The Charley Project suspected that Stephanie may have faked her death and took off with the children.

Ten years later, the National Center for Missing and Exploited Children simulated age-progression photos for the children to show what they may have looked like in 2012.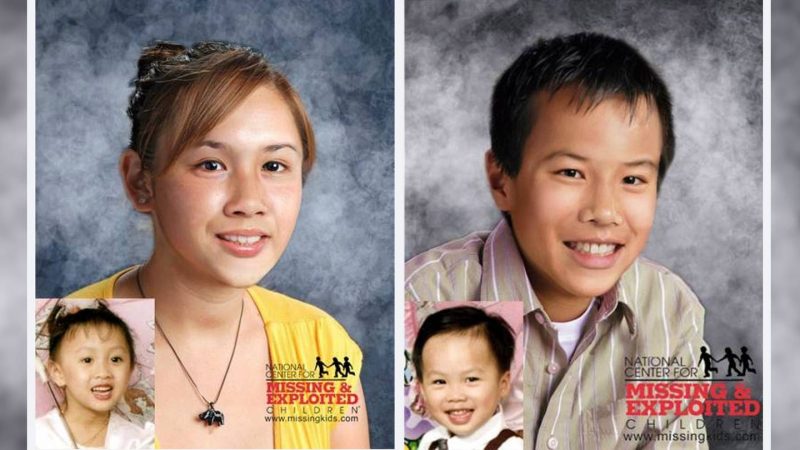 (To view this entire post, click on the "see more" link to read through the social media platform.)
The case's anniversary: On the anniversary of their disappearance, Delhi Police reopened the case and used advanced side scan sonar technology along with assistance from the Hamilton County Police Association Dive Team and the Indiana Department of Natural Resources (IDNR) to scope the river again. 
Six months later, on Oct. 13, the

DTPD announced

that the dive teams finally found and recovered Stephanie's vehicle along with two others in Aurora, Ind.

The Nissan Pathfinder was located more than 50 feet under the river's surface and 300 feet from the riverbank, according to

AP News

.

"This has been a case we've actively pursued for many years. We did a cold case on it because of the anniversary. I'm happy for the family that we'll be able to, hopefully, give some closure," DTPD Lt. Joe Macaluso said.

Indiana State Police are currently helping Delhi Police determine if Stephanie, Kristina and John were in the car.

"Given the fact that it's in the water for that length of time, the likelihood of finding anything is going to be slim, but we're certainly going to try," Macaluso told

WLWT

.
Featured Image via
Delhi Township Police Department