A 60-year-old migrant worker from central China's Henan province recently walked 24 miles (40 kilometers) after bus terminals were shut down during the blizzard that hit Shanghai last week.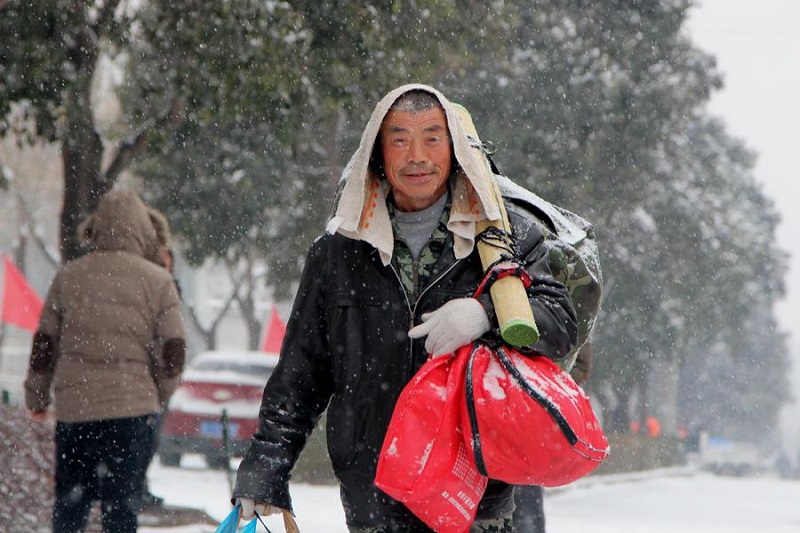 Zhao Fangzi, who is working in construction in Shanghai, was returning to his hometown on Friday last week for the coming holidays. The going was made difficult, however, as the bus stations were shut down after the blizzard that hit Shanghai and other nearby areas.
So to get home, Zhao was forced to either take a cab or walk; surprisingly he chose the latter, according to Shanghaiist via Medium.
Instead of grabbing himself a cab ride that costs 200 yuan ($31.61) or even checking himself into a hotel to spend the cold night there, he braved the extremely cold weather and walked 24 miles from Luoyang train station to his hometown. The most impressive part? He did all of this while carrying all of his possessions from Shanghai, including an electric fan and a comforter.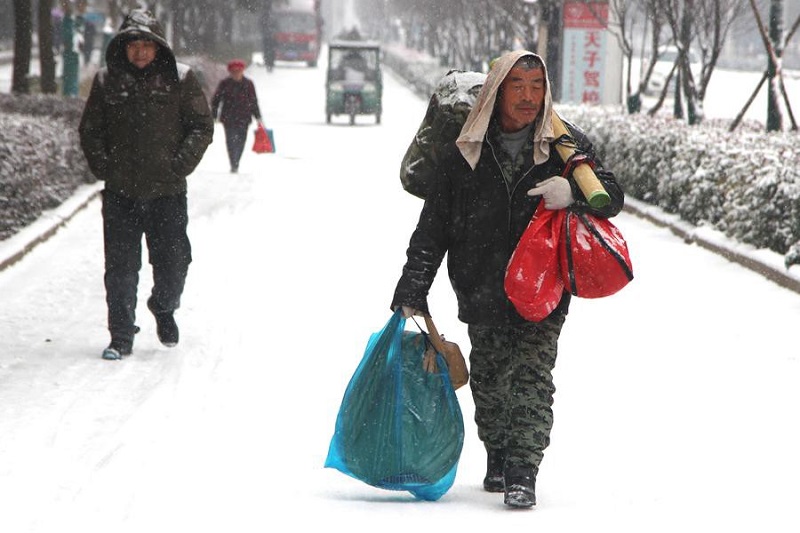 "It's not too cold. The further I walk, the warmer I feel," he said.
Zhao explained that he would rather save up the money and buy his wife gifts for the coming Chinese New Year than spend it for his travel home. He also explains how he values the money he receive from his work.
"Money doesn't come easily," Zhao said while speaking to local media. "I make about 2,000 yuan a month. If I don't tighten my belt, I can't save anything."
Since he is no longer young anymore, Zhao knows that it's getting difficult now to look for a job in his age, which is why this travel back to Henan is now permanent. He is planning to retire and never return to Shanghai as his employer owes him a considerable backpay, which Zhao will receive sometime after the Chinese New Year.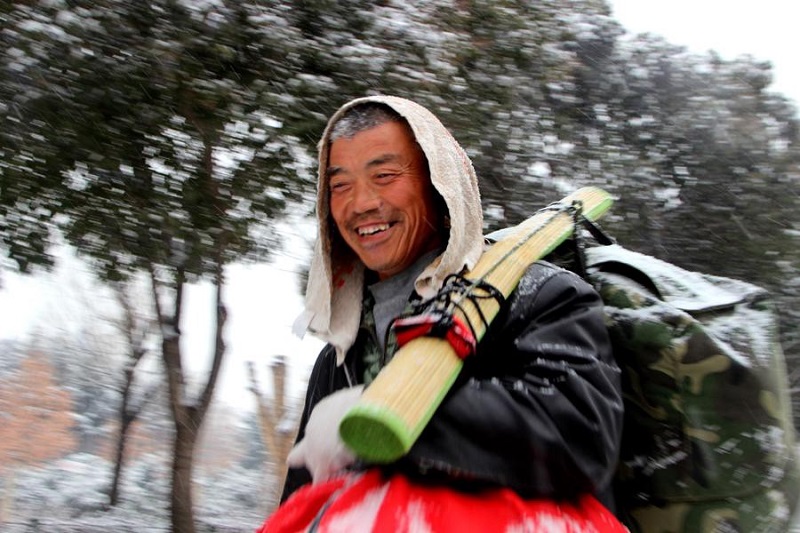 A similar story surfaced in Chinese social media earlier this month when Wang Manfu, popularly known online as "Ice Boy," became a viral trend for walking 2.8 miles (4.5 kilometers) everyday just to reach his school – even under extreme weather conditions like -9 degrees Celsius (16 degrees Fahrenheit).
Featured image Shanghaiist via Medium