"Crazy Rich Asians" star Michelle Yeoh is reportedly in talks to reprise her role as Captain Emperor Georgiou in an untitled "Star Trek: Discovery" spin-off that is set to be released in CBS' All Access streaming platform.
It's still unclear what the details are of this untitled project, but Deadline learned that the spin-off, which is still in its earliest planning stage, will most likely revolve around her adventures when she returns for the show's second season, primarily in Starfleet's Section 31 division.
View this post on Instagram
The actress teased her recruitment during New York Comic-Con in October, and on her Instagram account where she can be seen dressed in her costume.
Captain Philippa Georgiou was first introduced in "Star Trek: Discovery" in the series' first episode but was killed off in episode two, according to AsiaOne. However, she returned during the second half of the season as Emperor Georgiou, the character's version from a mirror universe.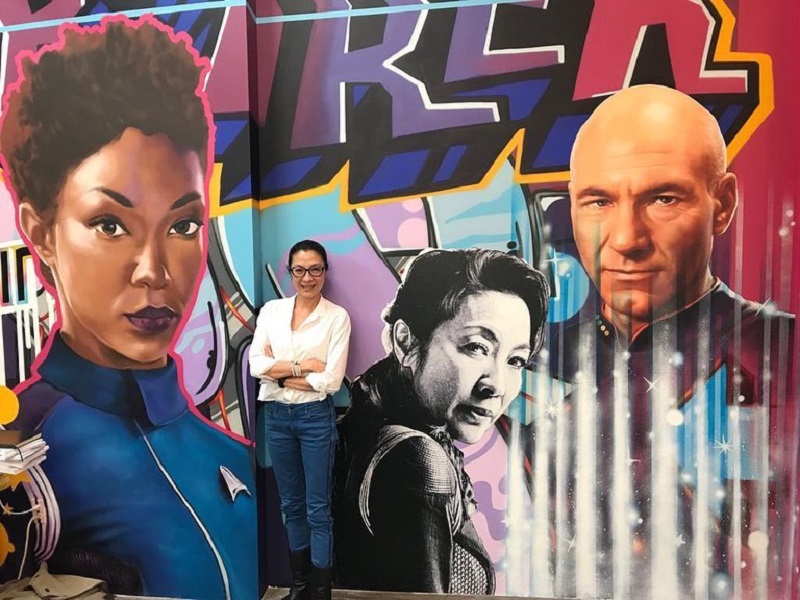 This is one of the many ideas that "Star Trek: Discovery" Executive Producer Alex Kurtzman and his production company, Secret Hideout, plan to release alongside CBS TV Studio's David Stapf.
"My goal is that there should be a Star Trek something on all the time on All Access," Stapf told Deadline in August.
If this all comes to fruition, Yeoh's spin-off will join an untitled Jean-Luc Picard series with Patrick Stewart as well as the animated comedy show "Star Trek: Lower Deck."
No official word has come from CBS regarding the Yeoh-led "Star Trek: Discovery" show.
Images via Instagram / michelleyeoh_official