Sophia Huang Xueqin, a leading Chinese feminist and a pioneering figure in the Chinese #MeToo movement has been arrested in Guangzhou after being accused of disturbing public order.
The 30-year-old activist was summoned to the Guangzhou Public Security Bureau on October 17, according to the South China Morning Post.
She was then formally arrested for allegedly "picking quarrels and provoking trouble," which can carry a prison sentence of up to five years.
Huang is reportedly being held at the Baiyun District Detention Centre and barred from visits from friends and family.
She previously worked for state media in Guangzhou before becoming a public figure for sharing her experiences of workplace harassment — a move that inspired other women to come forward and share their own stories.
Huang created an online platform that could be used to collect victims' statements and share information regarding sexual harassment using the hashtag #WoYeShi. And in 2017, she conducted a survey to determine the extent of sexual harassment within the journalism industry on the mainland.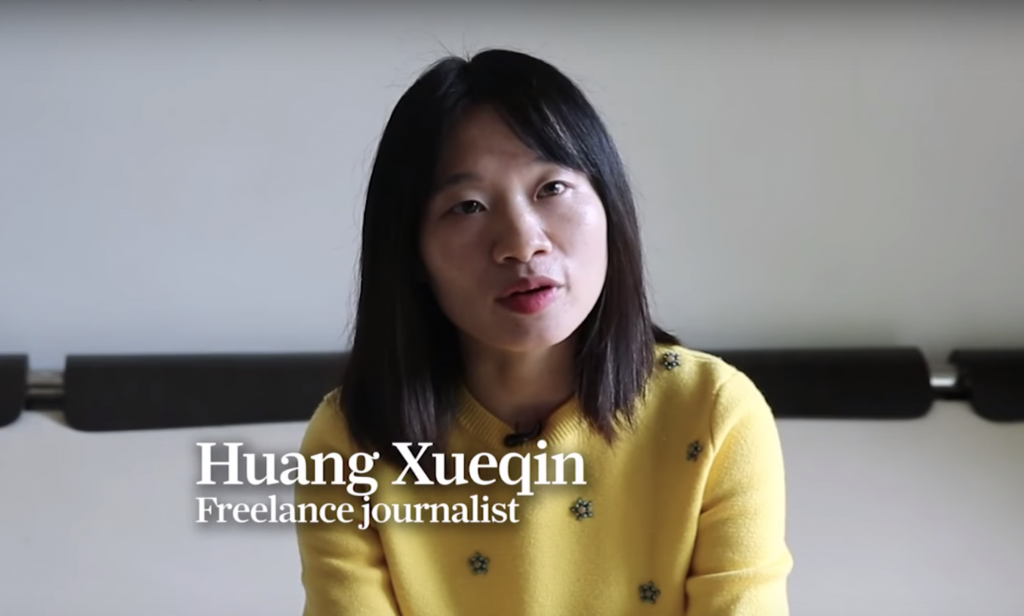 It is possible that the authorities have reportedly been keeping a close watch on the activist.
Huang's passport was confiscated in August when she returned to China following an academic trip abroad to the United States, Hong Kong and Taiwan. She is said to have been planning to study law in Hong Kong in September but was barred from leaving the mainland.
The female activist also previously shared photos of pro-democracy protesters in Hong Kong on her social media accounts, but it is unclear if this activity contributed to her arrest.
Featured Images via ChinaFile / Sophia Huang Xueqin (Left), YouTube / @South China Morning Post (Right)