First Lady Melania Trump visited the Beijing Zoo and the Great Wall of China after President Donald Trump left for Vietnam, the fourth stop in his Asia tour, last week.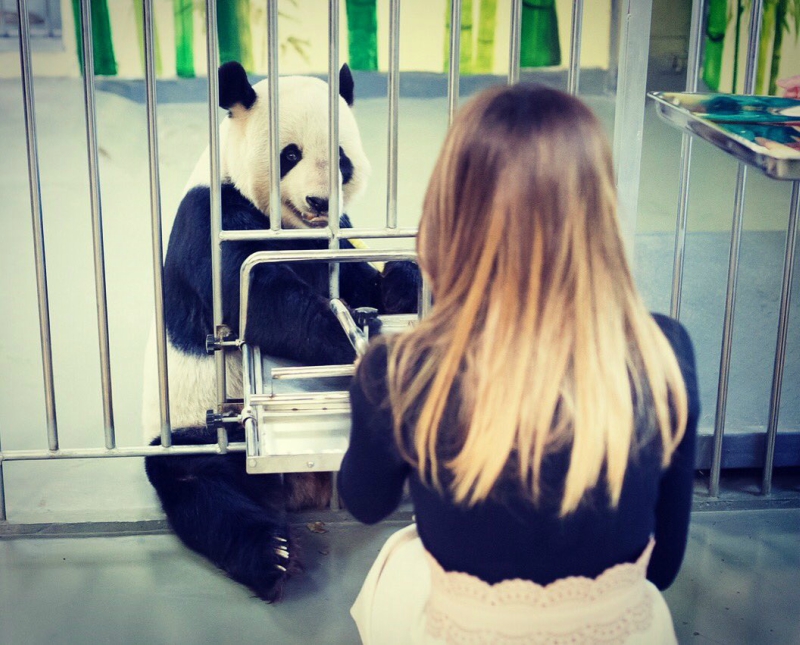 At the Beijing Zoo, Trump met Gu Gu, a male giant panda known for his aggressive behavior, where she fed him and learned about his nutrition.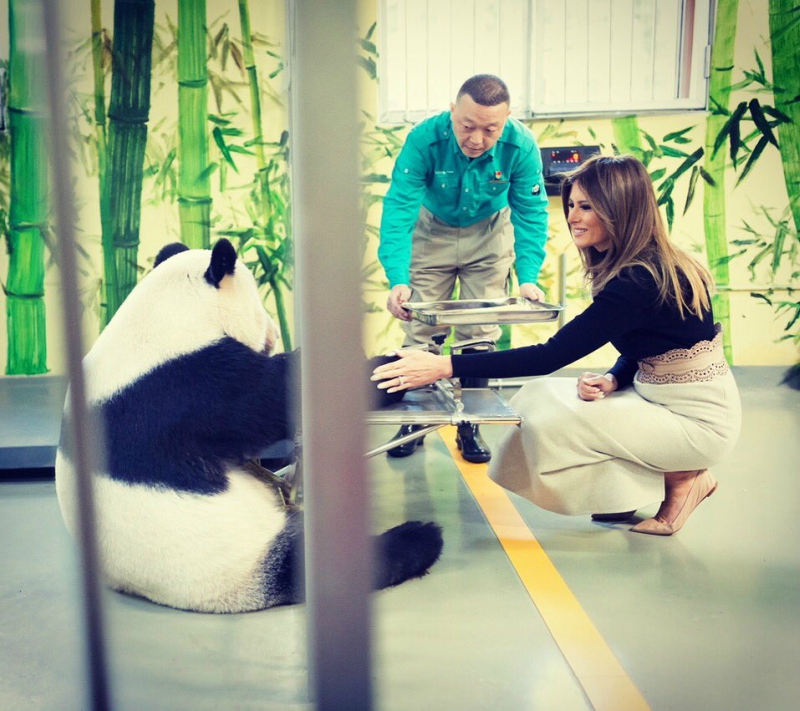 Gu Gu made headlines in the past after attacking visitors who trespassed into his enclosure. Due to this, the 17-year-old "Star of the Zoo" has been receiving behavior training.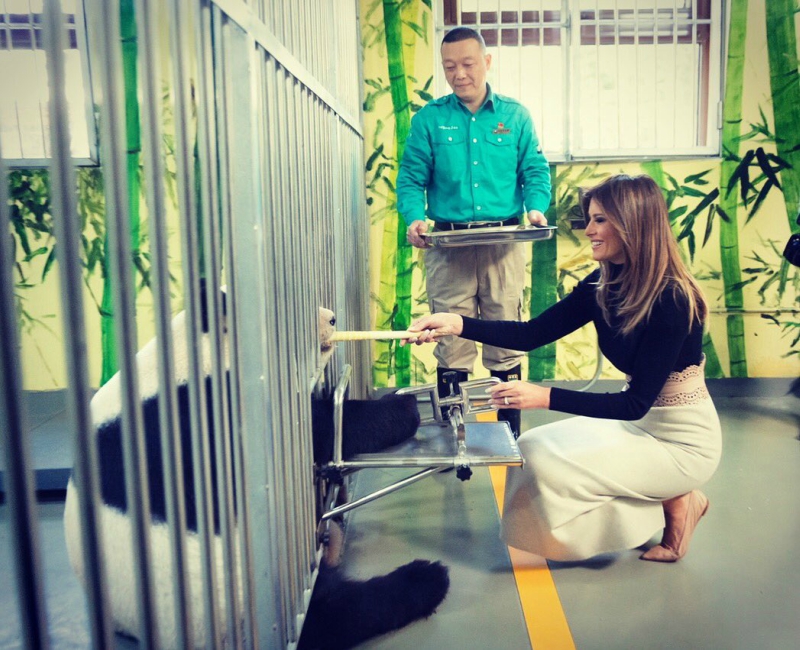 Li Xiaoguang, director of the zoo, told CNN:
"The panda star in the zoo is Gu Gu. He is a pretty male panda and the goodwill ambassador to the zoo. Gu Gu is a good-looking panda with a robust memory. He is excellent in his behavior training and eager to show his skills to the VIPs."
FLOTUS passed on plush eagle toys to a group of children at the Beijing Zoo. pic.twitter.com/mmW3SLcdhc

— Francesca Chambers (@fran_chambers) November 10, 2017
Trump was also greeted by children waving American and Chinese flags at the zoo. She gave them stuffed eagles, saying:
"I have a present for you from the United States. You have a panda here, we have an eagle in the United States."
"Thank you to the Beijing Zoo! Wonderful to meet GuGu!" Melania Trump. #FLOTUSinAsia pic.twitter.com/SaDbLDzKhX

— Kate Bennett (@KateBennett_DC) November 10, 2017
At the gift shop, she signed a picture of a giant panda, writing, "Thank you to the Beijing Zoo! Wonderful to meet Gu Gu."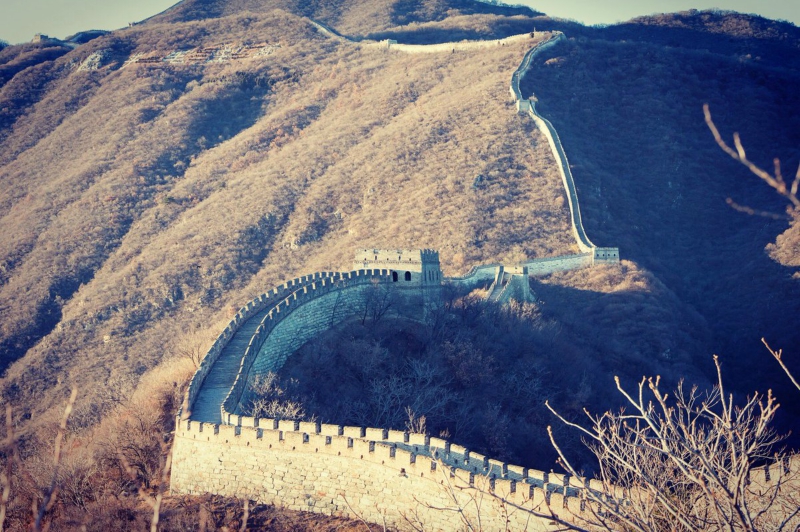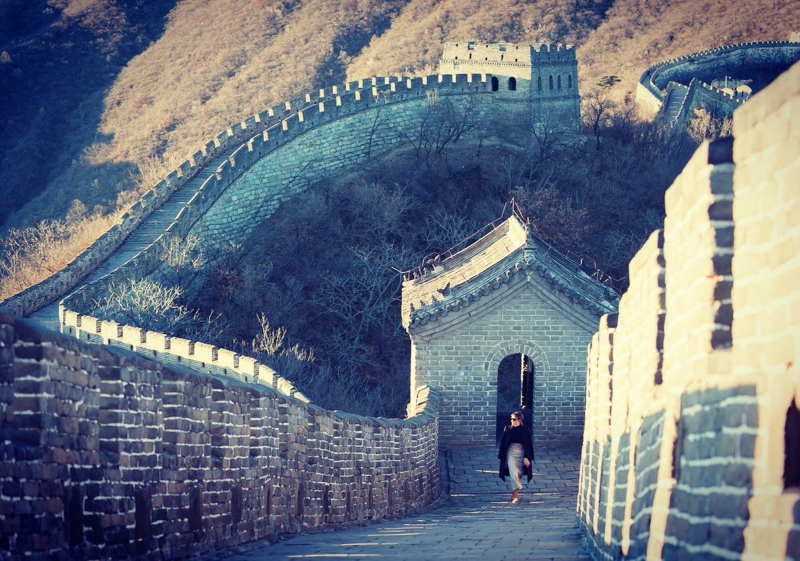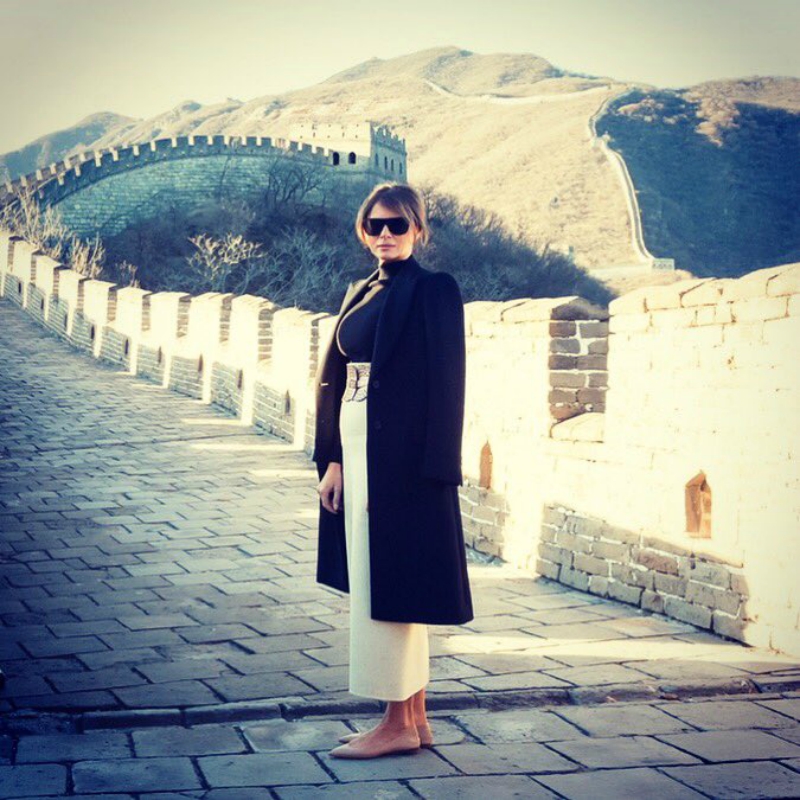 After her zoo visit, Trump headed to the Great Wall, where she rode a cable car, signed a guestbook, and strolled along for about half an hour, the Associated Press reported (via The Washington Post).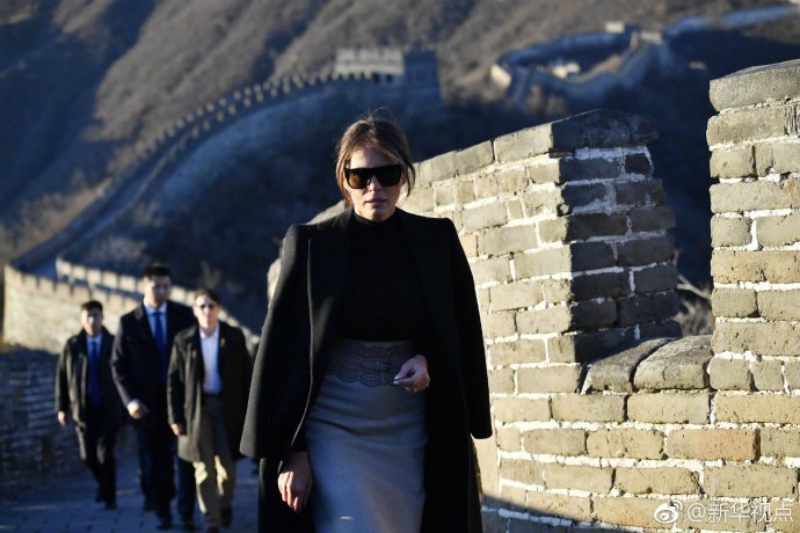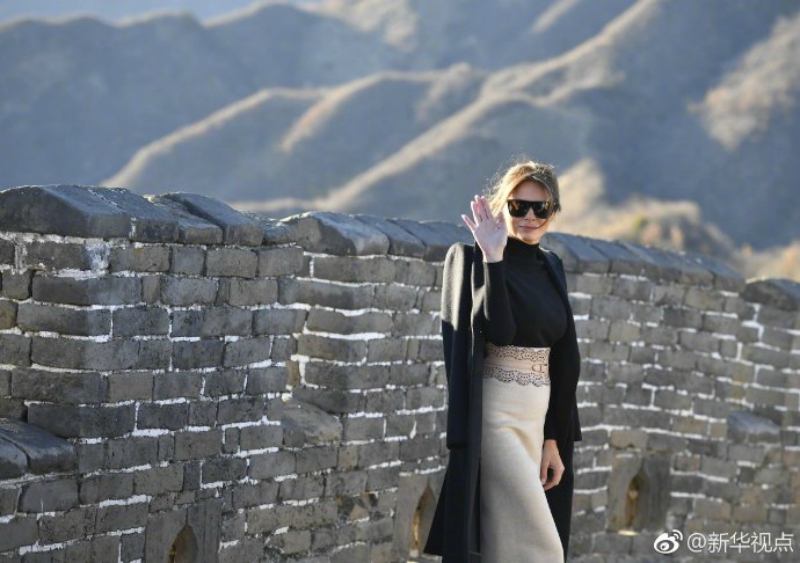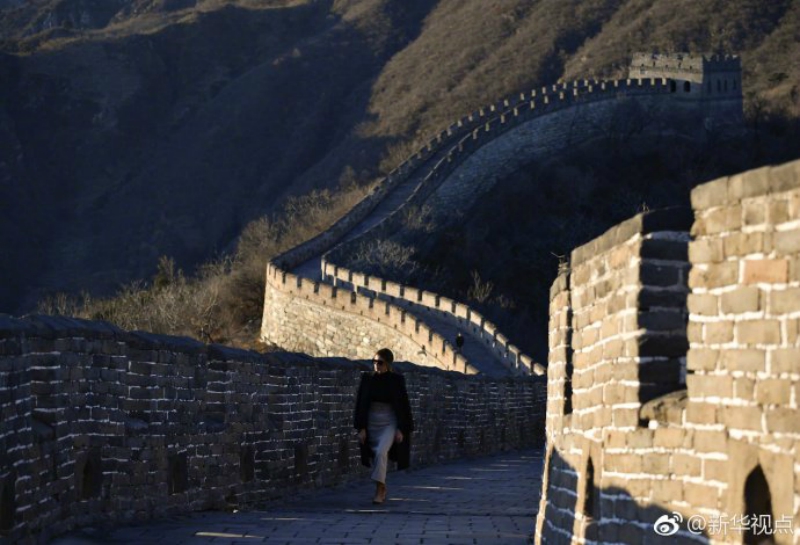 The former model easily caught the internet's attention for her stunning looks. She was still wearing the same ensemble: a black Dolce & Gabbana coat, an Alaïa belt, a gray midi-skirt, and nude flats.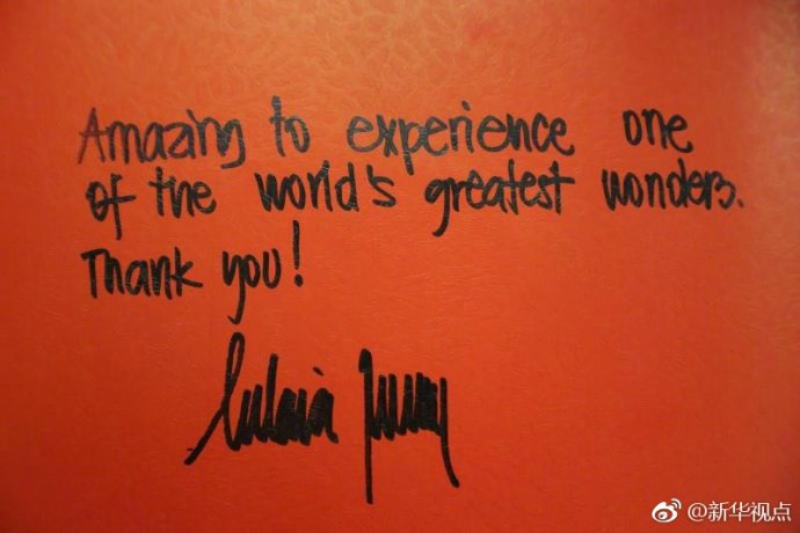 Commenting on the FLOTUS's look, Cris Pearlstein, stylist and founder of How Do You Fashion, told Yahoo Lifestyle:
"Melania has been in front of the camera her entire life — modeling is not just a job, it's a large part of who she is. It's possible that the photographers hired to travel with her have a background in fashion or at least understood how Melania moves."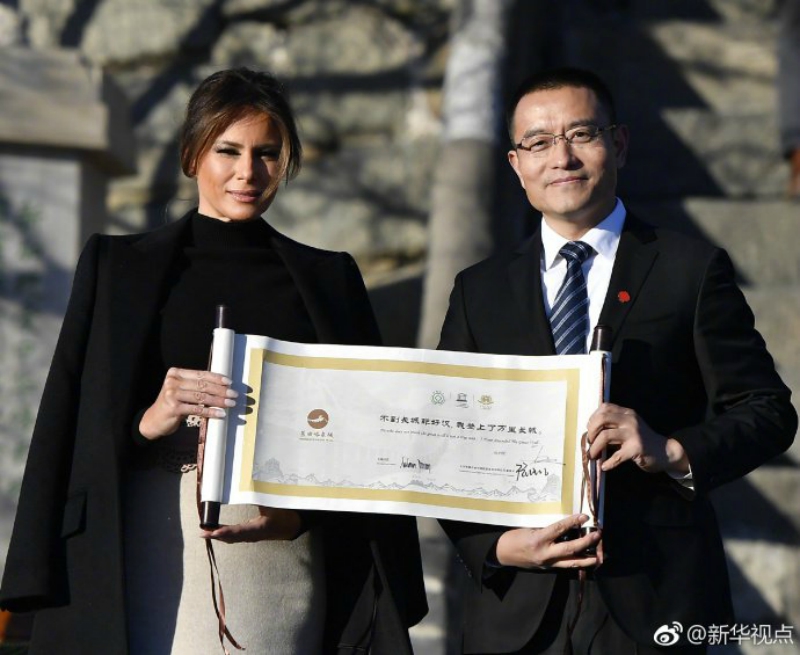 Trump received a scroll as a gift before leaving for Alaska, where she greeted troops.
Photos via FLOTUS, Xinhua News / Twitter