The late, great
United States Senator Daniel Inouye was a soldier, a statesman, and an American unlike any other.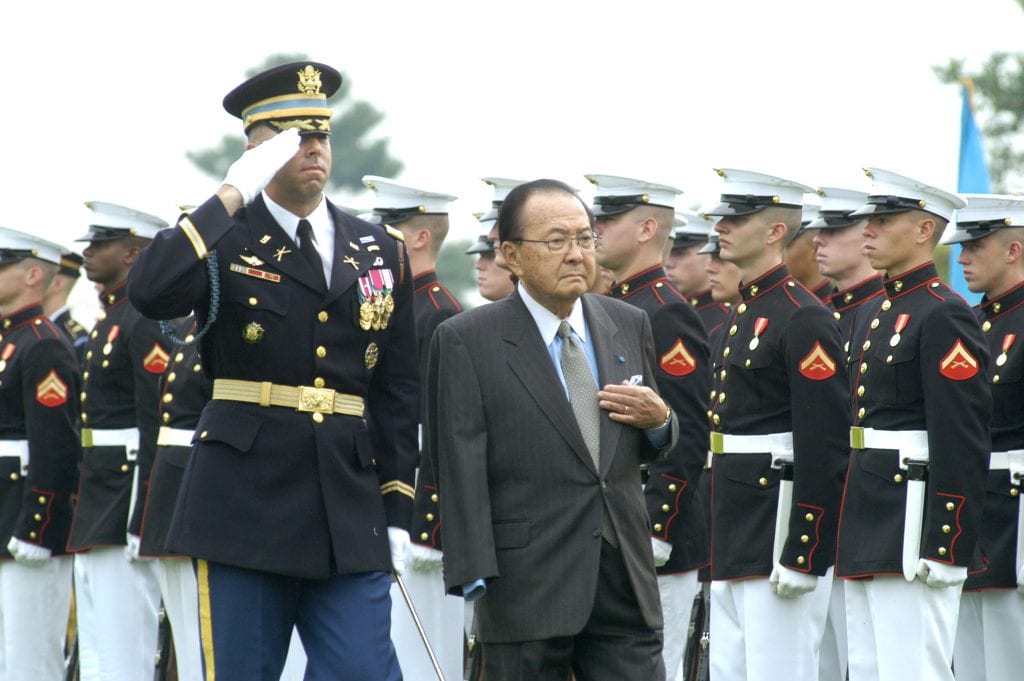 Considered to be one of the most influential politicians of the late 20th Century, Inouye served as his home state of Hawaii's senator for 50 years. 
In his final years, he even became the President pro tempore of the United States Senate, the third in the line of presidential succession, following the vice president and the speaker the House of Representatives. 
The post, which he relinquished upon his death in December 2012, made him the highest-ranking Asian American politician in American history.  
Born to immigrant Japanese parents in Honolulu, Hawaii on September 7, 1924, young Dan grew up within an enclave inhabited by a majority of Asian Americans.
As tension between America and Imperial Japan grew, his childhood became increasingly difficult as a Japanese American.
This became most apparent immediately after the surprise military strike by the Imperial Japanese Navy Air Service on Pearl Harbor, which killed over 2,400 and wounded over 1,000 Americans. 
He was then seventeen years old and graduating from high school when the United States government began imposing curfews on Japanese Americans in Hawaii.
His family and other Japanese American families were almost sent to internment camps but were eventually spared due to the businesses they owned that the local economy heavily relied on.   
Inouye tried to join the U.S. military to serve, but he was reportedly turned away due to
its enlistment ban on Japanese Americans. The year that followed, he endured insults from others who questioned his patriotism. 
When the Army finally removed the ban in 1943, Inouye dropped his premedical studies at the University of Hawaii and immediately enlisted to become a soldier.
Subscribe to
NextShark's Newsletter
A daily dose of Asian America's essential stories, in under 5 minutes.
Get our collection of Asian America's most essential stories to your inbox daily for free.
Unsure? Check out our Newsletter Archive.
He quickly rose up the ranks, landing the sergeant rank within his first year. In 1944, he served in Italy during the Rome-Arno before his regiment was transferred to the Vosges Mountains region of France.
His regiment was sent on a suicide mission to rescue a company of Texas National Guardsmen who were then surrounded by German forces.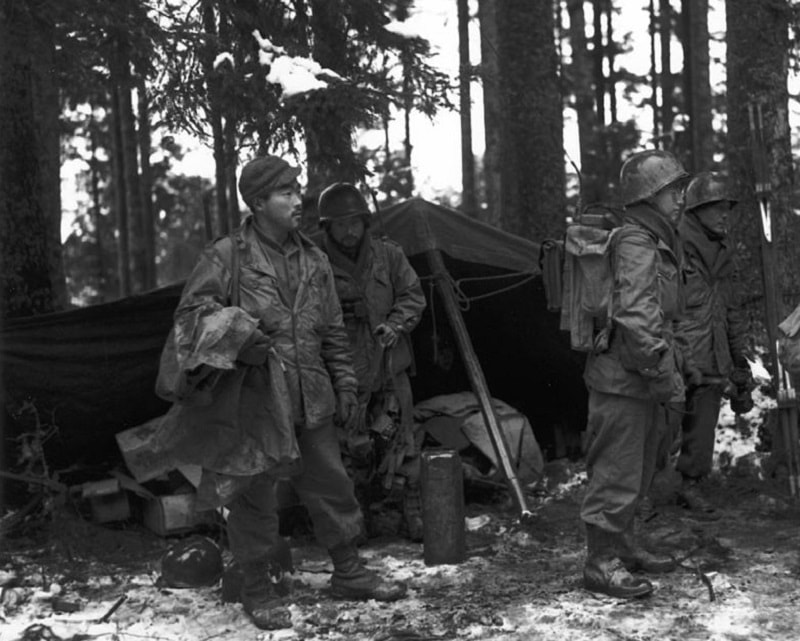 There were multiple attempts to get the battalion of the 141st Infantry Regiment to safety, but German forces, which consisted of an entire division of troops, would thwart such efforts every single time. 
Severely outnumbered, Inouye and his 4,200-strong regiment engaged in a battle against German infantry that lasted for two weeks.  
Despite a significant number of casualties, the segregated unit was able to do the impossible and brought the so-called "Lost Battalion" back home.
For his gallantry in battle, Inouye received a Bronze Star and a commission to Second Lieutenant.
"To give everything we did, everything we had; to jab every bayonet dummy as though it were a living, breathing Nazi; to scramble over an obstacle course as though our lives depended on it; to march quick-time until we were ready to drop, and then break into a trot," Inouye said explaining the meaning behind their motto: "Go for Broke."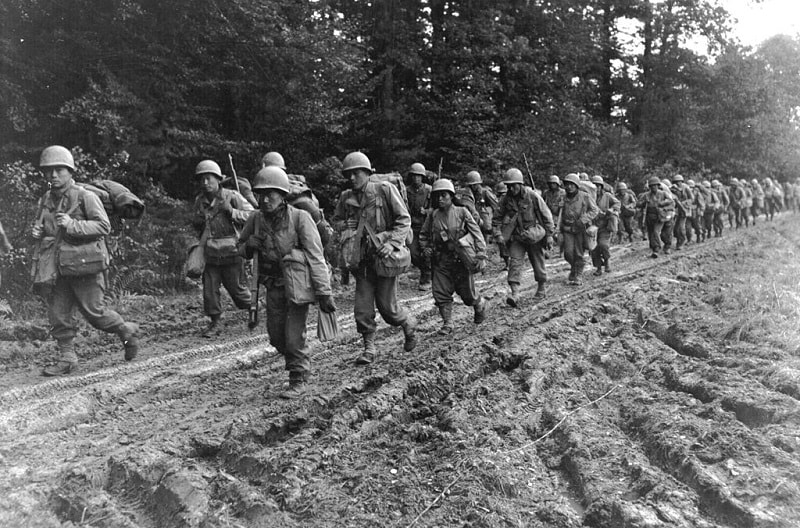 His heroics even reached greater heights in April 1945, when he led an assault near San Terenzo, Italy. There, he managed to destroy two German emplacements with grenades before his right arm got hit by enemy fire. Despite being almost severed, Inouye was still able to lob the grenade and destroy another German bunker. His arm was eventually amputated and was forced to stay in military hospitals in the next 20 months.
It was only in 2000 when he and 21 other Asian-American veterans were finally awarded the Medal of Honor, the nation's highest military award, by then U.S. President Bill Clinton.
He continued his education after the war and, after getting a law degree, he worked as a prosecuting attorney, later entering politics in 1953 by being elected to the Hawaii Territorial House of Representatives. 
Almost a decade later, he was elected to the U.S. Senate in 1962, a post that he won nine times since then.
As for the now legendary 442nd Regiment of Japanese-Americans, it eventually became one the most decorated units in American military history. 
The "Go for Broke" regiment saw 14,000 gallant men serving over the years. Since their formation in 1943, they collectively earned 9,486 Purple Hearts, 21 Medals of Honor, and eight Presidential Unit Citations.