An entrepreneur's pitch
on "Shark Tank" that supposedly calmed people down got judges Mark Cuban and Richard Branson into a heated exchange after the former called the contestant a "gold digger."
The tense moment was on the premiere episode of the show's Season 9, which aired on Sunday at
ABC
.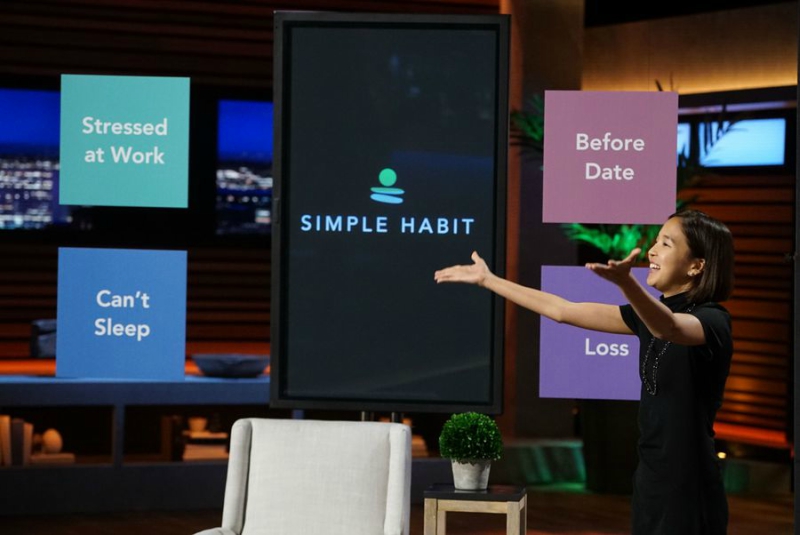 The contestant, Yunha Kim of San Francisco, pitched a meditation app called Simple Habit with an offer of $600,000 in exchange for 5% of her company.
That offer, reportedly one of show's highest ever, did not impress Cuban, who felt that Kim already had the capital and was only there to get the app on TV. For this reason, he called her a "gold digger."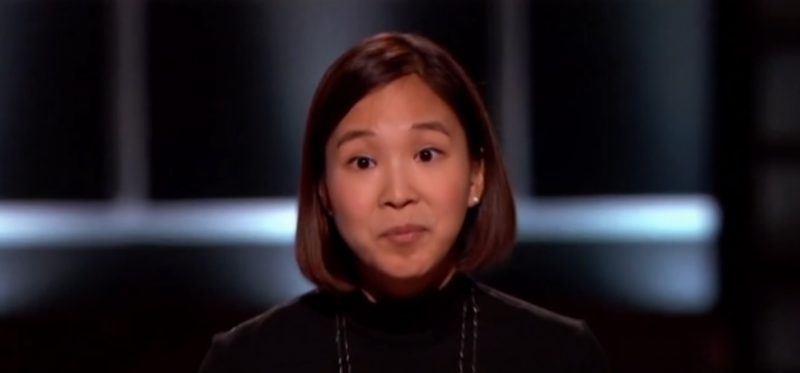 Kim told NextShark in an interview:
"I was surprised. I was expecting a lot of questions about our business, but I was not expecting a 'Gold Digger' comment to be a part of the conversation. Like so many CEOs and company founders, I work incredibly hard. I've put thousands of hours into building a company that I am proud to stand behind and share with the world."
Cuban's comment easily shocked the rest of the set. Richard Branson, who was on the episode as a guest judge, came to Kim's defense and offered her $300,000 for 10%.
Cuban then interrupted Branson's offer, insisting that it had to be $600,000.
At this point, Branson thought the "water just has to go" and threw it from his glass straight to Cuban's face.
Subscribe to
NextShark's Newsletter
A daily dose of Asian America's essential stories, in under 5 minutes.
Get our collection of Asian America's most essential stories to your inbox daily for free.
Unsure? Check out our Newsletter Archive.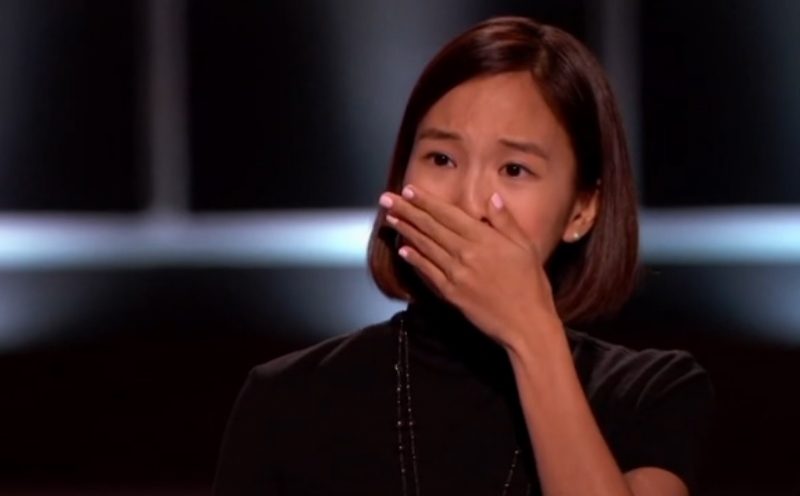 Kim walked away without accepting offers; however, she remains in contact with Branson, who expresses support in Simple Habit:
"My goal was to secure the best investment for my company even if it meant that we had to walk away from a deal. I was particularly interested in working with Sir Richard Branson as I respect the work he does to build purpose-driven companies. I remain in contact with Richard Branson, who shows support for our app and growth potential."
She also recalled her preparation leading up to the episode, which was greatly helped by her own product:
"In the weeks leading up, I rehearsed my presentation. I made it a priority to discuss the pitch with my team in advance to determine what deal we were willing to take and on what terms we would walk away. On the day of the taping, I was incredibly nervous knowing that whatever happened on stage could be edited into a narrative that I couldn't control. I meditated at least ten times. I used Simple Habit Public Speaking meditation multiple times as well as the Calm Nerves meditation beforehand. Thankfully, my meditations helped me feel more focused, calm and clear-headed."
Cuban explained his comment on Twitter later, arguing that it applies to people who only wanted commercials and that it's been used for years: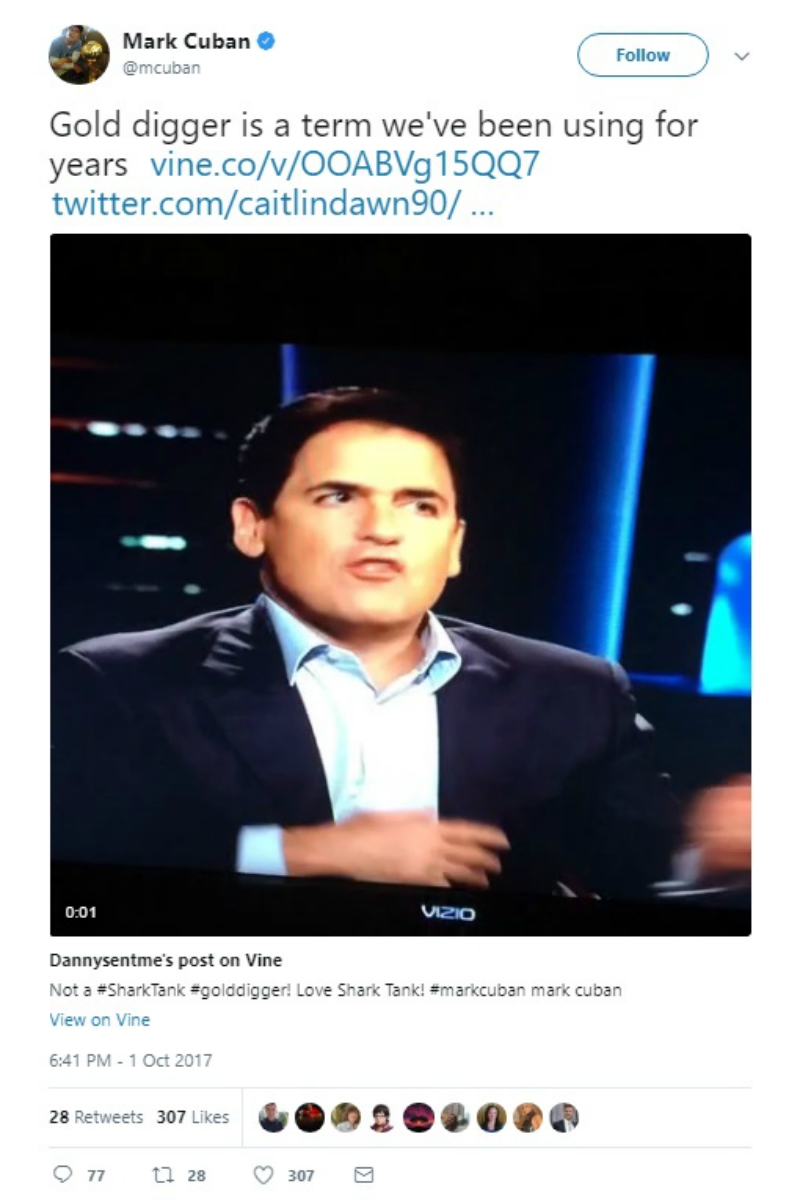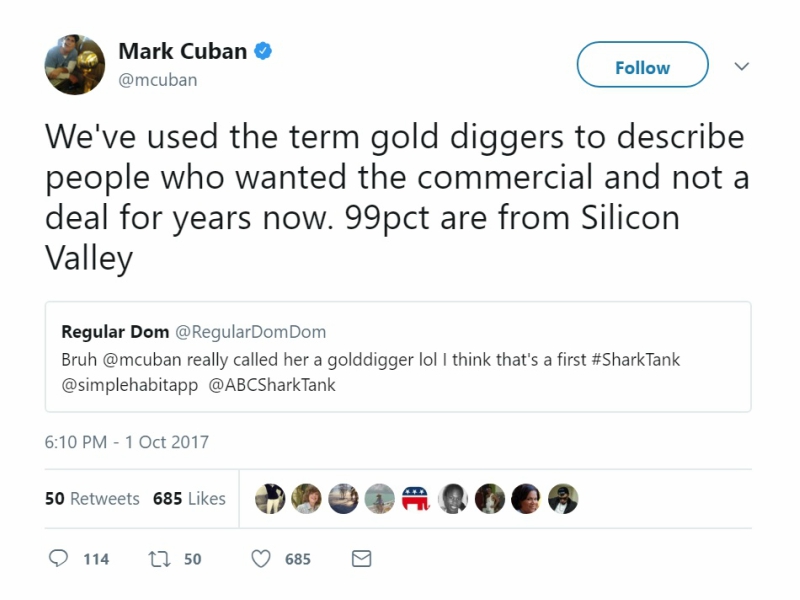 The incident and Cuban's defense drew mixed reactions, with those downplaying the apparent jargon and those disagreeing on its use for the context: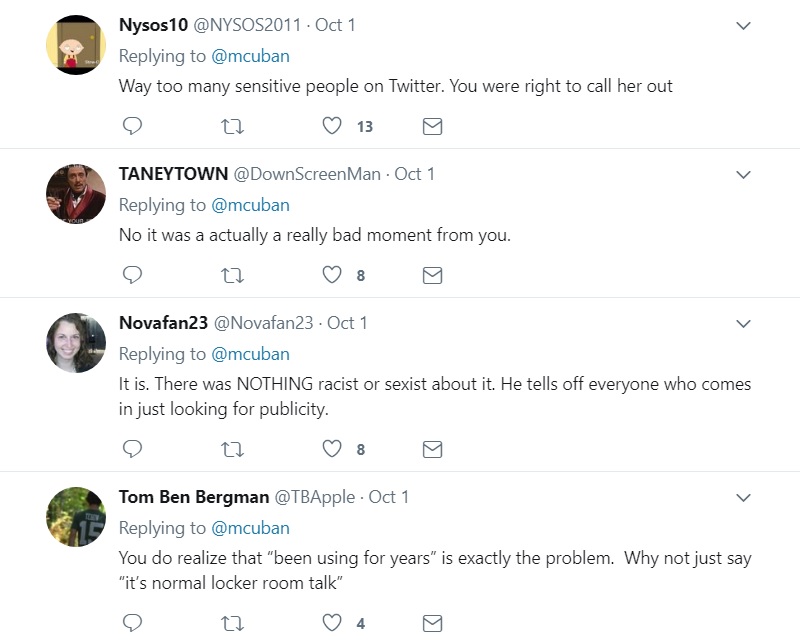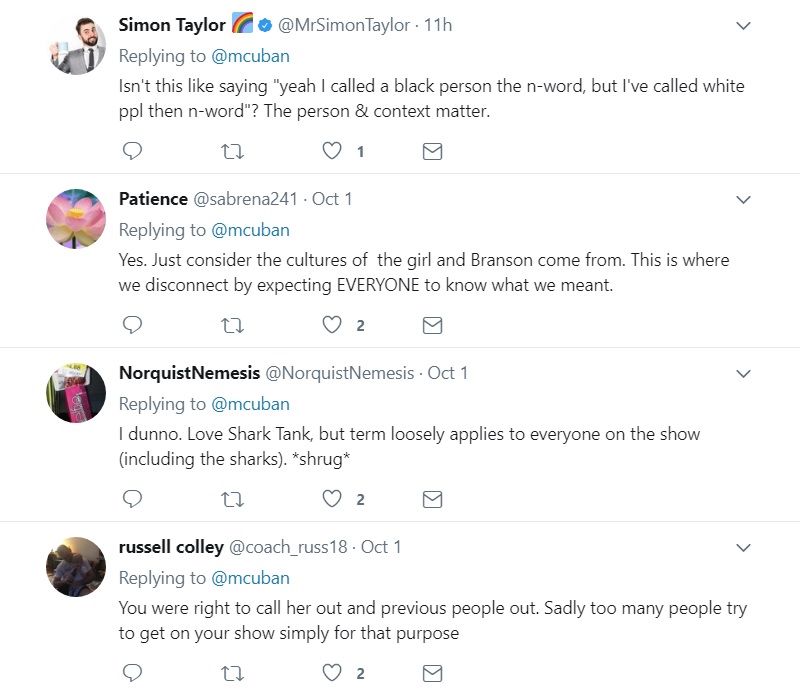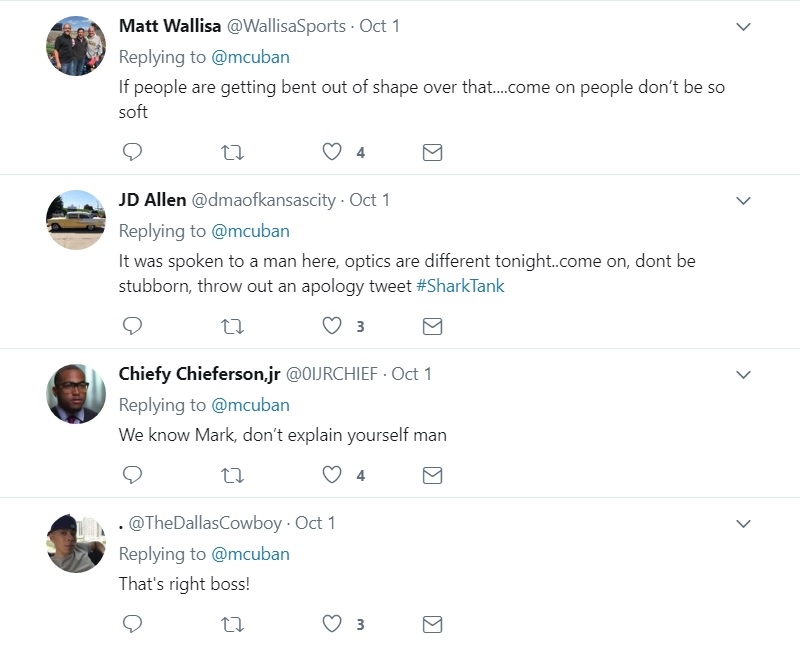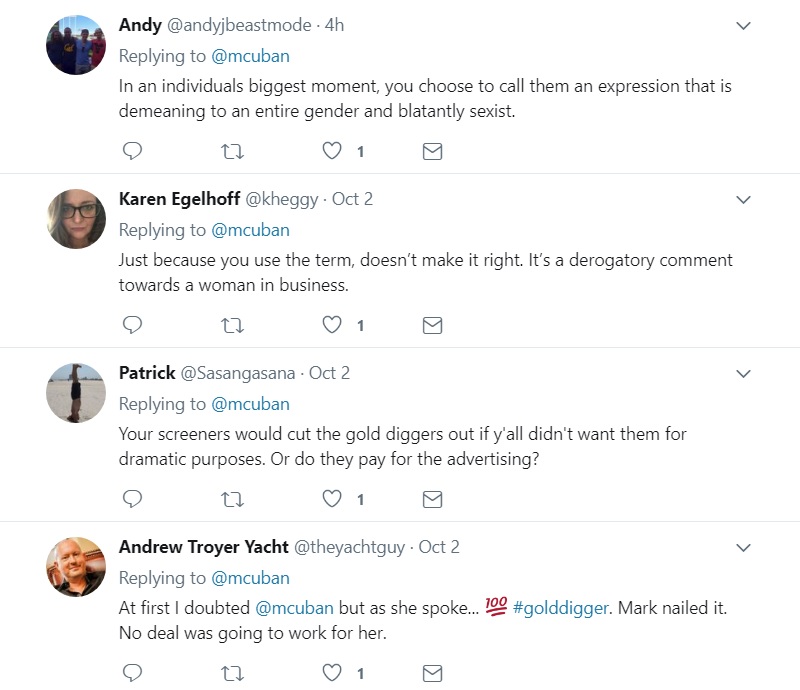 When asked about Cuban's supposed bias, Kim said, "I can't speak for Mark Cuban. Based on sentiment he shared during the episode, he does seem to uphold a certain perspective of companies that have been on the show."
Branson, who has since apologized to Cuban, recalled the event on his
blog
:
"I didn't realise the word 'Gold Digger' was used on the show to mean someone who doesn't need the investment money but comes on Shark Tank for the free publicity. I tried to fight for her honour, and Mark called me out for not understanding the show."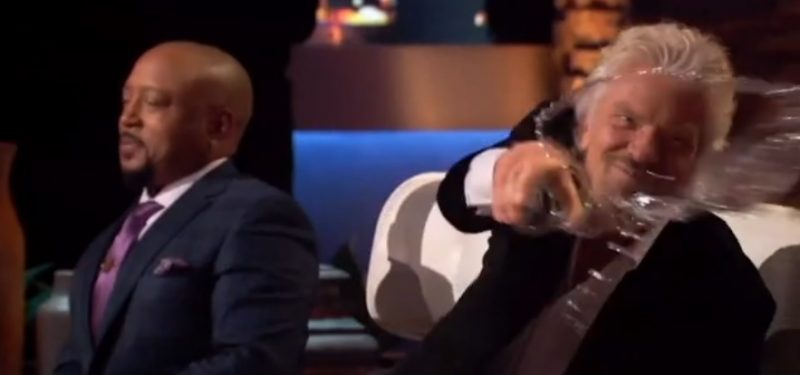 While Cuban may have forgiven Branson, he's unlikely forgetting the incident soon. He told
Entertainment Tonight
:
"I don't want to be in the same room with that guy for the rest of my life. I wasn't happy with him."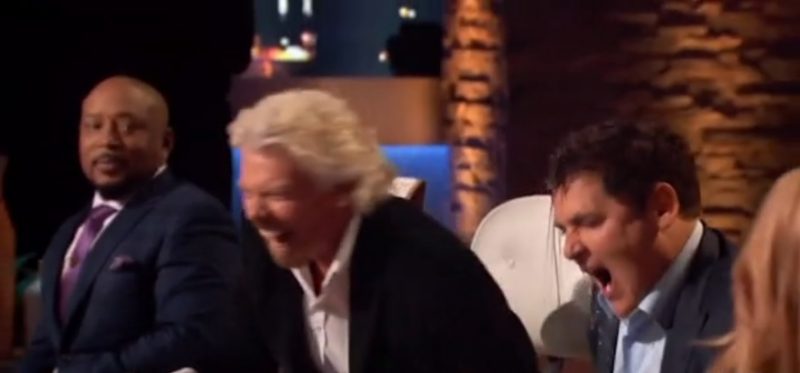 Props to ABC for an interesting — and likely educating — season premiere. If anybody learned anything, it must be that it was inappropriate to casually use such a loaded term on that specific moment, when explaining what it means in a way that does not sound disrespectful is actually an option.
Kim remains optimistic for her part, sharing the mission Simple Habit has to do with the rest of the world:
"Our mission at Simple Habit is to empower humans to stress less, achieve more and live better lives. I believe in the mission behind our product. [For context,] I found out my grandma had cancer days before I went on the show. As I explained to the Sharks that Simple Habit is changing lives, I couldn't help but think about my grandmother and the stories of so many cancer patients who use Simple Habit. We are making a positive, meaningful difference, and I feel strong conviction for that work. There is an opportunity to bring mindfulness and meditation to the world, and we still have a lot of work to do."
Featured Images via ABC