The furor over
Marie Kondo's advocacy of
The Japanese decluttering guru, who first rose to popularity in 2014 with her book
"The Life-Changing Magic of Tidying Up,"
is caught in a fresh wave of controversy after debuting on Netflix at the beginning of the year with her own series.
A large part of the conversation centers on the fifth episode of
"Tidying Up With Marie Kondo,"
where the 34-year-old consultant helps a young couple get rid of some books.
As it turned out, Kondo's views toward books divided social media, with some favoring the decluttering process and others lambasting the very thought of throwing such pieces of text.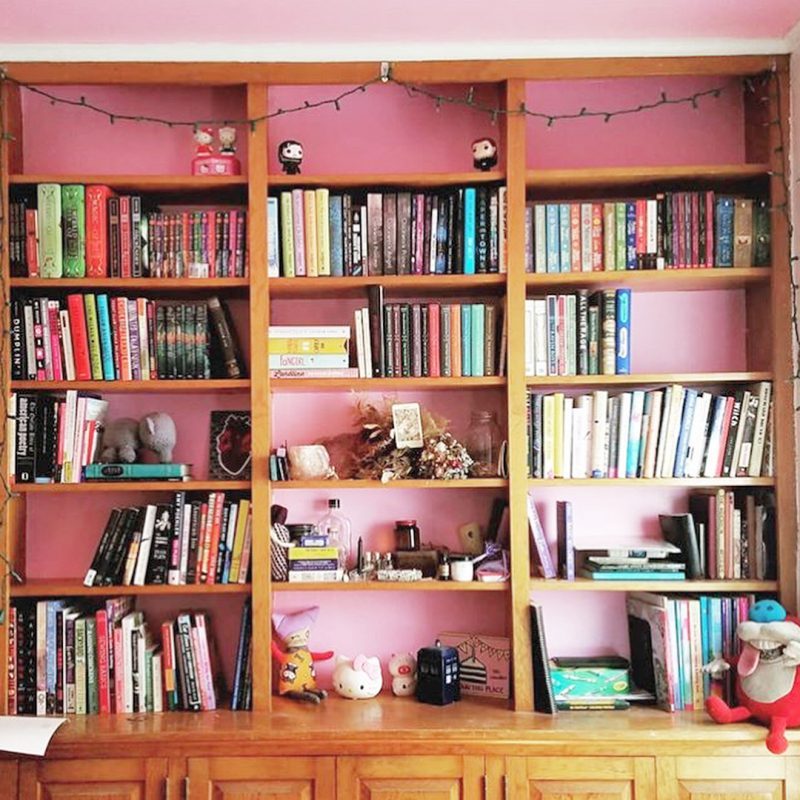 But while it's safe to presume that many of Kondo's critics are nothing more than bibliophiles, a number of people pointed out that the backlash actually carries classist and racist undertones.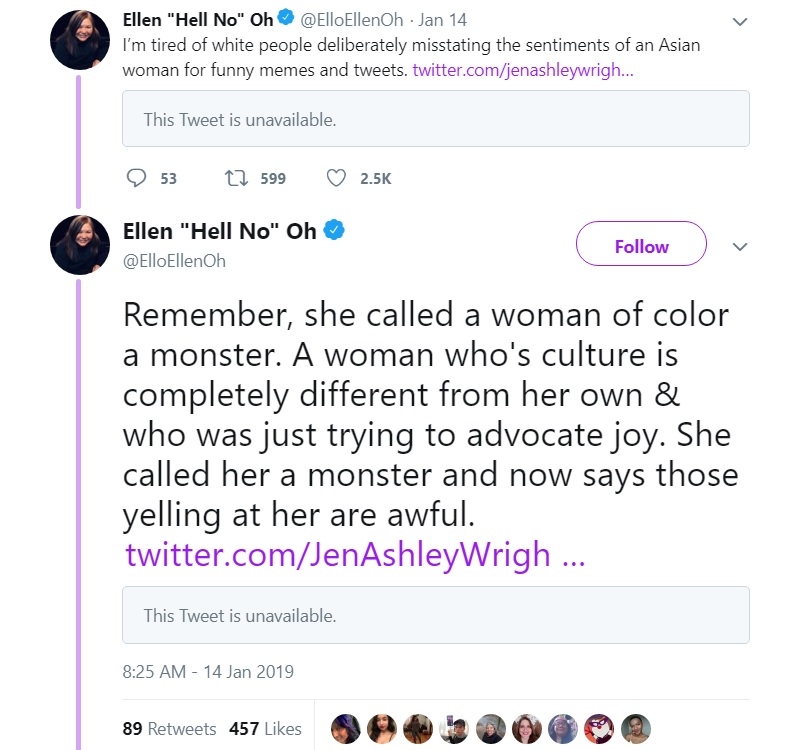 Speaking to
Bustle
, Oh said that she is bothered by "deliberate misinterpretations" surrounding Kondo's work.
"Ever since I saw the backlash against Marie Kondo come out, I've been really bothered by what I thought of as deliberate misinterpretations. At first I was attributing it to the difference in cultures, especially the lack of nuance toward how things can be translated. Asian languages are so different from English. Sometimes things don't translate well."
Oh, who is Korean but learned Japanese as her first language, pointed at an article for
The Guardian
by novelist Anakana Schofield, who has been vocal about her "uprising" against the KonMari method. 
She described Schofield's comments against Kondo as "a willful misunderstanding" to "suit her own narrative."
"There is an overemphasis on the words 'spark joy' without understanding what [Kondo] really means by it. Tokimeki doesn't actually mean joy. It means throb, excitement, palpitation. Just this basic understanding annihilates Schofield's argument that books should not only spark joy but challenge and perturb us. Tokimeki would imply that if a book that challenges and perturbs us also gives us a positive reaction, then why wouldn't you keep it?"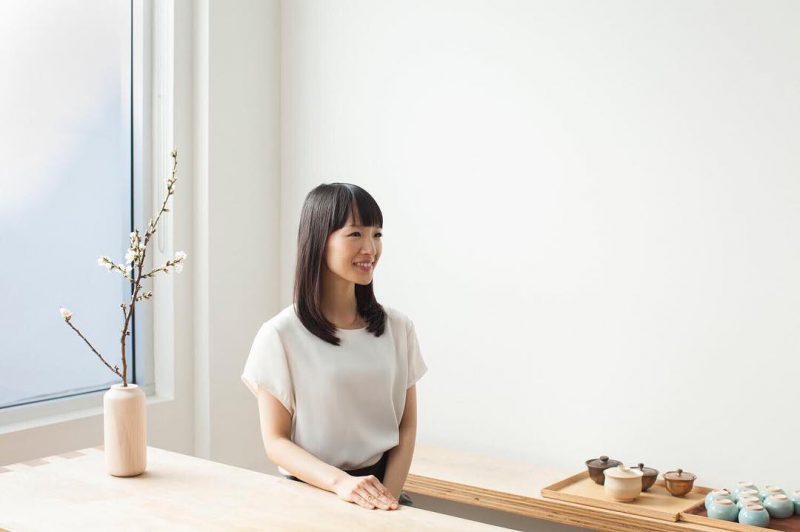 Others have launched their own tirade against Kondo, such as author Jennifer Wright who called the Japanese consultant a "monster" in a now-deleted tweet.
Then there's book critic Ron Charles, who wrote an opinion piece for
The Washington Post
titled, "Keep your tidy, spark-joy hands off my book piles, Marie Kondo."
Subscribe to
NextShark's Newsletter
A daily dose of Asian America's essential stories, in under 5 minutes.
Get our collection of Asian America's most essential stories to your inbox daily for free.
Unsure? Check out our Newsletter Archive.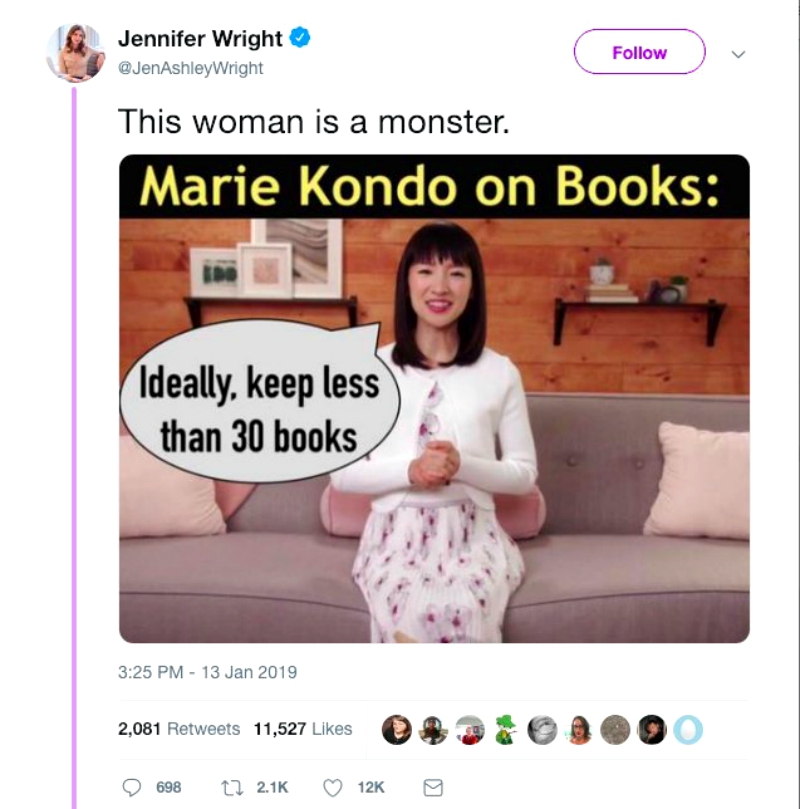 The hate goes on across Twitter: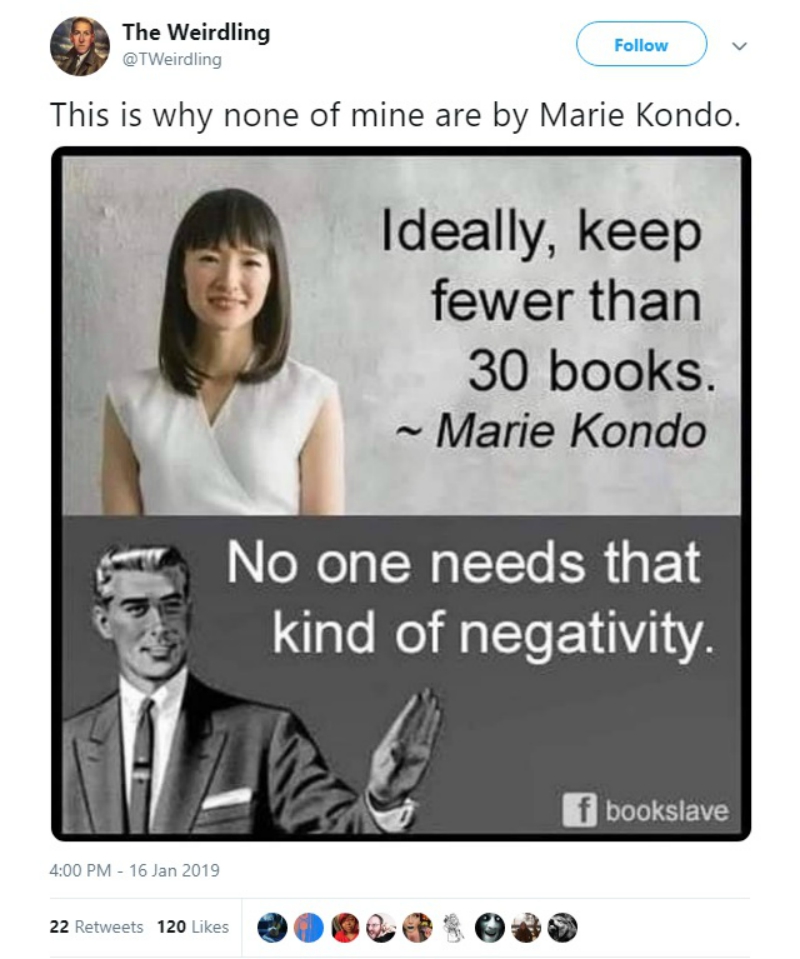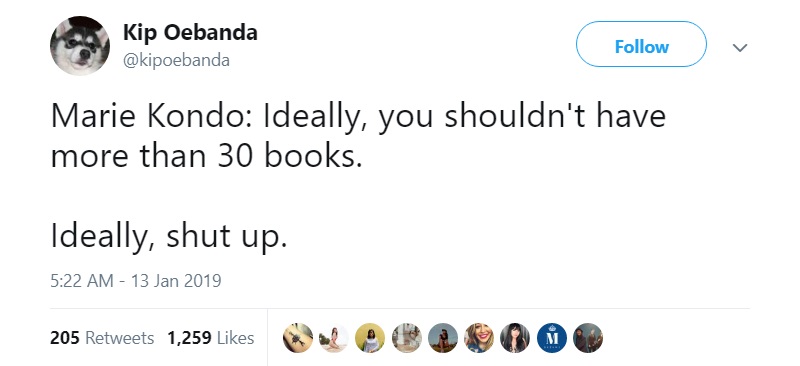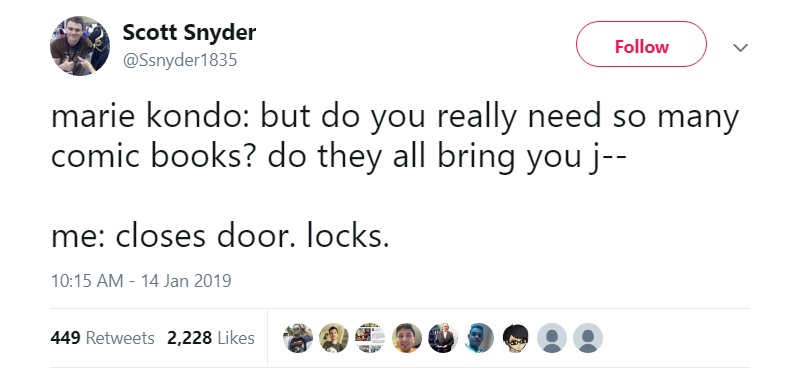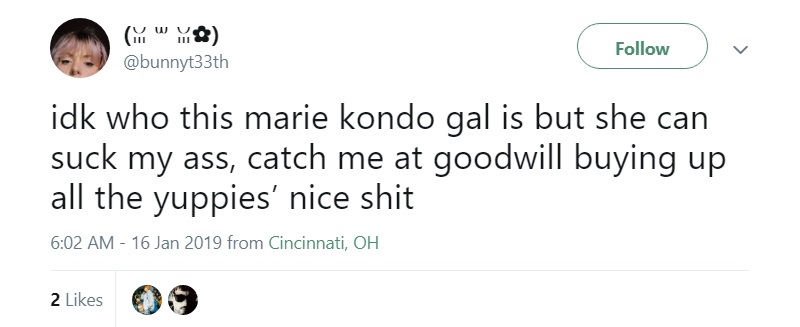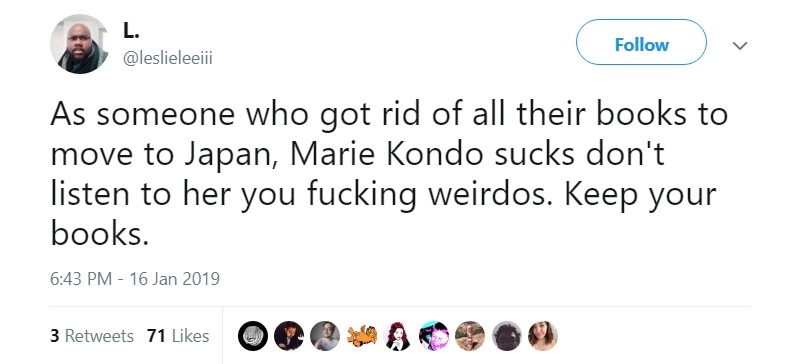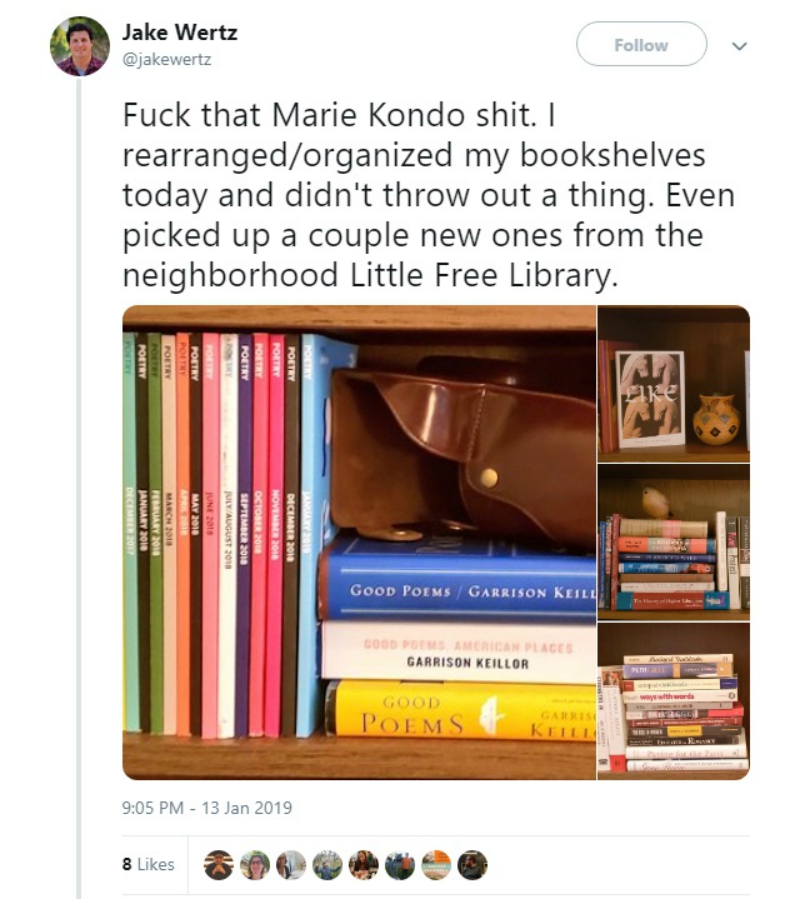 It does not take a PC police to find racially-charged comments against Kondo.
"The backlash has focused on everything from [Kondo's] poor English to making fun of the terms she [uses],"
Oh told Bustle.
"We have seen so many memes making fun of the concept of 'sparking joy' and it reminds me in many ways of people deliberately misunderstanding and making fun of my parents' broken English."
She also explained how classism gets into the picture.
"Classism, elitism, the privilege of having a big house with a lot of storage? I don't know what the rationale is for the backlash but I do know that it comes from a place of privilege. Elitism in that if you don't have lots of books you can't possibly be very smart. And financial classism because I remember being young and poor and owning less than ten books. It was why the library was my sanctuary."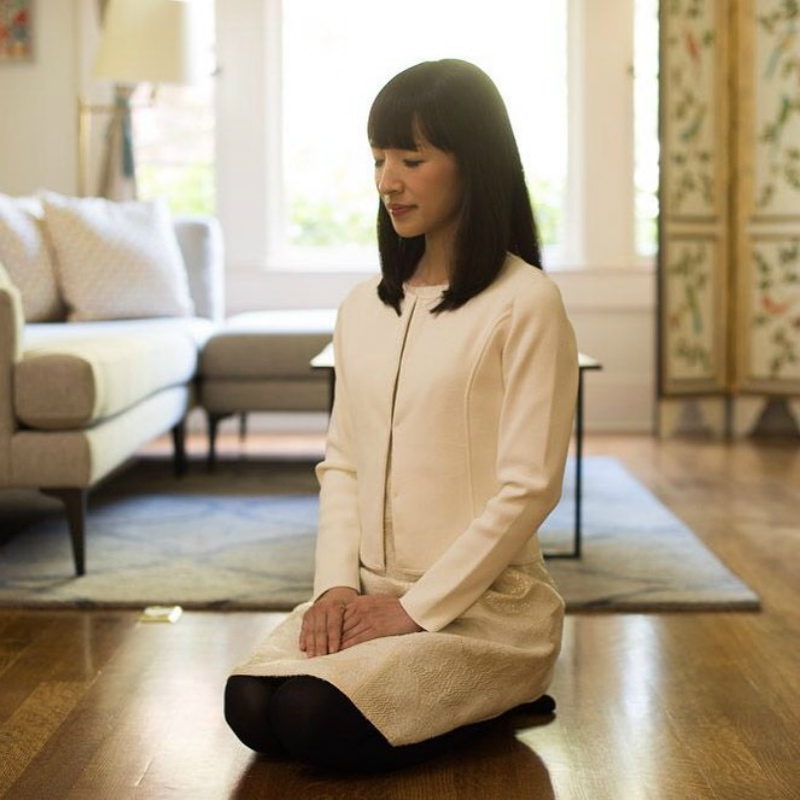 Needless to say, Oh is not alone in standing beside Kondo. Author Kat Cho retaliated at Wright's comments in a
tweet
.
"Please don't call POC monsters. Please don't use language that dehumanizes an already marginalized community."
Another is Twitter user Jonah Ven, who argued in
a lengthy thread
that memes about Kondo are "low-key inherently racist" out of ignorance to Japanese culture.
"Marie Kondo and her books/show are NOT ABOUT MINIMALISM. Memes and criticisms of it are lowkey inherently racist due to ignorance of Asian, specifically Japanese culture and influences. We need to do better if we're going to claim racial/etc. Progressivism."
More rallied behind to support Kondo: