What is most certainly a glitch on Netflix has more or less added to the "Does this spark joy?" social media storm sparked by cleaning guru Marie Kondo.
Since it's debut at the beginning of this year, "Tidying Up with Marie Kondo" has launched a wave of hilarious house-cleaning memes and even triggered those who don't agree with suggestions to toss out their old books.
Adding to the bonfire is this golden Tweet from etiquette coach William Hanson that shows the credentials for Kondo's show but with the background for the Netflix Original "Close," in which Noomi Rapace plays a bodyguard protecting her client in Africa. However, that can't and won't stop those who can easily imagine Marie Kondo, cheerful positivity and all, taking a more aggressive approach to things that don't spark joy, particularly people.
Either there's a @netflix glitch or @MarieKondo's methods have escalated. pic.twitter.com/yzfR1bbC69

— William Hanson (@williamhanson) January 20, 2019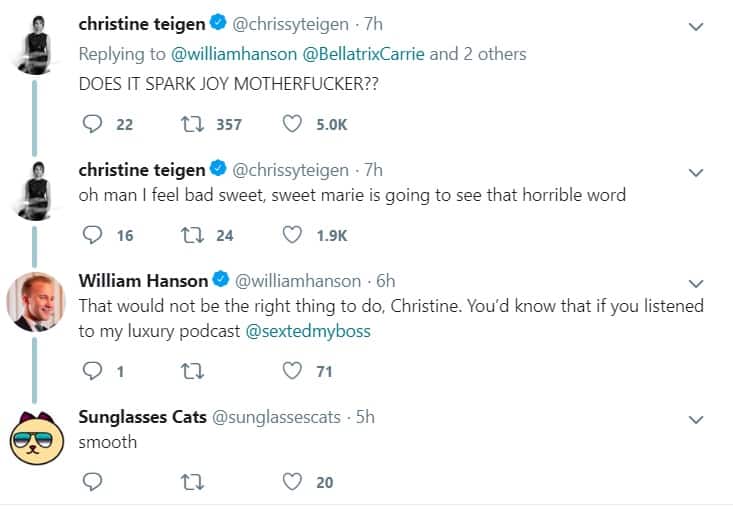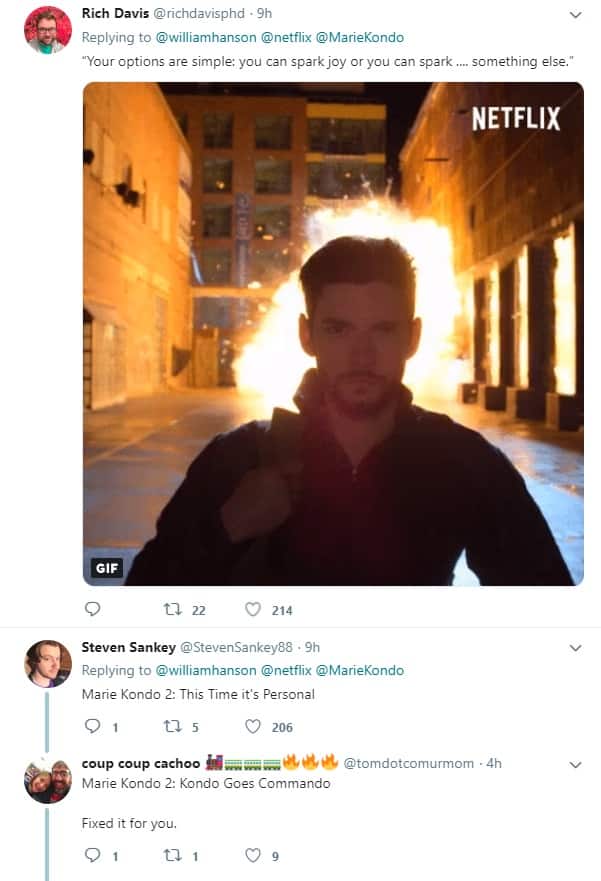 For now, an alternate-reality Marie Kondo organizing the world one smile at a time will remain but a fantasy.
The year is 2035. Marie Kondo holds up the condemned man to the crowd. "Does this man spark joy?" The crowd jeers, "No he does not!" She nods silently and throws him into the pit.

— ☭nonessential government oils☭ (@babadookspinoza) January 13, 2019
marie kondo just pointed a gun at me and told me to give her one good reason as to why i need two crock pots. idk how she even got in my apartment

— Trey Smith (@SlimiHendrix) January 8, 2019
"This baby does not spark joy for me, so it will have to go" pic.twitter.com/OsCI6dPa0f

— Adam Moussa (@adamjmoussa) January 3, 2019