In a tireless effort to convince his girlfriend to marry him, a man is taking his beloved across China by pulling her in a rickshaw.
The journey was a first for the pair who hails from the mountainous province of Gansu, in northwest China, a landlocked area completely isolated from the rest of China.
The committed boyfriend, surnamed Wang, has taken on an ambitious journey so his girlfriend can finally visit the sea and other parts of the country.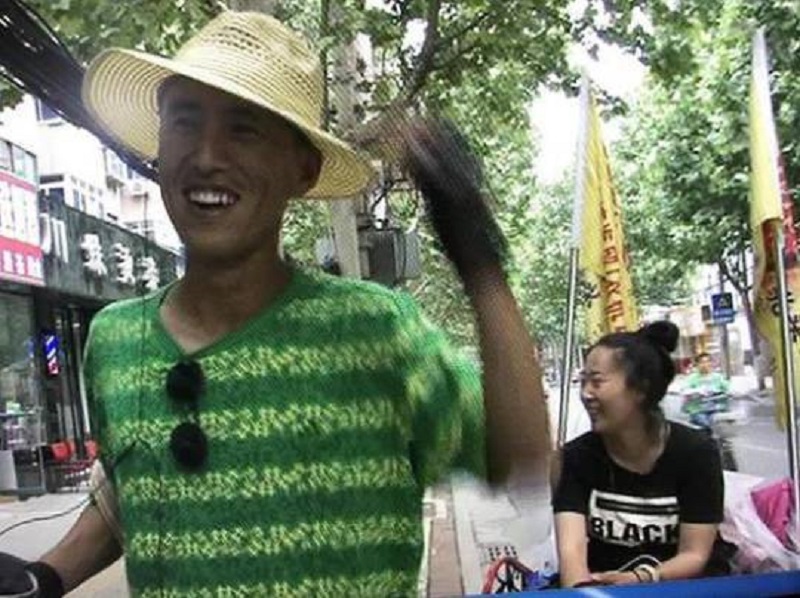 He began pulling the rickshaw over a month ago, carrying his girlfriend to their first destination: the sea in Weihai, eastern Shandong Province.
Over 40 days and about a thousand kilometers (621 miles) later, the couple reached Zhengzhou in the central province of Henan on Friday, reports South China Morning Post.
"My girlfriend has always wanted to see the sea. Several years ago I promised I would pull her in a cart to see the sea, so right now I am honoring my promise," Wang was quoted as saying.
His girlfriend, unnamed in the local reports, promised to marry him if he manages to pull her all the way there.
In order to fulfill his girlfriend's wish, the man has to pull the rickshaw for over 2,000 kilometers (1,200 miles).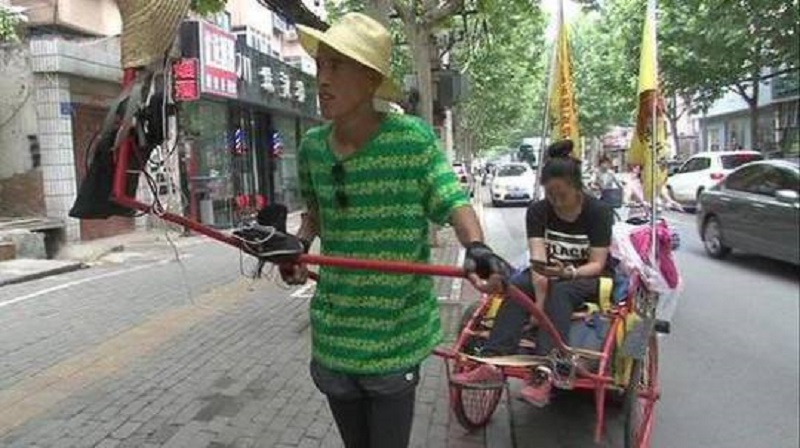 According to the girlfriend, she often walks alongside him and only sits in the rickshaw when she gets tired. She takes her turn in pulling the cart when he gets tired.
The couple stated that while the journey entails a lot of hard work, the experience has become quite enjoyable, especially seeing the beautiful scenery along the way.
During rainy days, they rest in hotels and continue their journey when the weather is fine again. Aside from the dried foods they brought along, they also buy the local food in their many stops.
Wang said he is determined to fulfill his girlfriend's wish so he can finally marry her.
Featured Image via Sina