A series of random burglaries at a home in Chennai, India has left owner Senthil Nathan confused of the perpetrator's motives.
The mystery thief has reportedly been stealing non-valuable items such as mops and doormats from the front porch of his apartment.
In an interview with Bored Panda, Senthil said he was intrigued on why anyone would waste their time robbing him of simple household items.
"We live in an apartment and occupy one of the flats in the ground floor," Senthil was quoted as saying.
"We originally suspected that it was a cat, which comes and sleeps in our porch sometimes."
Senthil however realized that there was no way a small cat can run away with a doormat  through the gate's iron bars, so he figured that it has got to be someone else.
Concerned that he might have to deal with a potentially even bigger problem in the future, Senthil set out to find out who the real culprit was.
He installed a CCTV camera and patiently waited until his mystery thief strikes again.
When his new doormat was stolen again a few days later, he knew he finally had his questions answered on the surveillance footage.
With anticipation, Senthil and his wife sat down to watch the video to finally uncover the truth behind the missing household items.
Shocked by the discovery, he would later describe the incident to a friend.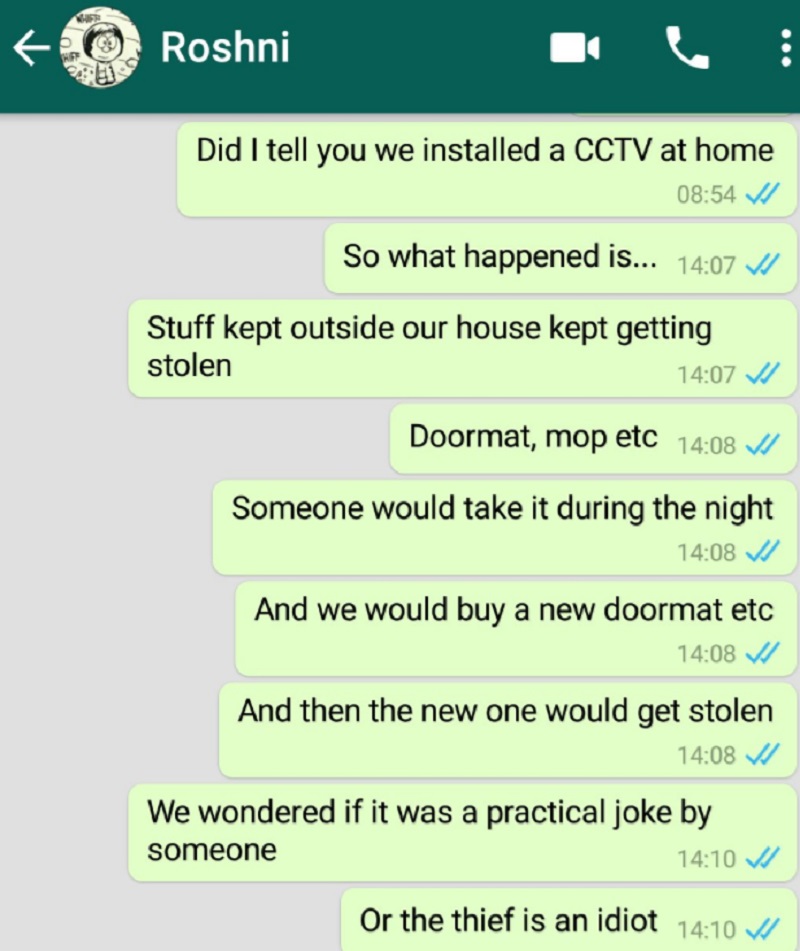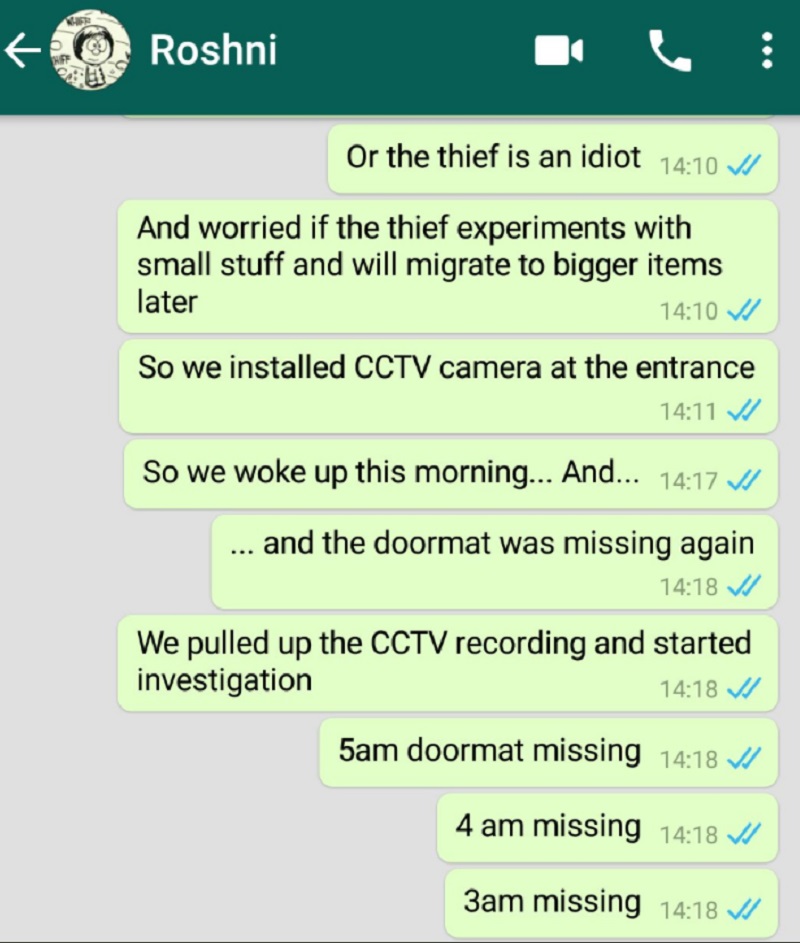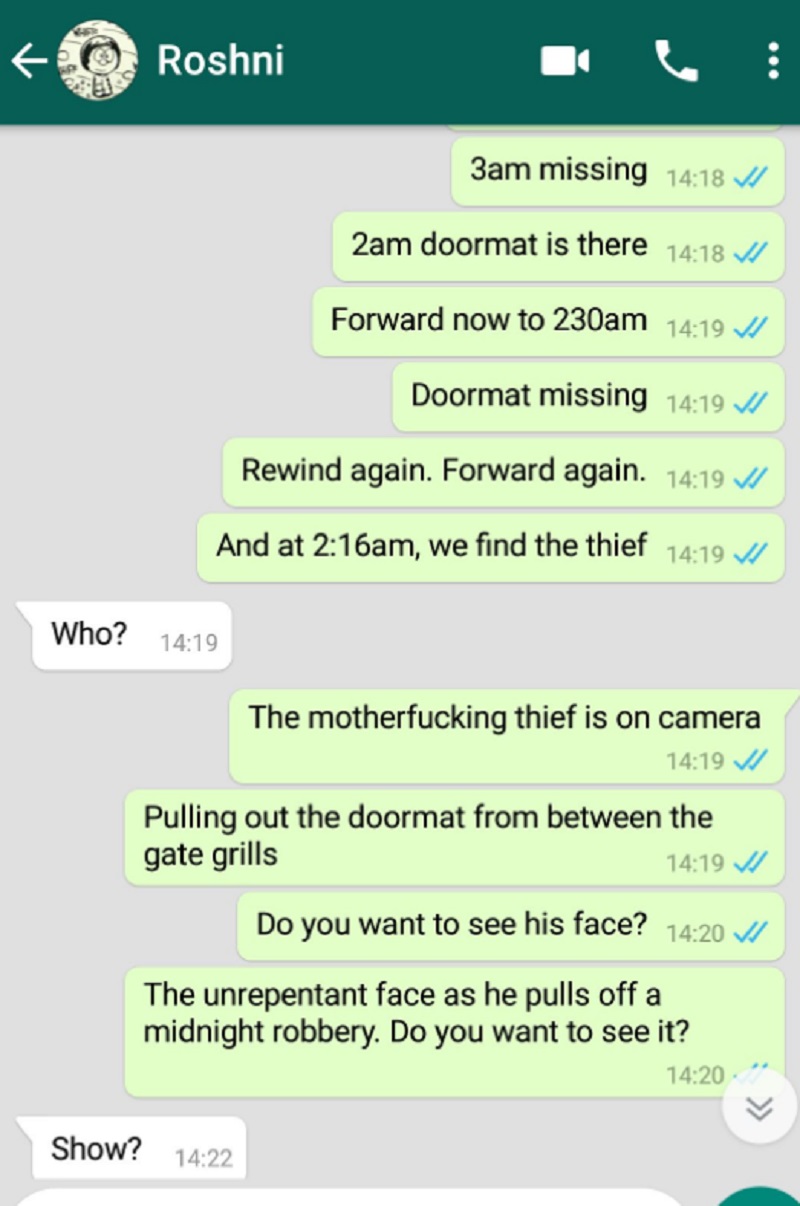 The conversation and images of the caught perpetrator were then shared via tweets which have since gone viral: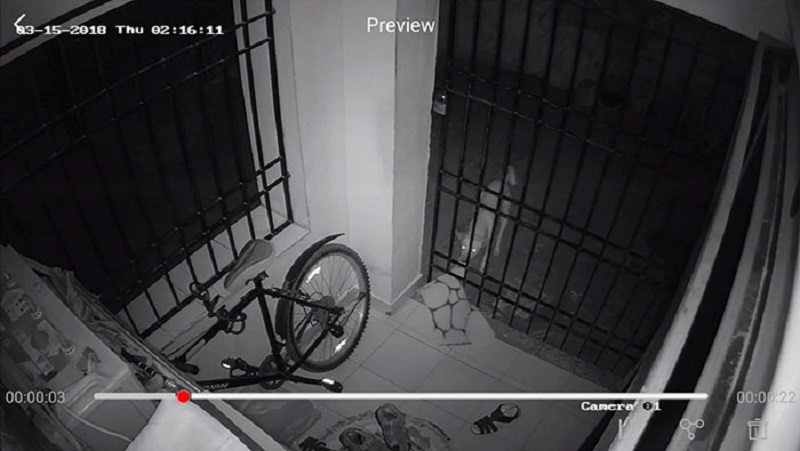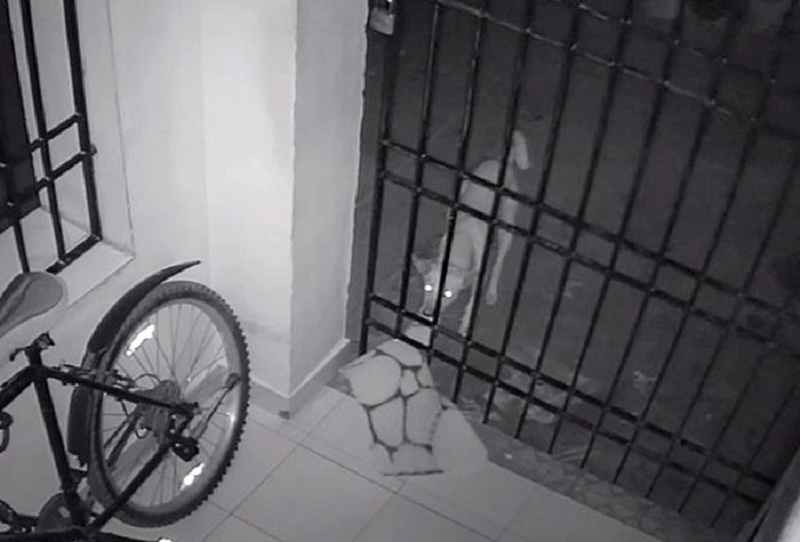 "I know he is one of 3 stray dogs that play in the neighborhood, but I haven't found the other doormats yet," he later shared.  Senthil also realized that the puppy's motive was simply because he wanted a bed to lay on at night.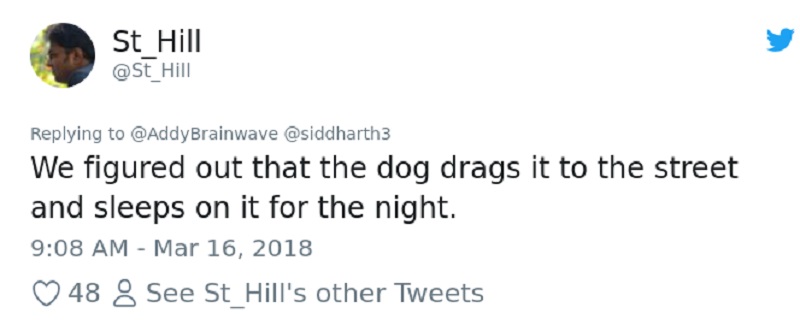 Images via Twitter/St_Hill