Korean authorities recently arrested a man who allegedly killed one construction worker and endangered another's life after cutting the safety ropes which attached the victims to a high-rise building.
The 41-year old suspect, identified only by his last name Seoh, is reportedly a resident of the apartment the victims were working on.
According to AllKPop, Seoh used a knife to slash the "safety rope/lifeline" of the workers because they were making too much noise while working on the exterior of the apartment building.
Seoh is currently detained at the Yangsan Police Station and is currently under investigation for attempted manslaughter.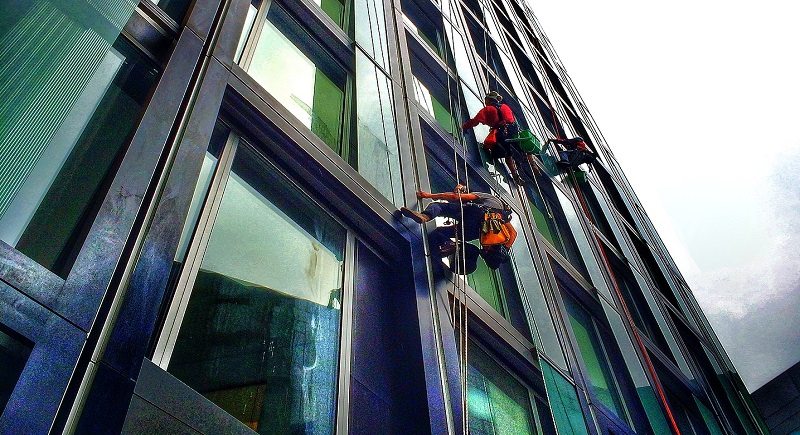 A police officer assigned to the case revealed that Seoh had climbed to the rooftop of his apartment on Thursday morning and cut down the safety lines which were then holding a 46-year-old worker identified only as Kim and a 36-year-old man known as Hwang.
Kim, who was then working on the 12th floor, tragically fell to his death while Hwang survived because his rope wasn't successfully cut. Responding officers on the scene reportedly found that the thick rope had been deliberately cut.
It was later discovered that Seoh took it upon himself to take action after his apartment neighbors complained about loud music, which was purportedly playing from a mobile phone source. Further investigations revealed that Seoh was intoxicated with some soju when he committed the crime.
"I have trouble sleeping at night and the loud music made it worse, Seoh was quoted as saying. "Furious, I went up to the rooftop but I didn't see anyone except for a set of ropes so I chopped it down."
Charges are now being prepared against Seoh.