A beachgoer in southern China retreated to the shore in excruciating pain after a stingray jabbed his genitals with its barbed tail.
The incident occurred just after the unidentified man took a dip in the beach in Sanya city, Hainan province on Sept. 1, according to Apple Daily.
In a video, the man can be seen lying on the sand on his stomach after rushing out of the sea.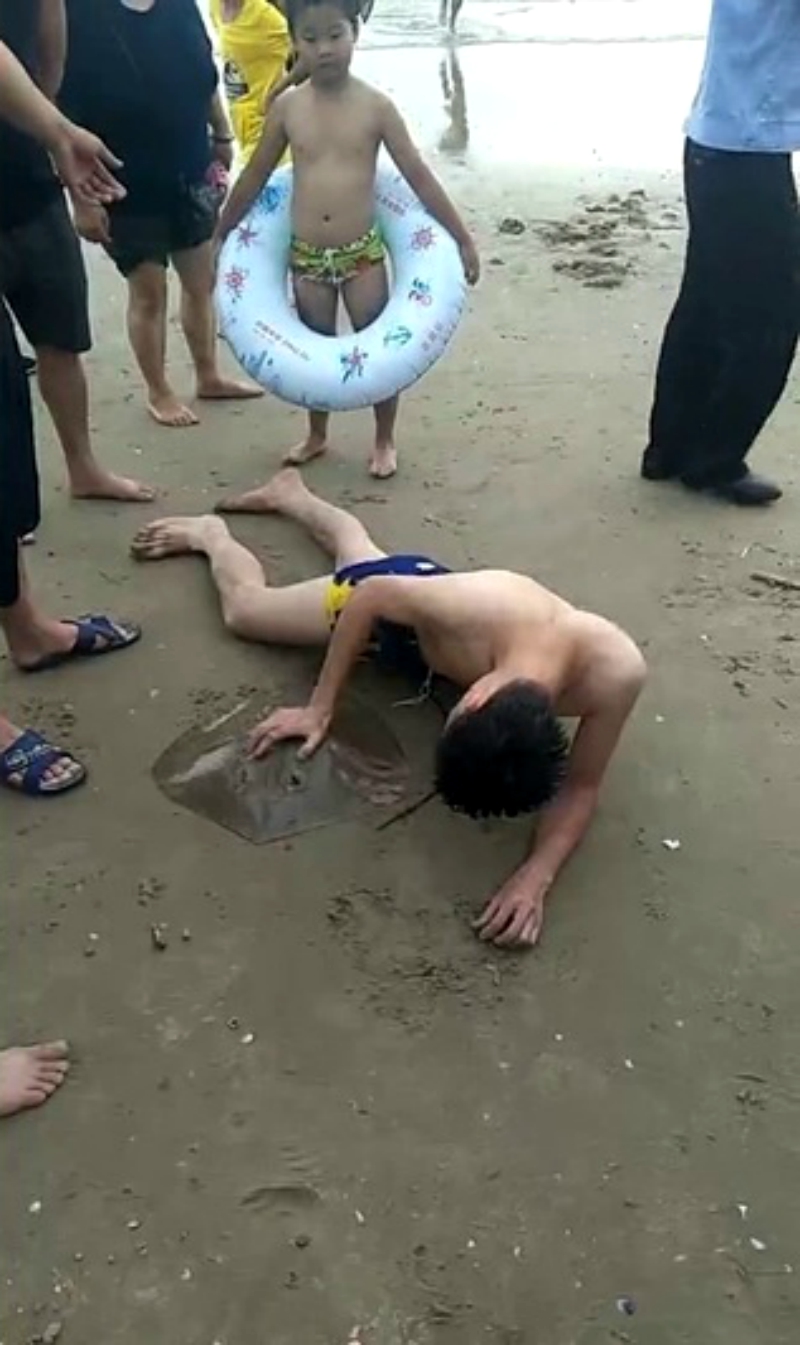 He cries out in pain as the spiny tail remains hooked to his private parts.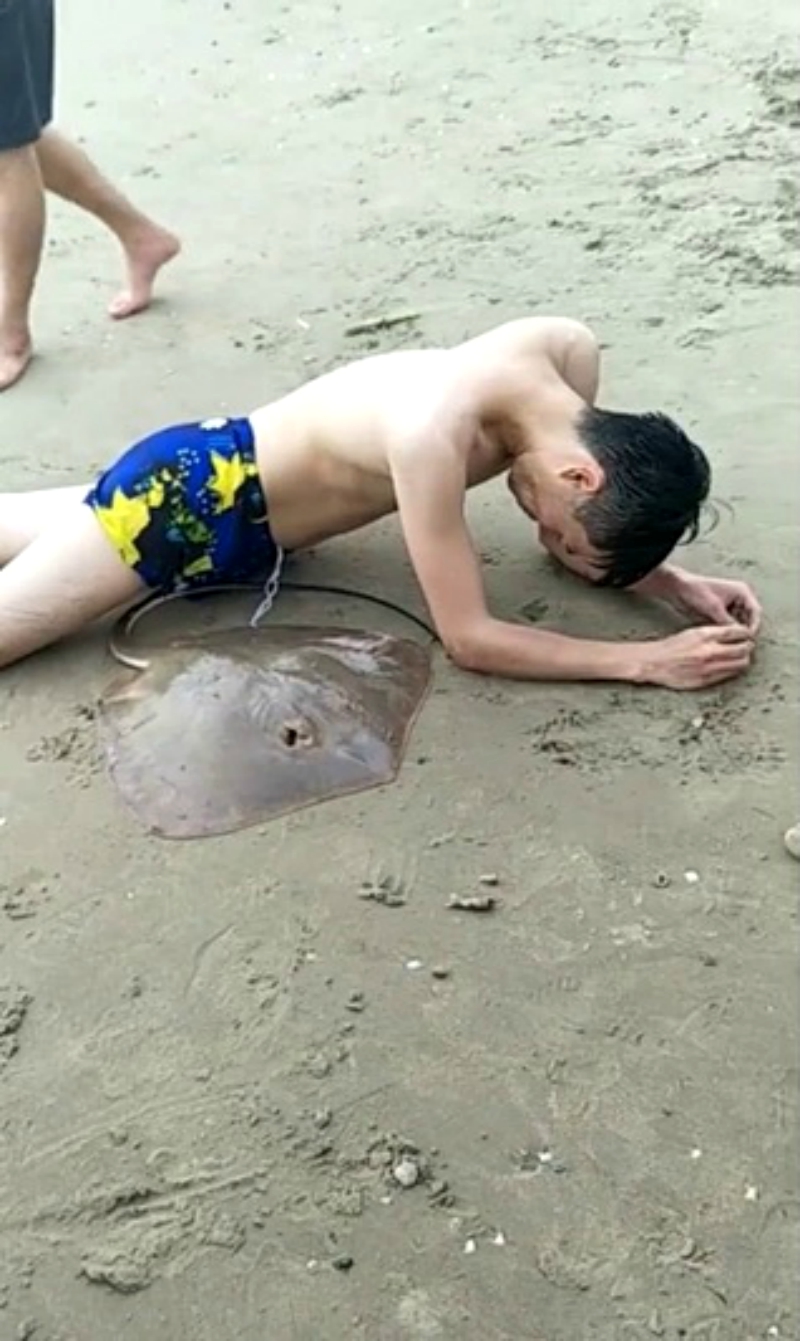 The Sanya fire service did not have the proper equipment to unhook the stingray from the man's genitals.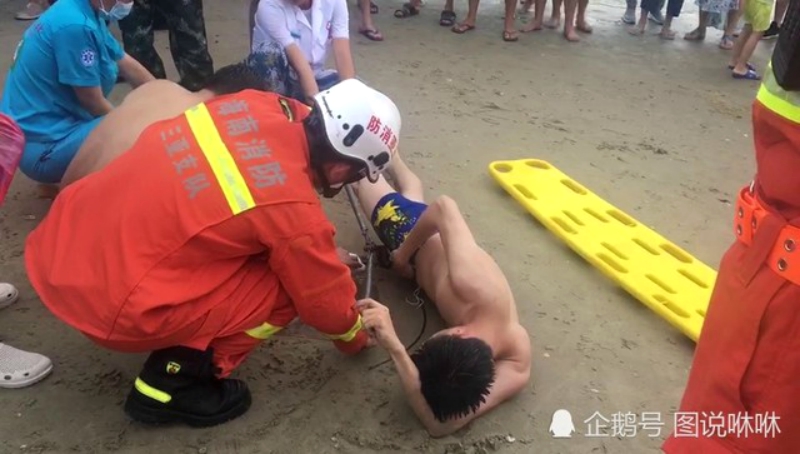 However, they acted on a paramedic's advice and cut the tail off with a pair of large scissors, Toutiao News noted.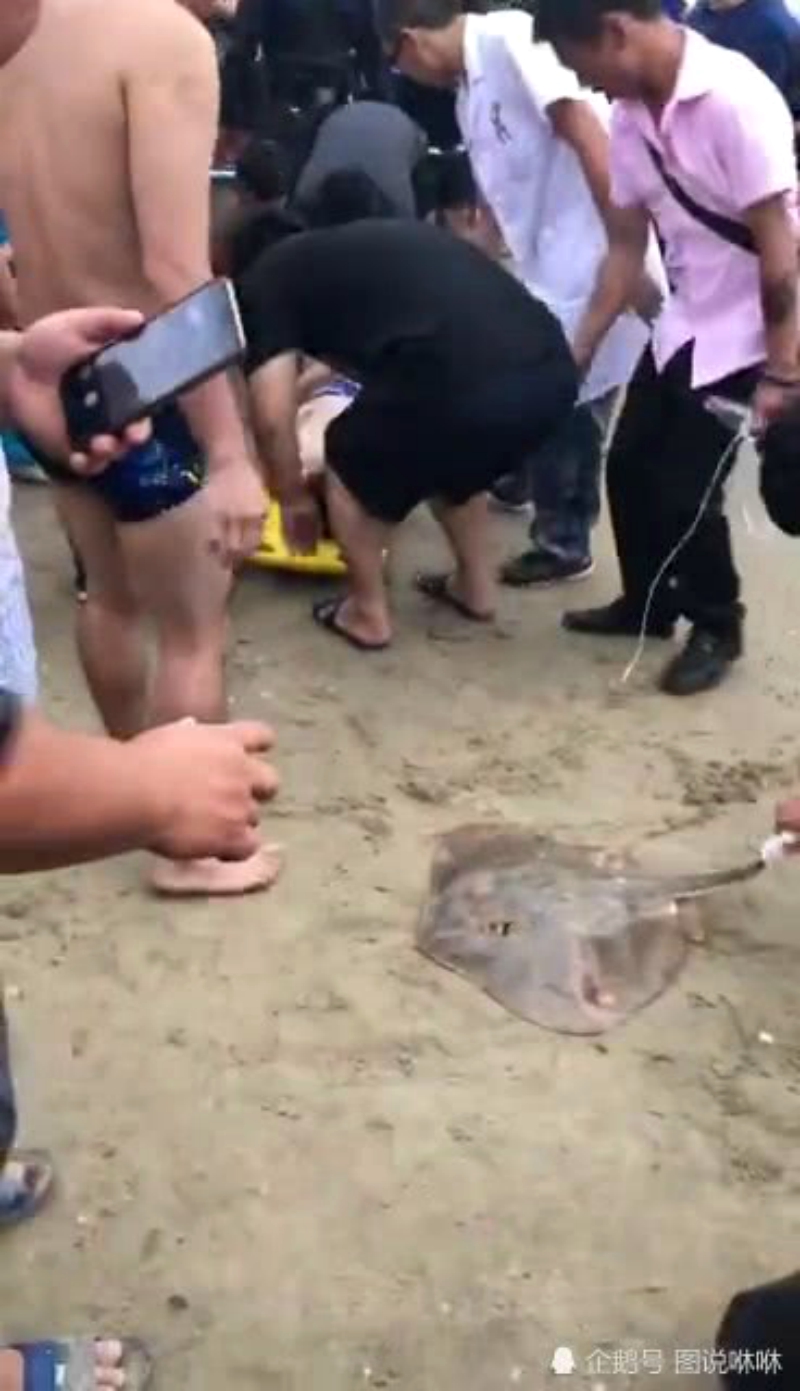 The stingray, whose species had not been identified, reportedly died shortly after.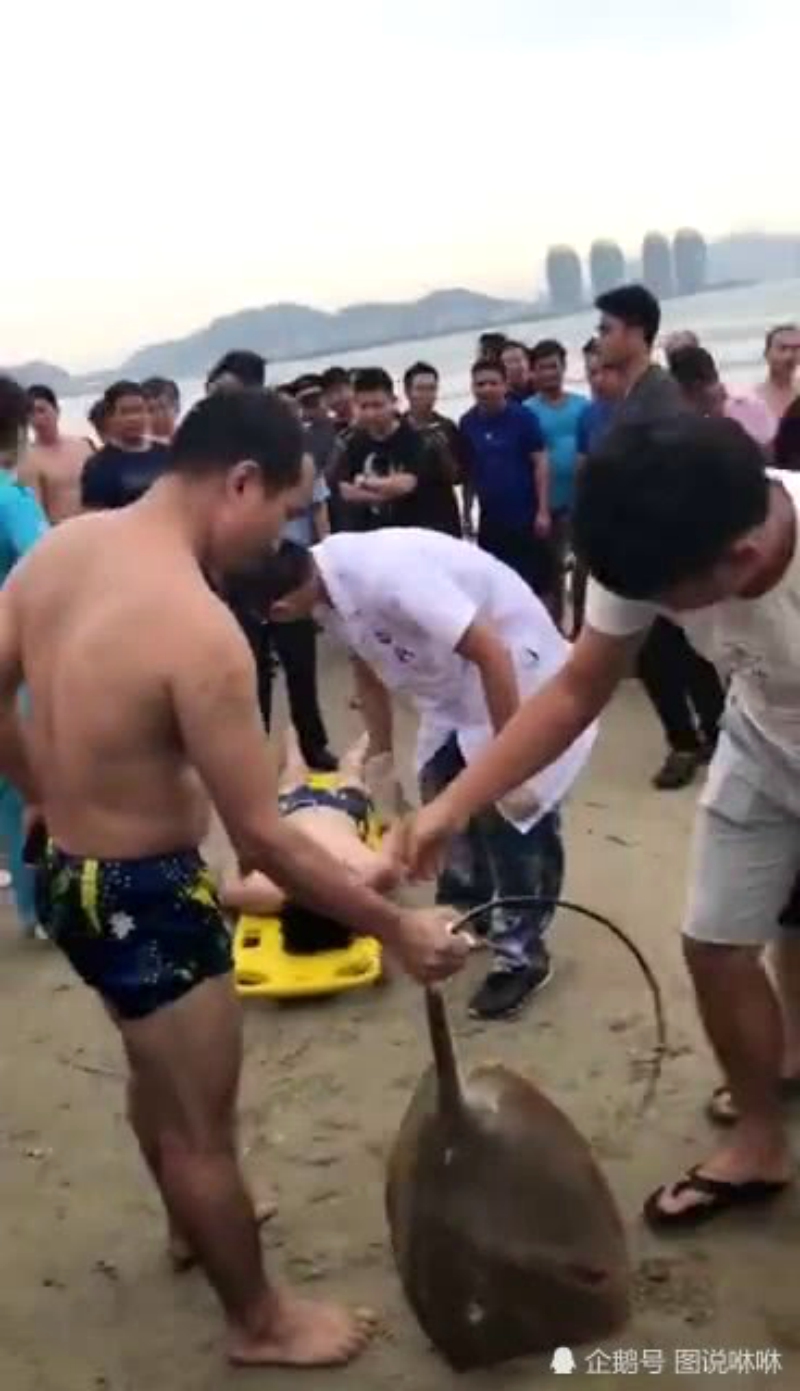 After being freed, the man managed to stand up and follow paramedics to a nearby hospital.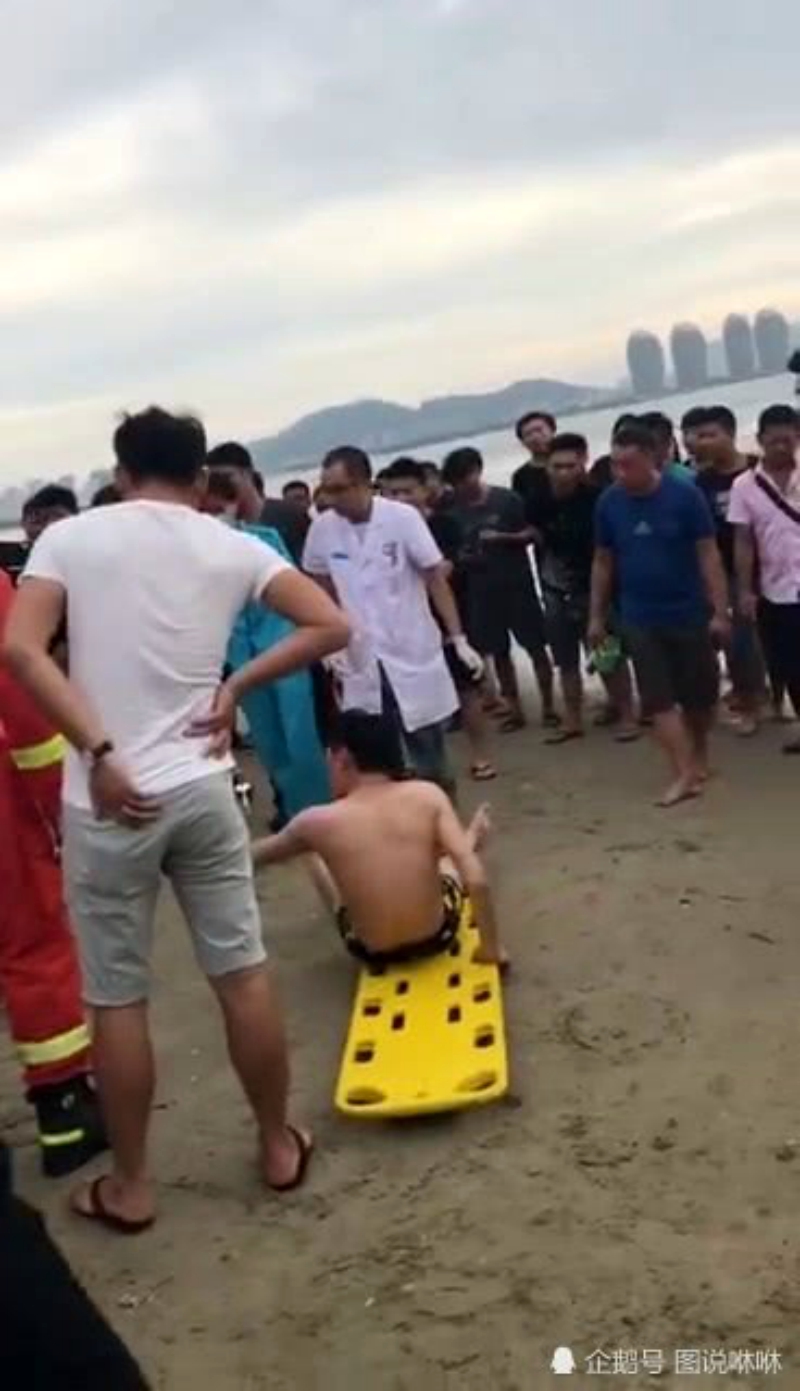 It is unclear if the incident exposed the man to venom.