An abusive boyfriend in South Korea was arrested for subjecting his girlfriend to a brutal beating.
Busanjin Police Station apprehended the man identified only as "A" on Friday after neighbors heard the victim's screams for help and immediately called the authorities. The couple, both 19-year-olds, reportedly had a verbal argument on Tuesday before escalating into physical violence in the following days.
In an interview with Insight via AllKPop, the girlfriend known only as "B" said her agitated boyfriend had taken her to a nearby mountain. In the car, he reportedly started slapping her and bashing her head on the steering wheel.
He then brought the girl to his home where he allegedly locked her up for one day. "B" was only able to leave after promising "A" that she would return immediately after attending her classes. "B" would later send "A" text messages to break up with him. While he refused at first, the boyfriend eventually gave in and told her that she can pick up her belongings in his mailbox.
"B" waited over 5 hours before proceeding to pick up her things as she was still worried for her safety. However, when she was about to leave her house, she found her boyfriend at her doorstep. He allegedly started punching and kicking her, and told her to change her clothes as he's planning to hit her until her whole body was covered in blood.
A CCTV footage of "A" dragging the unconscious body of "B" to an elevator emerged on Insight's Instagram account:
Despite her pleas to have a talk at a public place instead, "A" brought her to his home where he hit her until she became unconscious. He then reportedly woke her up by splashing water on her face and strangling her before asking, "Why did you say you want to break up with me?"
Fortunately, the girl's screams caught the attention of his neighbors who soon reported the incident to the local police.
After her boyfriend's arrest, "B" posted graphic images of her injuries on Facebook, writing, "I'm giving up my education, dreams, home, friends, and everything to go live in another region. I will be brave. I hope other victims in similar situations can overcome and be courageous."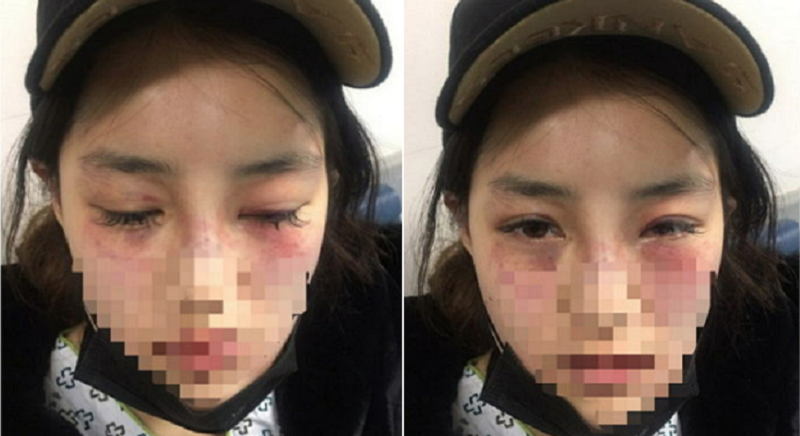 She also posted the text messages her ex-boyfriend had sent her begging for her help: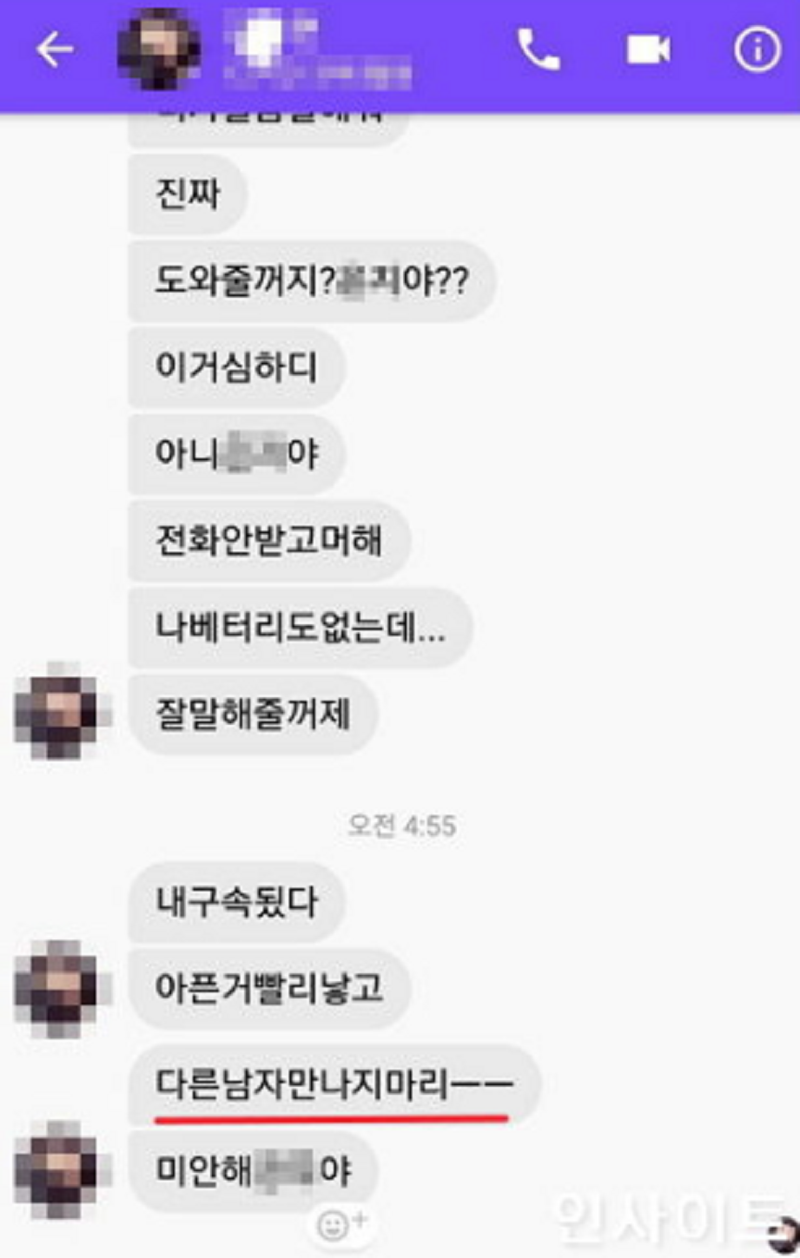 "You're gonna help me right?? Seriously, this is too much. What are you doing not picking up my calls? I don't have batteries… You are gonna testify well for me, right?" And "I've been detained. I hope you get better. Don't meet other guys ㅡㅡ I'm sorry."
Feature Image (left) via Instagram/Insight_television and (right) via AllKPop