A mall in the Philippines has come under fire after letting a racist Black Friday ad loose last week.
Three days before November 24, the Triangle North of Manila (TriNoma) posted a Black Friday ad showing a Black "family" on its Facebook page.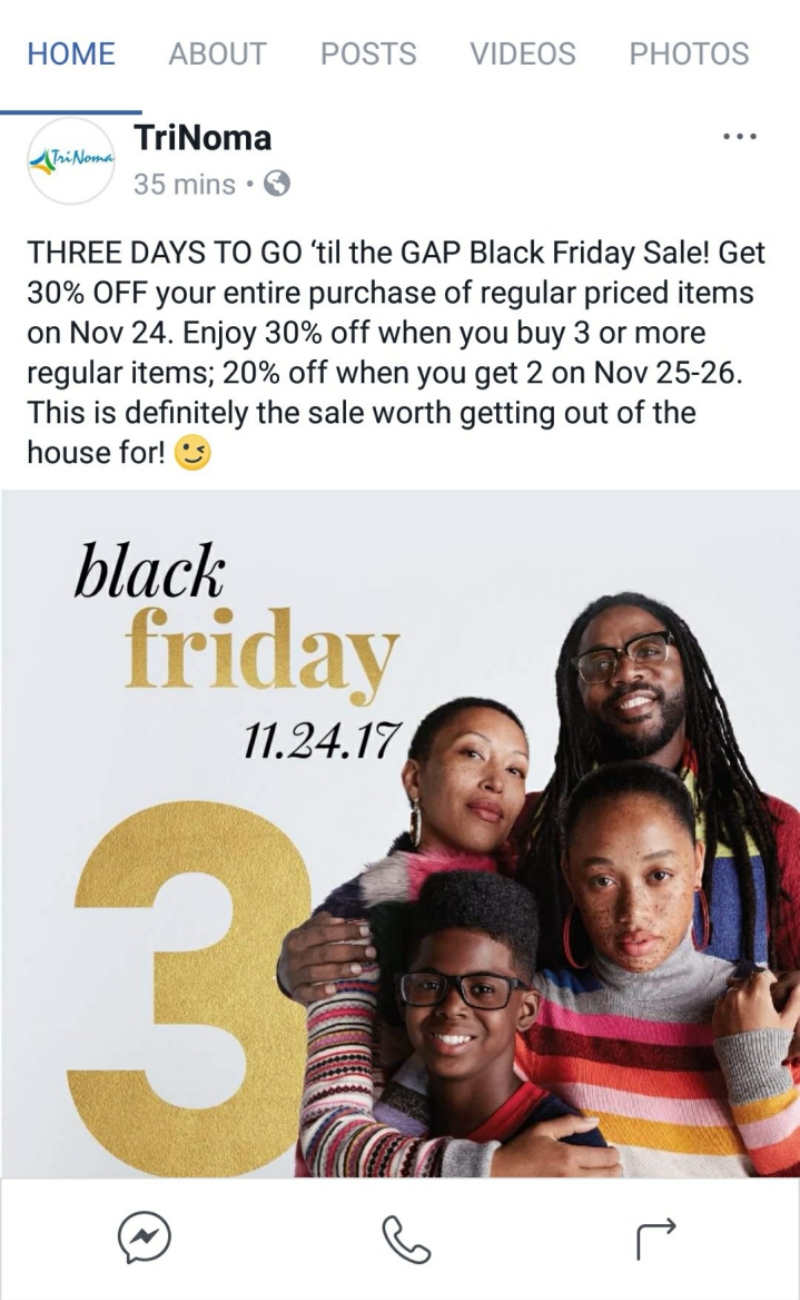 The ad, which apparently came from GAP, offered discounts of up to 30%.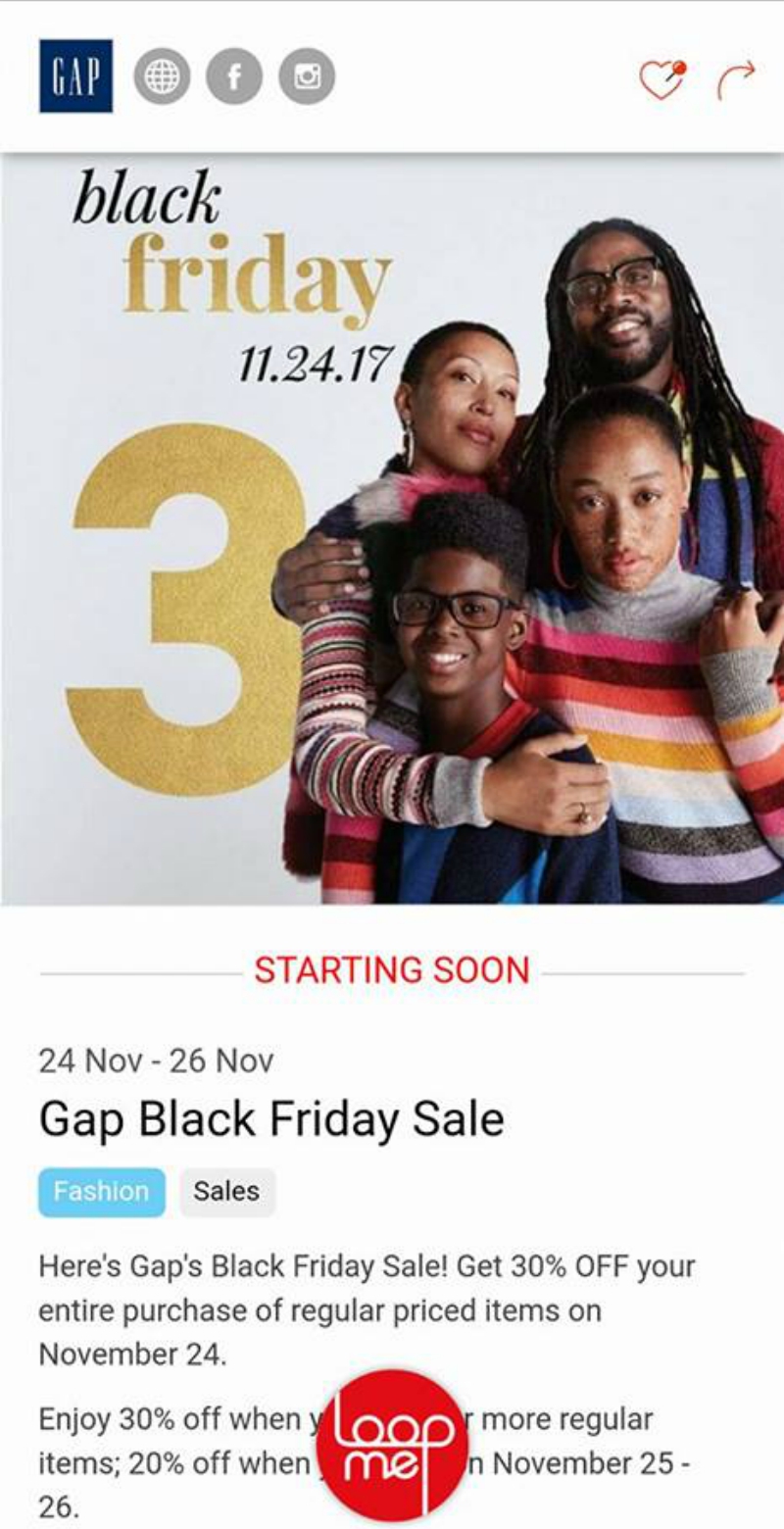 The ad has since been taken down, but netizens who noticed the blatant racism were quick to take screenshots. Many challenged the intellectual capacity of those behind the ad, saying that it was unbelievable. Others questioned why the mall held a Black Friday sale when it is, in the first place, located in the Philippines and not in the US.
Netizens reacted to a copy of the ad shared by Facebook user Christine San Diego: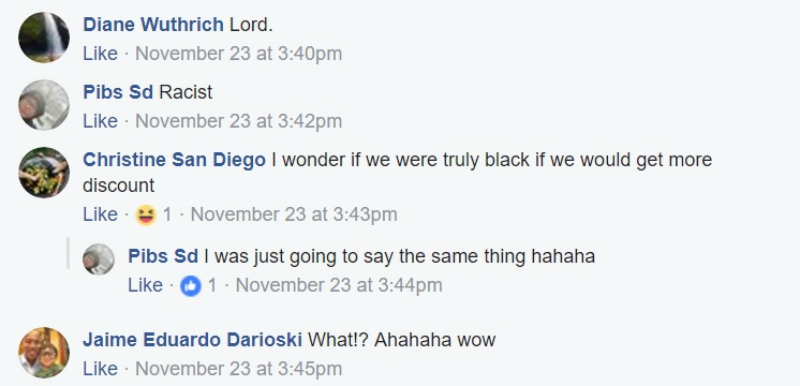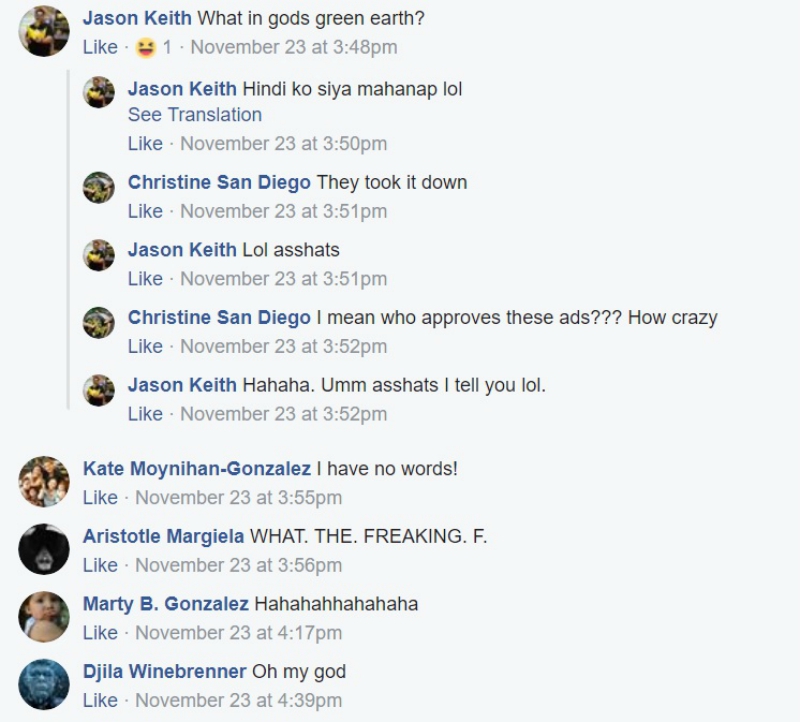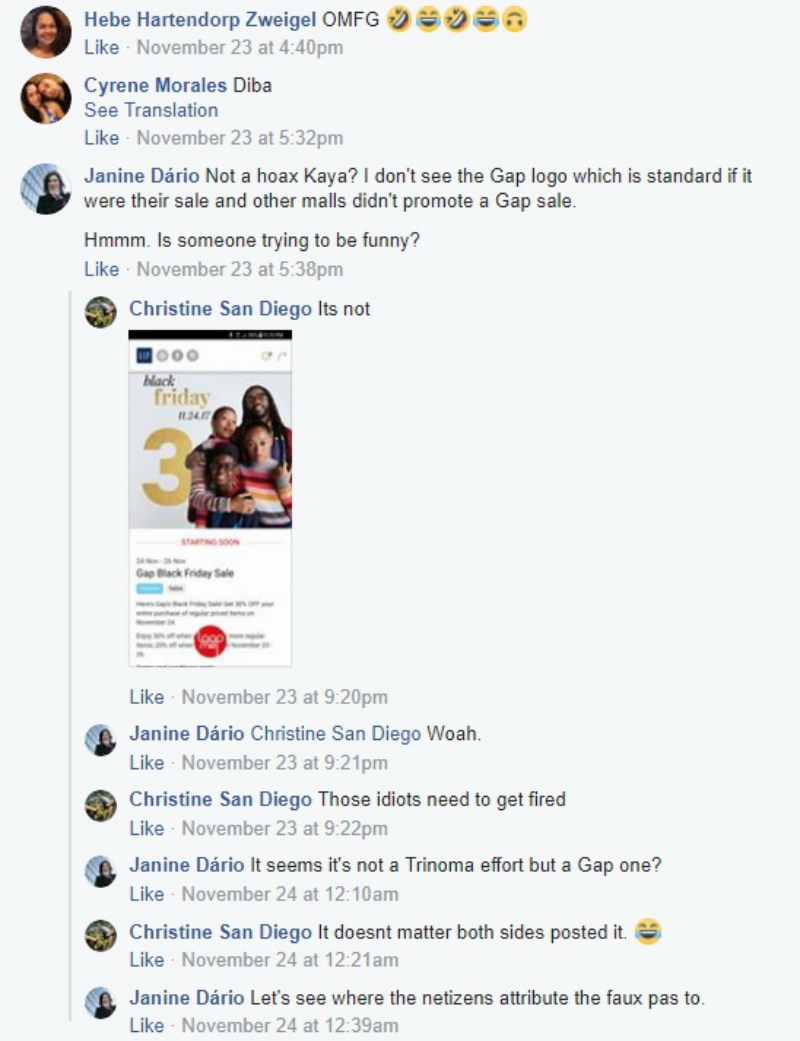 Similar sentiments were shared on Twitter and Reddit: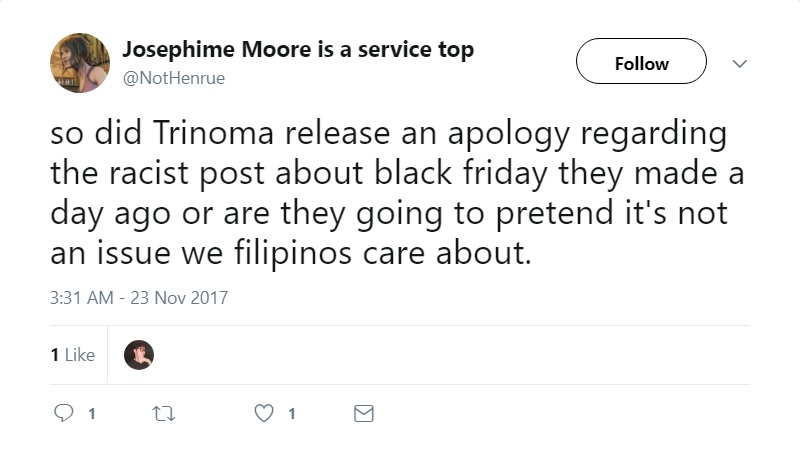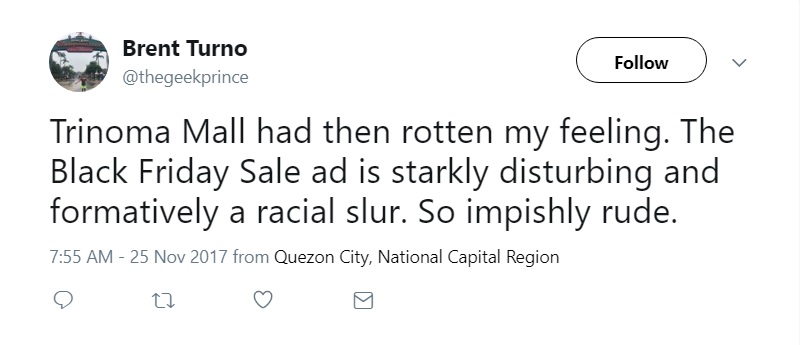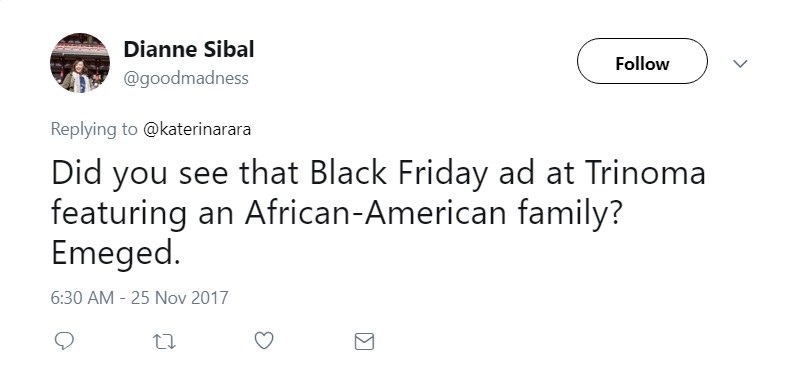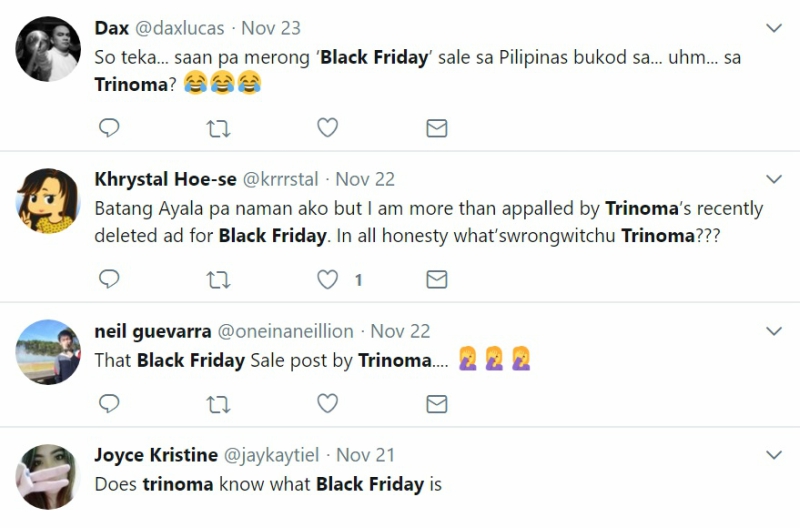 Neither TriNoma nor GAP has apologized since the ad was taken down.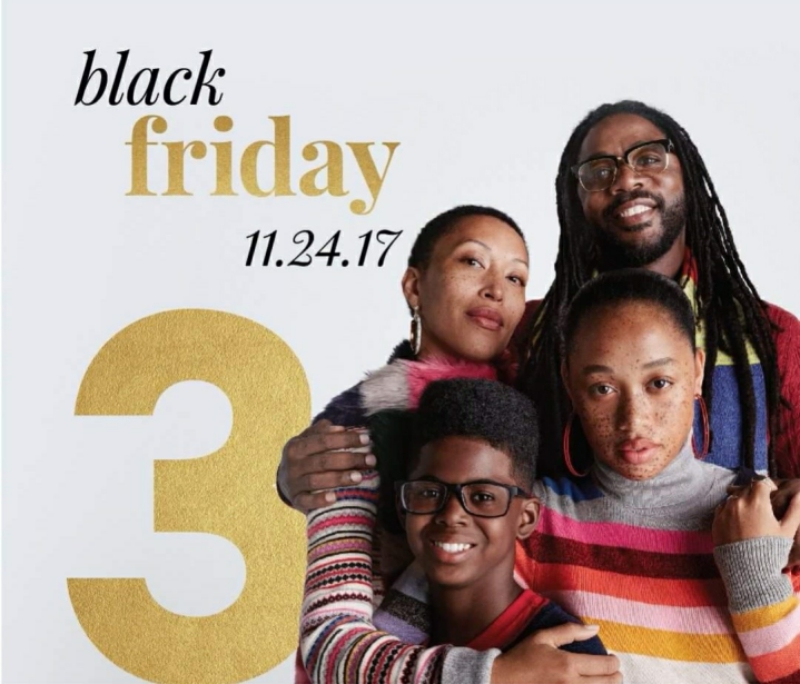 TriNoma is located in Quezon City and is owned by property development firm Ayala Land.
Feature Image via FaceBook / Christine San Diego