A Malaysian millionaire sparked outrage on Instagram after caning his 9-year-old daughter as punishment for removing her "tudung," a headscarf worn in accordance with the hijab in Islam.
Datuk Aliff Syukri, a cosmetics businessman, posted an Instagram video of his daughter crying in pain over her injuries as he applies what appears to be an ointment to treat them.
View this post on Instagram
Syukri claimed that his daughter removed her tudung in front of unknown men, so he hit her with a cane to educate her about protecting her "aurat" — a "girl's dignity" in this context.
"Today, I had to hit her with a cane because I wanted her to understand the meaning of a woman's dignity. Sometimes, she has a habit of suddenly removing her tudung in front of male strangers."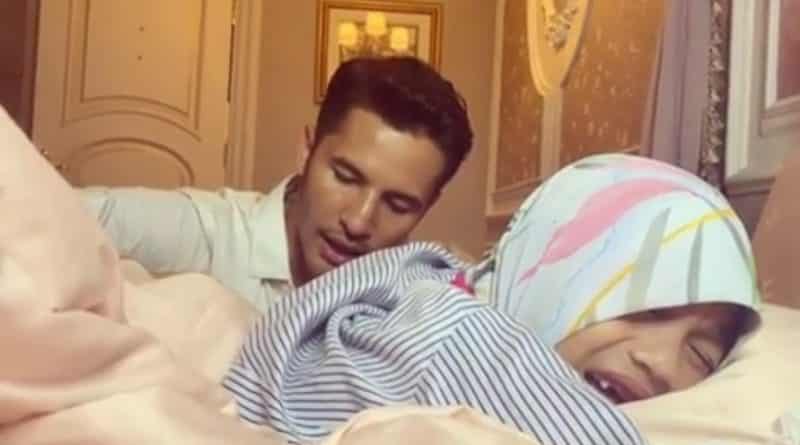 "Maybe she doesn't understand because she's still so young, but I need to educate her about the importance of covering her aurat.
"I want my daughter to be good, religious, and able to preserve her honor. I hope she learns from her mistakes."
In Islam, aurat refers to intimate parts of the body that must be covered from others, particularly a "non-mahram," or someone you can marry (as opposed to mahram, or someone you cannot marry such as members of your family).
A woman's aurat is her entire body except for her face and hands, which means these are the only parts of the female body a non-mahram can see.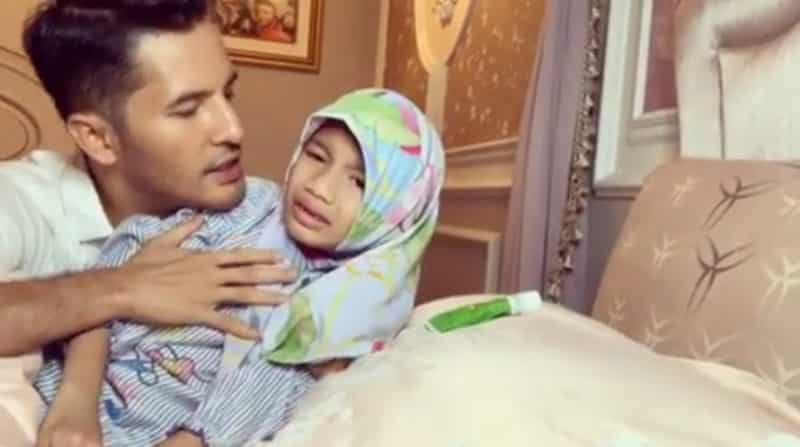 Syukri's video, which was posted on April 24, has since drawn a massive wave of backlash from netizens, with many accusing the businessman of child abuse.
"You are a sick and unfit father. Human being at the lowest level," one commented.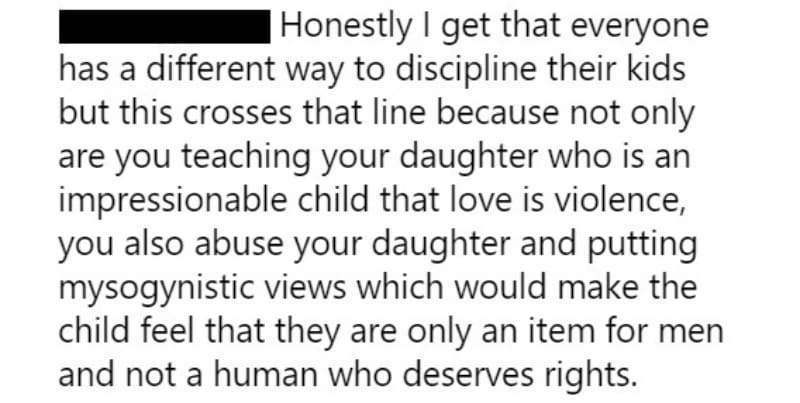 According to The Star, local non-governmental organization Child Rights Coalition Malaysia (CRCM) filed a police report against Syukri on April 30, accusing him of violating laws and calling for immediate action from authorities.
"He publicly humiliated his child online by video recording himself applying medication to her wounded back while she appeared to be in distress, and uploaded the footage on his Instagram for his 3.1 million followers.
"His caning of his daughter constitutes egregious physical abuse and is an offence under Section 31 of the Child Act, as well as under the Domestic Violence Act.
"Such conduct also violates his daughter's rights under the United Nations Convention on the Rights of the Child, which Malaysia acceded to in 1995, and the principles of which we are obligated to uphold."
Featured Images via Instagram / @aliffsyukriterlajaklaris