Logan Paul is known for his comedic videos on YouTube and Vine (RIP) but nobody is laughing after seemingly racist comments from the social media star recently surfaced.
A series of Twitter posts made by the 22-year-old actor and rumored boyfriend of Chloe Bennet — who has recently been criticized for changing her last name from Wang — from the past couple of years have been unearthed by netizens.
One of Paul's tweets, which was originally posted in 2012, has been slammed for being racist and stereotypical towards people of color: "Watermelon makes your penis bigger – black men. Soy increases the estrogen in your body, decreasing penis size – asians."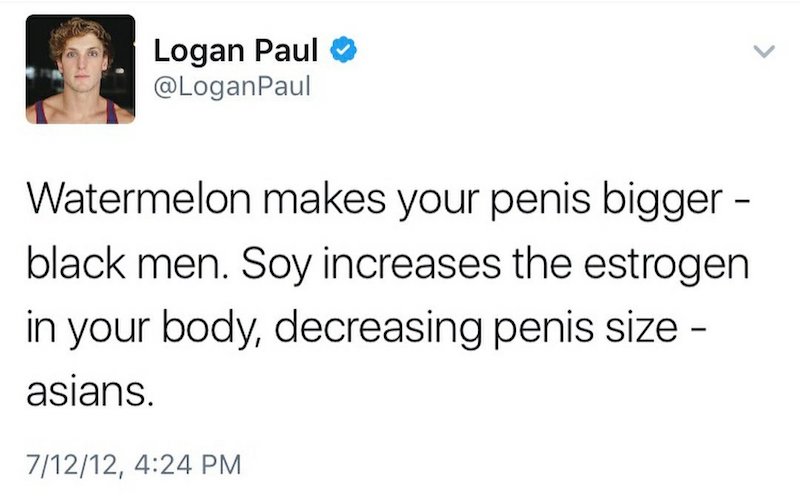 That's actually not how things work.
On hearing about Irwin Goldstein, MD, editor-in-chief of "The Journal of Sexual Medicine," says that eating the fruit to reduce erectile dysfunction is simply misleading.
Soy, on the other hand, is high in hormones and can affect sexual health, but problems can be rectified by changing your diet. Everything in moderation!
The following tweets further mock the height of Asians:
Context is everything.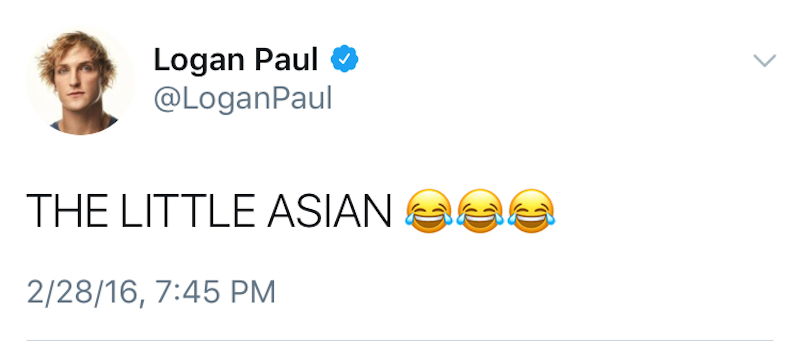 This was taken in 2014, and selfies became a thing in 2013, so Paul could've easily taken it himself. You have opposable thumbs!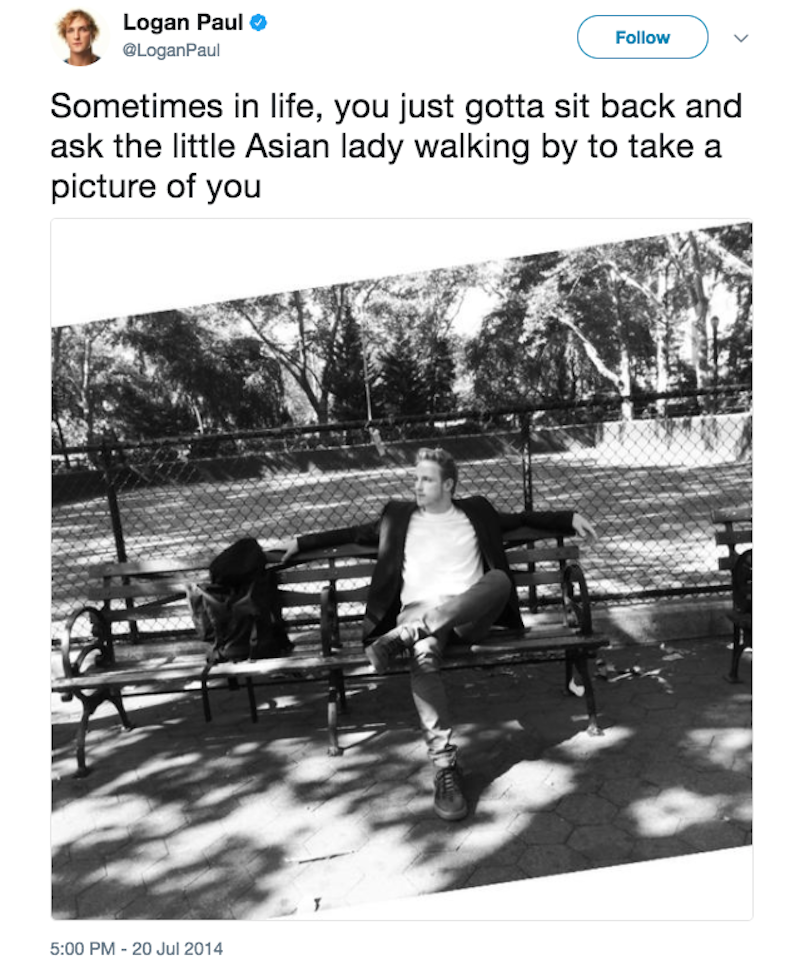 Just NO.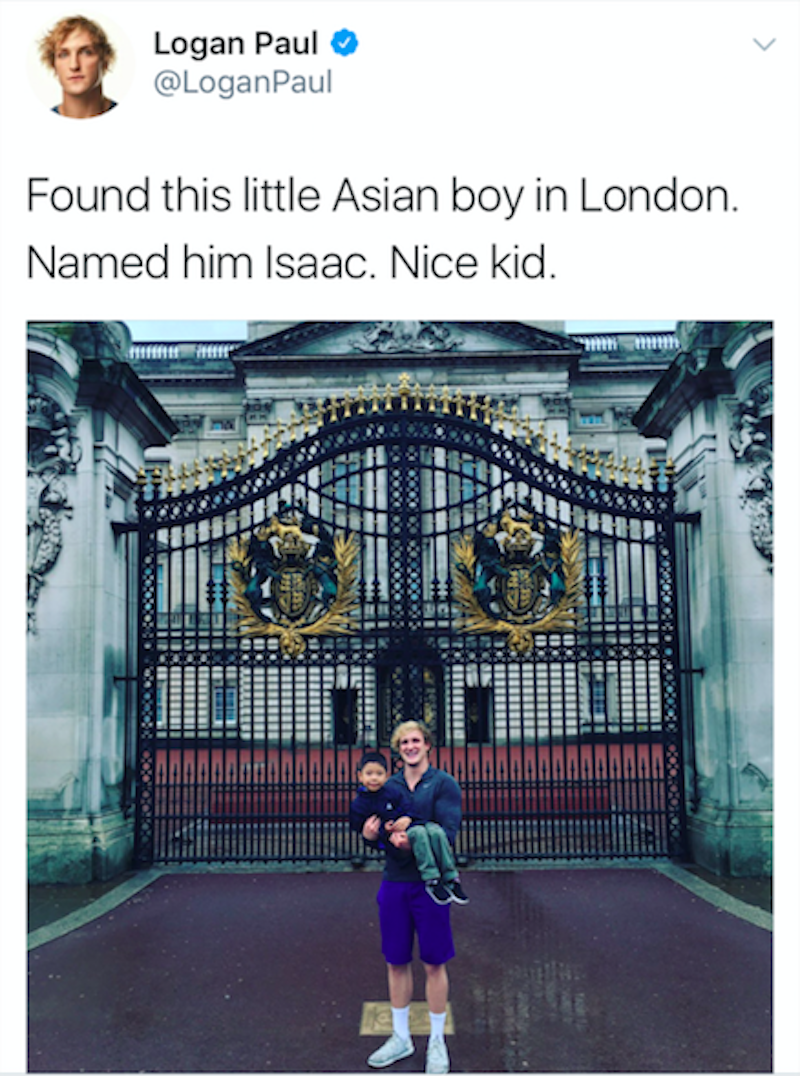 Paul rose to Internet fame in 2013 on Vine, where he shot a short video of himself sticking "Made in China" labels on products, including Instagram star Daniel "DAN" Trung Nghia Nguyen, aka Nampaikid, who is Vietnamese-American.
The racial insensitivity doesn't stop with Paul, though.
His brother Jake, who left his role on Disney's "Bizaardvark" when West Hollywood neighbors complained that he was being too disruptive, received backlash after mocking a fan from Kazakhstan for being a "terrorist".
The hashtag #JakePaulIsOverParty blew up Twitter, with users calling out the 20-year-old entertainer for being "racist."
Me showing up to the #jakepaulisoverparty pic.twitter.com/Zg4H6PnXny

— Alissa Violet (@AlissaViolet) August 3, 2017
okay but he already had it bad and then he went and called a dude with an accent a terrorist in his vlog. disgusting. #jakepaulisoverparty

— sarah || :(( (@sarahbradyyyy) August 3, 2017
"jake paul said something racist!"
"jake paul's a racist and a homophobe!"
"jake paul doesn't care about his fans!"#jakepaulisoverparty pic.twitter.com/ZHRUuwTgvu

— brandalyn♕ (@IovelydoIans) August 3, 2017
With the Paul brothers having millions of social media followers between them, they should be using their platform as public figures to challenge perpetuated stereotypes, which, whether negative or positive, can be harmful.
Featured Image Via Instagram / Logan Paul