Two lions escaped from their cargo containers at Singapore's Changi Airport on December 12, but were quickly and safely recaptured by authorities that same day. 
The lions were part of a group of seven being transported on Singapore Airlines through Changi Airport. The pair apparently broke through their containers, and one of them was spotted lounging atop the container. 
Lions sedated after escaping container at Changi Airport have recovered from anaesthesia https://t.co/iQPTfdDzdh

— The Straits Times (@straits_times) December 13, 2021
Singapore Airlines released a statement saying the lions were always contained within safety netting and were never actually freely roaming around the airport. Service at Changi Airport was not disrupted.
Once the loose lions were discovered, Singapore Airlines officials contacted Mandai Wildlife Group, who captured the lions by tranquilizing them. The group transported all seven of the lions to their quarantine facility. 
Pictures of the apparently sedated lions lying in the cargo netting were spread around social media during the week, especially of one male lion with a darker brown mane, who photos show lying on its side on top of its container, held down by the netting.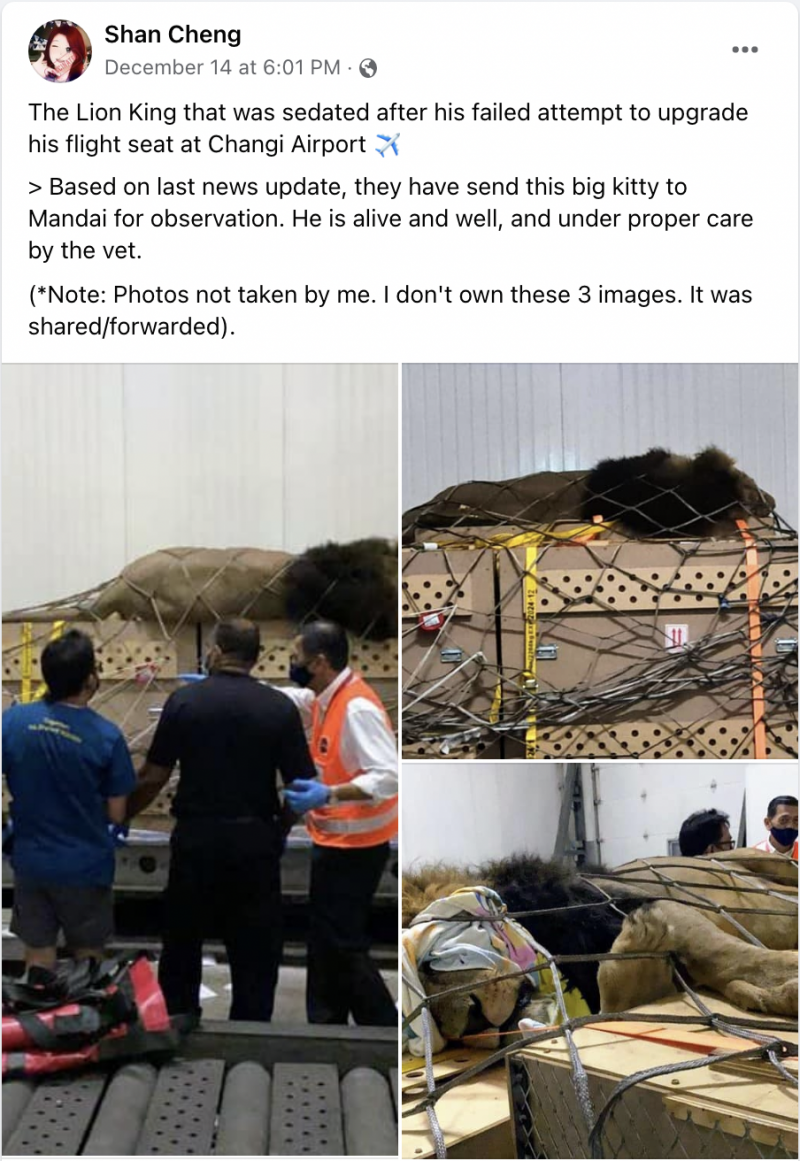 The lions are apparently still in the custody of the wildlife group and have woken up from their sedation. The lions were confirmed not to have originated from Singapore, but it is unclear where the lions came from or were headed. Once the lions have fully recovered from their ordeal, they are expected to resume their trip, hopefully in more secure containers.
Featured Image via Wikipedia / Benh LIEU SONG  CC-BY-SA 3.0