The latest trailer for the highly anticipated film "Fantastic Beasts: The Crimes of Grindelwald" has been released and it packed a ton of surprises for die-hard Potterheads.
One huge reveal was the appearance of Claudia Kim's character who many fans would recognize as an important name in the Harry Potter universe.
The South Korean star is playing Nagini, a "Maledictus" who would become Lord Voldemort's snake companion. Nagini was also Voldemort's final and most closely protected Horcrux in the Harry Potter series.
Breaking her silence after the reveal, Kim told Entertainment Weekly that Nagini should not be dismissed merely as a villain in the upcoming film.
"It will be so interesting to see another side of Nagini," Kim was quoted as saying. "You've only seen her as a Horcrux. In this, she's a wonderful and vulnerable woman who wants to live. She wants to stay a human being and I think that's a wonderful contrast to the character."
Kim also revealed that Nagini can transform from human to snake at will, but due to her blood curse, she is aware that she'll soon become a snake permanently.
In the trailer, Nagini can be seen performing a transformation act for muggles as part of the traveling Circus Arcanus.
Fans have taken to social media to express shock that Nagini was, in fact, formerly human.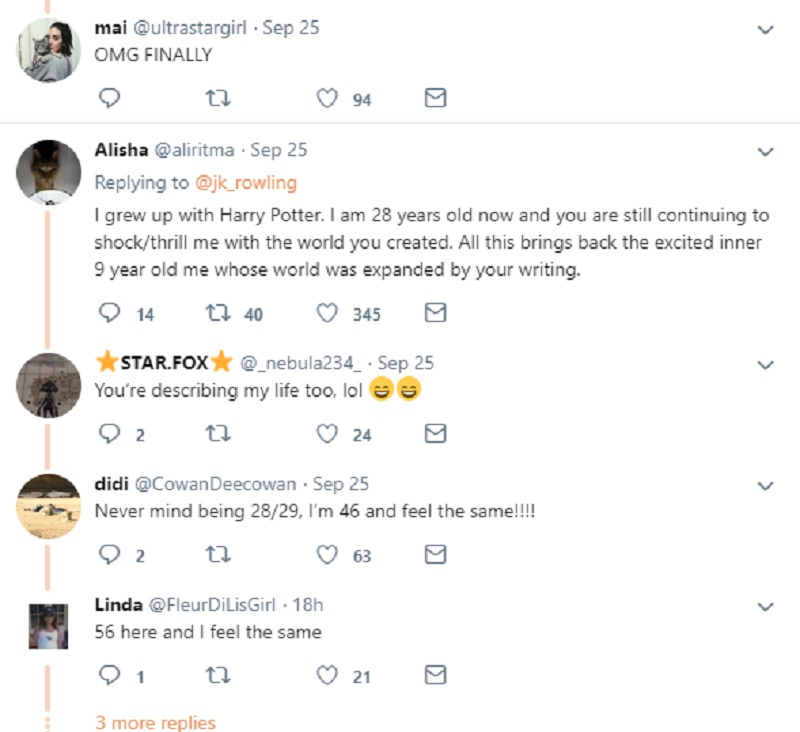 When asked by a netizen on how long she's known about Nagini's past, author JK Rowling replied on Twitter, "Only about 20 years."
Only for around twenty years. https://t.co/gZadgWVREN

— J.K. Rowling (@jk_rowling) September 25, 2018
She further explained that Nagini is a human and a Maledictus, not an Animagus like Sirius Black. Nagini has a blood curse that only affects women, a condition she could not control.
They're different conditions. Maledictuses are always women, whereas werewolves can be either sex. The Maledictus carries a blood curse from birth, which is passed down from mother to daughter. https://t.co/wYfvPeQFRW

— J.K. Rowling (@jk_rowling) September 25, 2018
Some netizens also expressed concerns about the film's decision to cast an Asian woman to play a character that becomes a snake and then becomes a "slave" to Voldemort.
wait so nagini is being played by an asian woman and she like…. becomes voldemort's "'pet"'???? is she…. is she a Fantastic Beast newt must Find???? oh this is bad. this is very very bad

— ✍️ (@neonacropolis) September 25, 2018
maybe "circus performer who turns into a murderous snake" isn't the best choice of role for one of the two WOC in the franchise.

— Gavia Baker-Whitelaw (@Hello_Tailor) September 25, 2018
"Let's retroactively turn a woman of color into a literal object owned by a white man inspired by nazis." https://t.co/JYTQK6YFss

— Bad Janet™️ (@CharlesPulliam) September 25, 2018
Meanwhile, other fans have expressed their excitement about Nagini's reveal:
NAGINI IS BACK AND IN HUMAN FORM?! 🤯🤯🤯 https://t.co/aJvxr7InW4

— ZACH JOHNSON (@zmjohnson) September 25, 2018
Knowing about Nagini 🐍 Potter fans right now pic.twitter.com/u9DigcIkZn

— Rohit Raina (@rohitraina) September 25, 2018
Fantastic Beasts, which stars Eddie Redmayne, Katherine Waterston, Dan Fogler, Alison Sudol, Jude Law, and Ezra Miller, hits theaters November 16.