South Korean singer Hara has revealed the extent of physical abuse she claims to have suffered from the hands of her boyfriend.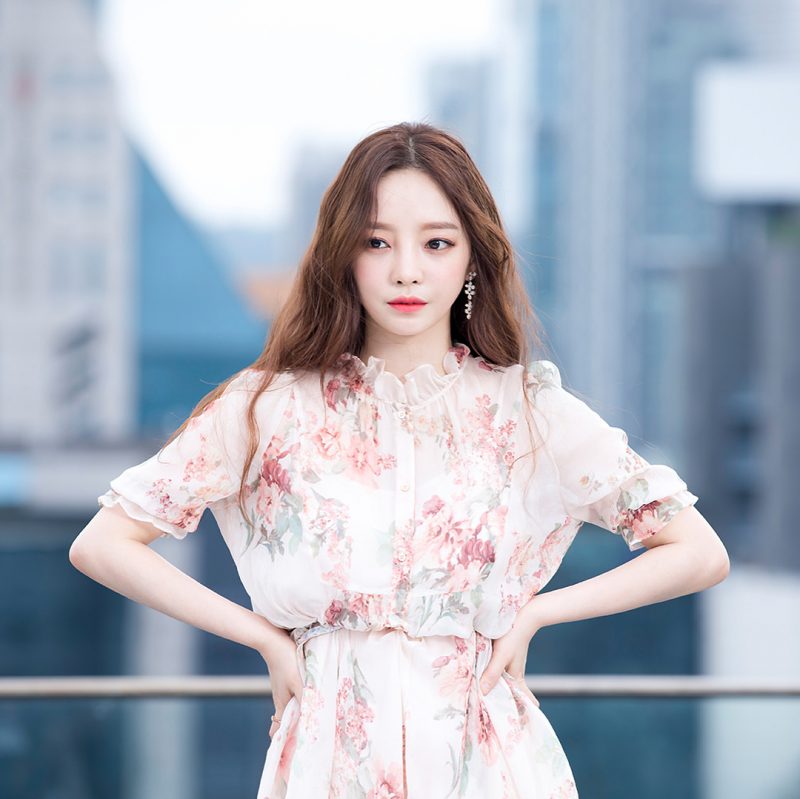 In photos released to Dispatch, the former member of K-pop girl group Kara is seen with bruises all over her body.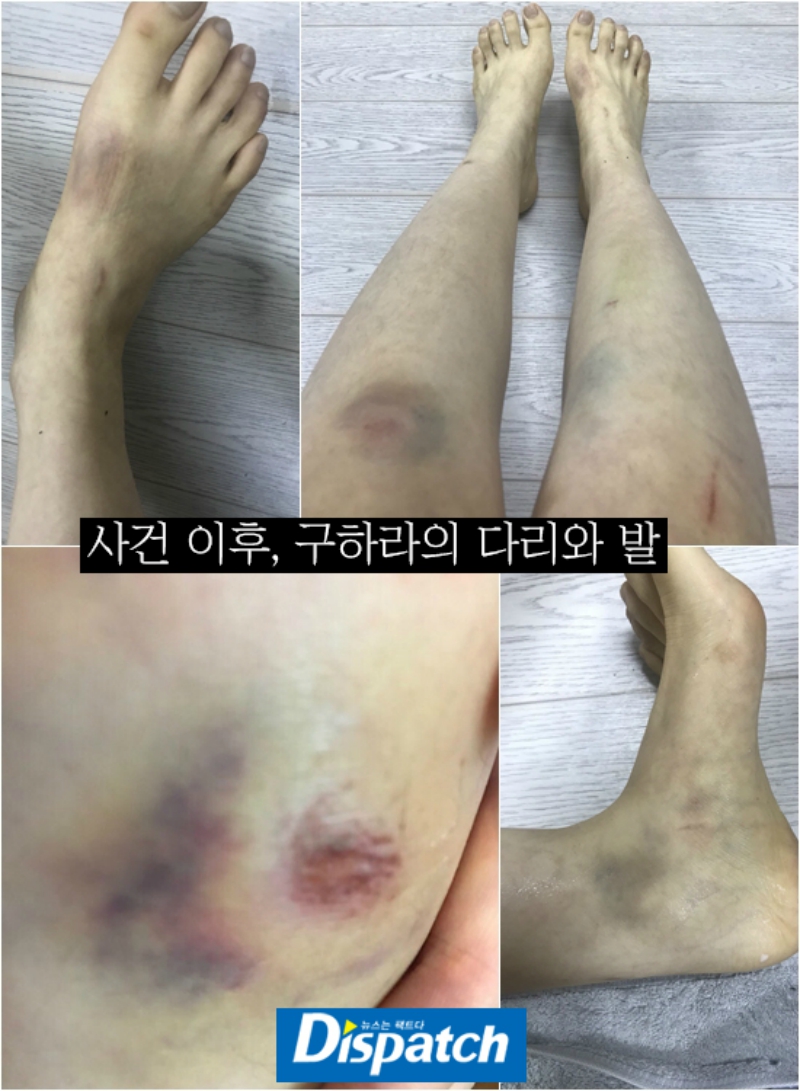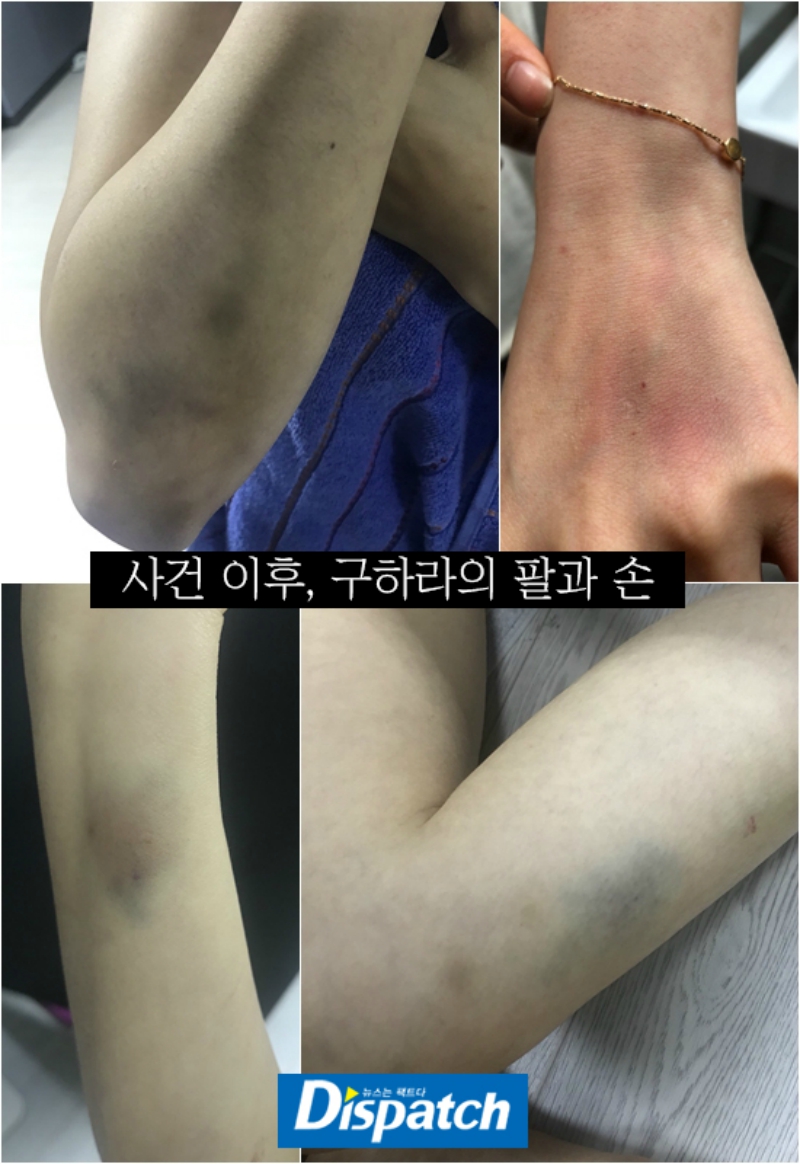 Hara also shared medical diagnoses from an obstetrician and an orthopedist.
According to her obstetrician, she sustained bleeding on her uterus and vagina following the alleged assault, which requires a week of rest to heal.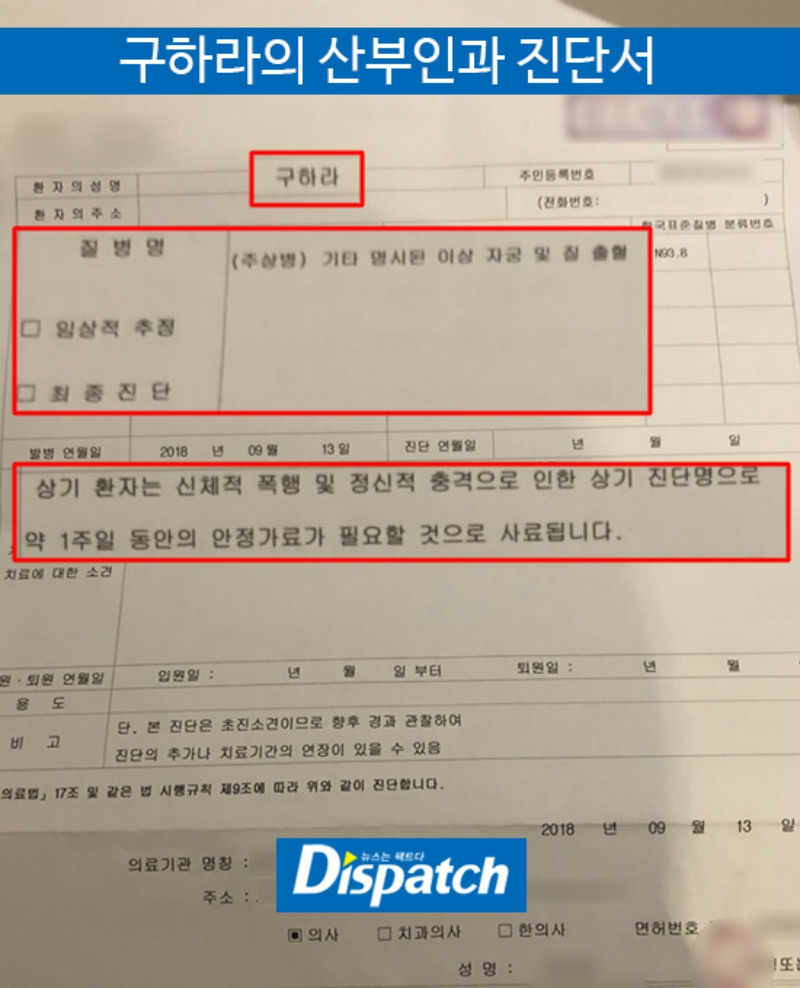 Meanwhile, her orthopedist said that she had multiple injuries from possibly the same cause, including "cervical sprain," "facial contusions and sprain," "lower leg contusions and sprain," and "right forearm and additional sprains."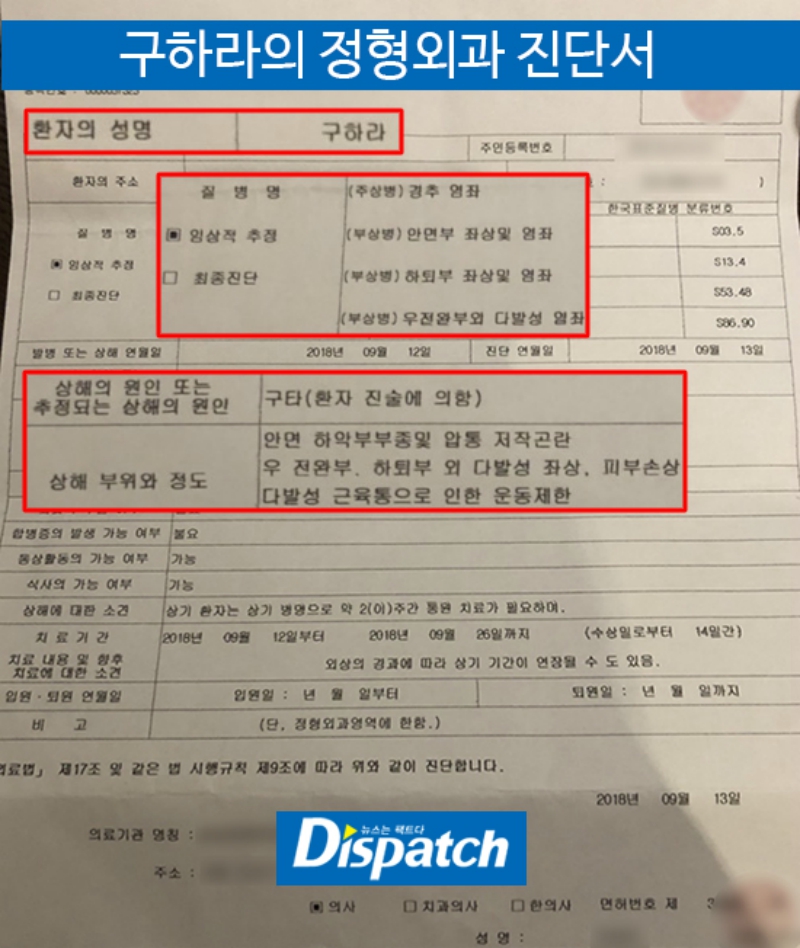 Hara's boyfriend, a hair designer, claimed that she assaulted him on Sept. 13, just after midnight.
In his statement to Korean police, he said that Hara became violent when he tried to break up with her.
"I was the one who wanted to break up first due to differences in personality. Her claims that it was two-sided violence are not true," Soompi quoted the 27-year-old man as saying.
"I've never raised a fist at someone in my life. What's more, I've never done so to a woman. If Goo Hara really did have bruises, then it's because there was physical contact when I tried to calm her down as she hit and scratched me. It was not caused directly by my fist or other violence. I swear."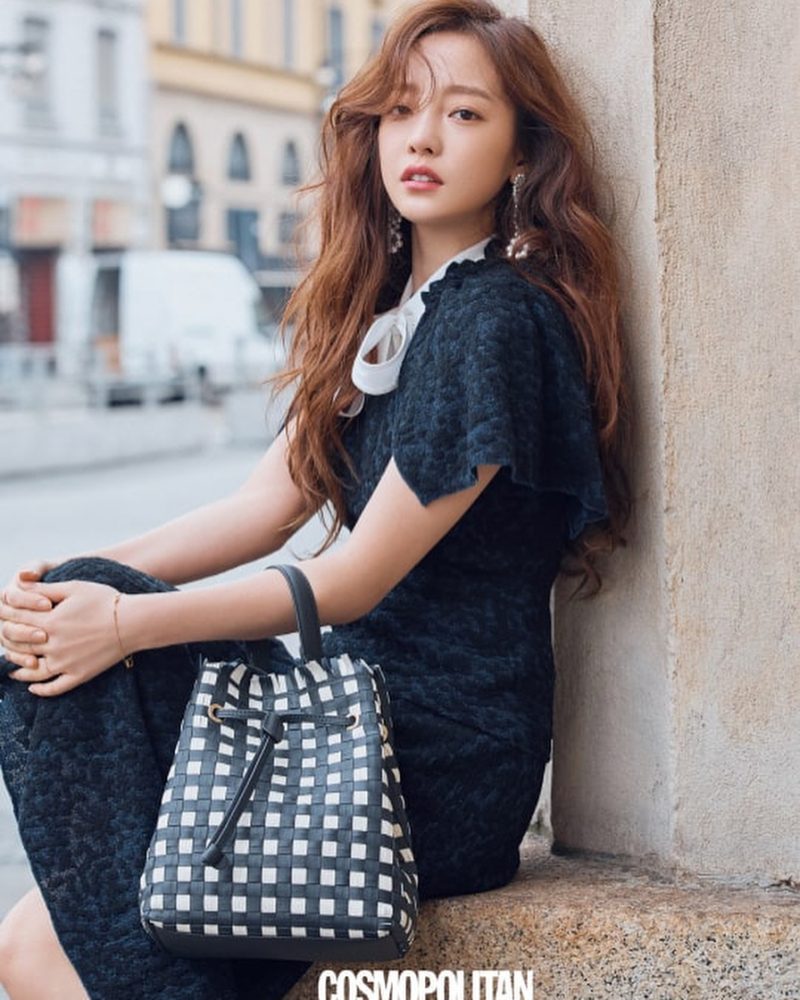 Hara, who was hospitalized earlier this month over indigestion and sleep problems, maintained that the assault was two-sided.
"C cursed and pushed me, and I pushed C back. The fight got physical as I said, 'Who are you to push me and curse at me like that?' C grabbed my hair and pulled me. He pushed me with a whiteboard and threw the air purifier. I also scratched him in that process. We fought severely to the point that my body was bruised," Hara said.

Lawyers of both parties met over the weekend to discuss the case. The two are yet to be summoned for investigations, according to Allkpop.
Hara apologized for her part, hoping that the issue ends soon.
"I know what I did was wrong. Regardless of the reason, I am apologetic. I did not want to become the subject of malicious gossip again. It was also embarrassing to do an interview over an incident like this. However, I thought that I have to reveal the truth immediately. Even if I am unable to work again, what is false is false."
Featured Images via Instagram / @koohara__ and Dispatch / Goo Hara