Editor's Note: This
post was made in partnership with the amazing people over at 
Seollal, the Korean New Year, welcomes the year with colorful customs, legends and the unbreakable need to eat rice cake soup.
Royal revelry: Seollal follows the lunisolar calendar, and when exactly Koreans started to celebrate the holiday is still somewhat a mystery.
In 488 A.D., during the Silla Kingdom, documented memorial services added to the assumption that the holiday may have existed during ancient Korea's Three Kingdoms period. It described how, on that day, the body and mind were "renewed" and the people took consideration of their actions for the future, according to Korean Cultural Service NY.
In the 7th century, Seollal first appeared in historical texts and revealed New Year's Day was celebrated annually. Performances were given to the King, guests and officials gathered, and they worshipped "the gods of the sun and moon."
The "Goryeosa" (고려사), or the "History of Goryeo," stated that Seollal was one of nine major festivals, and through the Goryeo (918–1392) and Joseon (Chosun; 1392–1910) dynasties, it was established as one of Korea's most important national holidays in league with Chuseok (Korean Thanksgiving), according to The National Folk Museum of Korea (South Korea)'s "Encyclopedia of Korean Seasonal Customs."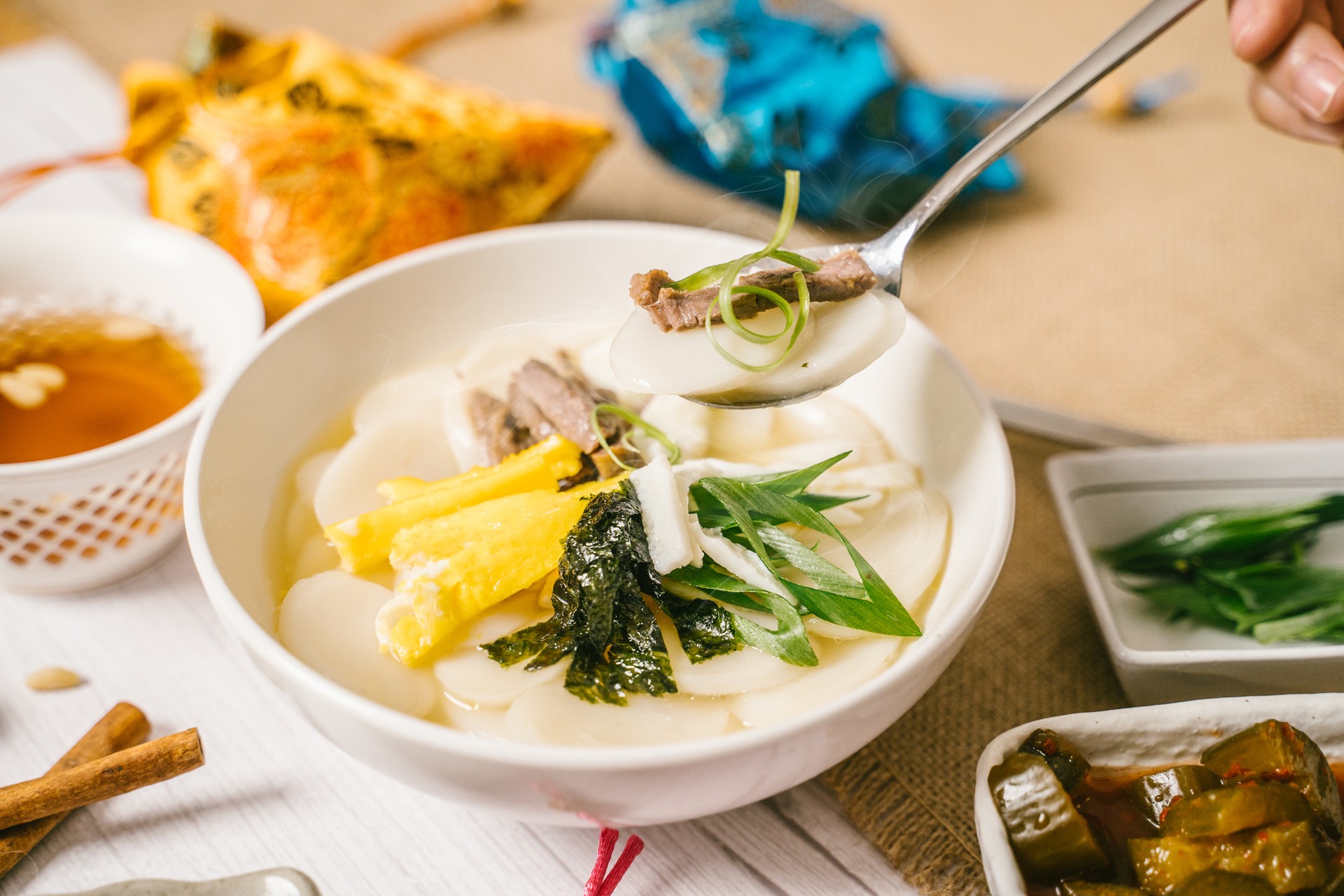 Colorful customs:
Seollal lasts three days, on Lunar New Year's Eve, Day, and the day after.
Bright colors
are associated with the holiday and signify a bright future, and traditional clothing like the hanbok can be worn.
Subscribe to
NextShark's Newsletter
A daily dose of Asian America's essential stories, in under 5 minutes.
Get our collection of Asian America's most essential stories to your inbox daily for free.
Unsure? Check out our Newsletter Archive.
During this time, many Koreans travel back to their hometowns to spend the holiday with family members and exchange gifts, annually causing massive traffic congestion within South Korea and millions of domestic and international trips. In 2020, an estimated 4.61 million vehicles were expected to journey across South Korea, according to Yonhap.
"Charye," its translation meaning "tea offering ceremony," is a memorial service to pay respects to one's ancestors and to pray to them for the family's prosperity. It's celebrated on the morning of the New Year and is a display of filial piety. Traditional foods are placed in front of pictures or names of the deceased, according to Arirang News.
"Sebae," deep ceremonial bows, are performed by the younger family members, wishing their elders a happy new year. The elders then give the words of wisdom and wishes for New Year's good fortune ("deokdam") and New Year's money ("sebaetdon") in silk fortune pouches or white envelopes.
The silk fortune pouches ("bokjumeoni") were worn on one's person during olden times as a good luck charm, since traditional clothes had no pockets, and were thought to bring good luck while expelling evil.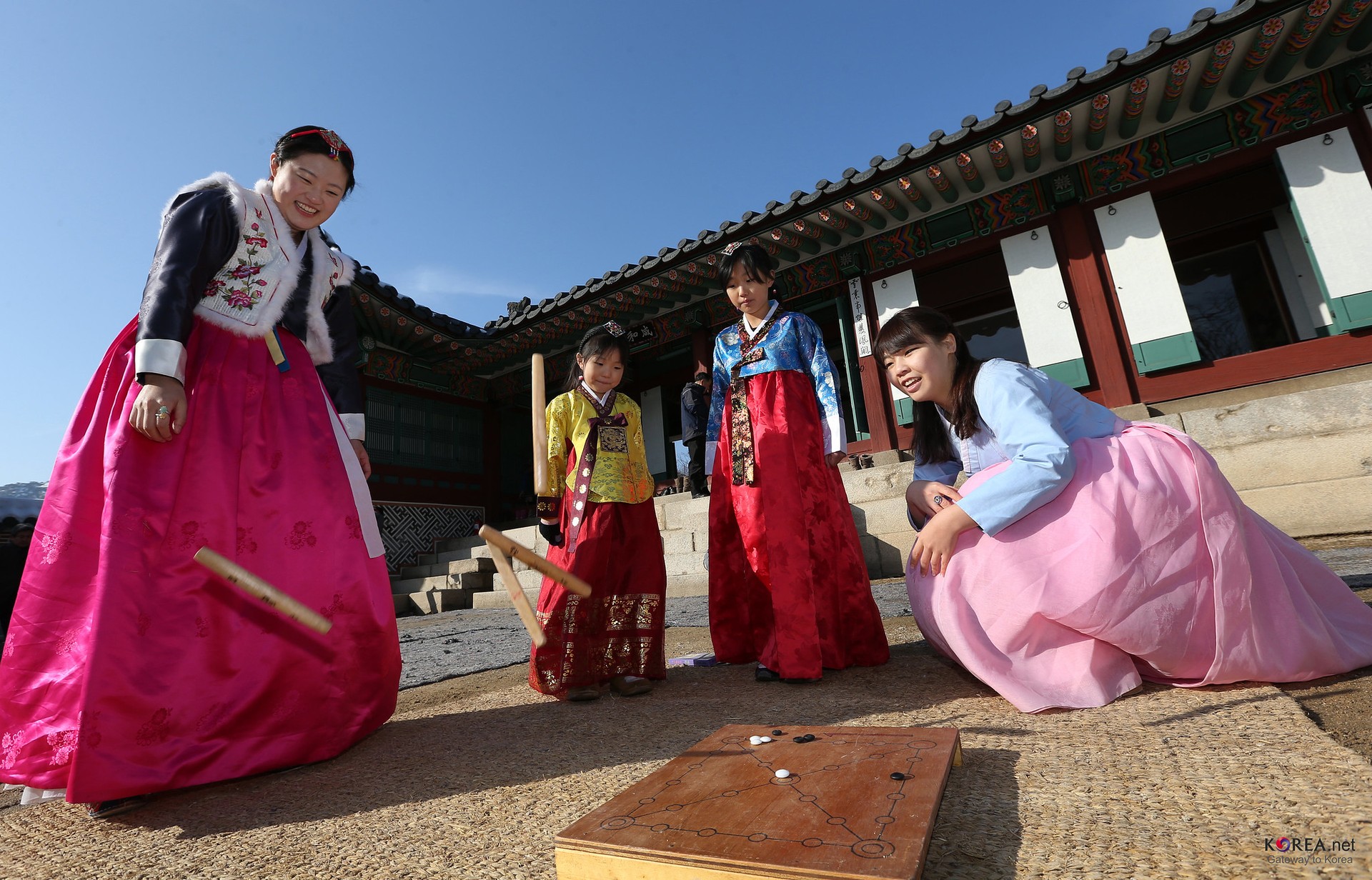 Folklores and legends: During the Goryeo and Joseon periods, numerous Lunar New Year myths and legends emerged — stories of repelling evil spirits and shoe-snatching ghosts, finding omens and hiring shamans.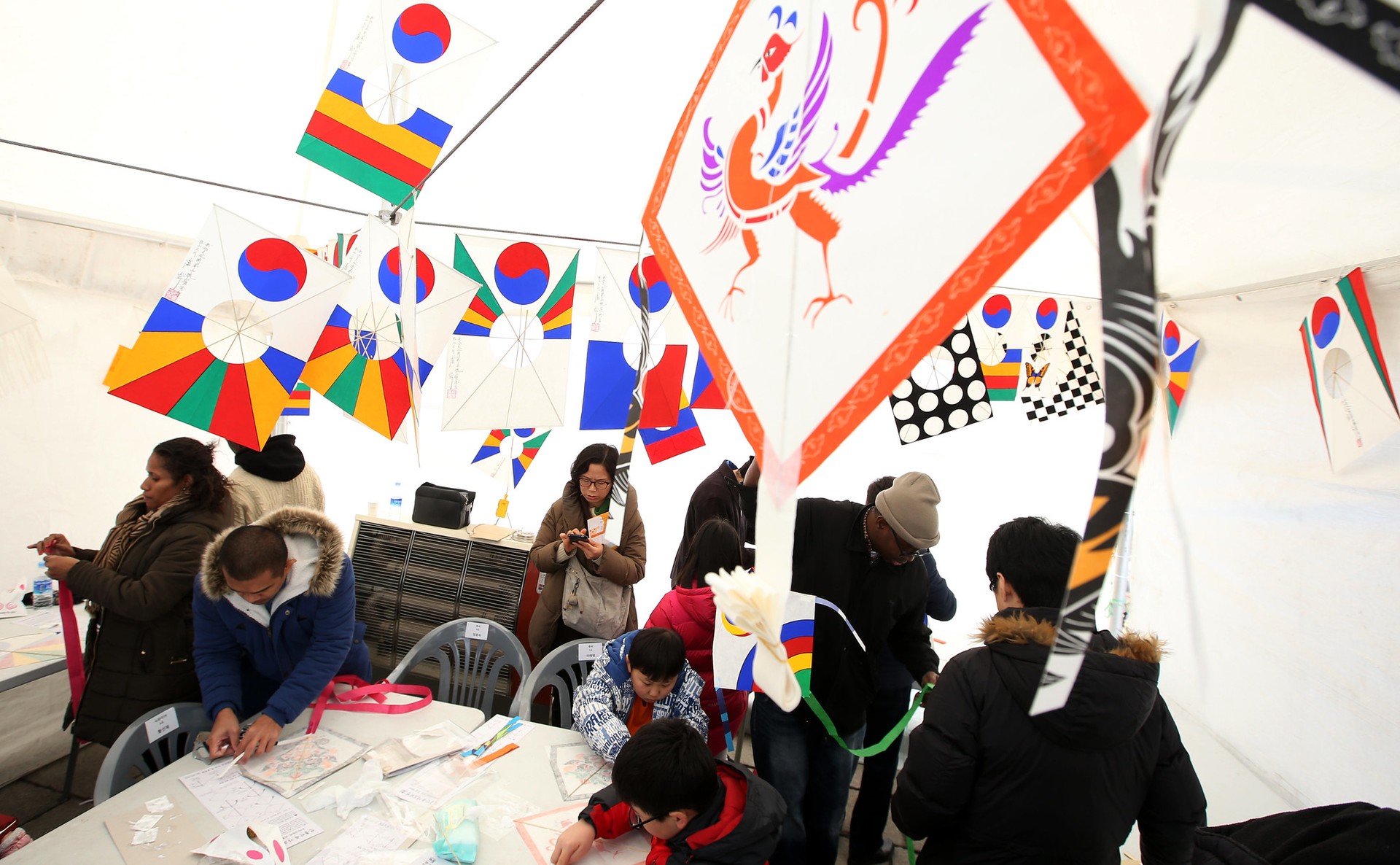 Choice dishes: Lunar New Year feasting is a major factor in uplifting spirits from a bountiful harvest while strengthening familial bonds. Joseon records tell stories about the cultural significance and sentiments behind each dish that persisted into the modern era. Here are a few dishes that can be found at the table: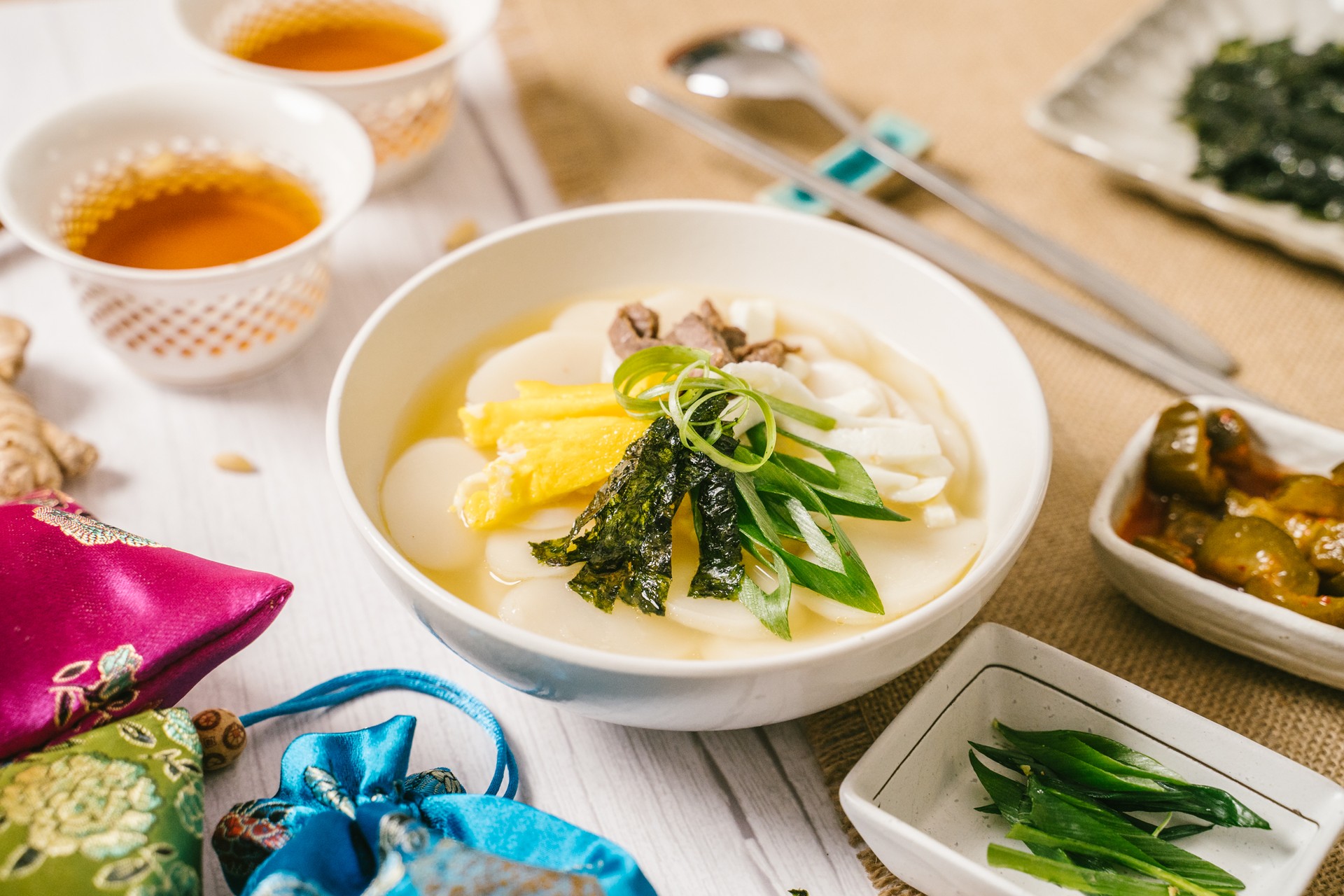 "Tteokguk" is a rice cake soup served in thin meat stock with sliced chewy rice cakes, beef, vegetables, and other ingredients. As an essential dish of Seollal, it's believed that eating it would add another year to the eater's Korean age.

South Korean "My Korean Kitchen" author and cook, Sue, explained that the rice cakes also mimic the shape of ancient Korean coins, so some believe that it embodies riches and prosperity. The dish is significant to the point that Joseon records stated that New Year's Day would be incomplete if Koreans didn't eat tteokguk.

"Garaetteok" are long cylindrical rice cakes that can be thinly chopped for tteokguk, and when left as is, is a sign of longevity and favorable yang energy. The dish was annually offered in the Joseon dynasty to the god of longevity and good harvest, "sesin" (세신), and any other guardian spirits whose blessings were received.

To Korean American author and food YouTuber Maangchi, garaetteok reminds her of her grandmother and how she would prepare the dish in a traditional method of painstakingly pounding the rice cake with a long wooden pestle in a large stone mortar until it became soft, chewy and elastic.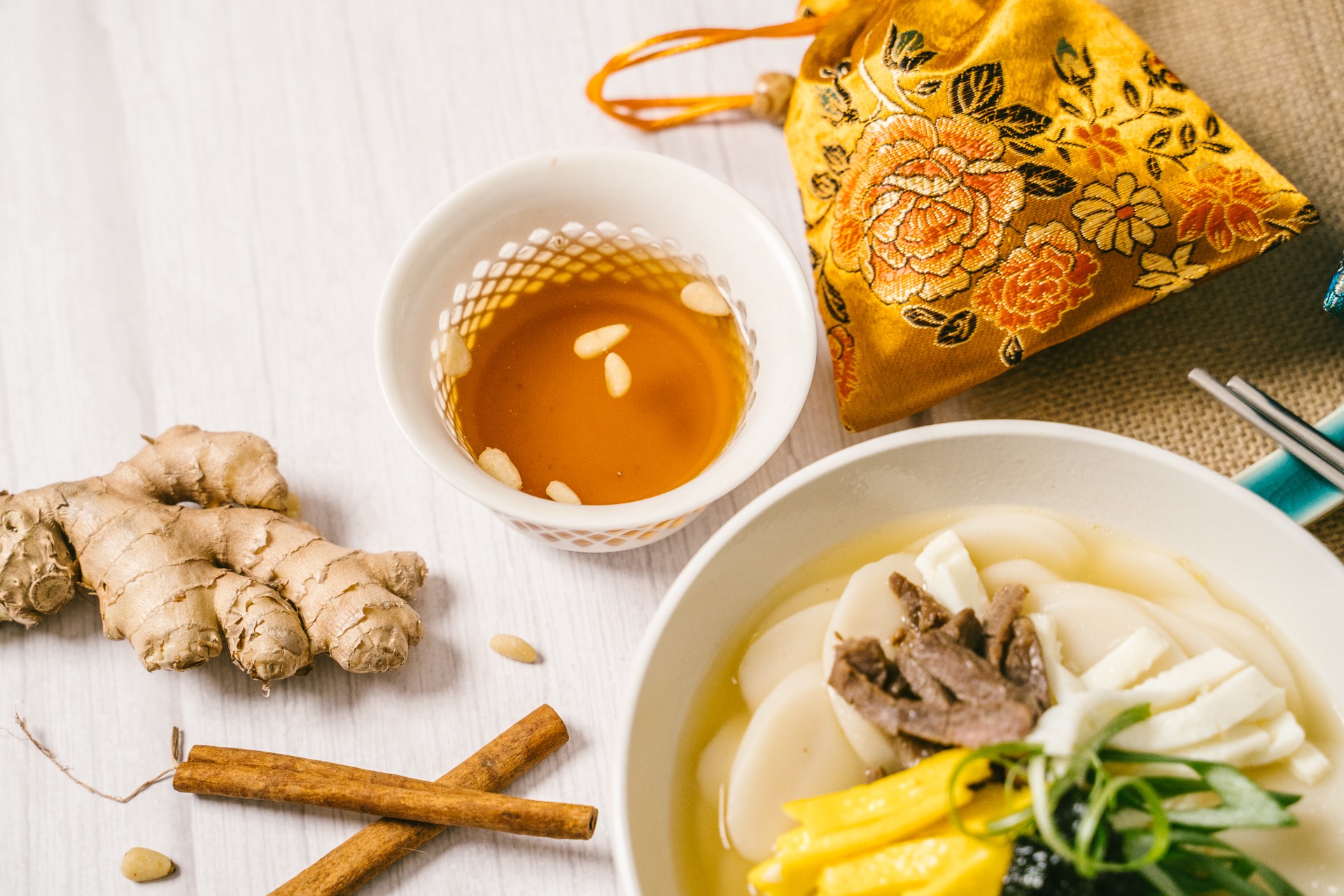 "Sujeonggwa," a sweet drink brewed by Goryeo court ladies at the time, is a traditional cinnamon punch infused with ginger, dried persimmons, sugar, cinnamon sticks, and topped with pine nuts. The honeyed drink was beloved to the point that it inspired an old poem. Described "As sweet as honey and as thick as milk," the poet savored as many as 65 cups that day.
"Manduguk" is a dumpling soup wrapped in a medley of minced meats, tofu, vegetables, and more. Reaching back to the Goryeo period, dumplings were already prominent at the time and continued to be so.
"Seju," a broad term describing any liquor drunk during the New Year, is best served cold as a greeting to the coming spring. Its origin is said to come from "dosoju" (도소주), as written in a Joseon book of seasonal customs. Drinking customs were established then too, where strict rules were imposed on how to properly behave and be respectful in a drinking setting.
Need to get some rice cake soup for yourself? Order all the groceries you'd need from our brand partner Weee! Have a premium quality ingredients delivered right to your door for a safe and easy Korean Lunar New Year! Offer: $10 off first order and free delivery on orders $35+.
This post was created by Weee! with NextShark.