A South Korean drama has drawn ire for its erratic portrayal of Islamic culture which some viewers found Islamophobic and racist.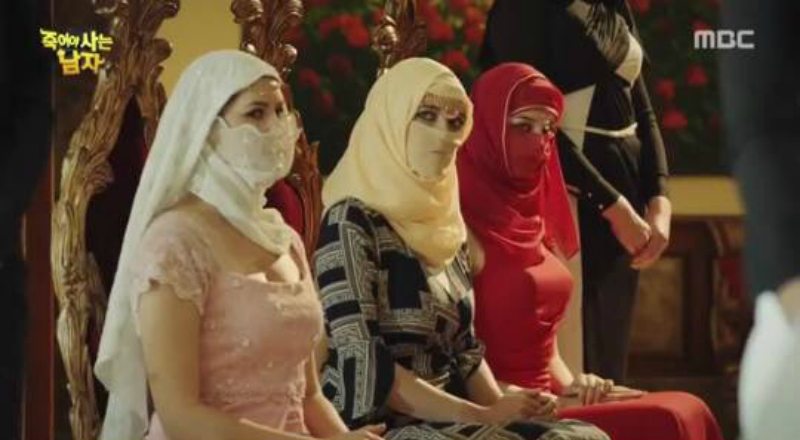 "Man Who Dies to Live," aired by MBC, centers on the journey of a man who settled in a fictional, Arab-resembling kingdom called "Bodoantia," where he became a successful count, and goes back to his home of South Korea to find a long-lost daughter.
However, as soon as he plans to search for his child, he is suddenly brought to the king, who ordered him to marry a princess within a month.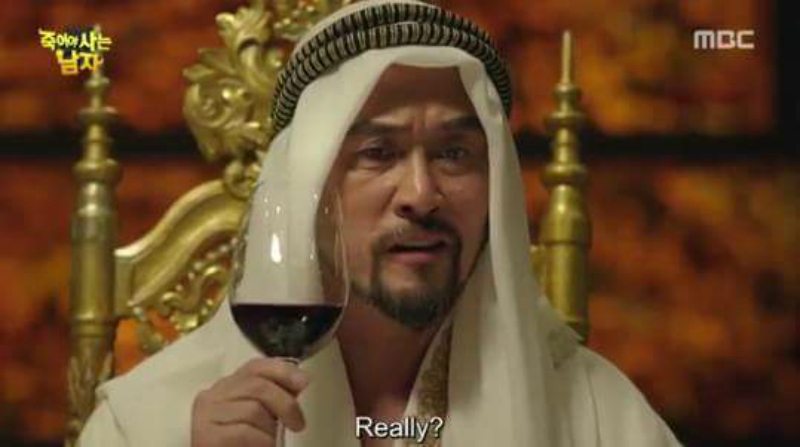 In one scene, Choi Min Soo, the lead character, was seen drinking wine while wearing traditional Muslim attire.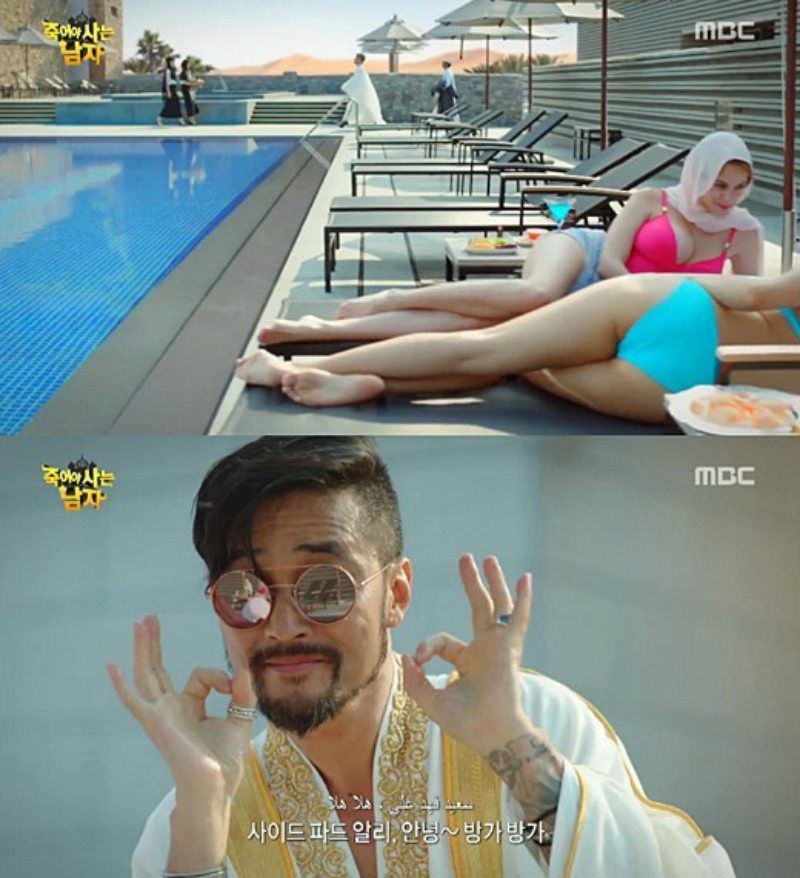 There was also a sequence where apparently Muslim women wore hijabs with bikinis, with an advertisement saying "Buy one princess, get two for free."
Such comical depiction of Islamic culture was deemed disrespectful by many international viewers who called for a boycott shortly.
Netizens started a petition and posted on social media: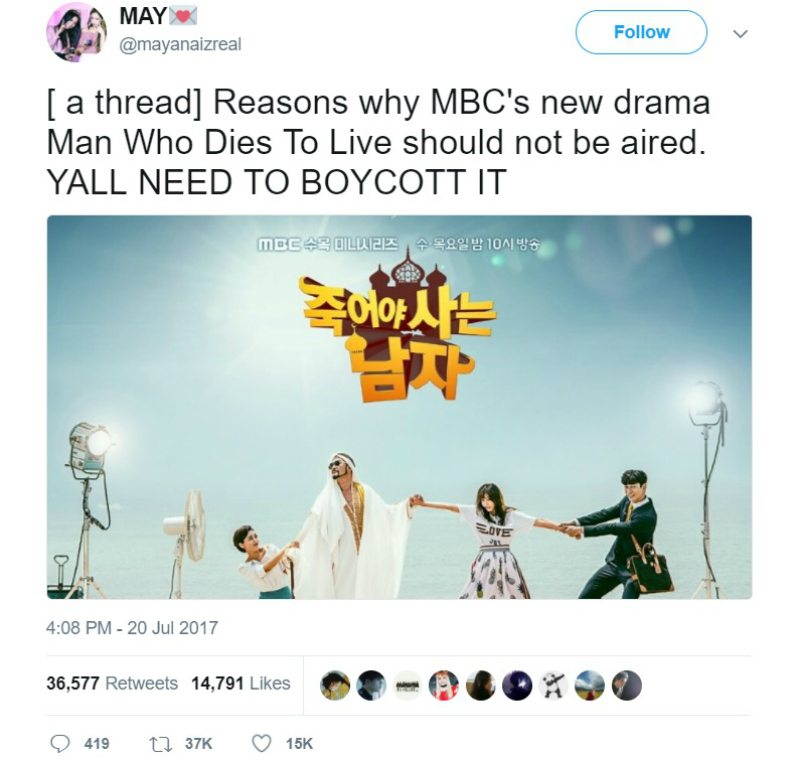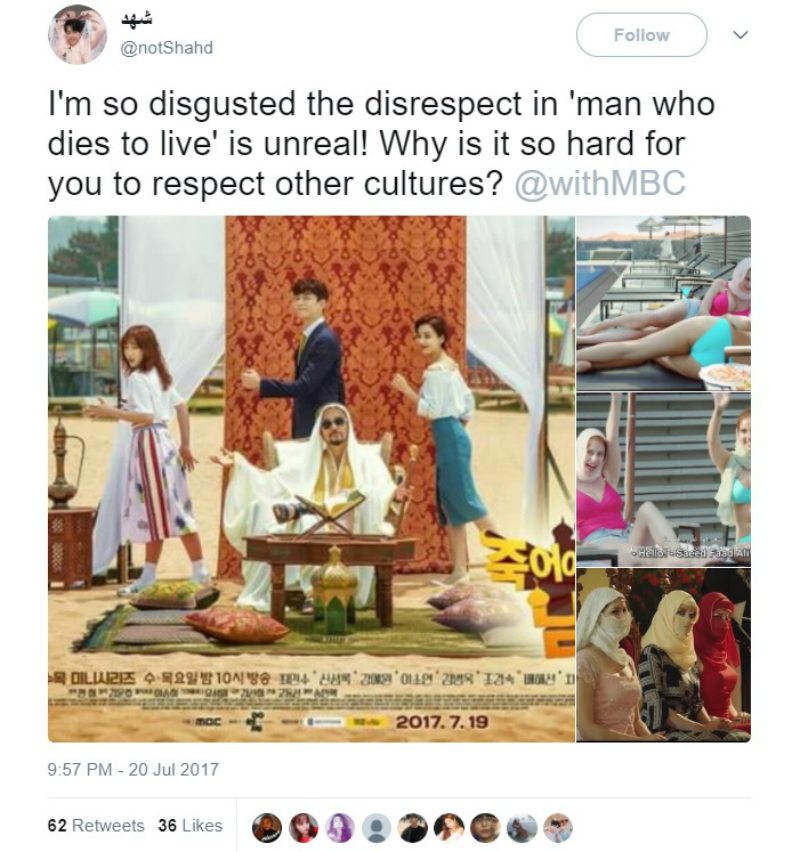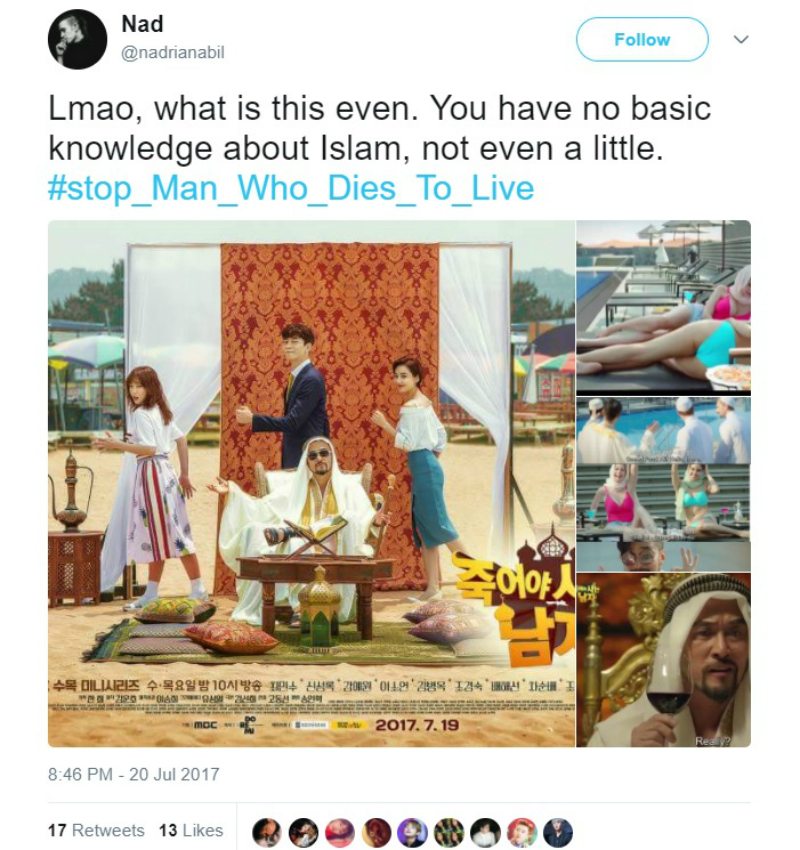 MBC has released an official apology, explaining that the drama is fictional and that it did not intend to offend any specific culture or religion: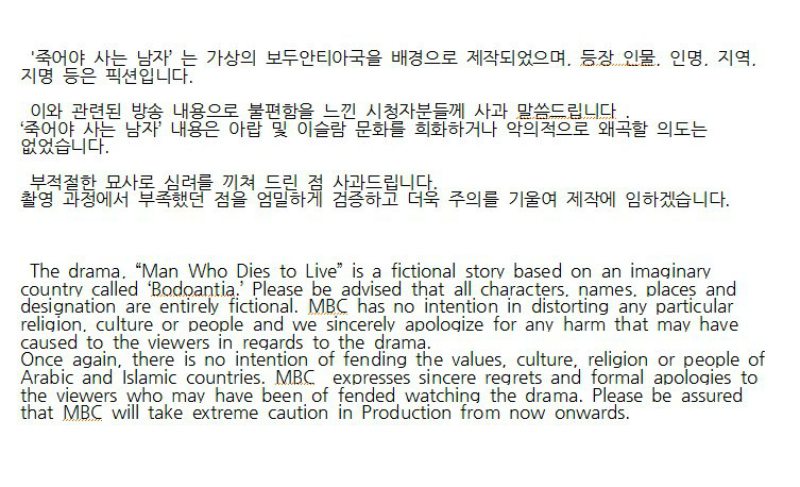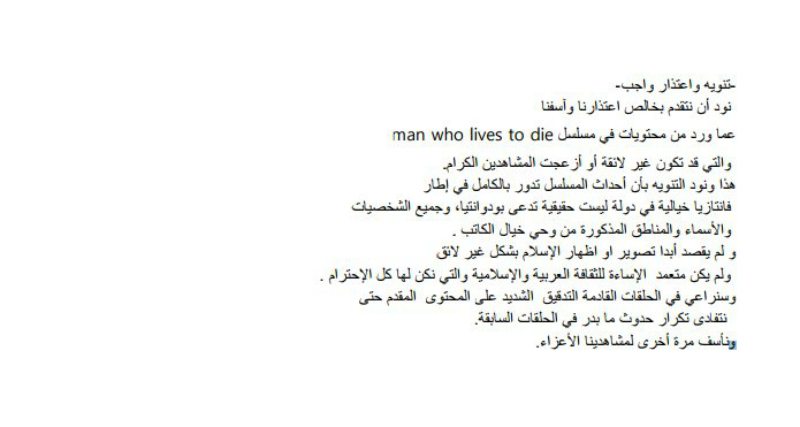 Some netizens remained displeased following MBC's apology and urged the discontinuation of the drama as being more appropriate: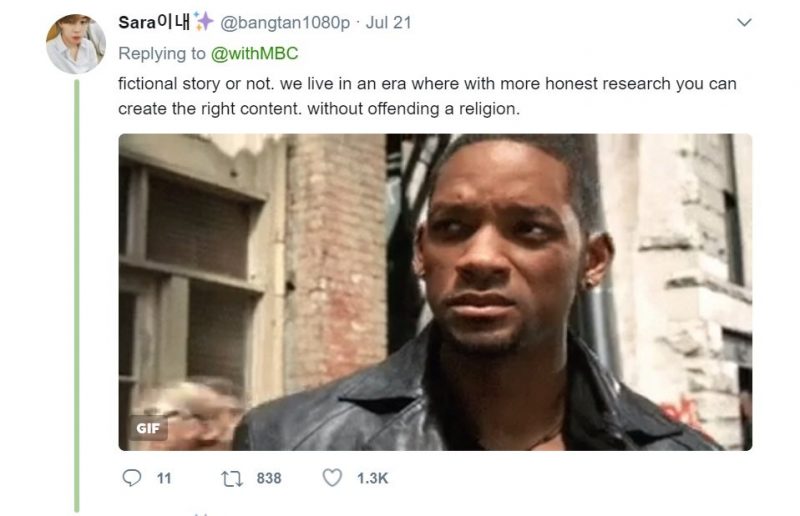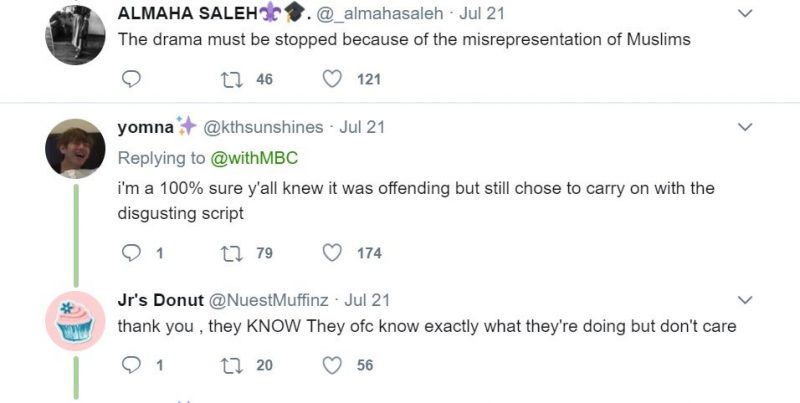 Check out the drama's first teaser below: