Editor's Note: This
post is sponsored by the California Department of Public Health.
Smoking cigarettes is huge in Asia.
It's so popular that it's quickly becoming a huge health concern for countries like China,
routinely leading the world
in tobacco consumption with 316 million people (about 25% of the population) smoking cigarettes. In Japan, 30% of the male population smokes. The number is
even higher in South Korea
at 39.1%, according to data from 2016.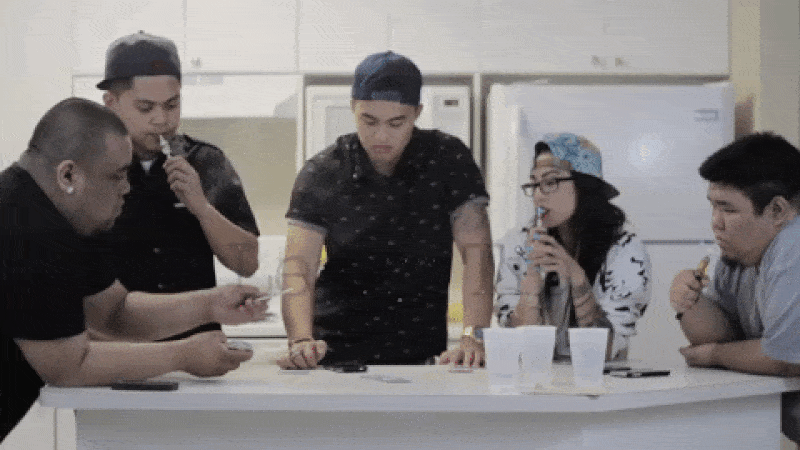 When Asians come to the U.S., especially California, a lot of them shed that smoking habit, but some don't. Instead, social smoking keeps them going and gets others to start, and all it takes is just one cigarette, an e-cigarette, or a hookah. It's easy to forget the dangers of smoking while having fun with friends, but just one cigarette can triple your risk of cancer and just an hour of smoking hookah is as harmful as 100 cigarettes.
Subscribe to
NextShark's Newsletter
A daily dose of Asian America's essential stories, in under 5 minutes.
Get our collection of Asian America's most essential stories to your inbox daily for free.
Unsure? Check out our Newsletter Archive.
So why do Korean Americans in particular smoke so much?
A lot of it is specific to the social culture of Koreans — many Korean men take up smoking during their mandatory military service, it is glamorized by celebrities and K-pop artists, and is often associated with higher social status. The tobacco-dependence of Korea has made social smoking part of the culture, a culture that continues here in the United States.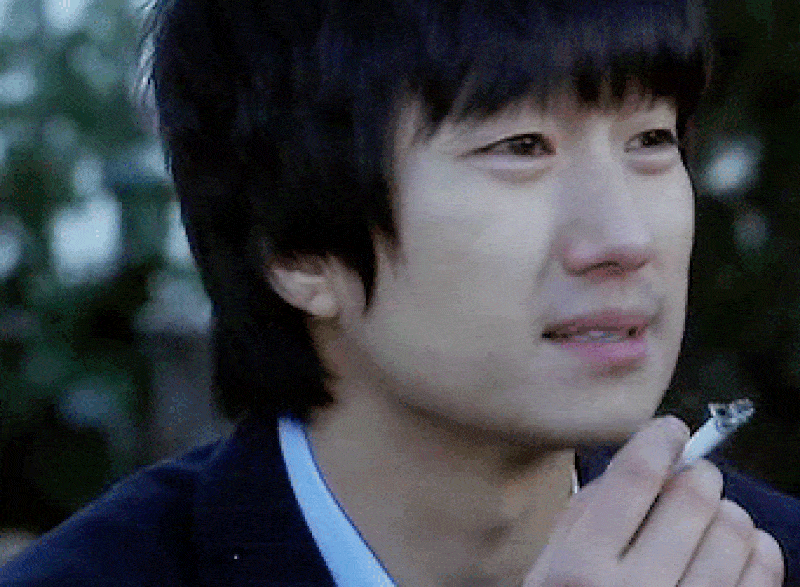 A
2014 study
on second-hand smoke among Korean Americans in California found that most started smoking due to factors in their social lives. Over 60% of Korean Americans work around others who smoke, are married to someone who smokes, have family or friends who smoke, or smoke because of acculturation, or simply adapting to an American lifestyle.
For Korean Americans specifically, family is a huge influence on their lives when it comes to starting or quitting smoking.
A
2015 study
published in the "Journal of Immigrant and Minority Health" found that it was family that played the most significant role in getting Korean American smokers, mostly men, to quit.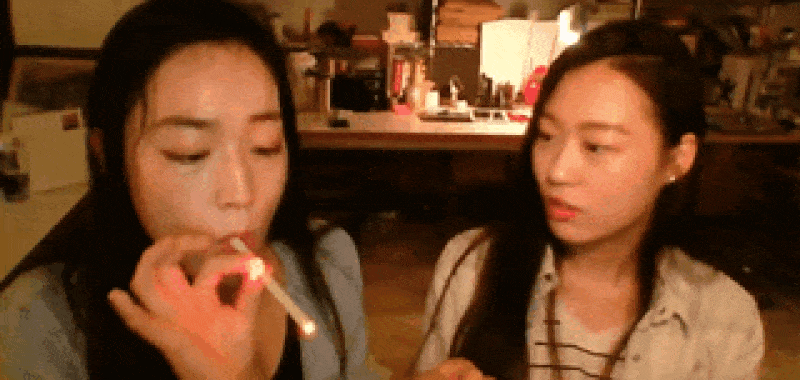 It's
no different for Korean American women
. The stressful immigrant life, assimilating to American culture, smoking because friends and family do, and even to rebel against cultural norms from Korea (it's frowned upon for women to smoke in Korea) are the main reasons why Korean women started smoking in America. One woman's case from the 2013 study was documented:
"I started not long after coming here [the United States]. One day I was so stressed out and decided to smoke [a cigarette]. I was very curious about its effect because my husband smoked a lot around me. That was how I got hooked on this."
It's not exactly surprising to hear that if the friends and family around you smoke, chances are higher that you will eventually try cigarettes.
But when social settings for Asian Americans like karaoke bars, late-night boba shops and bakeries create environments that inevitably attract other smokers, it's all too easy to think that just one cigarette here and there with friends is harmless.
And it doesn't have to be just cigarettes — tobacco and nicotine products like hookah and 
vapes/Juuls
 might be glamorized as "better" or more convenient "alternatives," but 
science says otherwise
. They all work to create one of the greatest health concerns for Koreans and all other Asians in America. But that can change, and you can be better.
How often do you smoke? Even smoking just once in a while can put your health in jeopardy. Visit 
neverjustasmoke.org
 to see how.