This is the
moment when an estranged father and daughter decide to put their troubled past behind and become better versions of themselves for each other.
In an exclusive video, Cathy Kim, host and producer at Koogle TV, shared about growing up in a home with a father who beat her often and prevented her from doing what she wanted without giving reasons.
"I think I got hit by almost everything. Golf club, chairs, cloth hangers, name anything,"
said Kim.
"I hated going home. Anything that didn't go well, he blamed it on me and my family. He couldn't provide for our family."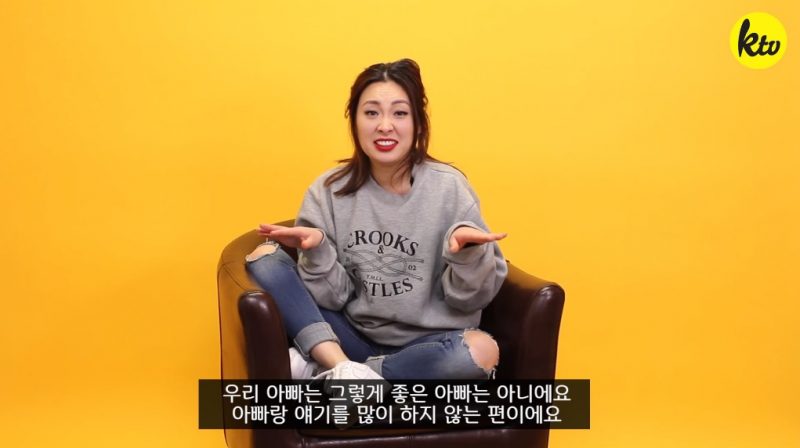 At the time, Kim's father was struggling to get a job because he did not speak English. She believes he took out his frustration on them.
"We were always short on money. We always had financial problems. He couldn't land a job because English is another problem for him, too. [He] kind of released his anger to our family," she continued.
"Other than the memories with my dad that I was always getting beat up, I don't have any good memories as of now."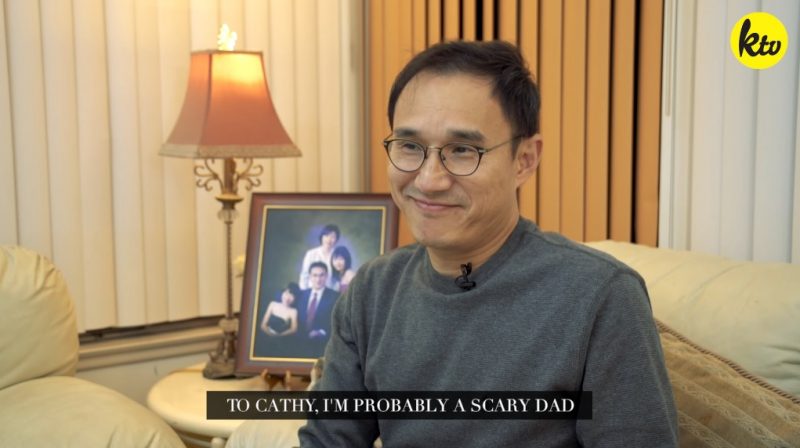 In a separate interview, Cathy's father, Kim Jin-woo, said that his daughter likely thinks of him as "scary."
"To Cathy, I'm probably a scary dad or a dad that constantly says 'no.' A dad that never understood her feelings,"
he said.
"I regret what I've done in the past and it lingers to this day."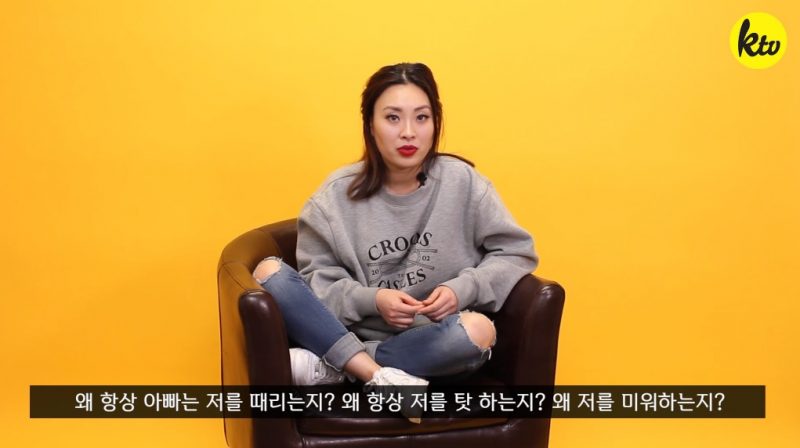 Subscribe to
NextShark's Newsletter
A daily dose of Asian America's essential stories, in under 5 minutes.
Get our collection of Asian America's most essential stories to your inbox daily for free.
Unsure? Check out our Newsletter Archive.
According to Cathy, she just "hated" talking to her dad.
"I had that kind of anger to, like, I went through all of this because of my dad, why do I have to go give respect to my dad? Like I have no respect for him. I just didn't understand his knowledge at all.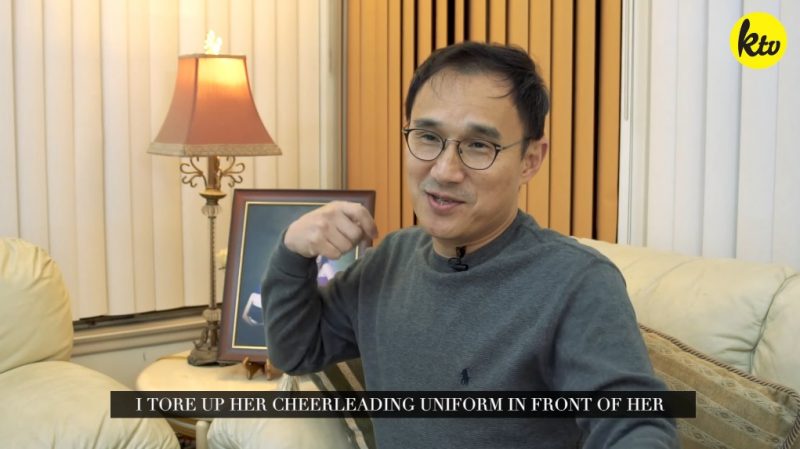 Mr. Kim, on the other hand, apologized,
"I'm sorry about a lot of things. I want to go back 20 years so that I'll be able to treat them better."
The video goes on with both parties explaining their sides, and while it does not show them sitting together, the messages they had for each other crossed all boundaries.
"I might not have understood you a lot, dad, since we always fought a lot. But I'm understanding you a bit more now. I'll work hard and put more effort into being a good daughter.
"I love you."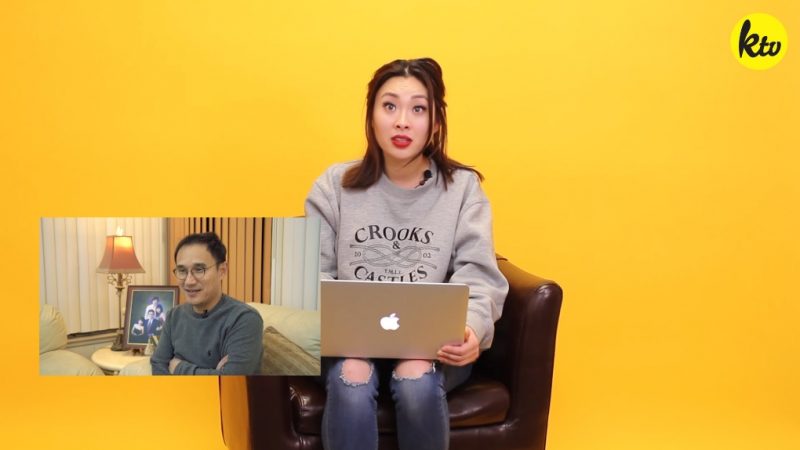 At this point, Cathy realized that Koogle TV staff also reached out to her dad. She heard his message:
"From now on, I hope to support you in the things that you want to do. I'll work hard at becoming a good dad to you.
"Cathy, let's see each other again at home. I love you."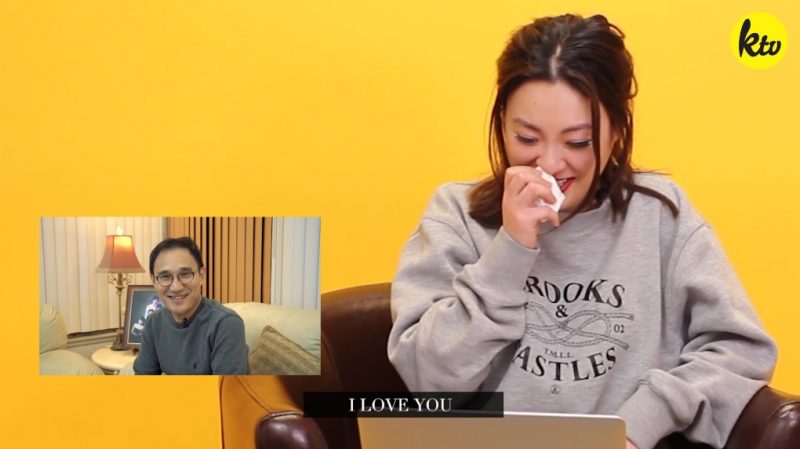 Cathy, who shared a clip of the video on
Instagram
, said that she neither blames nor hates her dad now.
"Everyone goes through shit. You have your own story, your own struggles. You know? Plus, I'm sure all my fellow Asians kid went through an 'abusive' relationship with their parents. It was tough… I fell into this hole where I was convinced I'm not good enough or talented to do anything. Not gonna lie, I attempted suicide few times, been sexually assaulted, physically abused, and went through depression at a young age. It's process of life. But what really matters to ME now, is whether you can fight through your struggles, and keep challenging yourself. I feel like I'm at a place where I realized I'm finally growing as a person. I rarely open up, but I mean… Yeah.
"Still this day, I battle with my inner demons. I don't regret any of my past actions. Everything happened for a reason. I don't blame my dad. I don't hate my dad. I see myself growing, maturing, and taking actions to my faults. My dad taught me to be a boss ass bitch."
She also encouraged others to do better.
"I still lack confidence, I get lazy, I have my flaws. But now I am aware of it and I do my best to fight through it everyday. So, if I can do it, you can do. Don't waste time blaming others or yourself or question why you made that certain decision. You are better than that. And love yourself, take time and breathe and see how far you got, cause right now, I never have felt proud of myself or content with myself until today."
Tissues, please!