Editor's Note: This story has been corrected to indicate that the incident, which occurred on Jan. 12, did not occur on Korean American Day, the following day.
A 75-year-old Korean woman was rushed to a hospital after sustaining head injuries from a random attack in Queens' Forest Hills neighborhood on Jan. 12, a day before the 119th Korean American Day.
The victim, whose name has been withheld, was walking in front of Hair Cutters at 116-23 Queens Boulevard around 1:30 p.m. when a male assailant tackled her to the ground, according to the Forest Hills Post.
A surveillance video of the attack released by the NYPD shows the suspect running from the scene after shoving the victim.
Police are currently not investigating the incident as a hate crime since no words were exchanged between the two parties.
EXCLUSIVE: 75YO retired Korean nurse was tackled from behind in an unprovoked attack yesterday morning in Forest Hills. @njburkett7 spoke to the victim who says she has no idea why he attacked her. She says he didn't try and rob her. @NYPDHateCrimes is not investigating because pic.twitter.com/5cM2Ox1iQw

— Sarah Y. Kim (@Syissle) January 13, 2022
The victim, a retired nurse, suffered head injuries and was transported by EMS in stable condition to North Shore University.
Police said the victim reportedly had "bleeding on the brain" as well as facial and neck injuries.
The victim spoke to ABC7 New York with a swollen left eye and stated that she is grateful to be alive after the attack.
City Council Member Lynn Schulman, who represents Forest Hills, vowed to work to prevent similar incidents in the future.
"I am horrified and appalled by the unprovoked attack on an Asian American senior citizen in our community. My top priority will always be to ensure the safety of local residents, especially in a year when seniors and the Asian Americans and Pacific Islanders (AAPI) community have been targeted," Schulman said in a statement.
"My heart goes out to the victim, her loved ones and all members of the AAPI community who continue to feel unsafe."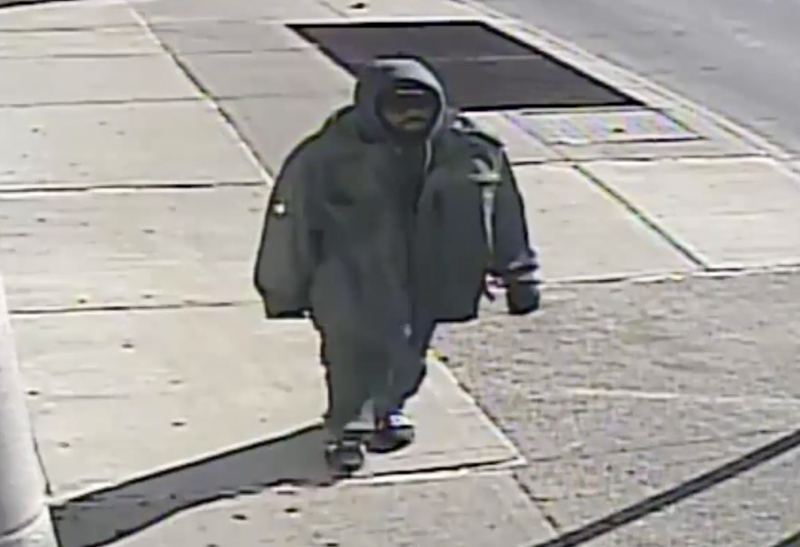 Sunnyside City Councilwoman Julie Won, one of two Korean American women on the City Council representing Queens, also promised to follow up on the case.
"Horrifying to watch a Korean American grandmother being attacked unprovoked on #KoreanAmericanDay," Won wrote on Twitter. "Any violence against the elderly or vulnerable is unacceptable."
A similar incident occurred the following day in Midtown. The male victim, who is also Korean, was robbed and attacked by a homeless person he tried to help.
The NYPD told NextShark on Wednesday that it is seeking the public's help in identifying the individual in connection to the assault. Investigation is ongoing.
Anyone with information is urged to call the NYPD's Crime Stoppers Hotline at 1-800-577-TIPS (8477). Tips may also be submitted to the CrimeStoppers website. All calls are confidential.
Images via Sarah Y. Kim / ABC 7 New York (left, right) and New York Police Department (center)