Koko-chan, a cat who helped save a man's life last year, was recently appointed police chief for a day, and she appeared to not enjoy any of it.
The ceremony was held on April 13, where Koko-chan signed the certificate of recognition with her paw, according to NHK.
Coco-chan, who alerted authorities to an elderly man who had fallen in a ditch and aided in his rescue, received an honorary award from police today in Toyama.

Coco-chan: I will never save another human ever
pic.twitter.com/gDAtPbcqaw

— Spoon & Tamago (@Johnny_suputama) April 14, 2021
Koko-chan acted as the head of the department of traffic safety on the day of Japan's spring traffic safety campaign, Says reported.
She attended a presentation about traffic safety with a group of elementary students, wearing a police officer uniform complete with a tiny hat throughout the day.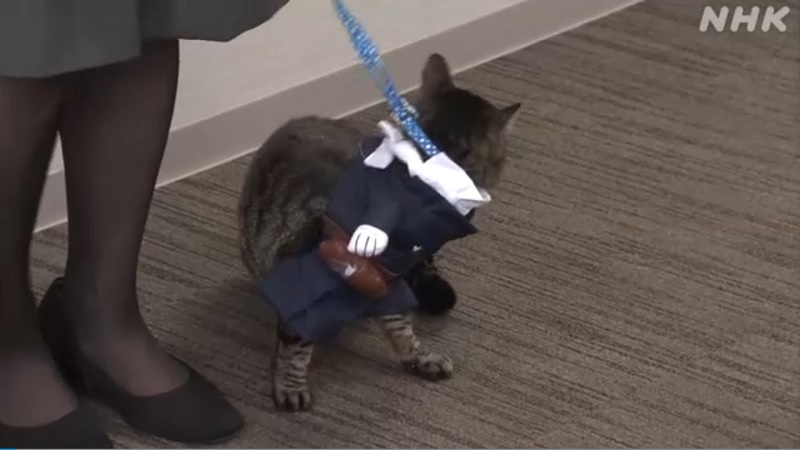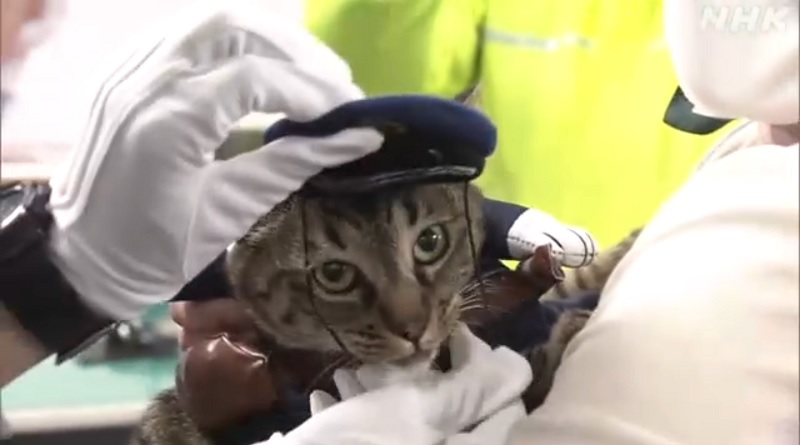 Her take on the human ceremony? Not pleased, by the looks of it, and possibly slightly bored.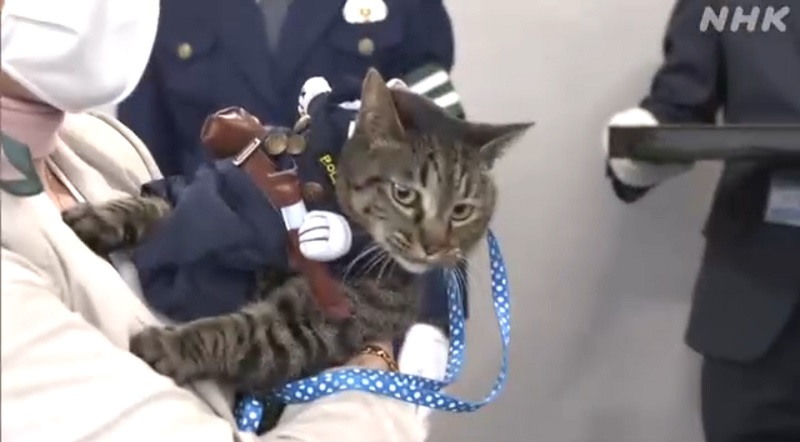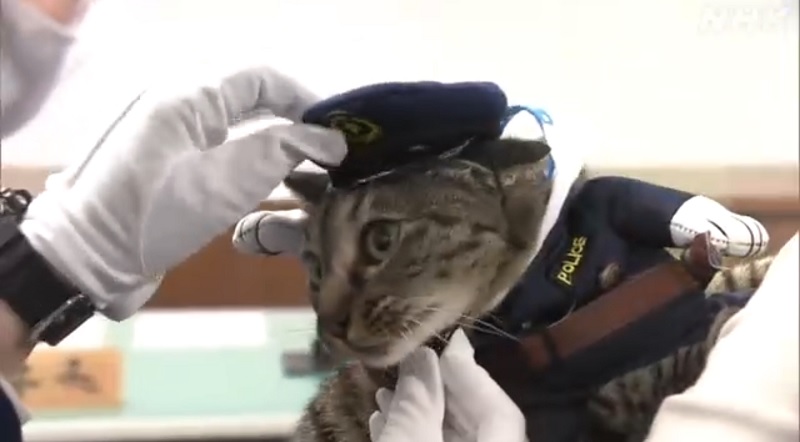 The ceremony has melted everyone's hearts.
Awwww pic.twitter.com/VDior3VrHv

— ▫️ (@_haansunny) April 14, 2021
The OUTFIT

— Orchid Lil'Liksni Protector (@HeyItsOrchid) April 14, 2021
I lost it at the lil hat

— Horatio Ironfront (@BubblesTheBard) April 14, 2021
why are japanese people always so extra about cats i love it

— (@sweetmiIks) April 14, 2021
They Gave the kitty a tiny police hat!!!!

— Simon Bailey (@Bailey__gaming) April 15, 2021
This is the best fucking thing I've ever seen.

— Kal-El (@NeoSonOfKrypton) April 15, 2021
meow respect pic.twitter.com/9cs1bdca5Y

— De'XandraYouth (@Dexandra_Youth) April 15, 2021
Some were amazed at Koko-chan's patience during the ceremony.
Poor kitty! He doesn't look too happy, but he's keeping his cool and hoping that there's a nice chunk of Tuna coming.

— Just Steve (@tankslappa) April 15, 2021
That is a seriously tolerant cat. Mine would claw faces off if anyone tried.

— Pixie Kruczynski is #Vaccinated. (@ANewAnimal) April 15, 2021
i cannot believe coco-chan sat through that entire thing

— chrisisgr8 vaccine passports #BLM (@chriswhoisgreat) April 15, 2021
Did they injected any sedative to make sure it behaves during the whole process?

— anon (@nxjsbsglk) April 15, 2021
…while one user is now anticipating a Netflix adaptation.
Can't wait for the anime adaptation.

— NSFW_siriusface (@NSFW_Siriusface) April 15, 2021
Featured Image via NHK