Taiwan is keeping the 2,000-year-old Chinese tradition of daoliao, also known as "knife massage" or "knife therapy," alive and well after arriving in the country around 80 years ago.
History:
Chinese history suggests the art of knife massage has been around since 770 BC to 476 BC, Wu Wei-chuan, the chairwoman of the World Daoliao Association, told the
Los Angeles Times
.
Ancient Buddhist monks of the Han (202 BC to 220 AD) and Tang Dynasties (618 AD to 907 AD) apparently used knife massage as a last resort after Traditional Chinese Medicine (TCM) proved ineffective to those suffering from mysterious ailments, National Geographic reported.
Daoliao was later introduced in Japan during the Tang Dynasty 1,000 years ago after it fell out of favor in mainland China.
Knife massage suffered the same fate in Japan years after it spread in the country, but it was unclear when people stopped the practice.
The art of knife massage did not reach Taiwan until the Chinese Civil War in the 1940s.
Daoliao's popularity in Taiwan started to rise again in recent years, BBC reported.
The Ancient Art of Knife Massage Dao Liao I-Jing Education Center, which has 36 branches across the country, has taught practitioners in Taiwan and other countries, such as Japan, Hong Kong, France and Canada, for almost four decades.
Subscribe to
NextShark's Newsletter
A daily dose of Asian America's essential stories, in under 5 minutes.
Get our collection of Asian America's most essential stories to your inbox daily for free.
Unsure? Check out our Newsletter Archive.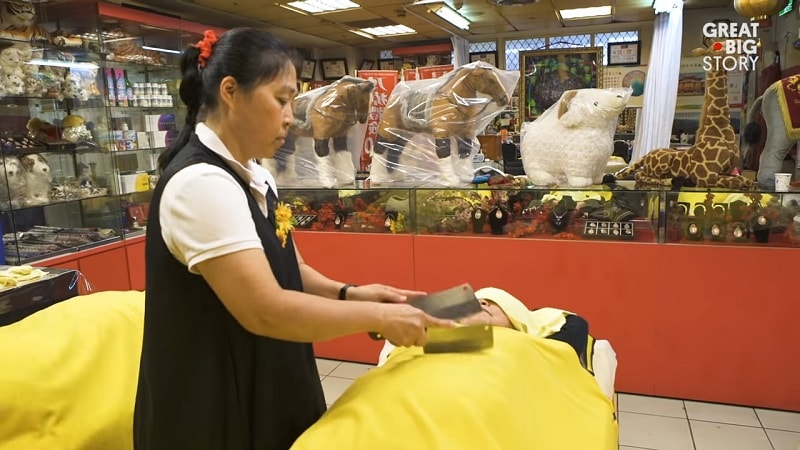 The practice: As intimidating as it sounds, knife massage poses no threat of injuries on those who are willing to try it.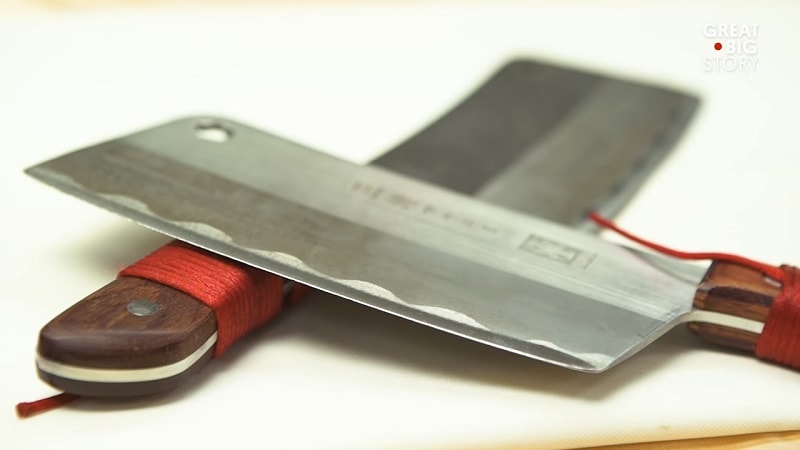 Therapists use steel cleavers with blunt edges to hit pressure points and deep areas that fingers could not reach.
A masseuse told LA Times they have never had any accidents in their practice as clients are covered with a sheet or a towel on top of their everyday clothes to prevent any injuries.
They target several parts of the body, including palms, feet and even the head.
It is also required for the masseuse and trainees to have positive energy fields before a session to avoid transferring negative energy into the client, Yan Hsu-ling, the manager of Zhongzheng clinic, told LA Times. It will also help the therapists to protect themselves from the negative energy coming from the clients.
The massage costs 1,200 Taiwanese dollars ($40) and could last for over an hour.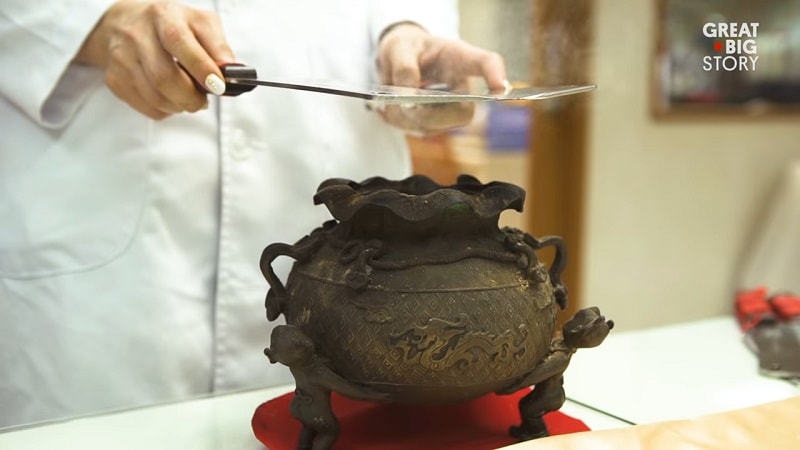 Alleged benefits: Although there is no proven scientific basis for the benefits of knife massage, practitioners believe this could help relieve physical ailments like arthritis and sleeping problems like insomnia.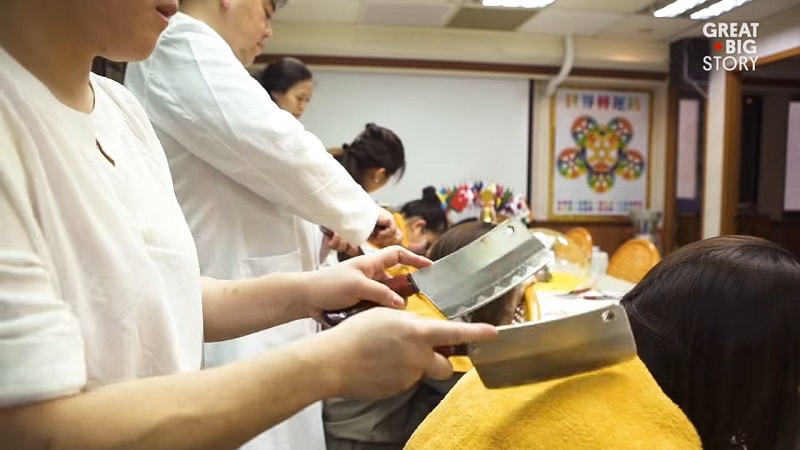 "In practice, there is a blurred connection to Traditional Chinese Medicine [TCM], which really places this in the realm of 'folk medicine' – a hodgepodge of theories, charts and aphorisms that draw on traditional knowledge, but not from a thorough grounding in medical theory that one would expect from a TCM professional," said Michael Stanley-Baker, a historian of Chinese medicine and religion at the Nanyang Technological University in Singapore.