Many people online have suddenly developed a fascination Kim Jong-un's 32-year-old sister, Kim Yo-jong, as rumors circulate about the North Korean leader's health after a reported heart operation.
Unverified reports of Kim Jong-un's health started to surface when he failed to appear at the hermit country's important "Day of the Sun" holiday which celebrates the birthday of his grandfather Kim Il-sung, the founder and the first dictator of Communist North Korea, on April 15, according to Fox News.
Kim Jong-un was recovering from surgery after his operation on April 12 at a coastal resort, reports The Daily NK, an online news site based in Seoul, South Korea that is run mostly by North Korean defectors.
However, South Korean officials have dismissed the reports of Kim Jong-un's health being in danger.
"Kim Jong Un is alive and well," Chung-in Moon, foreign policy adviser to South Korea's president, said. "He has been staying in the Wonsan area since April 13. No suspicious movements have so far been detected."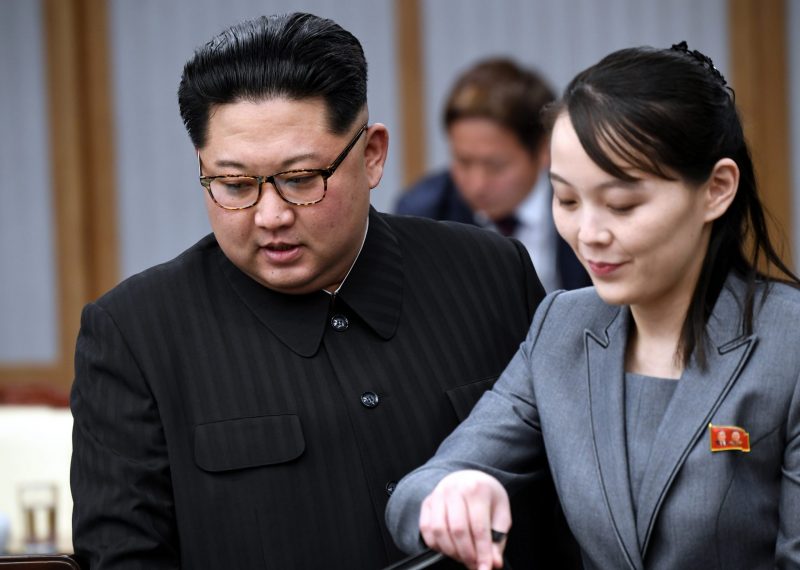 As rumors continue to circulate online, media outlets have now put the spotlight on his sister as the most likely candidate to become the successor.
Who is Kim Yo-jong?
Believed to be born on Sept. 26, 1987, Kim Yo-jong spent most of her childhood at her mother's Ch'angkwang Hill residence in central Pyongyang along with her two older brothers, according to Biography.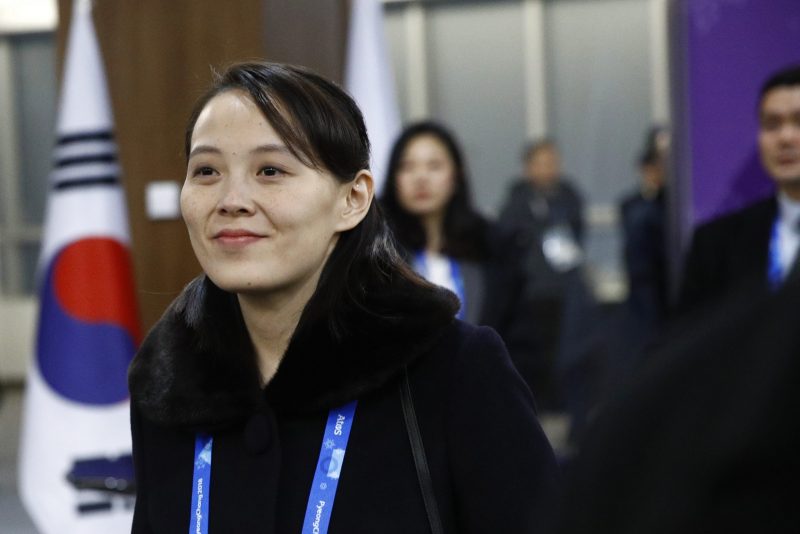 She was then sent to Switzerland to continue her education in 1996 and attended Liebefeld Hessgut public school while living with her aunt and uncle along with a staff of housekeepers and bodyguards. She was later joined by her older brother Kim Jong-un at Liebefeld-Steinhölzli public school where they enrolled under pseudonyms.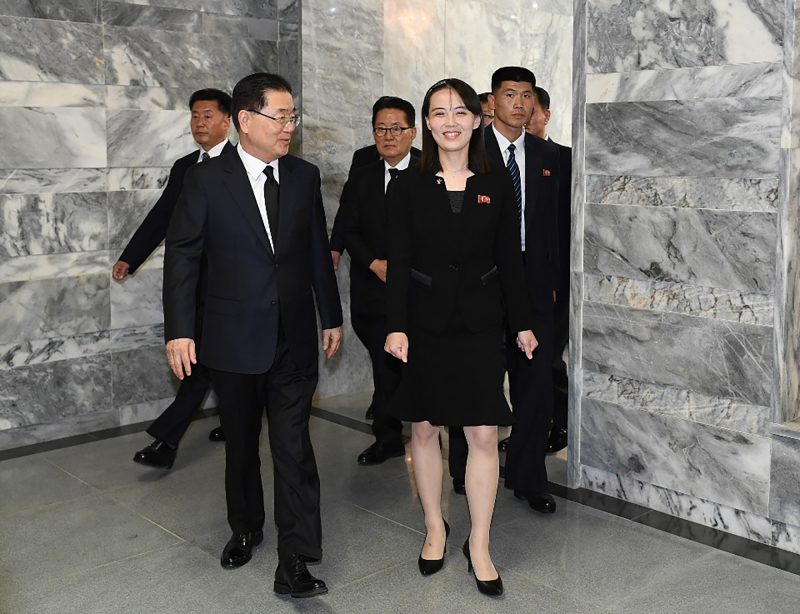 Not much is known about her activities after returning to North Korea in 2000 or 2001, but she joined the Worker's Party of Korea (WPK) in 2007 before eventually becoming the secretariat of her late father, Kim Jong-il, until his death in 2011.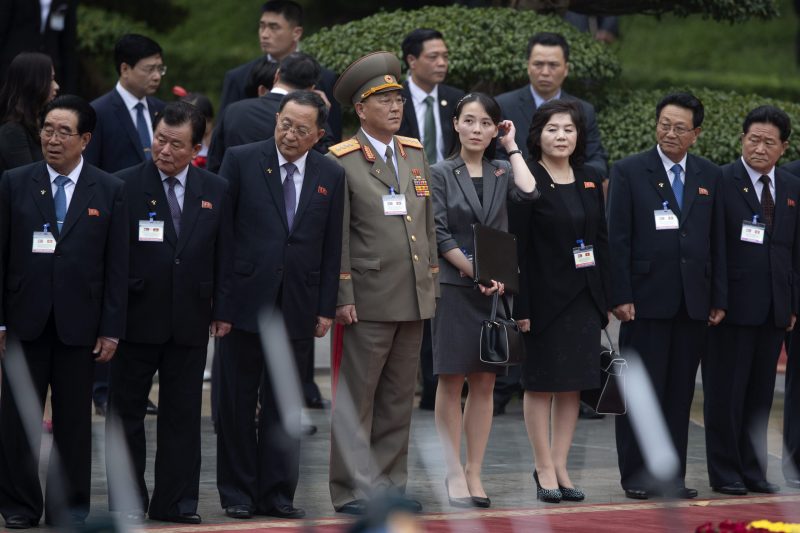 Kim Yo-jong climbed the ranks during her brother's rule as she took charge as the first vice-department director of the Propaganda and Agitation Department in 2014. She also became an alternate member of WPK's politburo, the principal policy-making committee of the country's communist party.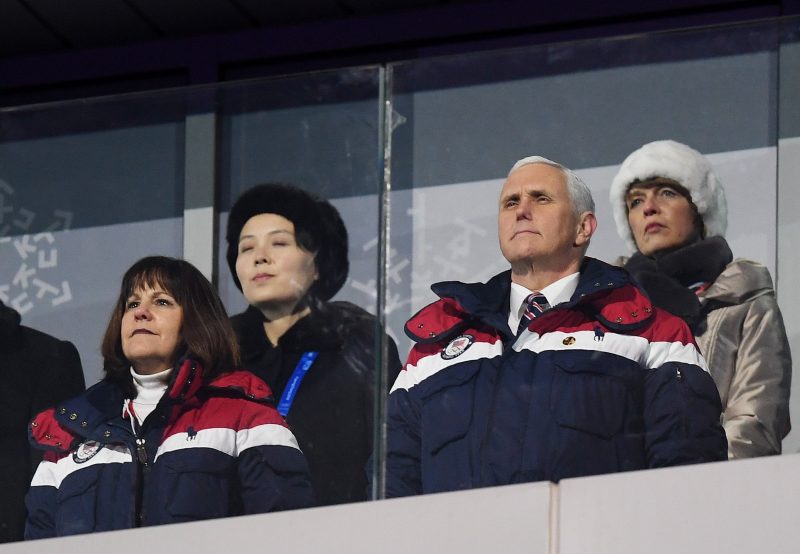 Kim Yo-jong made a highly publicized appearance at the 2018 Winter Olympics in Pyeongchang, South Korea, where she joined her brother. She was also present at the two summits with Donald Trump, The Guardian reported.
Memes and Stans
As a result of widespread coverage of Kim Yo-jong, social media users started to stan, or have an overzealous obsession with, the 32-year-old North Korean politician despite the fact that she was placed on a blacklist by U.S. officials in 2017 for "severe human rights abuses" along with other North Korean officials.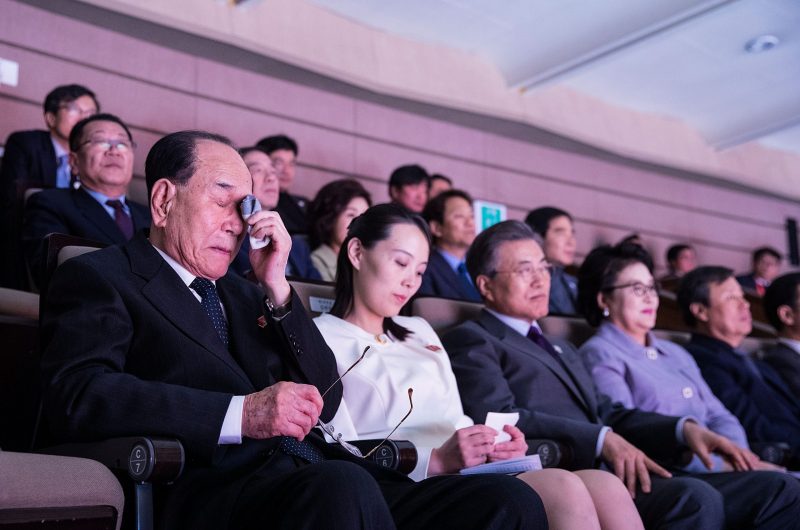 Some of the posts created by users compare the North Korean politician to an anime girl, or in this case, a senpai (an upperclassman who usually mentors an underclassman referred to as kohai), Mashable reported.
e-excuse Kim Yo Jong-senpai

w-would you mind kicking me in the balls?

— Rev says something (@Rev_says_desu) April 25, 2020
In another, a user posted an edited image of the politician who is running while biting a piece of bread — an image of Japanese girls usually portrayed in anime series.
'Kyaaa! I'm late for the public executions of dissidents desu~! uwu' pic.twitter.com/WALtFMln5h

— lvl 96 alliterate illiterate (@SearsRowbuck) April 22, 2020
North Korean Generals: "where is the Supreme leader?"
Kim Yo Jong: "UWAAAA! I'm going to be late"
*Bursts out of the door* "Trump-kun you b-b-Baka!!!"

Buckle up bois, we all Juche-simps now
♡ ♥ ❤ #KimYoJong pic.twitter.com/BFUwmJdLXZ

— TRANSHUMANIA (@TranshumaniaR) April 27, 2020
Ardenlolo, an illustrator, created this work showing Kim Yo-jong as an anime girl with the bread in her mouth.
"Hi, My name is Kim Yo Jong and I'm late for my first day as a dictator"

* *

===
Patreon:https://t.co/ZQ3xB8khR9

Commission:https://t.co/WxBF3McxPz

#KimYoJong #KimJongUn #Fanart pic.twitter.com/326EqP2yJa

— Arden commissions closed (@ardenlolo) April 26, 2020
Fan cams of the North Korean supreme leader's sister have also popped up.
K-POP group's 'DPRK' lead singer Kim Yo-Jong made her solo debut yesterday! Since then she gained 280B streams on Spotify and 300B more on Apple Music making her the only artist in history to do so! Kim thanks her fans for streaming and she assures them there is more to come! pic.twitter.com/ZDjIAdteFZ

— bamb/my sawayama era (@oligozaharid) April 26, 2020
Kim Yo Jong Fancam We STAN a dictator Queen pic.twitter.com/pLCRGJVUJO

— RDF Bamba (@bambabtw) April 26, 2020
Behind every powerful man, is a woman. Kim Yo-Jong has been chasing the bag all along queen tings.

Ps. Don't make my first fancam flop#KimJongUn #KIMJONGUNDEAD pic.twitter.com/OaVwQ2cGHi

— mario's naughty brother (@luigimelekrause) April 25, 2020
felt like the new girlboss of north korea kim yo jong deserved a fancam so I made her one pic.twitter.com/vNf2dFNWiN

— david france hater (@dykeprivilege) April 25, 2020
She was also likened to Azula, the princess of the Fire Nation and younger sister of Zuko, from the Nickelodeon show "Avatar: The Last Airbender."
fuck it, kim yo jong fancam pic.twitter.com/p689ZcAgDp

— cedric (@cedixcx) April 26, 2020
Kim Jong-Un's sister and potential successor Kim Yo Jong is definitely giving me the vibes pic.twitter.com/91U5syshzS

— Blooming Indigeneity (@JordenRevels) April 26, 2020
Kim Yo Jong is basically Azula and I am scared. pic.twitter.com/D8ddw5X4a8

— E. (@badubosoms) April 26, 2020
People are fucking comparing Kim Yo Jong to Azula from Avatar and it's driving me up the god damn wall. pic.twitter.com/jYPIkBsXSu

— Monoklown3Q2 (@Circushellspawn) April 25, 2020
Not Everyone is a Fan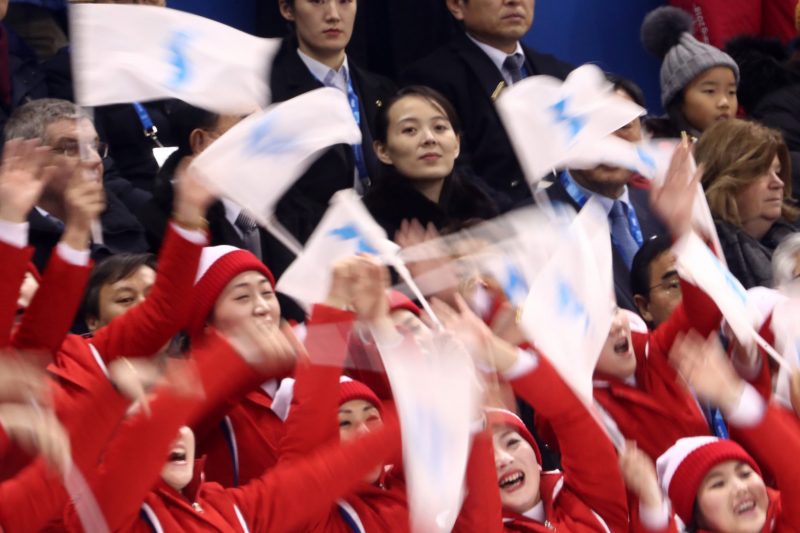 While some people are jumping onboard the Kim Yo-jong hype train, others are strongly pointing out that she is the same as her brother and his predecessors.
Be careful what you wish for when it comes to Kim Jong Un.

Kim Yo Jong is the director of North Korea's "Propaganda and Agitation" department — the driving force behind the propaganda that promotes her brother as a heroic leader. She'll be worse. pic.twitter.com/yMTu0igpv4

— Alana Mastrangelo (@ARmastrangelo) April 26, 2020
For those celebrating Kim Yo Jong as some "feminist icon" because she might be the next leader of North Korea:Take time and realize her & her family's power relies on death camps, firing squads, torture, mass starvation, & a totalitarian state, etc. to hold power. #KimYoJong

— Justin Saba (@SabaJustin) April 26, 2020
people are sitting around calling kim yo jong a queen or a power lesbian and comparing her to azula and making fan cams of her she has been complicit in the oppression, starvation, torture, and state of terror that has been imposed on the north korean people she's fucking evil

— shakthi !! (@makibaras) April 26, 2020
So let me get this straight

the new leader of North Korea, Kim Yo Jong, is being gawked over because she has a nice face

the sister of Kim Jong Un, is "feared" and "respected" and was the head of propaganda (if I remember correctly)

what the hell is wrong with you people pic.twitter.com/QwGzJfzMHi

— ProfessorT (@ProfessorT_) April 26, 2020
Feature Image via Getty