An 8-year-old boy from Vancouver, Washington has cleared the students' lunch debt in his school and six other nearby schools by selling handmade key chains. 
Keoni Ching of Benjamin Franklin Elementary made the remarkable gesture as his way of celebrating the "Kindness Week" event at his school. 
To help his schoolmates, Keoni told CNN he decided to make key chains since he loved doing them anyway. 
"I love key chains," he said. "They look good on my backpack."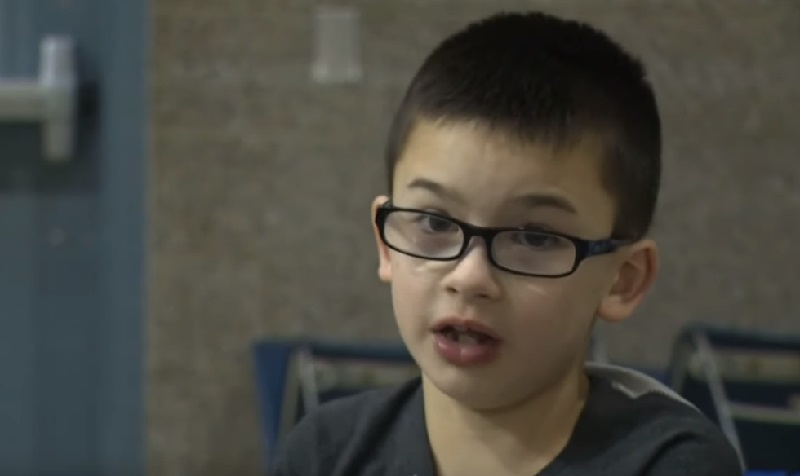 With some help with his parents and grandparents, Keoni started creating key chains which they then sold for $5 each.
All in all, Keoni made over 300 key chains. It did not take long for Keoni to raise $4,015, which was enough to pay for the lunch debt of students from his school and six others.
When Keoni's key chains and his admirable cause emerged online, it became viral and orders started coming in from all over the country.
"We have sent key chains to Alaska, Rhode Island, Minnesota, Arizona, all over the country," April Ching, Keoni's mother, was quoted as saying. 
She narrated how one of the buyers was a  lady who wanted $100 worth of key chains that she would just hand out to people. There were also several buyers who paid $100 for just one key chain. 
"It was absolutely amazing how much support the community showed for his whole project," she added. 
Following the successful campaign, Keoni delivered the $4,015 check to Franklin Elementary. 
From the amount, $500 will be used to pay off the current lunch debt and another $500 will be allocated for any future debt incurred by the students.
The rest of the money will be distributed to six other nearby schools. Each school will get $500 to clear their own lunch debts.
According to Franklin Elementary Principal Woody Howard, Keoni's gift will go a long way in lifting part of the burden off some families. 
"Lunches here are about $2. But if you have two or three kids and for whatever reason, you've missed (paying for) a week of lunch or breakfasts, that adds up pretty quickly," Principal Howard said. "This type of a gift takes a little bit of pressure off of your family."
Feature Image via KGW