A Japanese man has been making waves in social media for performing unusual party tricks, the most popular of which involved a tablecloth, some kitchenware and his naked body.
Kazuhisa Uekusa, 29, has videos of himself lying naked on the floor with nothing but a silk cloth and a cup and saucer on top of his private parts.
Uekusa does the trick by removing the cloth abruptly so that the cup and saucer stay in place.
扇風機で危険なテーブルクロス引き pic.twitter.com/42PNfqA6oD

— ウエスP (@uespiiiiii) July 15, 2017
He used an electric fan to whip the cloth off in one of his videos, which raked at least 49,000 retweets and 66,000 likes on Twitter.
Uekusa, a comedian who lives in Japan's Saitama Prefecture, told BuzzFeed News that the tablecloth stunt was originally for a gag TV show. One of his videos, however, was excluded from the program, so he posted it online so that it wouldn't go to waste.
【危険なテーブルクロス引き】 pic.twitter.com/NSLkrsCLcO

— ウエスP (@uespiiiiii) June 10, 2017
Little did he know that the hilarious clip would gain so much attention. From there, he knew what he had to do:
"There was a little bit of good reaction, so I uploaded several more videos, and I became like this."
掃除機で危険なテーブルクロス引き pic.twitter.com/OlyAQTNw1z

— ウエスP (@uespiiiiii) July 1, 2017
Uekusa said that each video takes about two to three hours to film, noting that the stunt with the electric fan was the most difficult because "the fate is all up to the fan, not me lol."
"I guess the trick is to find a place where you can stabilize your cup, and find the best position to pull the cloth in the best direction," he added.
Netizens were confused the first time watching Uekusa's antics, but soon enough, his videos were shared across multiple social media platforms.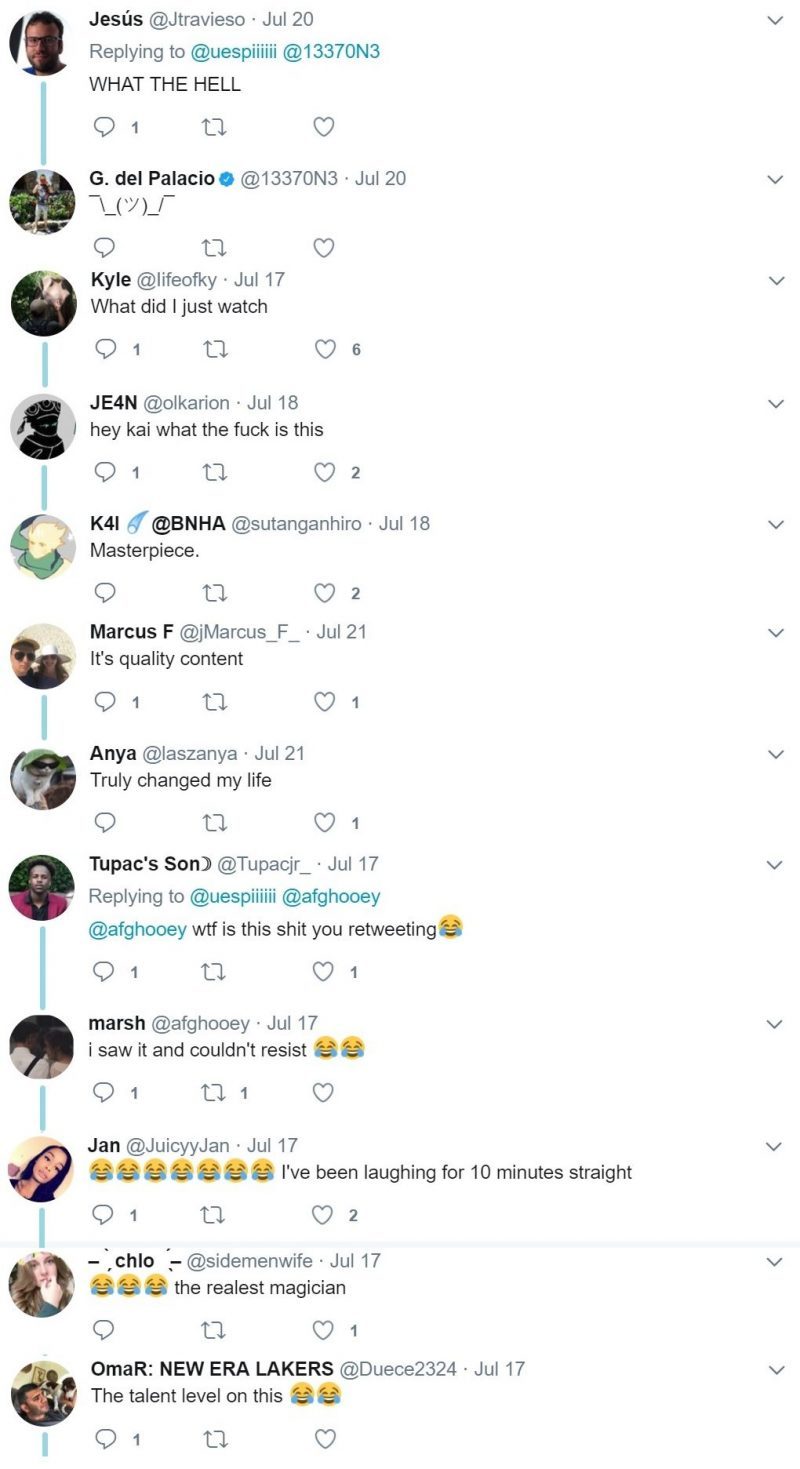 If you're still doubting Uekusa's talent, check this out:
逆立ちでテーブルクロス引き pic.twitter.com/84oS7JorE7

— ウエスP (@uespiiiiii) July 15, 2017
You go, man!