A video of the Kardashian children performing a haka dance has been accused of cultural appropriation this week.
The video was first posted by Scott Disick, Kourtney's ex-husband, on his Instagram Stories (@letthelordbewithyou) last Sunday.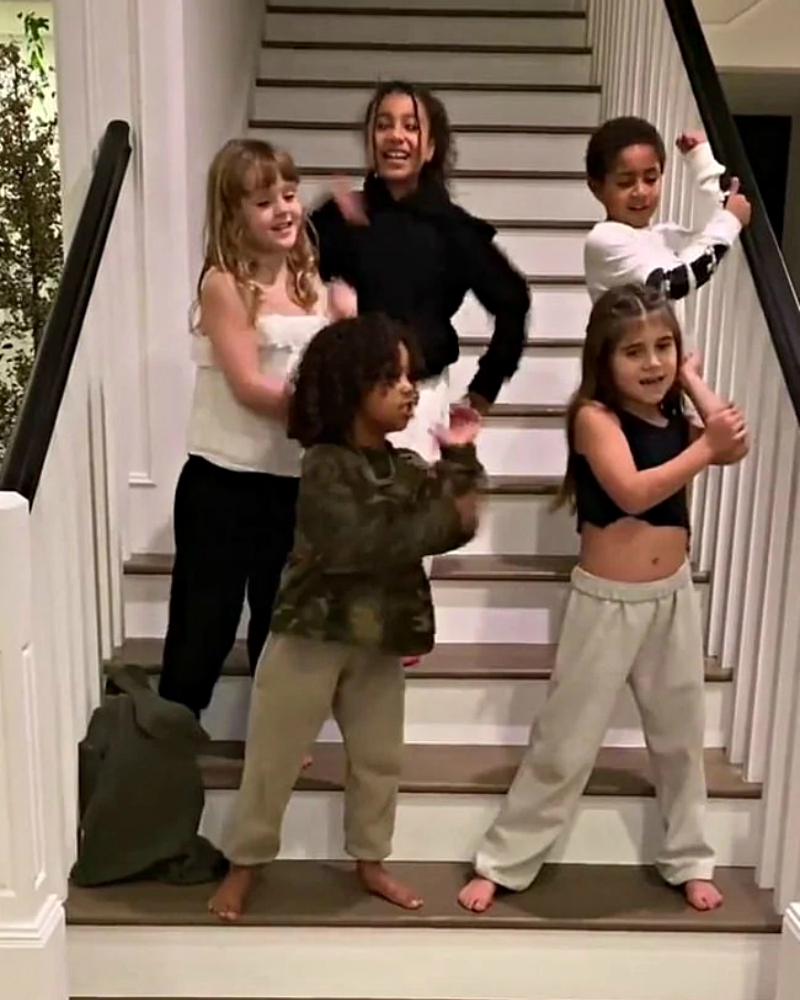 Disick's post coincides with the ongoing #HakaChallenge trend on TikTok. However, it's unclear if the video was filmed for this purpose.
"TikTok ya don't stop. Ain't got nothing on us!" Disick wrote in the caption.
In the video, Kim and Kourtney's kids dance to Ngati Toa's "Ka Mate," a Māori haka dance popularized by the New Zealand rugby team All Blacks.
In 2018, Jason Momoa performed the same haka at the Hollywood premiere of "Aquaman," along with other cast members.
While the Kardashian children received some praises for their performance, many Kiwis took offense in Disick's caption, as well as the notion that most participants in the #HakaChallenge are not really learning about the tradition.
That, critics say, is cultural appropriation.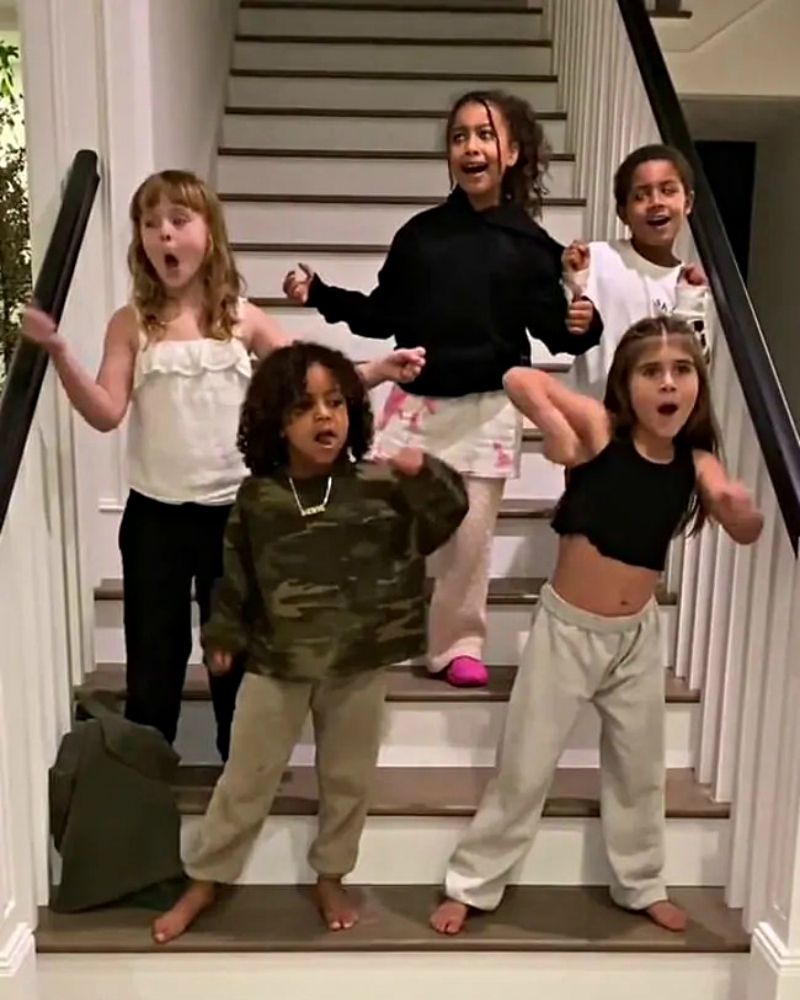 "Why is it people feel the need to give their interpretation of the haka on any form of social media — TikTok, Facebook, Instagram, whatever?" Tania Ka'ai, a Māori cultural advisor, told Newshub.
"None of them really seem to pay respect and homage to the haka — the least of which is the Kardashian children, in my view. Despite all the positive feedback about their pronunciation and execution, it still doesn't address the issue of why do it in the first place. It's still cultural appropriation."
Māori don't need to appreciate or be happy with the Kardashian kids doing the haka. White people need to stop telling Māori to "just be happy people are taking your culture in." Gurl shut up, it's appropriating culture and the Kardashians are infamous for it.

— Shaneel Lal (@shaneellall) December 13, 2020
tw // cultural appropriation, racism

idk if this is old news or not but just saw that the kardashian kids did the haka and said it was a tiktok dance yaaaallll if i see the maori culture turned into a fucken tiktok dance im going to lose my fucken shit (cont)+

— michelle | semi ia (@michelledjarin) December 15, 2020
The Kardashian-West-Disick kids doing the haka is super awkward and a big no-no. My culture is not a damn #TikTok trend.

— Brodie Neves-Taylor (@brodiesaurusrex) December 14, 2020
Why the fuck are the Kardashian West Disick kids doing a haka on Scott's story? That feels wildly inappropriate?

— Becky (@Becky5SOZ) December 13, 2020
This is so fucking disgusting. My culture is not your fucking trend. I've officially lost all respect for America. STOP BEING DISRESPECTFUL YOU UNCULTURED IDIOTS.#TikTok https://t.co/qyvXuE0Q5v

— Jaylyn Jean (@JaylynJean) December 14, 2020
Māori Council executive director Matthew Tukaki believes it is good to promote Māori culture online. Still, he wants to know the Kardashians' intentions.
"On the one hand, it's a great thing. On the other hand, I would love to have a conversation with them about what the haka means and what motivated them to do it," Tukaki told Star News. "It has to be done with true intent. It's not just something that's good for Instagram or social media."
Others defended the Kardashian children and thought they actually pronounced Māori words well.
"I thought the Kardashian kids doing the haka was cute. They weren't laughing at it. They enjoyed themselves. It felt like appreciation in this context. They pronounced most of the words better than half the people I know do," one Twitter user noted.
I thought the Kardashian kids doing the haka was cute. They weren't laughing at it. They enjoyed themselves. It felt like appreciation in this context. They pronounced most of the words better than half the people I know do.

That's just me tho ✌🏽

— livi – law school drop out 💚 (@_snozzberry_) December 13, 2020
Just read that Kim Kardashian has been accused of Cultural Appropriation cause she put a video up of her kids doing the Haka. What the fuck is this world coming to? Kids all around the world see the Haka and try to imitate it because they see it as fun! They're kids ffs!

— Ryan (@RyanTLlewellyn) December 14, 2020
Some people are actually just so sensitive! Can we just for once acknowledge that they know the Haka ? The only thing that would out of line was if the Kardashian kids mock the haka , lets just appreciate they the Māori culture has reached America! Sheeeesh!

— Zoel (@Queenofkinggggs) December 14, 2020
How is the kardashian kids doing the Haka insulting? They are KIDS having some fun. Better not see anyone dancing to head, shoulders knees and toes because I'll be TRIGGERED. Social media literally ruins fun, people are allowed to do cultural things without it being racist SMH

— Elisha Goodall-Walton (@GoodallElisha) December 14, 2020
Can people leave the Kardashian kids alone? Attacking them because of the Haka dance is one of the reasons why kids are so prone to online bullying and harassment. You can give the Kardashian family some education, on it – without the need to attack their kids.

— Christmas Fairy is coming to town 🎄⛄🧚‍♀️ (@Queen_Larios) December 13, 2020
Feature Image Screenshots via @letthelordbewithyou