Japanese-born artist Joji just reached the #1 spot in Billboard's R&B/Hip-Hop Albums chart with his freshly launched "Ballads 1" album under New York-based media company 88rising.
The album, which was first released on Oct. 26, made the top spot in the Billboard category for the week of Nov. 10, according to Billboard.
Joji announced the amazing achievement through his Instagram post with a caption that reads: "CAME A LONG WAY BABY. 3X CARDBOARD. 7X STYROFOAM WE LIT. THANK YOU FOR THE CONSTANT SUPPORT I LOVE U GUYS."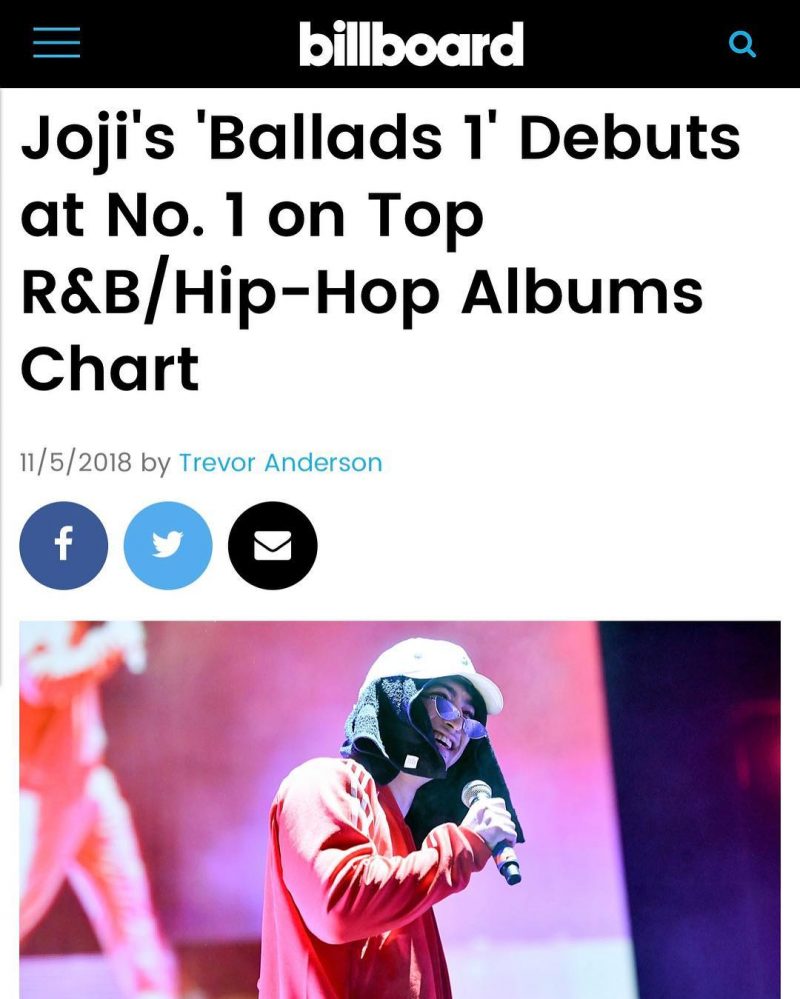 "I was eating a thin slice of cheese when I received this news. I smiled and swallowed the cheese. A big thank you to the fans who constantly support. Take care of the environment," Joji said in a statement, High Snobiety reported.
HISTORY MADE. Joji is the first artist from Asia to top the Billboard R&B/Hip-Hop charts. We couldn't be more proud. pic.twitter.com/dwHohSrfbc

— 88rising (@88rising) November 5, 2018
Included in the album is Joji's popular single "Slow Dancing in the Dark" that, as said in Billboard, was able to hit the number 8 spot on the Hot R&B Songs chart in September. It also earned about 45.1 million on-demand streams in the United States since it was first released September 12.
Featured image via Instagram / sushitrash