John Cena is winning praises outside the WWE ring after professing his love for a famous chili sauce in fluent Mandarin.
The sauce, Lao Gan Ma (or "Old Godmother"), is a household name in China, sold in local supermarkets, and exported to more than 30 countries around the world.
In a video posted on Weibo, Cena describes how much he loves the sauce, saying that he puts "a lot" of it on his broccoli.
"Hello Weibo, I'm currently shooting a movie and now I'm on my meal break. I can't use my mobile phone while shooting so I'm filming this because they gave me Lao Gan Ma," Shanghaiist quoted him as saying.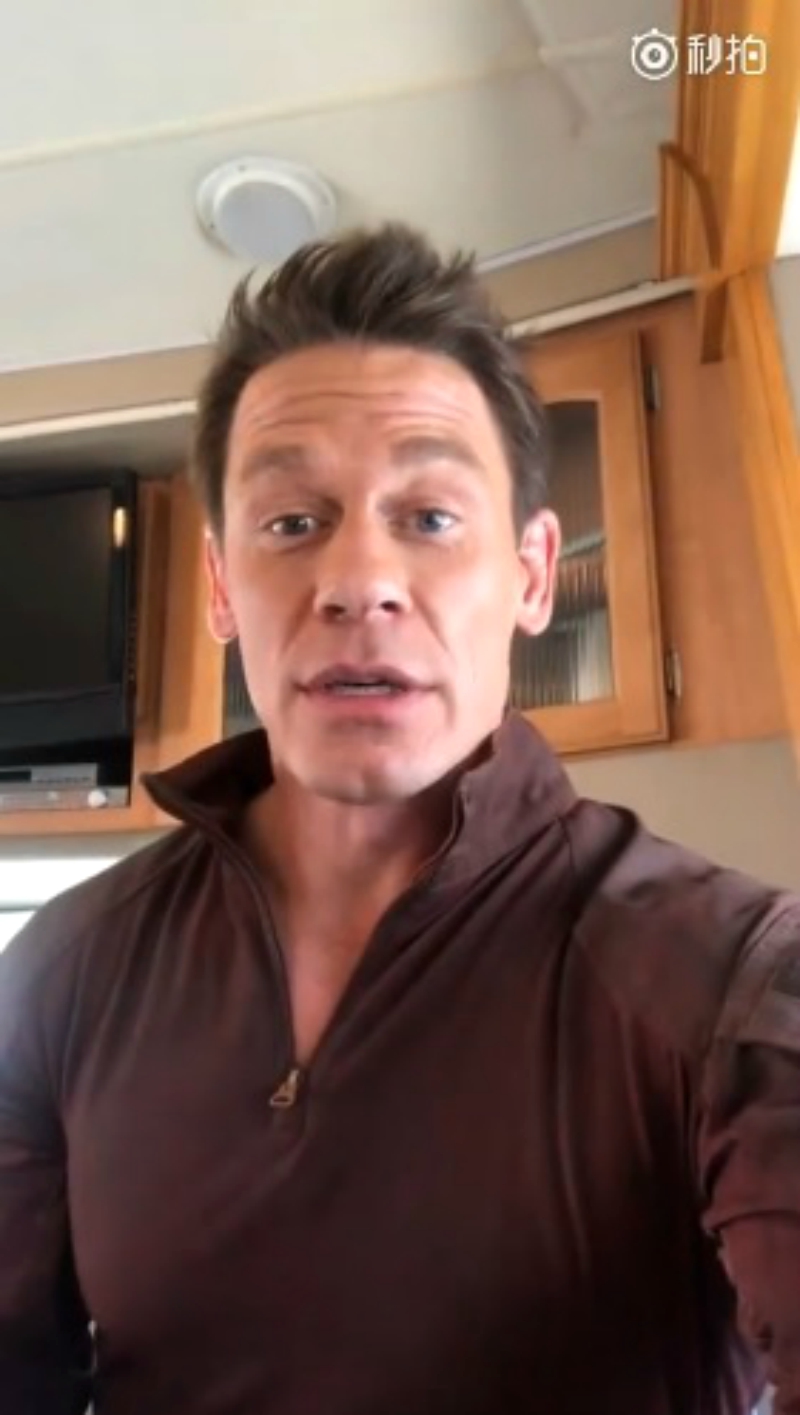 "I wasn't familiar with Lao Gan Ma but the Chinese said this is a very good chili sauce. So now I put a lot of Lao Gan Ma on top of broccoli."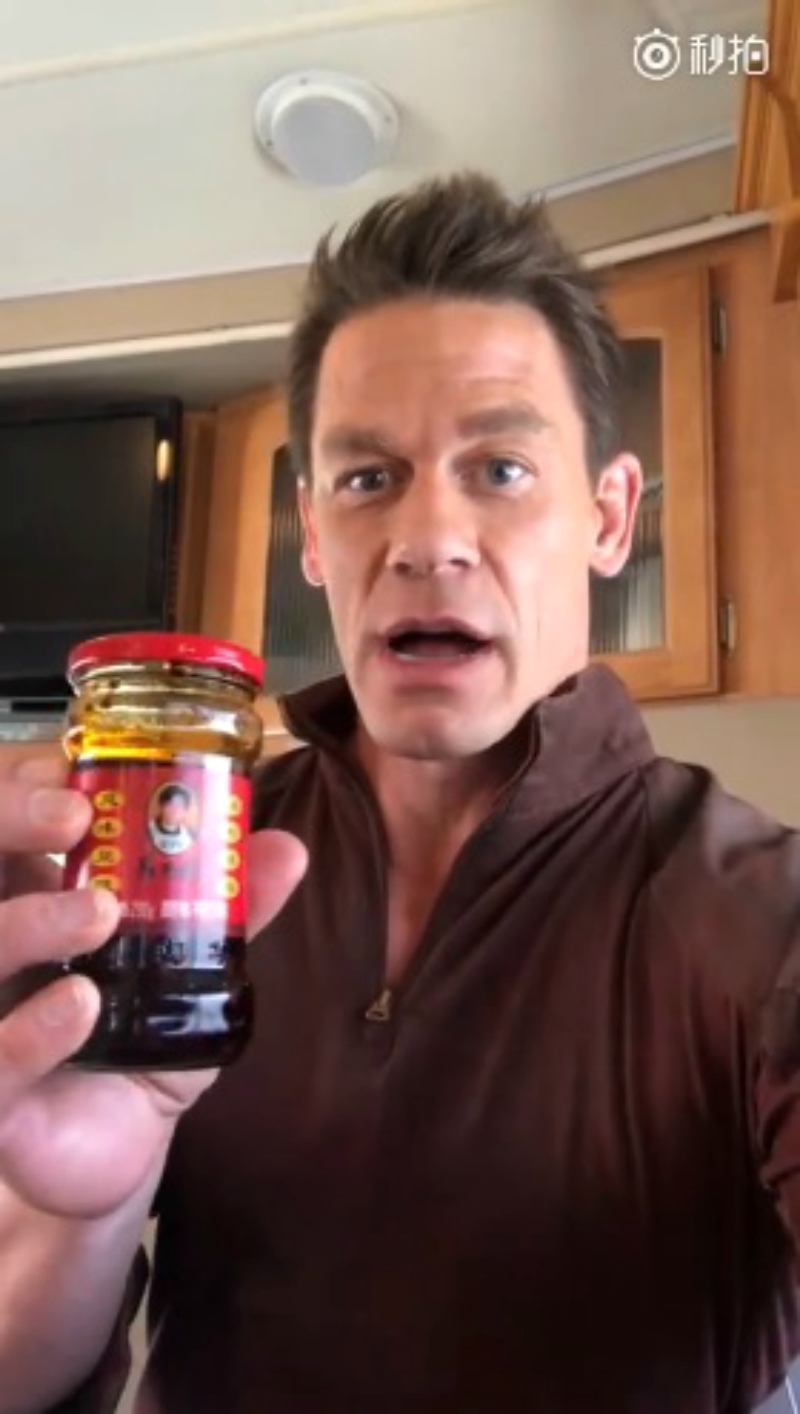 Cena is in China to shoot "Project X," an independent action-thriller co-starring Jackie Chan. He also appeared in WWE Shanghai last month.
The pro-wrestler pointed out that he was not being paid to advertise Lao Gan Ma — but he only really loves it and tries to embrace Chinese culture.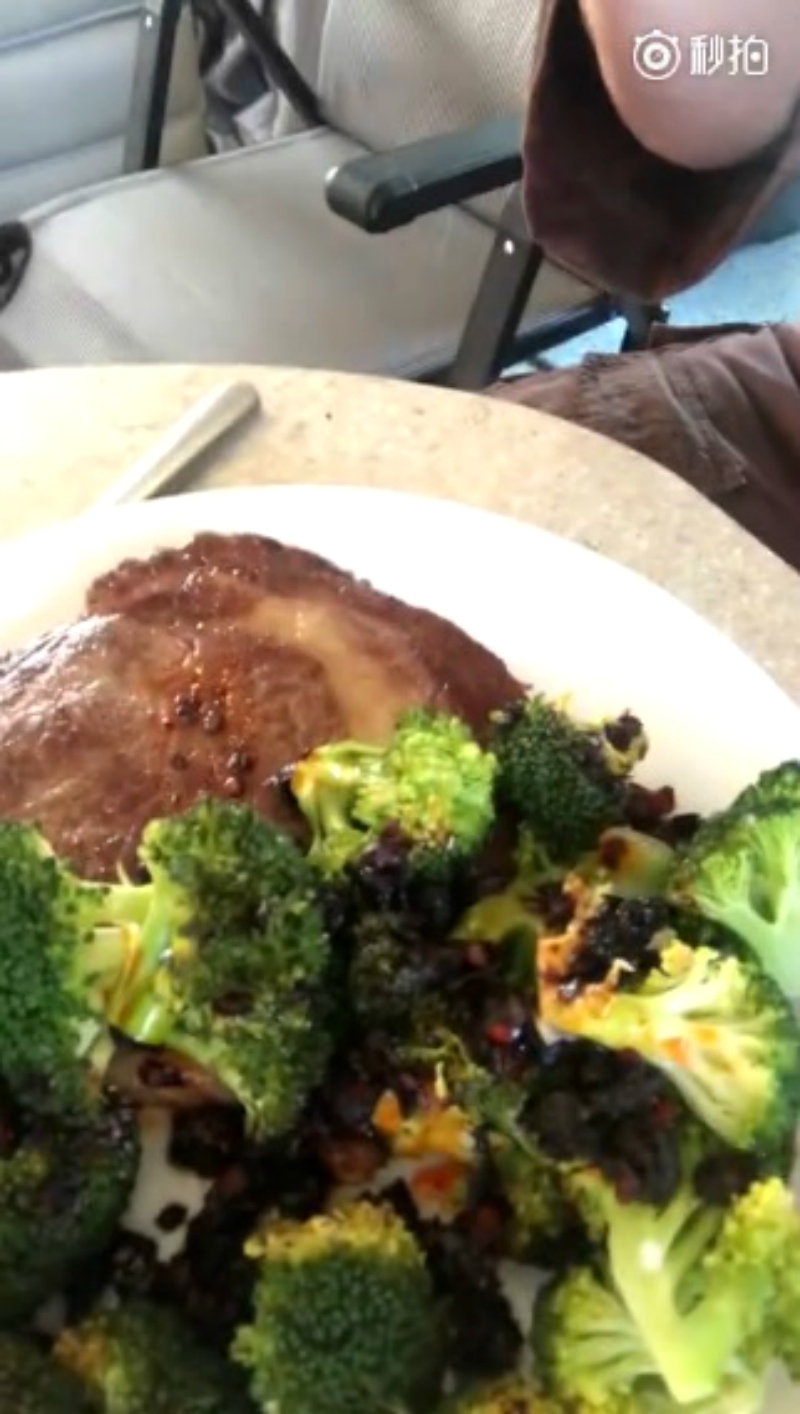 "This is not an advertisement. I don't have any relationship with Lao Gan Ma. But I think a lot of Chinese like this, I'm trying to embrace Chinese culture.
"A lot of Chinese say Lao Gan Ma is part of Chinese culture, so I eat Lao Gan Ma with broccoli everyday. Really, really good. I really like it."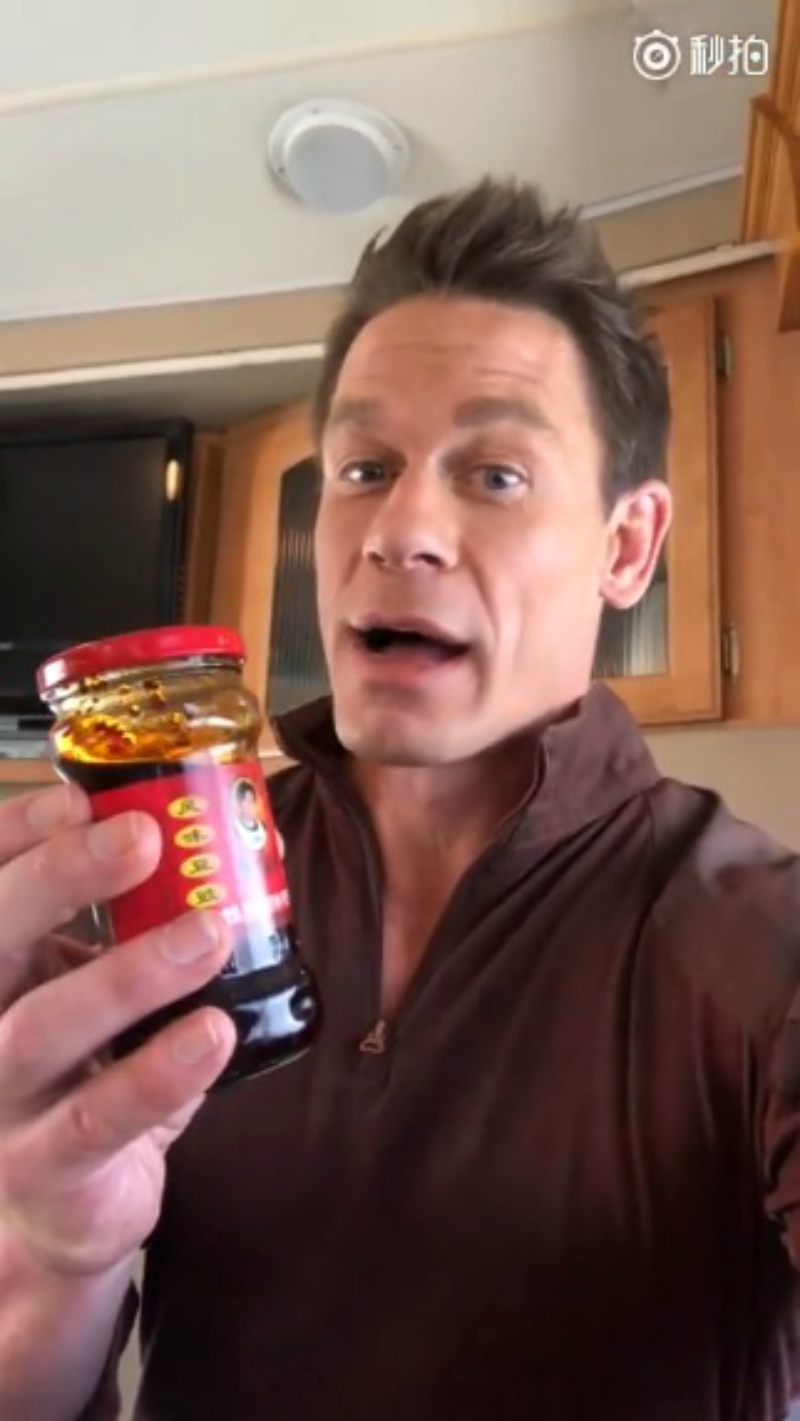 Viewers were easily impressed with Cena's Chinese language skills. For those who may not know, the 41-year-old wrestler started learning Mandarin when WWE sought to break into the Chinese market some years ago.
At the time, Cena learned the language as best as he can, but it was only until recently when people started noticing his efforts.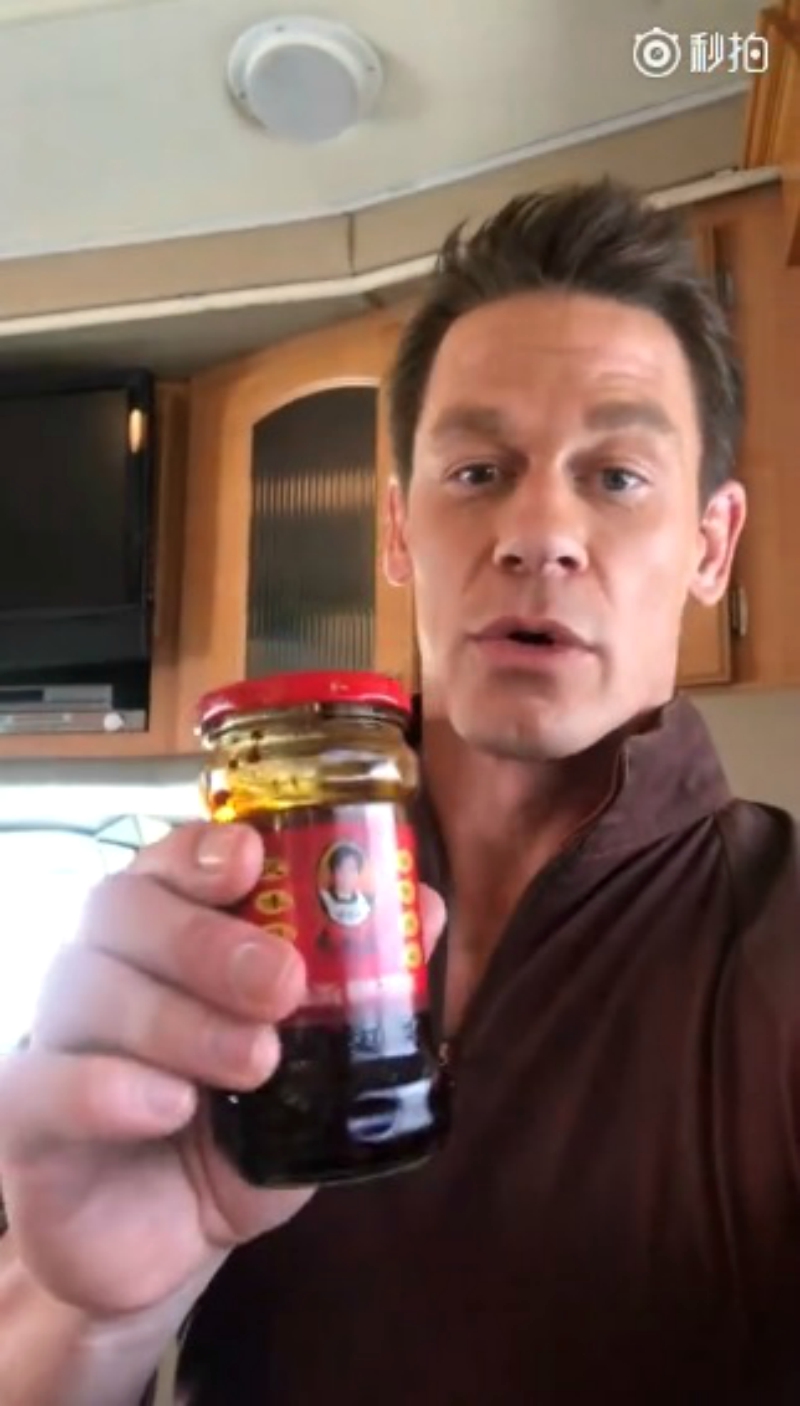 In June 2016, Cena shocked reporters at a press conference when he spoke in nearly flawless Mandarin.
He has since denied the idea that he was already a Mandarin expert, but confessed to being "obsessed" about learning it.
"[I] started wanting to learn Mandarin to get our global company to be a true global company," he told the Straits Times. "[But now I'm] fascinated with the language and has become obsessed with trying to learn it."
"So, on the days when I want to just cruise through Instagram, I have to tell myself that would be fun, but do it after half an hour's worth of cards. And I try to listen to podcasts and watch CCTV. I just try to immerse myself in the culture as much as I can."
Images via Weibo / @RealWWEJohnCena