A local board member of the Screen Actors Guild-American Federation of Television and Radio Artists (SAG-AFTRA) has resigned after posting a meme that portrayed Joe Biden as a Chinese caricature.
Until this week, actor John Mitchell served on the elected board of the union in Philadelphia, which represents around 3,000 professionals.
Mitchell posted the meme shortly after Biden's inauguration. It introduced the 46th U.S. president as "Sum Dum Fuk" and featured elements such as a dragon and China's flag. 
Mitchell was immediately accused of anti-Asian racism, but he defended the meme as "satire." He also maintained that it was "not meant to be against anyone other than this administration," according to the Philadelphia Inquirer.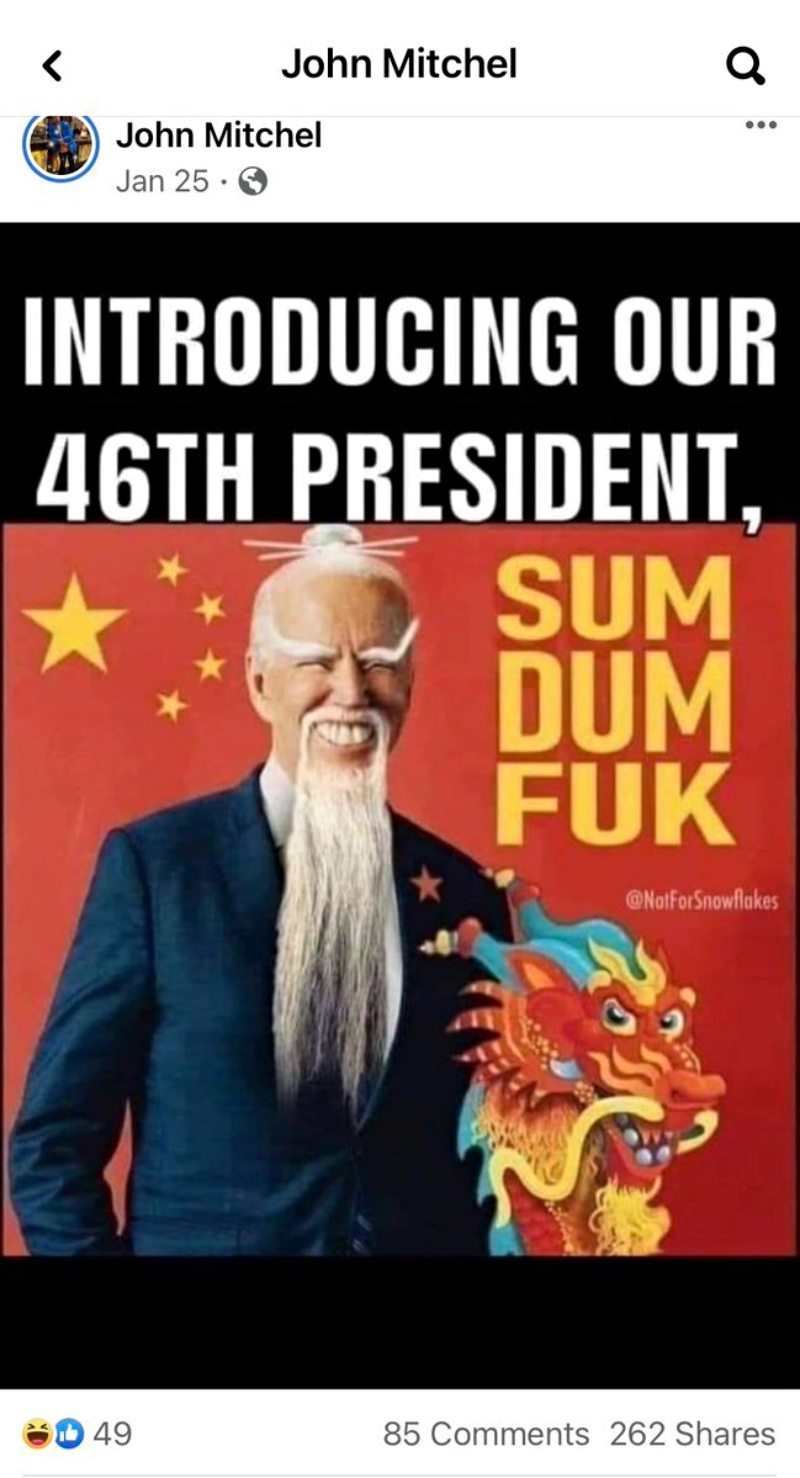 The public backlash forced Mitchell to resign from his position as a SAG-AFTRA member. In a statement, a spokesperson said that although SAG-AFTRA respects the right to free speech, local board members are held "to a higher standard."
"The Local Board will now fill his spot with a union member that better reflects the diversity of our union. This incident is not reflective of who we are as a union and will not slow our work to achieve a more just society," the union said, according to the Philadelphia Business Journal.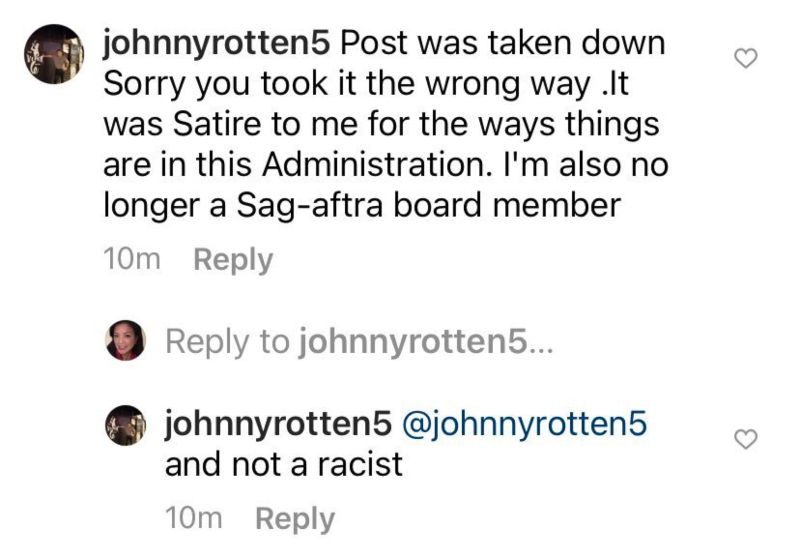 Denise Nakano, a Japanese American anchor at KYW Newsradio who is also a member of SAG-AFTRA, criticized Mitchell's actions in a Facebook post on Tuesday.
"At a time when Asian Americans face an increase in hate crimes," she said, "how is this board member still allowed to serve on the board of a union that supposedly holds sacred — democracy, truth, respect for our fellow Americans of ALL races and faiths?"
Trang Do, a Vietnamese American anchor at CBS Philly, encouraged fellow SAG-AFTRA members to speak out against racism, "I will not allow this behavior to go unchecked and neither should anyone else."
The outrage caused by Mitchell's meme comes as Asian Americans — notably older members of the community — increasingly become targets of violence.
Feature Image Screenshots via Denise Nakano (left) and John Pallotta Studio (right)