People of Asian descent have historically had a hard time finding glasses that fit them. Why? Because most of us have narrow and/or low nose bridges and other different facial features compared to other ethnic groups.
"Asian individuals tend to have more of a flatter face with the cheekbones very projected compared to the typical European," Mark Hubbe, assistant professor of anthropology at Ohio State University, told QZ in 2013.
"A low nose bridge and high cheekbones make it difficult to find glasses that sit on the face properly," fashion blogger Victoria Hui told Mic in 2016. "I find that frames always hit my cheeks before they have the opportunity to settle onto my nose bridge."
Renowned Korean-American comedian and actor Margaret Cho penned a blog post in 2004 detailing her frustration of buying glasses that fit her.
"My Korean roots are very evident in my face so I went to Koreatown where I hoped to find glasses that could meet at the bridge of my nose. I failed miserably. Not only did they not have the glasses required to improve my eyesight, the bridge question was never resolved. It seems that many of the Asian makers of fine optical accoutrement do not take into account their own physical heritage. Every pair, Eastern or Western felt uncomfortable, slid down my face," Cho wrote.
As more Asian customers become more vocal about their needs, many companies have come forward to offer glasses that better fit Asian facial features, sometimes calling it the "Asian Fit."
Recently, we had the pleasure of doing a paid collaboration with JINS to promote their version of "Asian Fit" glasses, which they call "Alternative Fit Frames."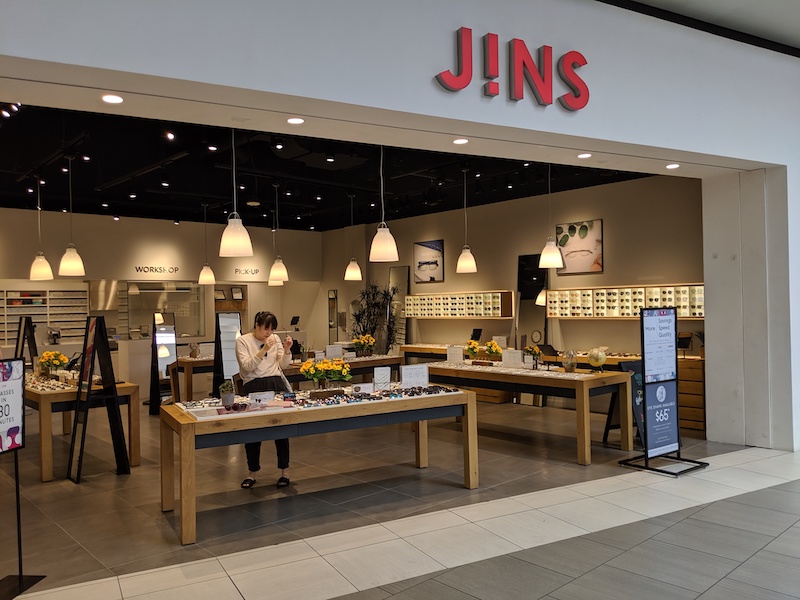 I stopped by one of their stores in Torrance, California at the Del Amo Fashion Center. When I arrived, LA District Manager Paula Sun was there to greet me and began by giving me some background info on the company.
JINS was founded in Japan and has expanded to the U.S. offering a wide variety of glasses that not only cater to standard fit but also fit comfortably on those with low nose bridges, typically those of Asian descent.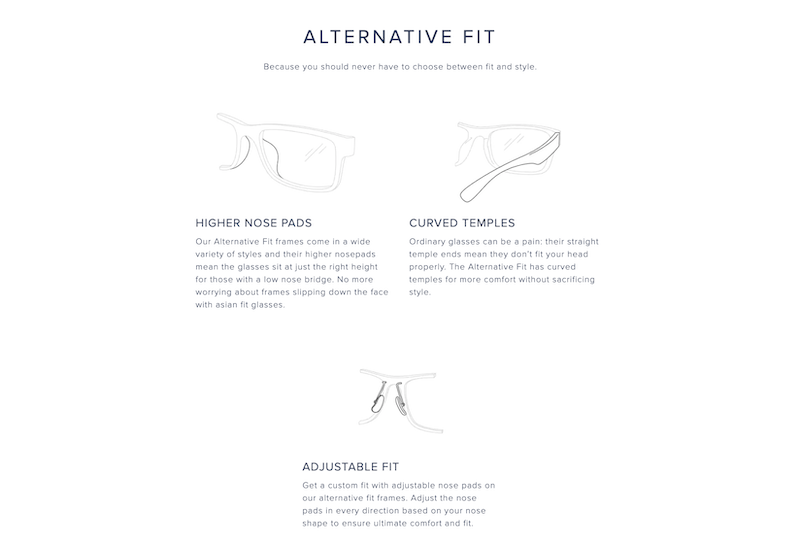 "Typical Asians have lower nose bridges like me, so we need the extra support," Sun said. "When wearing glasses, your cheeks shouldn't touch the frame or your eyelashes."
"When I wore normal glasses, every time I smiled, it would push the frame up, so that is not a good fit," she added.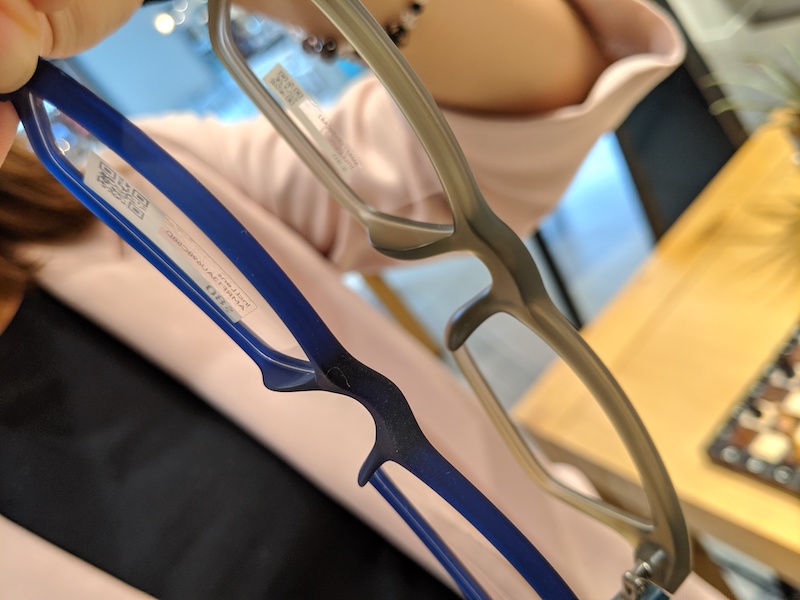 The store is beautifully designed and minimalist — it's like Marie Kondo came and designed the whole place herself.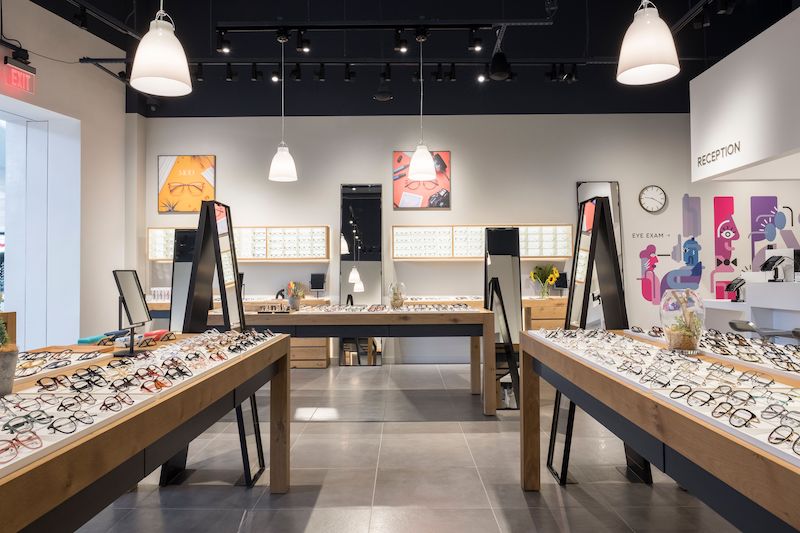 Glasses frames start as low as $60 with lenses included. The price you see also includes high-index lenses, UV-coating, and anti-glare coating.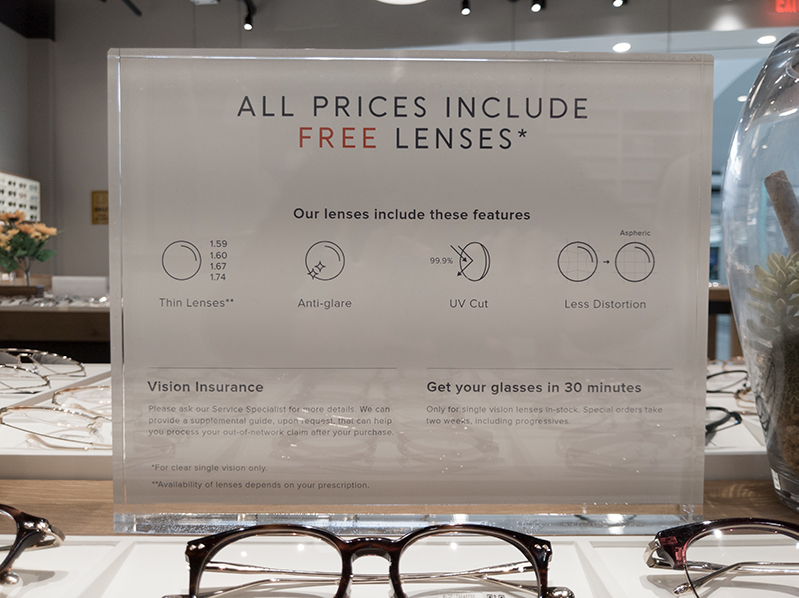 Blue-light blocking computer glasses? Polarized lenses? Yes, please!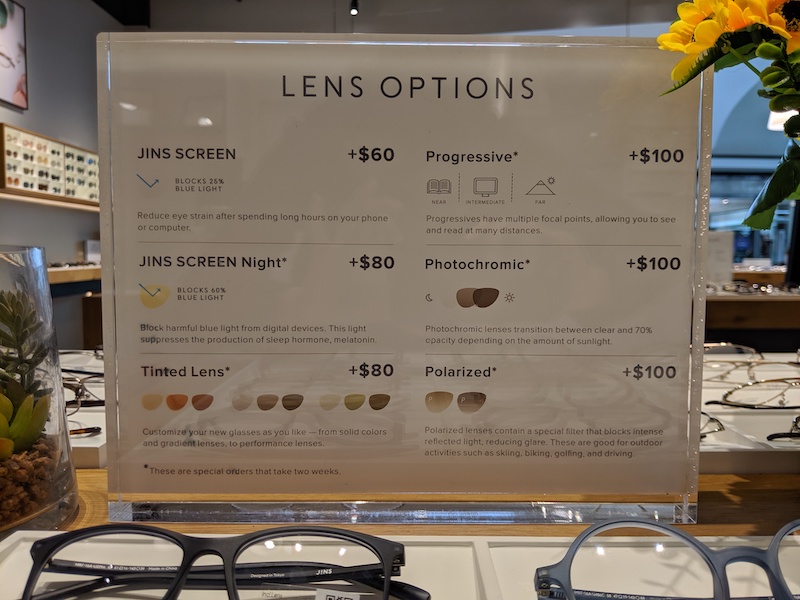 For those who need an eye exam, select JINS stores have a third party optometrist working on-site that is available for appointments and walk-ins.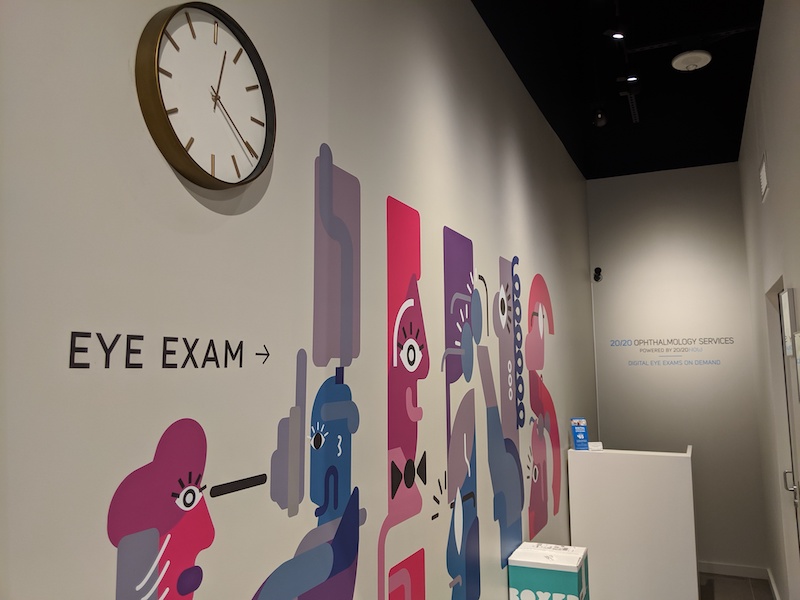 The Del Amo JINS Store has 720 styles to choose from and I enjoyed trying on different frames. Luckily for me, I don't have the same problem many Asians may run into, so I could select any frame in the store.

Once I found the frames I wanted, store associate Neil began crafting my lenses.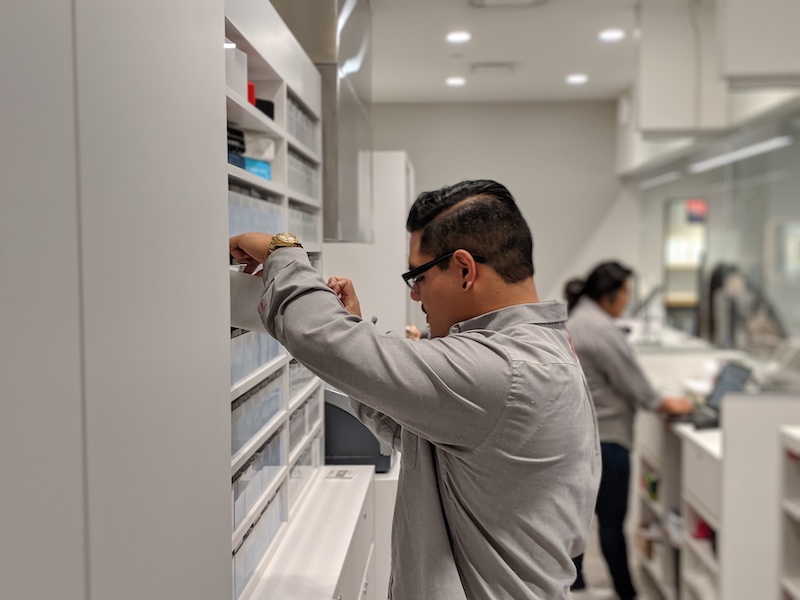 They have most prescription lenses in stock and if they don't, you will need to wait two weeks for a special order.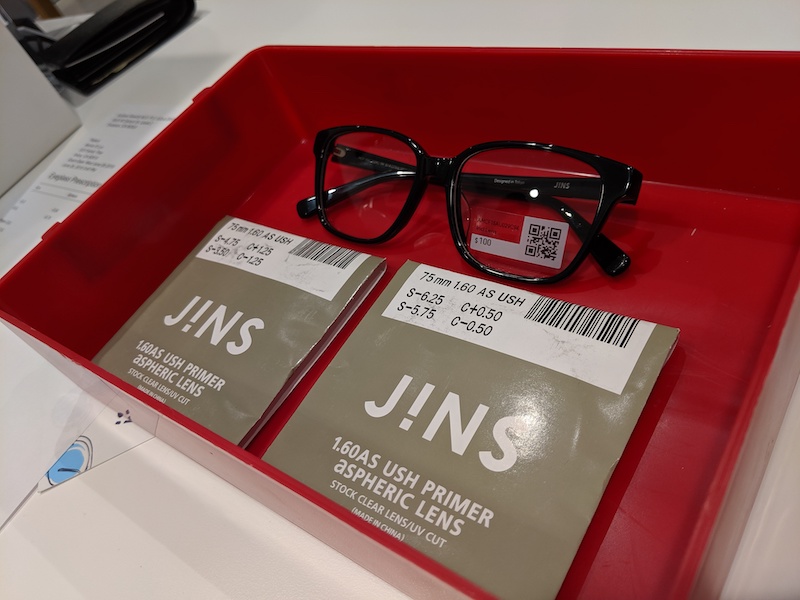 All lenses start off in their original standard size, then they are cut down to fit the shape of each unique frame.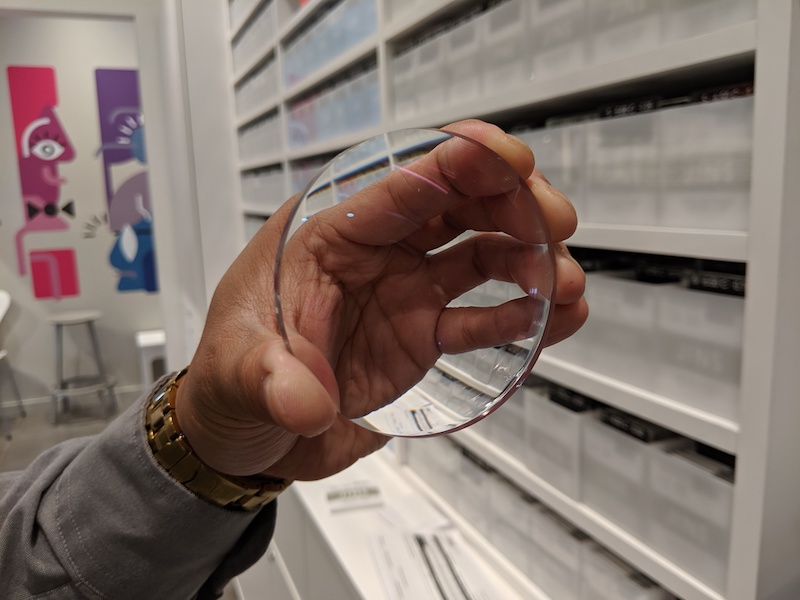 First, your frame is put into a tracer that measures the eye size so the lenses can be cut properly.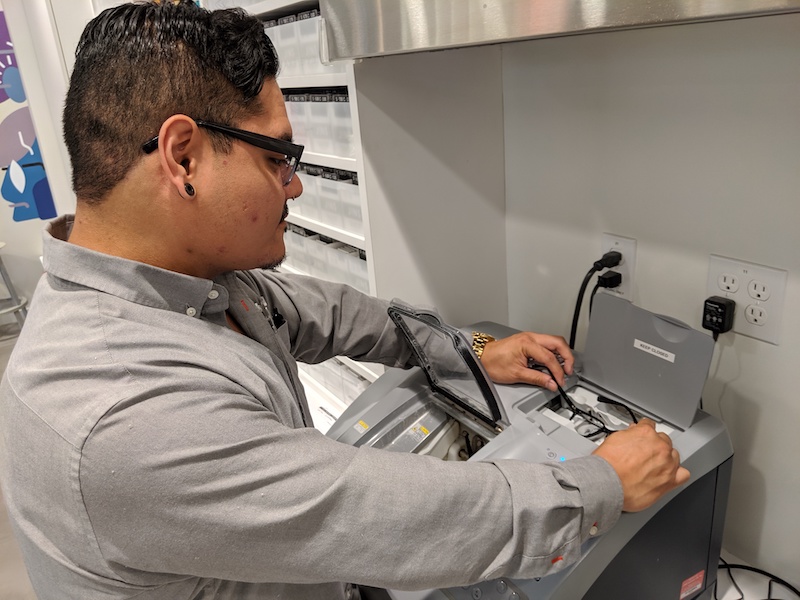 From there, your lenses are put into the blocker that finds and marks the axis (basically the center) of the lens.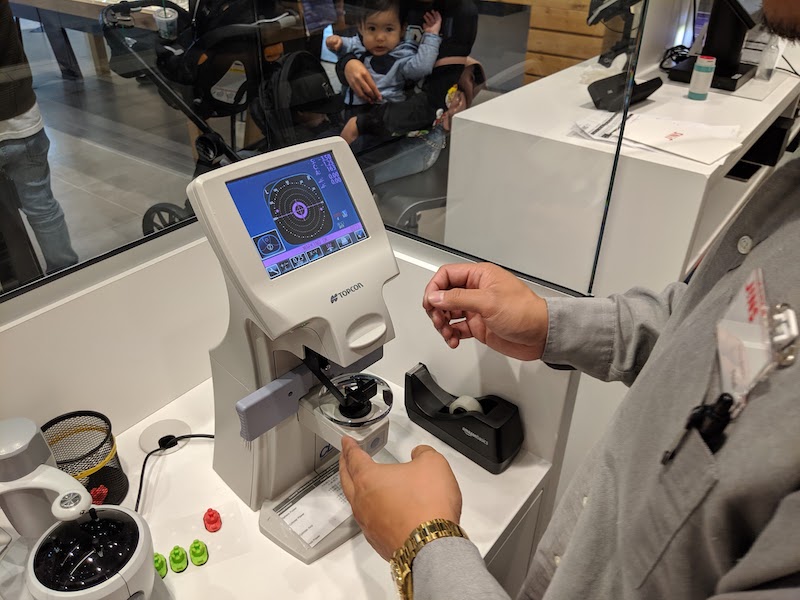 Your lenses are then put back into the edging machine where the cutting process begins. Water is splashed as the lens is being ground down. 
Before and after results: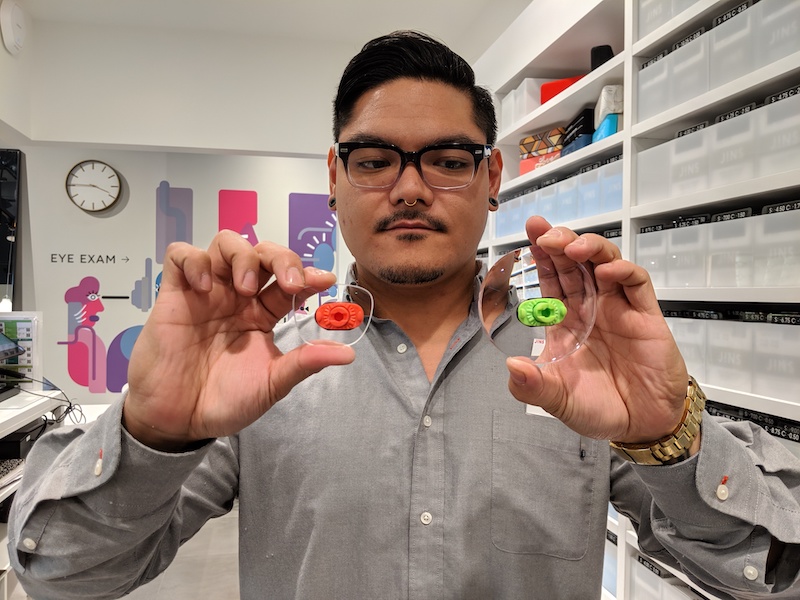 After the lenses are cut, they simply pop them carefully into the frame by hand.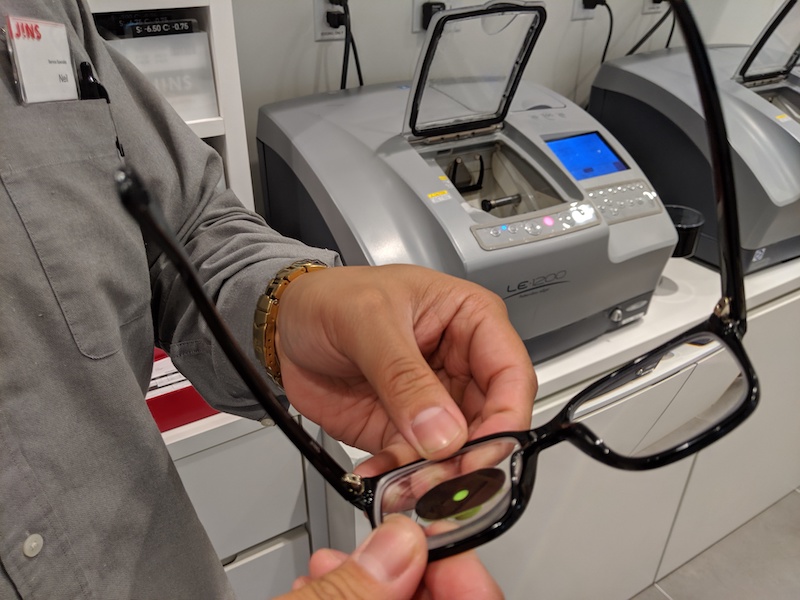 Voila!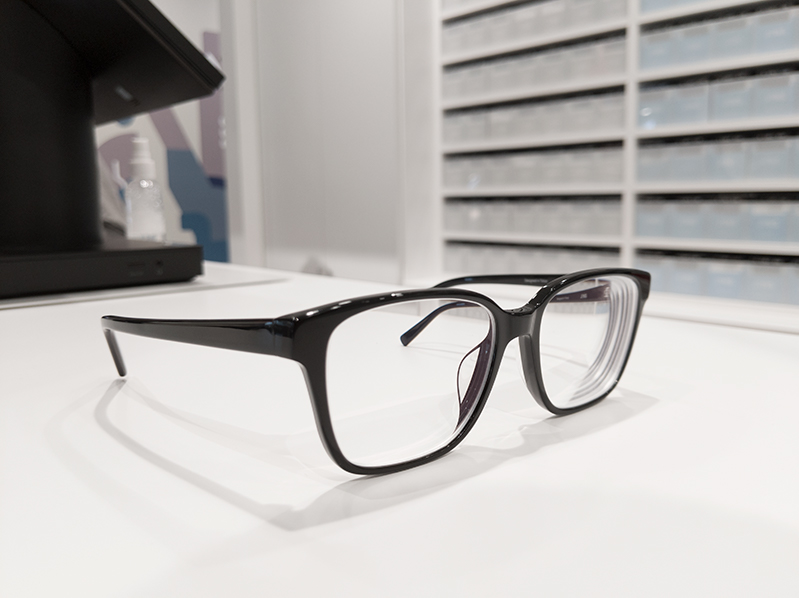 And that's it! After providing my prescription, it took them under 30 minutes to get my glasses done. Be sure to stop by your local JINS or check out their website for more info on Alternative Fit Frames (top sellers listed below).
This post was sponsored by JINS. Brand deals like these help fund all the stories and content we produce. We appreciate you all for helping us keep the lights on around here.