Meet Jason Wong.
Jason is an a-hole who is raising the bar for everyone who's cuffed and making us single people feel inadequate.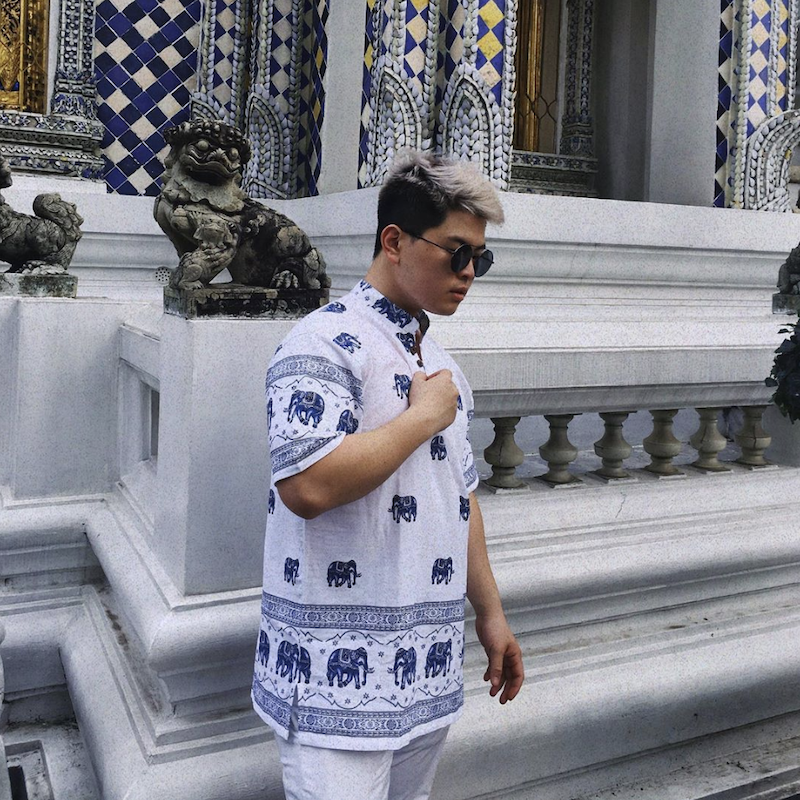 On Valentine's Day, Jason decided to do something special for his ABG girlfriend Amy.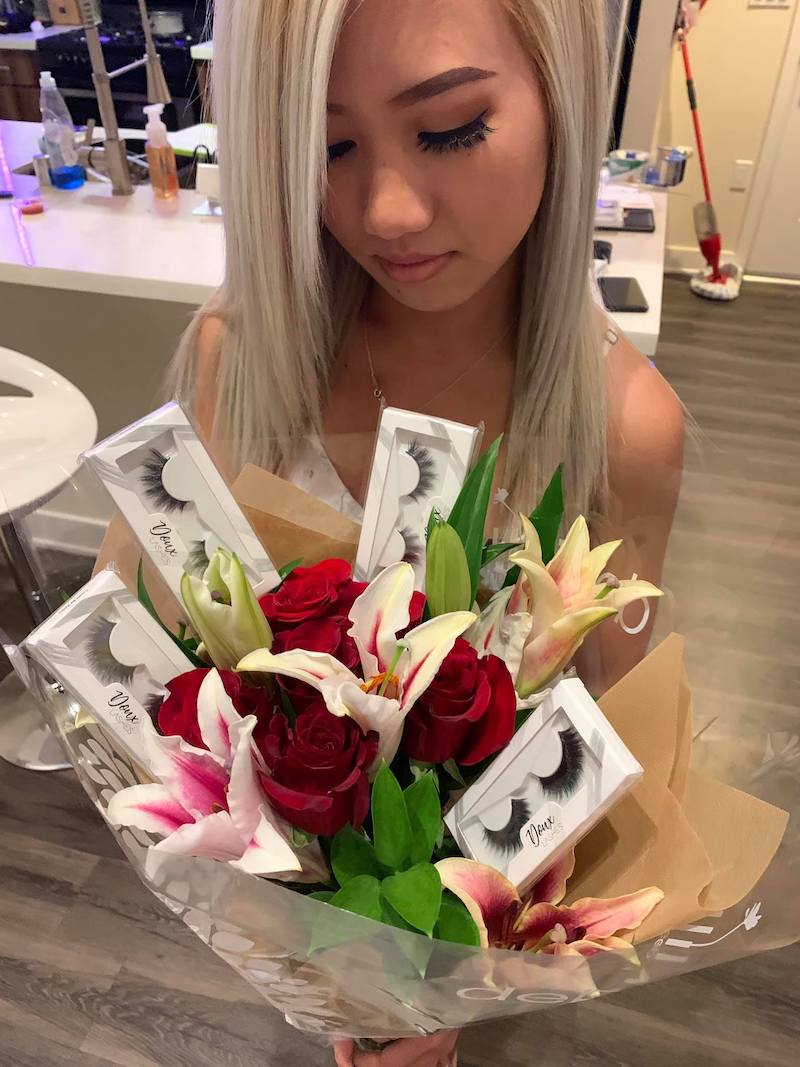 Yes, she's really an ABG, this is literally her license plate.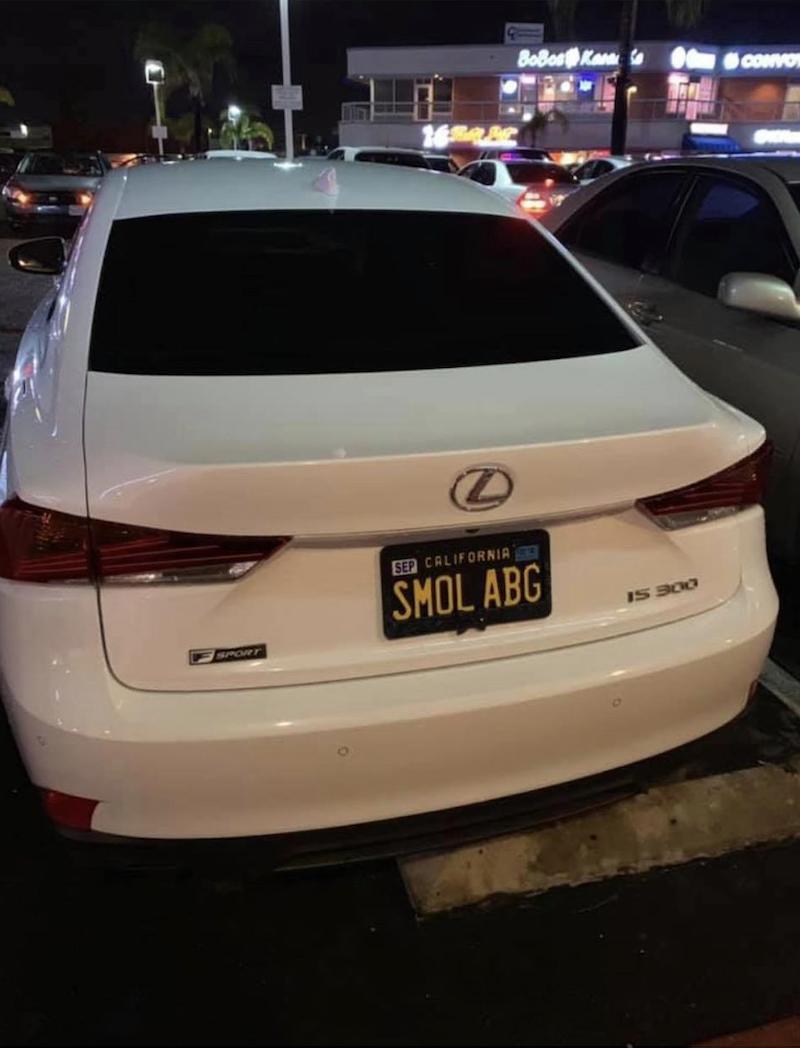 Amy loves Asian food, so Jason thought it'd be a good idea to cook a three-course dinner for her, along with a fancy menu, but gave each dish a fancy French name.
I cooked a three course dinner for my girl, made a fancy menu and setting for it, but the dishes are all classic Chinese dishes with fancy french names pic.twitter.com/HehBIs3dbH

— jason wong (@EggrolI) February 15, 2019
"We both don't know French, so the menu was written with the French names that I got from Google translate," Jason told NextShark. "I did write little English subtitles underneath so she would know what each dish is before I served it."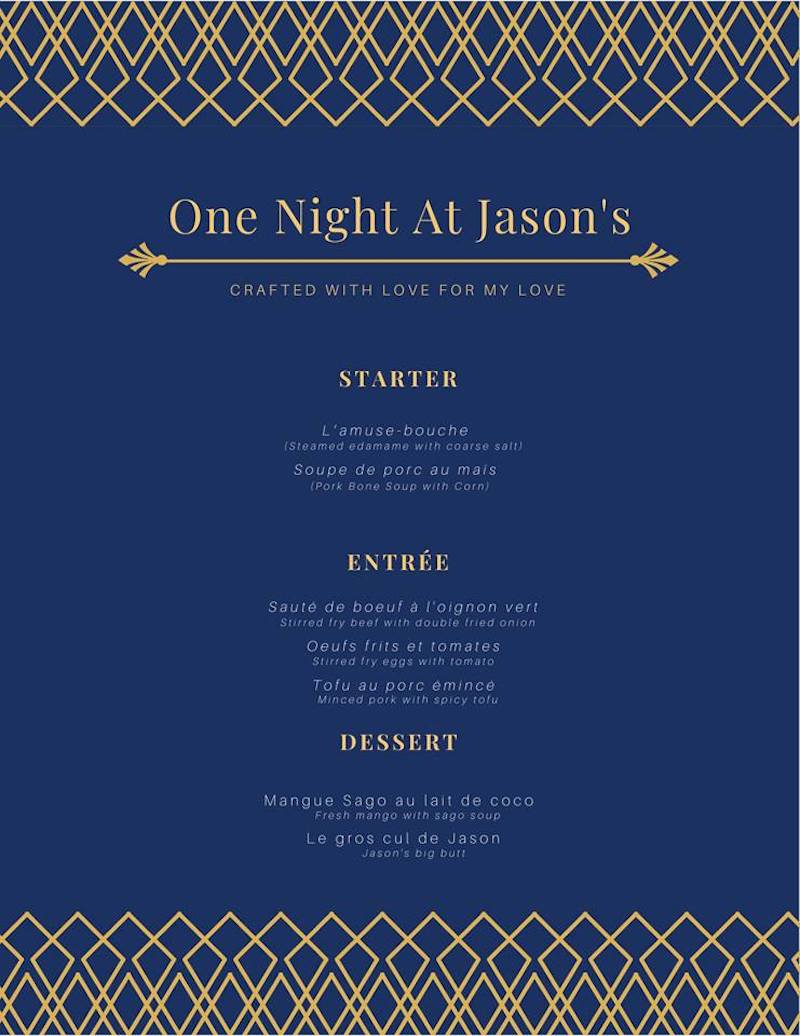 "I did this because I enjoyed cooking and we both liked home cooked food over eating out, so I thought I would make dinner at home instead of fighting for reservations outside for Valentine's Day," he said.
Jason says it took him half a day to design the menu and prep all the food. He made the food when she came over so he could serve it hot.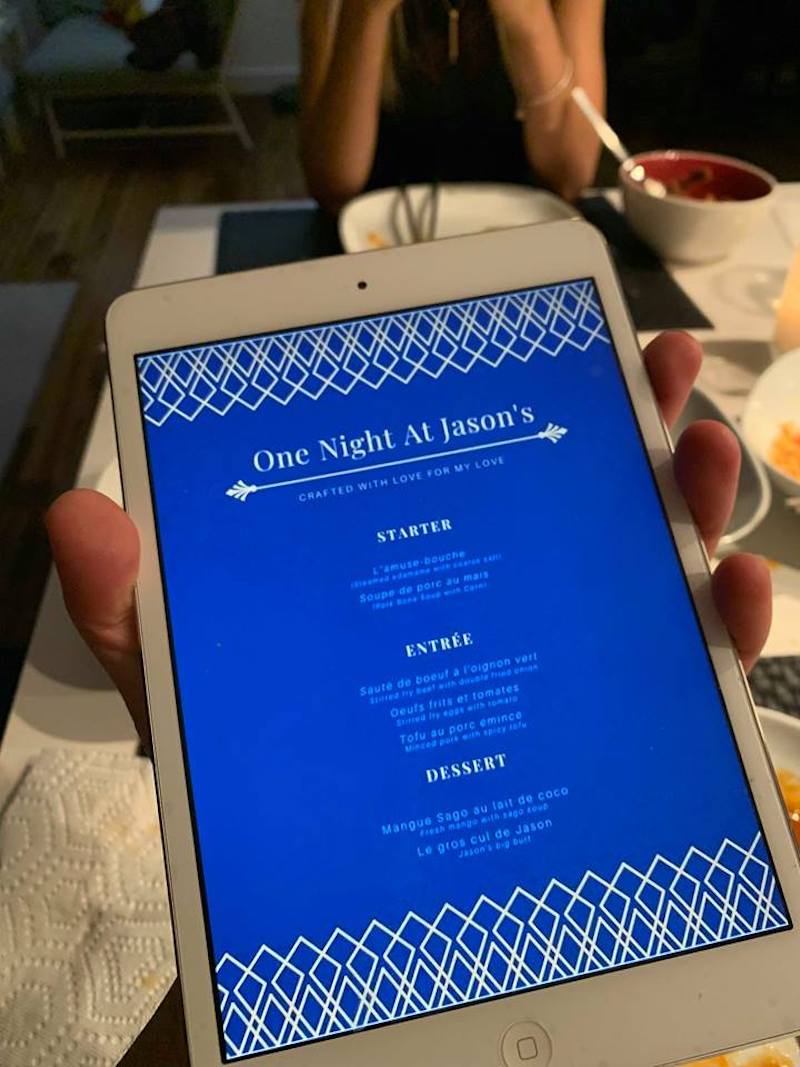 It looked authentic AF.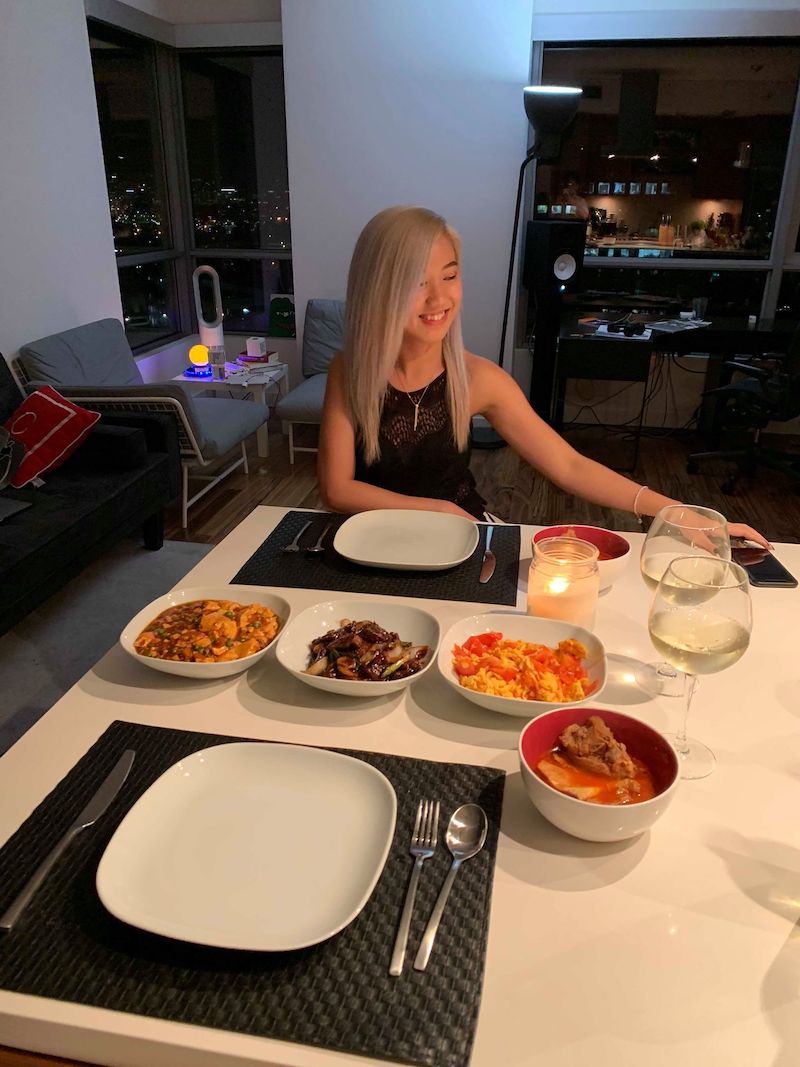 For dessert, Jason made made coconut milk topped with mango bits and mango purée. The second dessert course was called "Jason's Butt" so I think it's safe to say that Amy eats ass.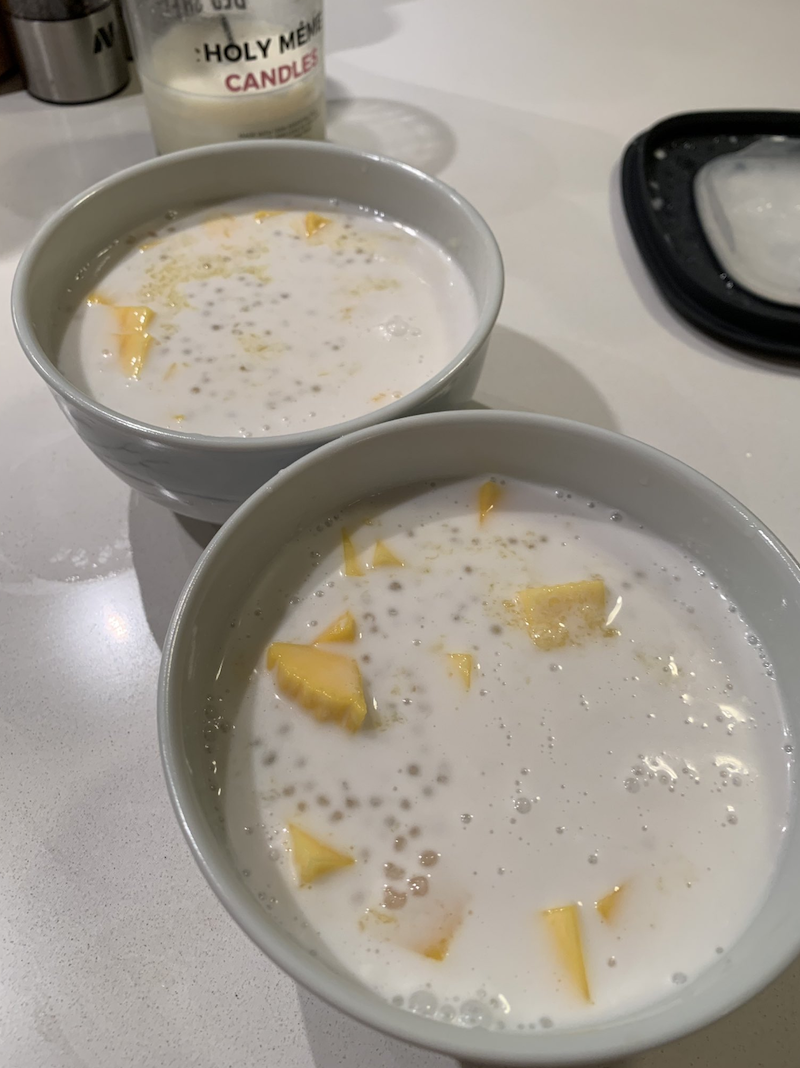 He even got her a penis plushy as a gift.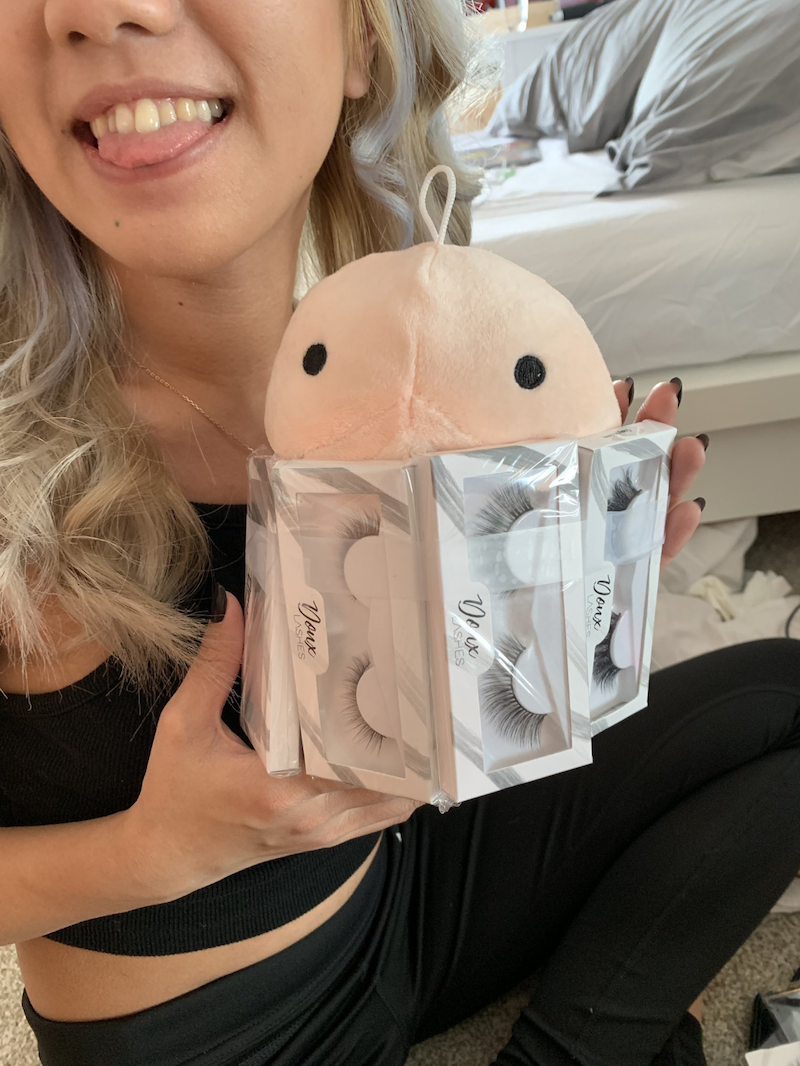 A day later, Jason posted the photos on Twitter and has since gone viral. His awesomeness is already ruining other people's relationships.
my girlfriend saw this and sent it to me and said "step yo game up" and broke up with me temporarily, thanks Jason. https://t.co/exAAAowM7f

— khyamii (Key-Ah-Mii) 🙃 (@itsKhyamii) February 17, 2019
I hate you Jason, I've never felt so lonely in my life. Happy Singles Awareness Day!