A piece of fruit at a produce stall in Japan's Ehime Prefecture has caught people's attention on social media with a protuberance that looks eerily like a penis.
The strange-looking peach, that was left unsold apparently due to its mini hard-on, was first noticed by Japanese twitter user @silentxxforest at produce stand near the Osakana-kan aquarium in the town of Matsunocho's Rainbow Forest Park.  
With some patches of dark discoloration, the unwanted peach already had some features that may have turned off picky shoppers, but what most likely kept it from being brought to the counter was its attention-grabbing, penis-like outgrowth. 
According to SoraNews24, Twitter user @silentxxforest posted a photo of the abnormally-shaped fruit with the caption: "Peach…penis."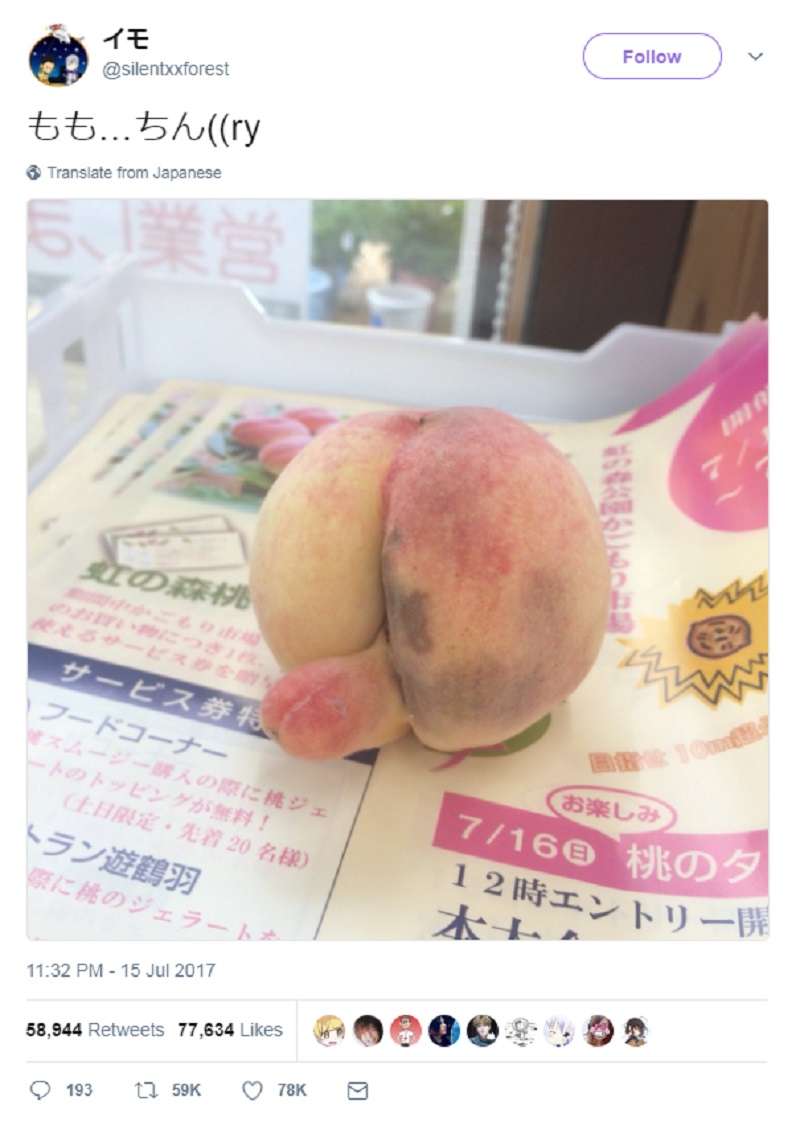 Netizens have been celebrating the natural anomaly since it was posted last week. The post has been retweeted over 58,000 times and liked more than 77, 000 times as of press time.
"This must be preserved for future generations," commented one netizen.
"I am sending this to everyone I know," another one chimed in.
While it is indeed a practice for some Japanese farmers to have fruit grow odd shapes, the peach that captured the internet's attention is purely birthed by Mother Nature.