Third-year students in Tokyo's Minato Ward have come up with an attraction that showcases their ingenuity at this year's bunkasai (culture festival) held by schools throughout Japan.
While most students often go with projects such as cafes or haunted houses, students at Takanawa Junior High School decided to build a small roller coaster that fits inside a classroom.
To make it stand out even more, they added virtual reality (VR) to the project, SoraNews24 reported.
文化祭の中学3年生展示で「VRコースター」という展示がありオッと覗いてみたら想像以上にVRコースターでありすごかったよ。すごかったよ! pic.twitter.com/uXYgoyqGAA

— MIRO (@MobileHackerz) September 29, 2018
In the short video clip, the students showcased the contraption they built using carpentry.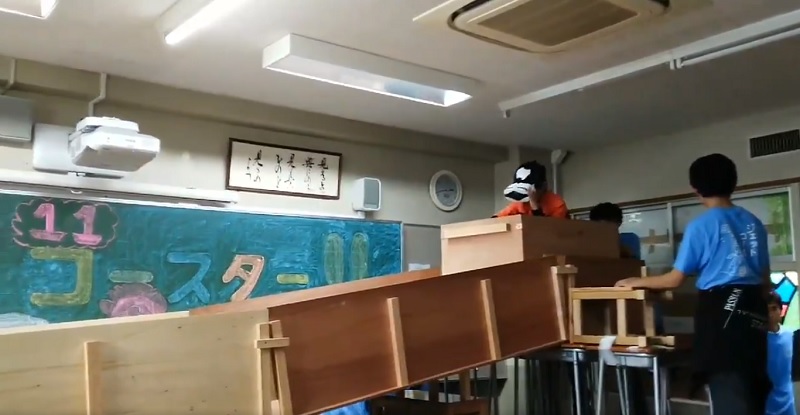 Viewers will be able to experience the ride in VR at the end the clip and in a Twitter post shared by the creator, @pansan1029.
VR映像です。来年はunityで作りたいと思っています! pic.twitter.com/RBC8DMLASn

— pansan (@pansan1029) September 29, 2018
The student was pretty resourceful with the tools used to create the VR clip.
Pansan reportedly used "Minecraft" as the base of the game and added modifications to the project, including ExRollerCoaster and a few shaders to improve the lighting and shadow effects.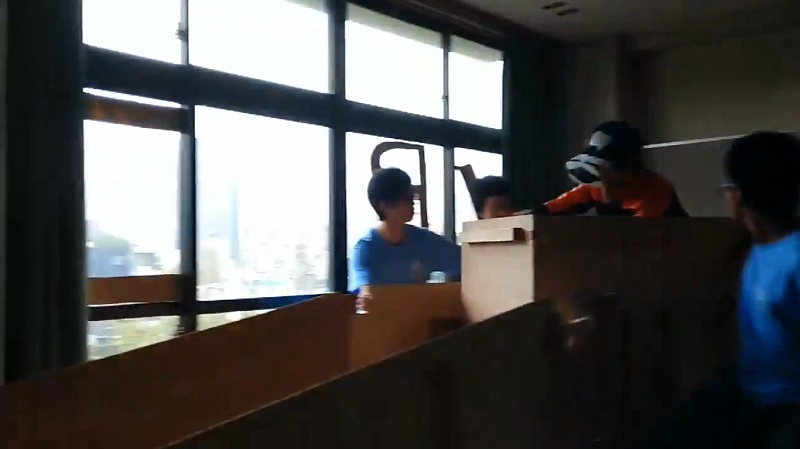 While the whole ride only lasts for about 20 seconds, some of the students who tried it out said the experience felt longer than that due to the immersive feeling of VR.
However, Pansan expressed that he was dissatisfied with the VR program as the team had some difficulties with the timing of the ride and visuals.
He did express that he plans to add a sensor into the whole contraption to help synchronize the ride and VR.
The creator also plans to render the whole graphics using a high-end game development software, Unity, to make it more immersive.
Images via Twitter / MobileHackerz