Japanese people are widely regarded as extremely polite — ironically, this also goes for those people who send death threats, as Twitter user Ayairo_Mariage experienced first-hand after a troll suddenly gave solid life advice.
この人多分めっちゃいい人だと思う pic.twitter.com/pu1ZGQpXyI

— 👶あやいろシード🍼 (@Ayairo_Mariage) May 21, 2018
The social media user shared her encounter with a random, yet creepy, message he received last week when a mysterious popped up on the screen that reads "are you still living?" and followed by the word "die" 41 times, as translated by Grapee.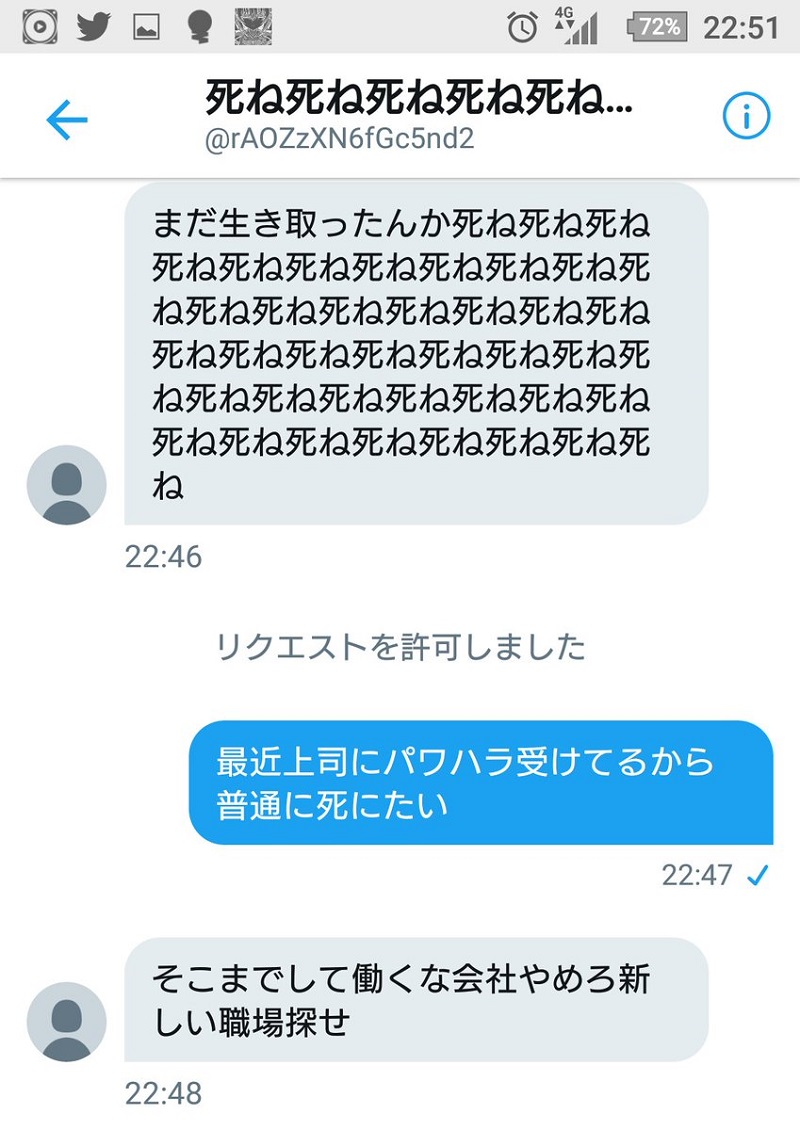 Interestingly enough, while some people may just totally disregard this type of message, the Twitter user decided to use the moment to vent out some of his frustrations at work.
"Recently my superiors at work have been power harassing me so I pretty much do want to die," he replied.
However, instead of trolling even further, the sender actually had a rather quick change of heart, replying: "You don't have to work like that, quit the company and find a new place."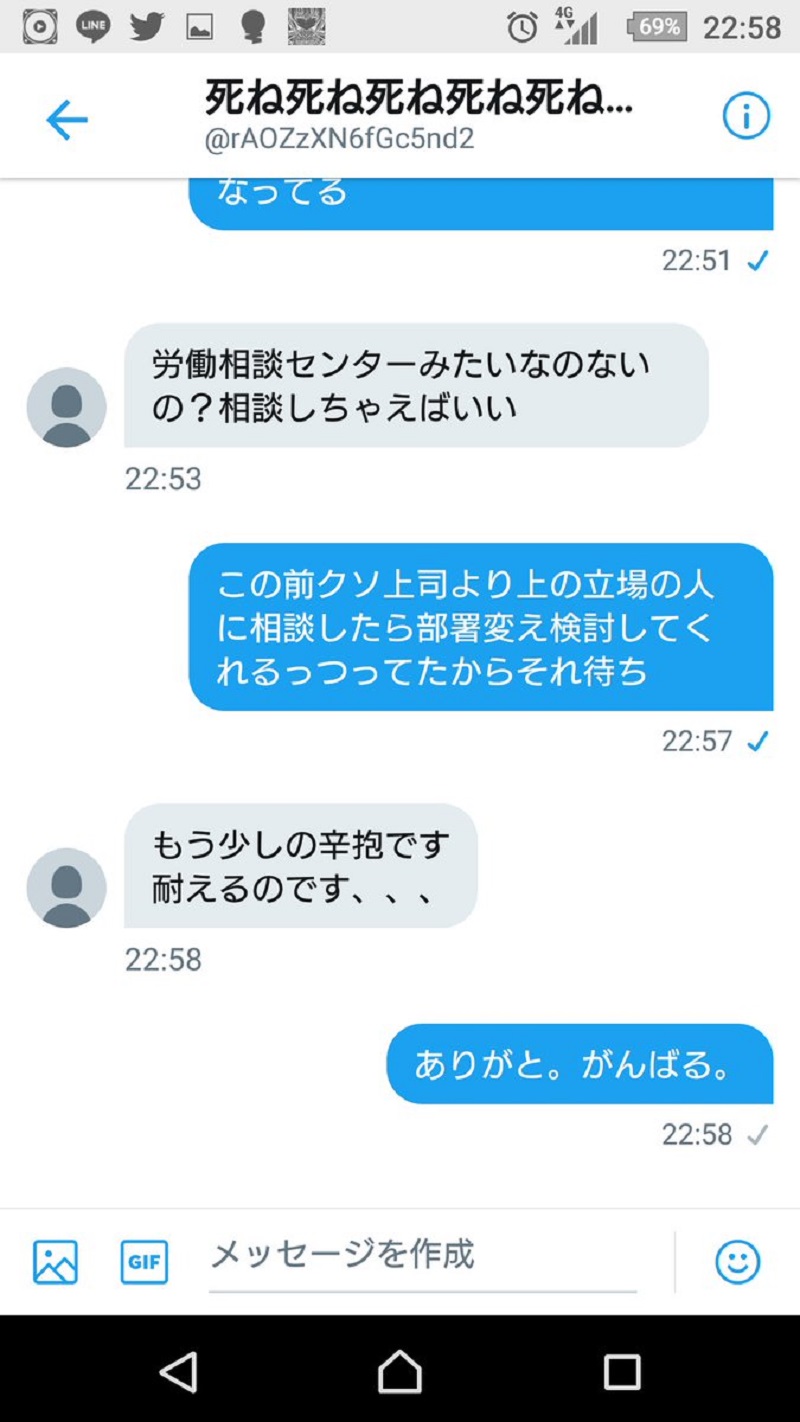 They continued to suggest alternative plans and even comforted the Twitter user.
"Isn't there some kind of career advice centre? You should discuss it with them," the sender wrote.
"I went to my s***ty boss' superior about it and he said he'll see if I can change departments, so I'm just waiting on that," Ayairo_Mariage wrote in his reply.
"Just hang on a bit longer. You can do this…"
"Thanks. I'll try my best."
Not your typical encounter with a troll!