A kimono retailer in Ginza, Tokyo has come under fire after publishing an ad suggesting that women should wear their products to have biracial children.
The ad, a series composed of four posters, first appeared some time in 2016, but resurfaced to the outrage of Japanese Twitter this week.
銀座いせよしのポスターの昭和臭…本当にこれが東京コピーライターズクラブの新人賞?冗談…ハーフはペットじゃないし着物は自分のために着るんだよ。ドアを開けてくれた人の好意を「自動ドア」なんて失礼な言い方しないでくれ。「年収の高い男ならナンパされて嬉しいでショ💕」とか頭お花畑かな??? pic.twitter.com/EiqAo9oory

— 回遊魚ながよ (@221BNagayo) June 19, 2019
Of the four posters, the most controversial depicts a woman in a kimono crossing an intersection.
At the top, it carried the message, "For those who want to give birth to a hafu child."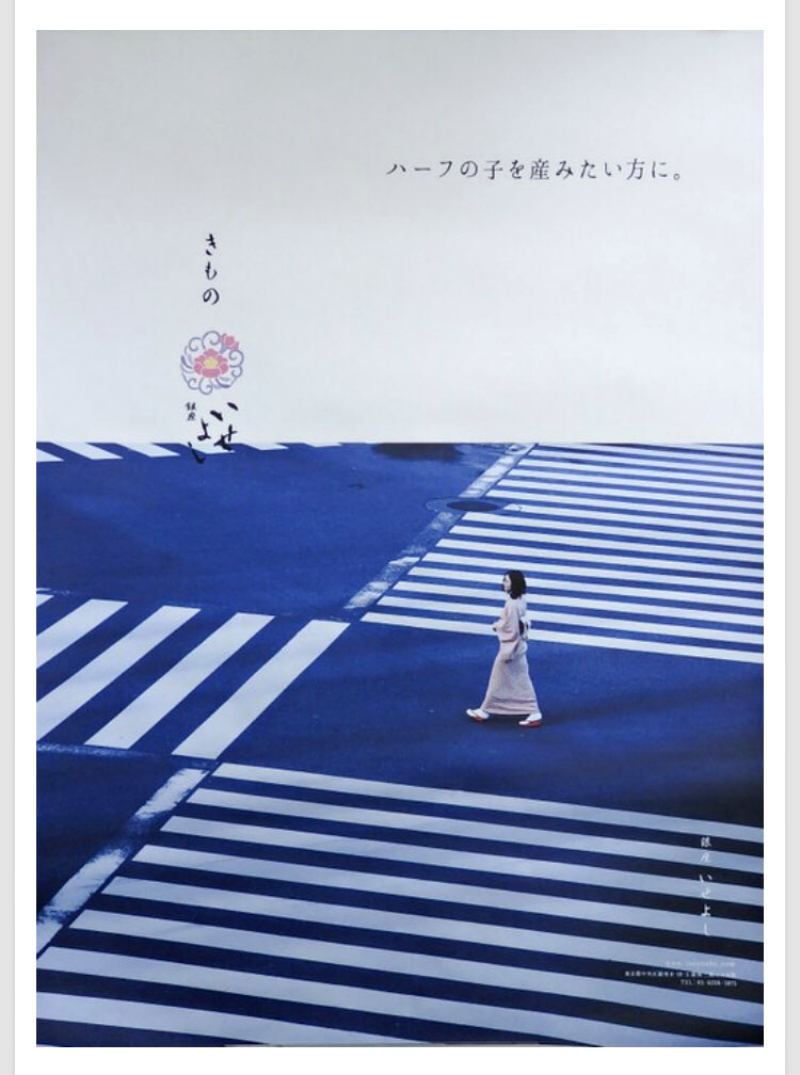 "Hafu" is a Japanese term used to describe biracial people. Unsurprisingly, the poster sparked outrage for treating half-Japanese children as hot commodity and marketing kimonos as a means of attracting foreign men.
Another poster comes with the message, "When you wear kimono, doors become automatic sliding doors." Apparently, this means a woman's choice of clothing will open doors to baiting rich men.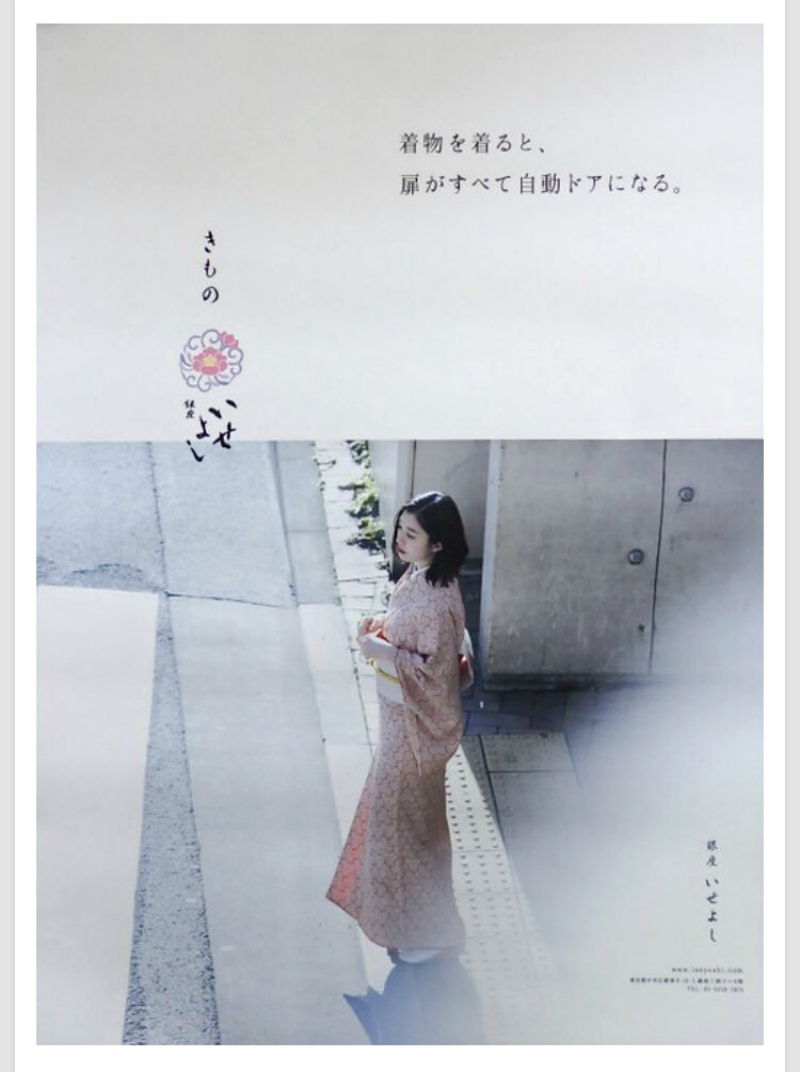 The last of the controversial posters is more straightforward, declaring: "The number of men who hit on you will decrease. The income of those who do hit on you will increase."
Unsurprisingly, the archaic posters angered a swarm of netizens — especially after learning that the person responsible is a female copywriter who actually won an award for them.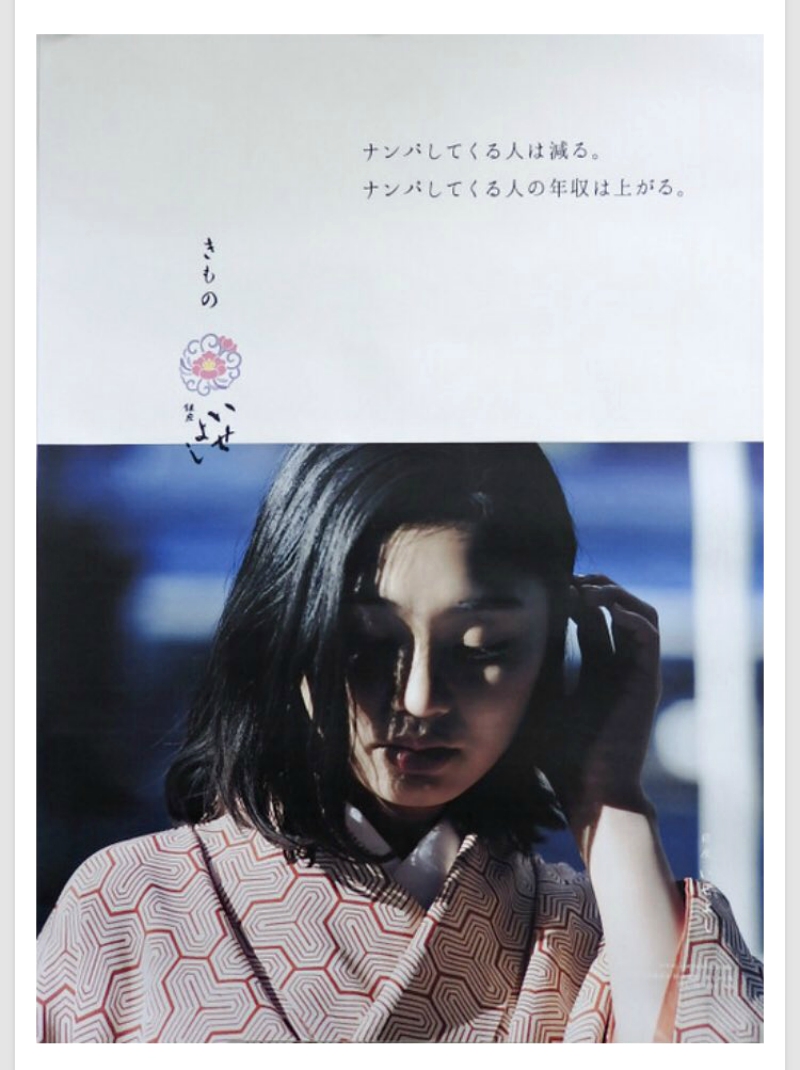 Twitter users lashed out at the posters:
"As a kimono lover, this is unacceptable. I'm of an age that can no longer give birth to children, but I don't wear kimono for the purpose of attracting men's attention. I don't have much clothes, but I still wear kimonos because I like them."
"This is both racist and sexist. 'I can have a biracial child if I wear this,' how catchy. I don't want to wear this image of this brand ever."
"I don't understand this at all. If you want to give birth to a hafu child, you should wear a kimono? Creepy."
"It would have been better if the posters said 'I can go anywhere with a kimono' or something like that."
"What's appalling is that the copywriter actually won an award for this."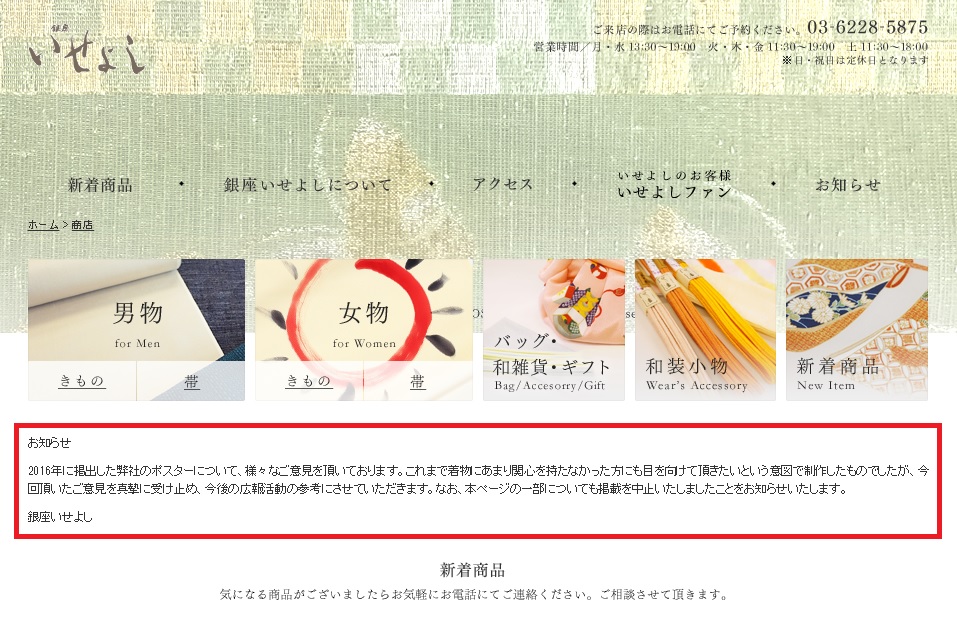 Amid the backlash, the kimono store, Ginza Iseyoshi, published a formal apology on its website and informed the public that the posters from 2016 have been removed.
"We received various comments about our posters published in 2016. These posters were created for people who had never been interested in kimono, but we are taking your opinions seriously and will use them as a reference for future marketing campaigns. We would also like to inform you that we have removed these posters from this page."
Featured Images via Ginza Iseyoshi