A brilliant 2017 marketing campaign by popular Japanese instant noodle brand Nissin Cup Noodles was recently unearthed and is being widely shared on social media.
What began as a seemingly normal advertisement on Twitter turned out to be an epic social media campaign, which poked fun at what could go wrong when demands are not communicated properly between a client and a designer. To avoid this from happening for your own brand, you can get content made from reputable experts.
In a series of tweets, the ad simulated an interaction between a demanding client with numerous ridiculous requests, and a designer who tries to please by doing exactly what was requested. The original Japanese texts on the images were translated into English by Facebook user Kimiko Foo, so other readers can enjoy.
It started with this image: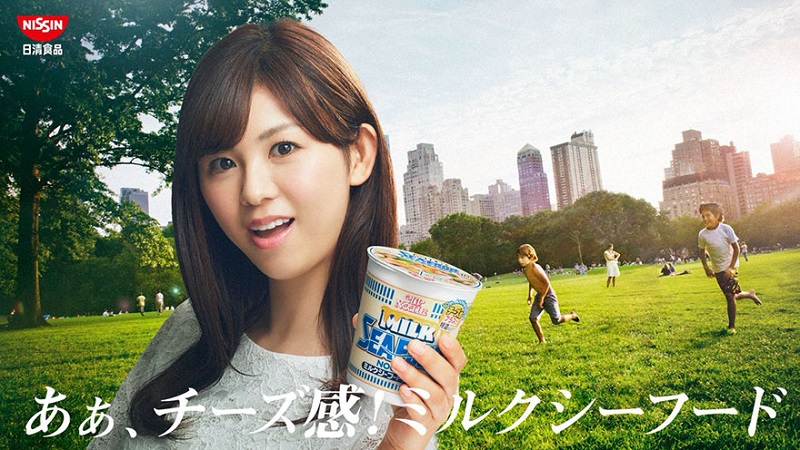 The second tweet following the original post hinted what's about to come:
"Please allow us a moment while we fix some mistakes brought up by the client. They say it's not cheesy enough…"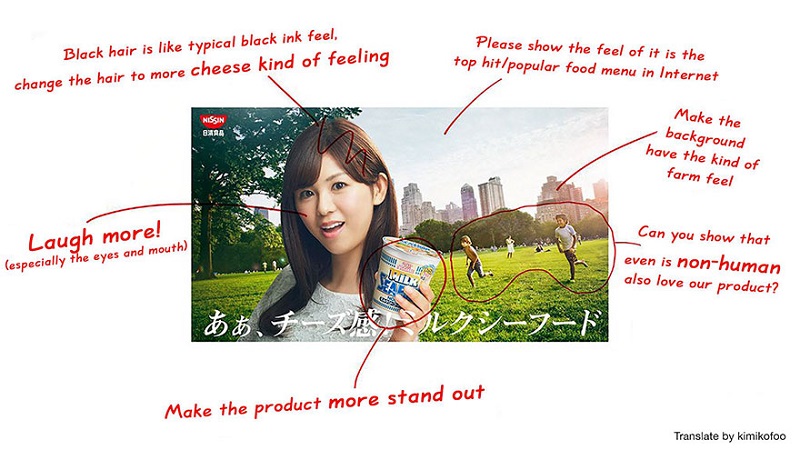 The client was apparently unsatisfied with a lot of things, including the seemingly unenthusiastic facial expression of the model and the placement of the product.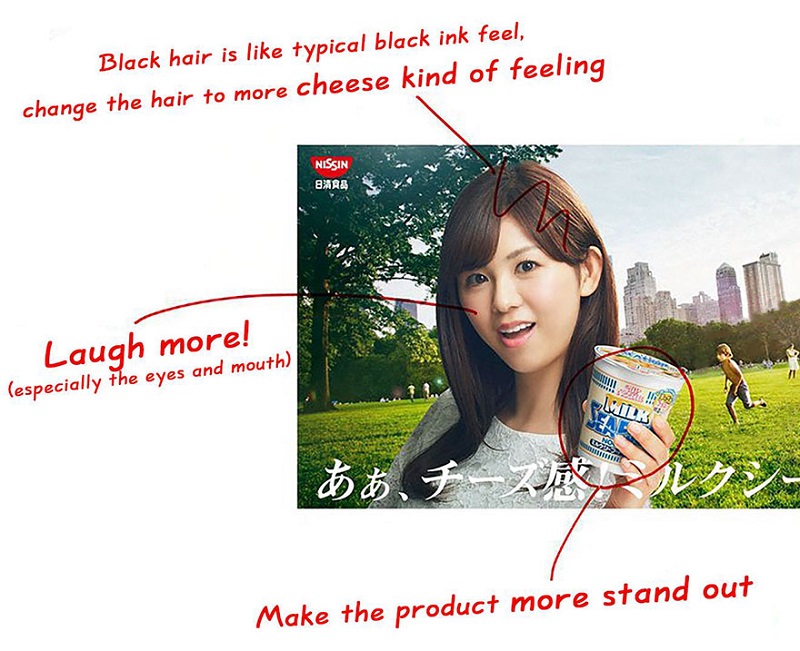 Numerous changes about the background were also suggested: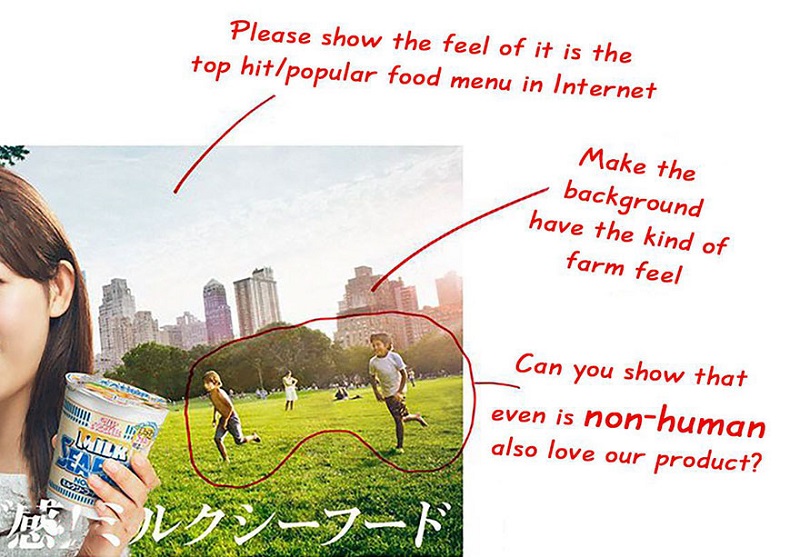 The designer took every suggestion quite too literally, and after making changes using Photoshop, came up with an over-the-top image: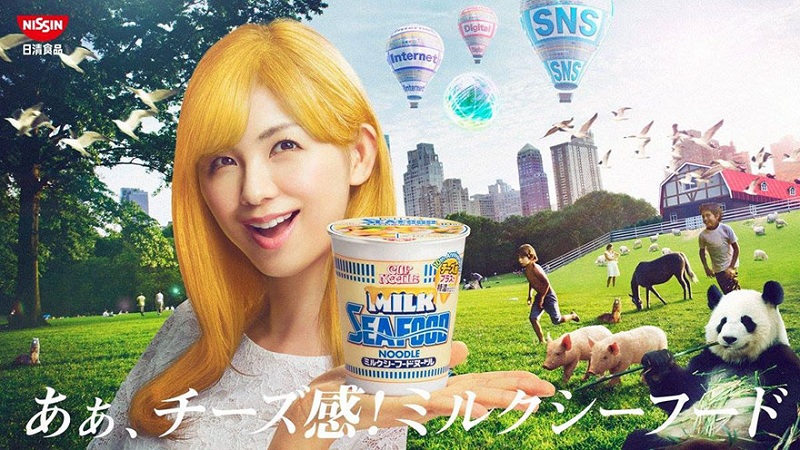 But instead of being delighted of the revisions, the client responded with even more requests: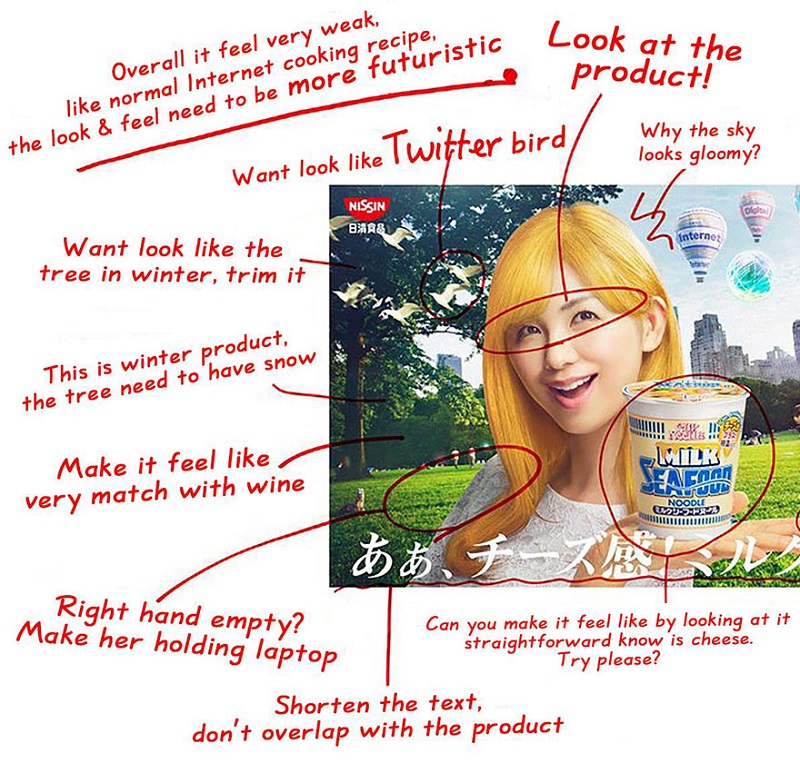 And more: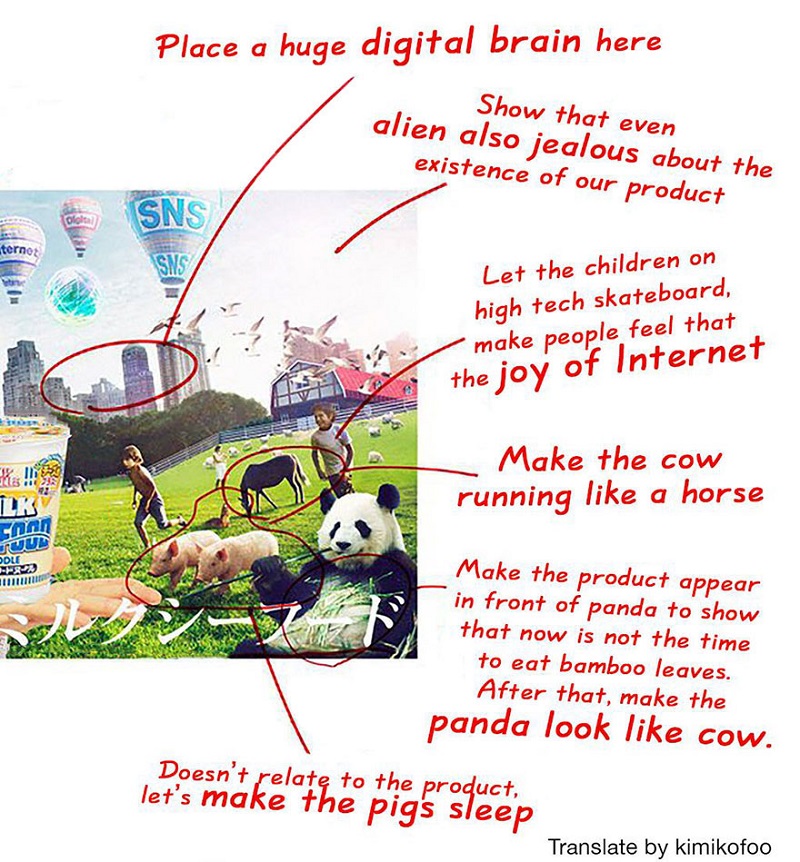 Fortunately, the designer was up to the task and responded accordingly with a masterpiece of an ad: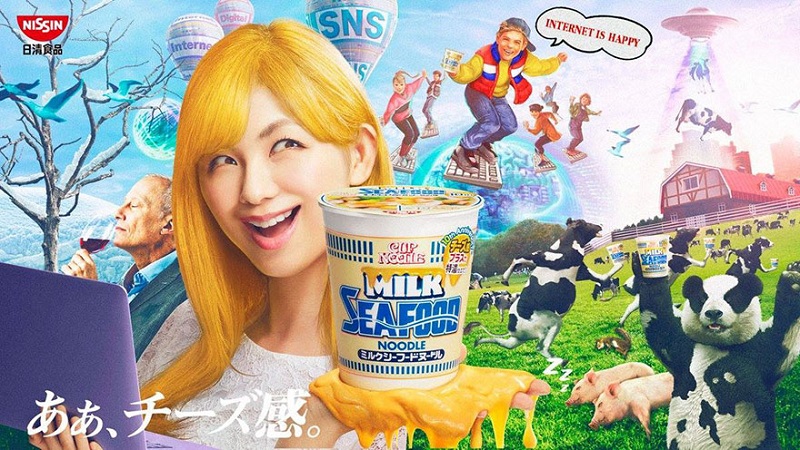 The seemingly silly concept, which resulted in a successful viral social media campaign, actually fits the product perfectly: a noodle snack garnished with egg, octopus, crab sticks and cabbage with a milky soup with cheese and black pepper.
Feature Image via Twitter / cupnoodle_jp