A tech startup in Tokyo, Japan has developed an artificial intelligence software that detects potential shoplifters.
Vaak, based in Chiyoda, calls its software Vaak Eye, which harnesses deep learning from more than 100,000 hours of surveillance data.
The technology, likened to a scene from the movie "Minority Report," made headlines in December when it helped nab an 80-year-old man who had stolen a hat from a convenience store in Yokohama.
"I thought then, 'Ah, at last!' We took an important step closer to a society where crime can be prevented with AI," said Vaak founder Ryo Tanaka, according to Bloomberg.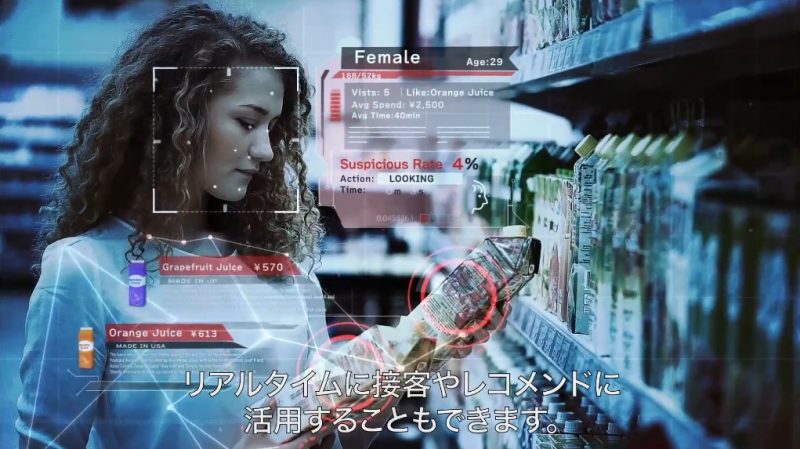 Vaak Eye alerts store owners based on its analysis of more than 100 characteristics, including a subject's face, clothes, movement, stride, direction and even purpose. Additionally, it utilizes available macro data such as weather condition and crime incidence rate to optimize prediction.
In demo videos, the software is seen identifying a person's sex, age, location, belongings and actions while calculating a suspiciousness rate estimate. It also registers every product the person has picked up, as well as the duration each item has been held.
Instead of merely catching shoplifters, Vaak Eye alerts staff before a possible shoplifting through a smartphone app. In theory, if a subject is approached and offered assistance, theft may not take place.
As of Dec. 12, the software detected at least seven shoplifters in store tests, whose surveillance images were subsequently released to police. The technology is credited for reducing shoplifting cases by more than 75%, according to IT Media.
For now, Vaak continues to test Vaak Eye in 16 stores across Tokyo. While success could mean a global roll-out, it's unlikely that stores will announce their use of the technology in order to not tip off shoplifters. 
Images via YouTube / VAAK